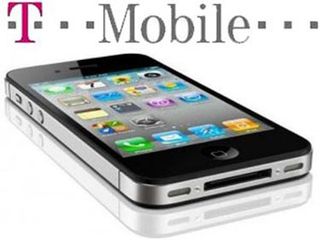 T-Mobile's CEO has announced that it will be carrying Apple's iPhone come 2013. The news was revealed at Deutsche Telekom's analyst conference in Germany this week. T-Mobile USA's John Legere said that the iPhone would be available to T-Mobile customers in 2013 but also revealed that the company plans to approach selling the iPhone in a way that is dramatically different to its competitors.
GigaOm says the CEO implied that T-Mobile would heavily finance the device, selling it for $99 and then charging $15 to $20 a month in payments over 20 months. This is despite Legere saying the network plans to move away from carrier subsidies next year. No subsidies would mean customers would have to spend hundreds of dollars purchasing their device up front. The alternative to that is a financing plan, as Legere discussed with the iPhone, that would see customers pay off the phone a little bit at a time. According to GigaOm, the advantage of doing away with subsidies is that T-Mobile can offer things like data and minutes for less.
T-Mobile has been left out in the cold in regards to the iPhone and Legere made it clear that he knows the network needs to carry the device. However, while he didn't talk a lot about the network's deal with Apple, he did suggest that the deal won't involve the same crazy volume commitments that Sprint is bound by.
Still no word on when the iPhone will arrive on T-Mobile, but we're eager to see the networks new price models. CNet cites Legere as saying the network wants to shake things up and leave customers saying "I can't believe they did that."