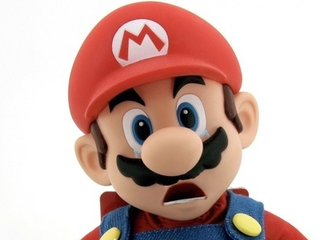 On Wednesday, a federal jury in in U.S. District Court in Manhattan found Nintendo guilty of infringing on Seijiro Tomita's glasses-free 3D display technology with the launch of the Nintendo 3DS handheld system. The jury awarded Tomita a mere $30.2 million USD in compensatory damages.
Tomita, a 58-year-old former longtime Sony Corp employee, sued Nintendo and its U.S.-based unit in 2011 for patent infringement. He said that he's entitled to $9.80 for every 3DS Nintendo sold thus far, which would equal to $292,432,000 USD for 29.84 million units.
According to opening statements made by Tomita's attorney, Joe Diamante, Tomita originally showed a prototype to seven Nintendo officials during a meeting in 2003. Three of those officials would later assist in the creation of the 3DS handheld.
However the defense attorney for Nintendo, Scott Lindvall, said the lawsuit was without merit because the 3DS ships without key aspects to Tomita's patent. He also said the 2003 meeting was one of many Nintendo had with merchants selling 3D technology.
But the jury didn't buy the defense, and found Nintendo liable. "We are thankful to the jurors for their diligence and hard work," Diamante said. "It has been a honor to represent Mr. Tomita and to protect his invention."
Later Nintendo offered a brief statement, acknowledging the verdict and saying it won't have any impact on 3DS unit sales.
"Nintendo is confident that the result will be set aside," Nintendo stated on Wednesday. "The jury's verdict will not impact Nintendo's continued sales in the United States of its highly acclaimed line of video game hardware, software and accessories, including the Nintendo 3DS. Nintendo has a long history of developing innovative products while respecting the intellectual property rights of others."
"The Tomita patent did not relate to the 3D games playable on the Nintendo 3DS," the Mario company added.