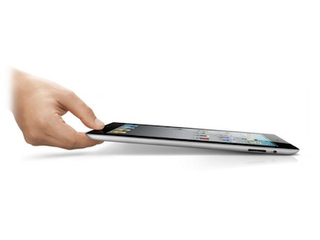 Having already worked our way through January and almost half of February, the Apple rumor mill has decided that Cupertino is going to wait until next month to launch the newest iteration of iPad 3. This week, we've been provided with a rumor that is a little more specific than just 'early March.' The latest comes from iMore, which is citing sources in the know that say the iPad event is scheduled for March 7.
"According to sources who have been reliable in the past, Apple currently plans to hold their iPad 3 announcement on Wednesday, March 7, 2012. Along with the 2048×1536 Retina display, the iPad 3 will feature a quad-core Apple A6 system-on-a-chip, and possibly 4G LTE networking," writes Rene Ritchie.
March 7 is a Wednesday, which is the same day of the week that we saw iPad 1 and iPad 2 launched. It also gels well with previous reports that the device would be announced the first week of March and go on sale a little bit later in the month. However, we're still hoping that The Verge's Joshua Topolsky was correct in his clever February 29 "It's Time to Leap Ahead" prediction.
Of course, Apple has yet to confirm or deny anything, preferring instead to let the rumor mill churn out coverage. Considering this, we'll be taking these latest rumors with a heavy dose of salt. We'll be billing Apple for our blood pressure meds when the time comes.
Check out our iPad 3 rumor round-up here.