Apple unveiled the new MacBook Pro 16-inch 2023 and MacBook Pro 14-inch 2023. These laptops pack the company's new M2 Pro and M2 Max chips, which promise to deliver superior battery life and performance compared to 2021's MacBook Pro 14-inch and MacBook Pro 16-inch.
The new MacBook Pros could very well be the most powerful laptops Apple has ever released. But does that mean you should buy them? After all, not everyone needs an ultra-powerful computer, especially if they mostly use their devices for everyday tasks.
So, should you buy the new either of the new MacBook Pros or should you skip them for something else? Read on to find out.
Reasons to buy a MacBook Pro 2023
M2 Pro and M2 Max power
The main draw of the new MacBook Pros is that they come with your choice of an M2 Pro or M2 Max chip.
The M2 Pro chip features a 10- or 12-core CPU with up to eight high-performance and four high-efficiency cores, which Apple claims delivers 20 percent greater performance over the M1 Pro. The new chip has 200GB/s of unified memory bandwidth, which is double the amount of the base M2 chip and can have up to 32GB of RAM. Apple says the chip's 19-core GPU can deliver up to 30 percent more graphics performance and the Neural Engine is 40 percent faster.
The M2 Max chip has a GPU with up to 38 cores and, according to Apple, delivers up to 30 percent greater graphics performance over M1 Max. It also includes 400GB/s of unified memory bandwidth. The M2 Max chip can be configured with up to 96GB of RAM for those who need as much power as possible from their premium Apple laptop. Apple claims this chip is 20 percent faster than its predecessor. That's a significant claim, especially since we were blown away by the performance of the M1 Pro and M1 Max in the 2021 MacBook Pros.
The M2 Pro and M2 Max chips are exciting pieces of Apple silicon that promise to significantly improve the experience of getting things done on a MacBook Pro, especially if you work with video. If you want or need to edit videos as fast as possible, these new Apple laptops could improve your workflow.
Future proof
To be sure, Apple's in-house processors are extremely powerful. Even an older machine like the MacBook Air M1 is still an exceptional laptop that can handle a lot of day-to-day tasks. Unless you're a hardcore video editor, that 2020 laptop will likely hold you over for the foreseeable future.
If you get one of the new MacBook Pros, it's possible that it could last you for the rest of the decade. I'm sure we'll see M3 and maybe even M4 chips released during that time, but the M2 Pro and M2 Max should still be capable processors even years from now. This is especially true if you shell out extra money for higher-end configurations. In short, if you buy a MacBook Pro 2023, it will potentially be the only laptop you buy for a long time.
Potential desktop replacement
There are many people who connect their current MacBooks to external devices like the best monitors, the best keyboards and the best mice to effectively turn their laptops into desktop replacements.
If the new MacBook Pros are everything Apple claims, you could theoretically ditch your big desktop for them, provided you're already invested or want to be part of the Apple ecosystem.
Reasons to skip the MacBook Pro 2023
The 2021 MacBook Pros are still powerful
At the end of last year, I wrote an article about why I'm glad we may not get M2 MacBook Pros in 2022. One of the reasons was that I believe the 2021 MacBook Pros were still very powerful and capable for professionals and regular folks alike. This is a sentiment that hasn't changed. Though the M2 Pro and M2 Max-powered new Apple laptops have impressive specs, their predecessors haven't been rendered obsolete.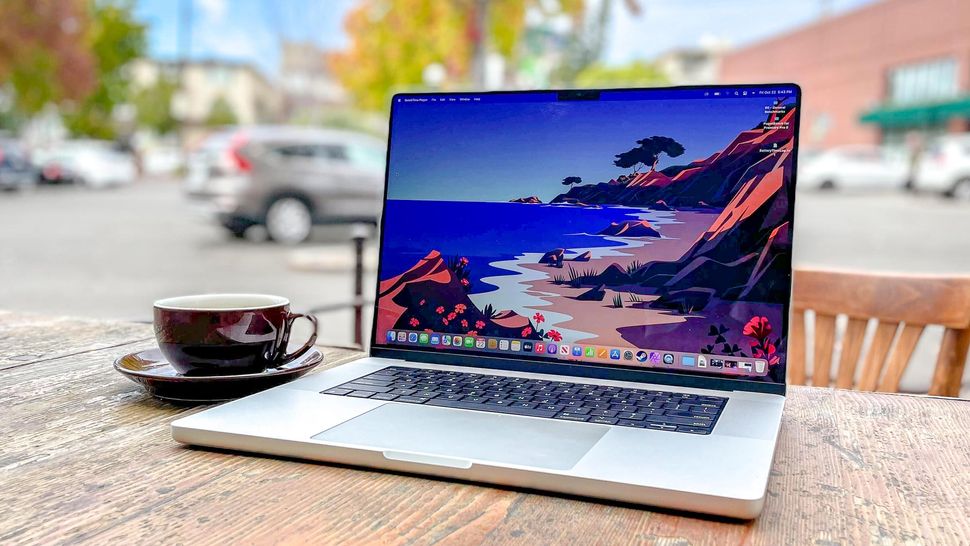 As I said in that article, I use a MacBook Pro 16-inch with an M1 Max chip as my everyday non-work laptop. I find it sufficiently powerful to handle my computing needs. It never buckles under pressure, even when I have dozens of apps and windows open. The same is true when I played Resident Evil Village and saw frame rates well above 150 frames per second. Streaming and editing my podcast isn't a problem for the laptop either. If I were an artist, I'm sure it'd help me blaze through projects with ease. In short, the M1 Max-driven MacBook Pro is a beast.
Outside of professional creatives, I question whether regular users need more power than the existing MacBooks provide. The 2021 MacBook Pros, the MacBook Air 2022, the MacBook Pro 13-inch, or even older laptops like the MacBook Air M1 are still reliable for everyday computing. We're good with what we have, for the moment.
You can get other MacBooks for less
The new MacBook Pro laptops are now available starting at $1,999 for the 14-inch model and $2,499 for the 16-inch version. This is what their predecessors cost back in 2021, so it's good to see Apple didn't raise the price of the entry-level configurations. With that said, these are the most expensive Macbooks out there. But there are more affordable options to consider.
If you want a capable MacBook that won't destroy your bank account, you can't go wrong with the $1,199 MacBook Air M2. The new Air has a great combination of portability, performance, display quality and overall comfort. It also lasts over 14 hours, based on our testing. If you want to save money, the MacBook Air with M1 is still the value leader with its $999 starting price. The MacBook Pro 13-inch 2022 is also worth considering at $1,299. It may have a dated design, but it's currently the longest-lasting laptop we've tested so far.
Should you buy the new MacBook Pro 2023 laptops?
When it comes to whether or not you need to buy a pricey laptop it depends on what you're looking for. If you're a professional video editor who needs a powerful computer to edit and render videos faster, then the new MacBook Pros might be for you. Folks who want a powerful laptop that can potentially last for many years may also want to consider the new Apple devices.
However, if you just desire a dependable laptop for work or for watching streaming content, then you don't need to shell out thousands of dollars. The MacBook Air M2 is arguably the best Apple laptop for most people. And if you'd rather buy one of the best Windows laptops, the Dell XPS 13 Plus and Acer Swift 5 make for excellent alternatives.