When it comes to cleaning every room in the home, I'm always trying to find quick ways to cut my time in half.
And as a Homes writer (and busy mom), I usually spend most of my time on Pinterest or any other social media in search of clever cleaning hacks and homemade cleaning products that will make my life easier. After all, who wants to spend their weekends endlessly scrubbing away at surfaces?
After buying every shop-bought product imaginable, one unusual item praised for its overall cleaning powers is actually in our fruit bowls. Lemons (yes, you heard right), is fast becoming a go-to, natural cleaning product that can tackle an abundance of cleaning chores.
Similar to the miraculous cleaning properties of baking soda and white vinegar, these citrus fruits make a great natural solution, without the use of harsh chemicals. This is mainly because lemon contains citric acid which makes it the ideal bleaching agent to remove stains and limescale. Plus, with its fresh scent, it has deodorizing properties to get rid of bad odors fast, which is always a bonus.
So with that in mind, I decided to ditch my shop-bought products to use only lemons to clean for a week. Here's what happened when I put this to work on some of the most troublesome cleaning jobs — and the results surprised me.
Plus, find out what happened when I used baking soda and vinegar to clean my home.
1. Chrome faucets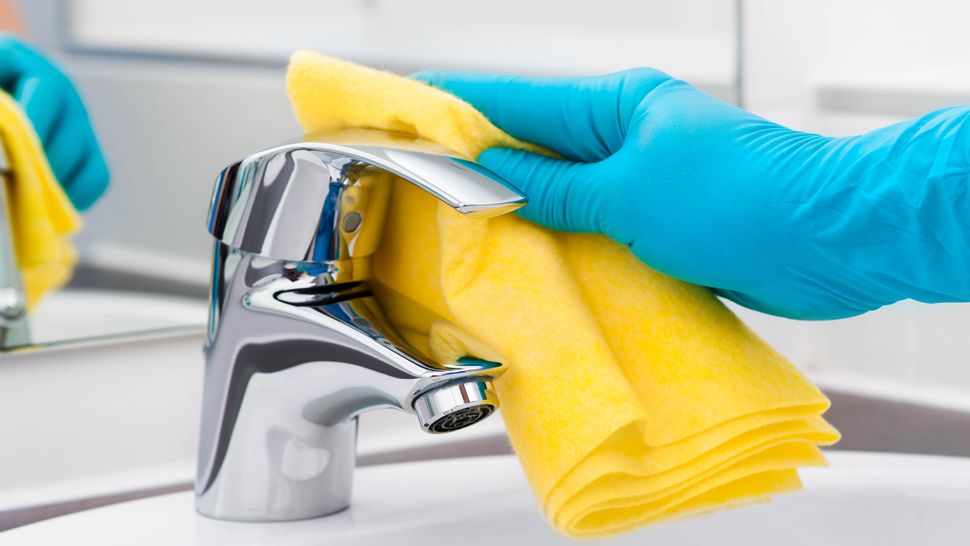 If you have limescale around chrome faucets, a showerhead or drains, it can often take a bit of elbow grease to get rid of. But, can a lemon tackle limescale and make chrome shine again?
Admittedly, my limescale wasn't that bad, but I did have unsightly spots. I simply rubbed the cut side of half a lemon over faucets to remove hard water stains. As I did this, I lightly squeezed the lemon to release more acidic juice during 'cleaning'. Once I removed traces of limescale with the lemon, I rinsed off with water to get rid of any residue, and wiped with a dry cloth. Not only did the lemon manage to shift limescale easily, but the chrome faucets had a nice shiny finish. Impressive!
Another clever TikTok hack for dealing with heavy limescale around faucets is to cut a lemon in half, and attach each half to the end of each faucet. Leave on for a few hours before removing, then you'll find the limescale has lifted off the chrome, and easier to scrub clean.
While lemons are effective on chrome, never use them to clean gold plated taps. The strong acidity could damage or discolor the surface, and the last thing you need are expensive repair costs!
2. Descaling kettle
If you enjoy your daily cuppa, there's nothing more off-putting than seeing a build-up of limescale inside the kettle. This is especially the case if you have a glass kettle (like I do), where you can instantly see it.
Since lemons are known for their descaling properties, I simply cut a lemon in half, submerged it in a little water inside the kettle, before boiling. Then, I allowed it to sit for about an hour, to give the lemon enough time to work its powers in lifting the stubborn limescale. This also gives it enough time for the water to cool down before you start scrubbing.
After about an hour, I used the lemon half to gently scrub away at the limescale inside the kettle, until all was removed. To my surprise, the limescale easily came away, leaving the glass spotless. After giving it a good rinse a few times to remove any lemon residue, my glass kettle was limescale-free and shiny.
What's more, the whole cleaning process only took around two minutes to completely remove the limescale. Win-win!
3. Deodorizing microwave
Whether it's reheating leftovers, or rustling up a quick meal in one of the best microwaves, it's prone to picking up odors over time. And no matter how often I'd clean ours, the lingering smells were still there.
I had taken my two lemon halves, and squeezed them into a bowl with half a cup of water. Then, I put the two halves of the lemon in the 'lemon juice water', before placing the bowl in the middle of your microwave. Then I put it on full power for three minutes, and let it sit for five minutes before opening the door. This gives it a chance to release its steam, and work its way into any stuck-on grease or food particles inside the microwave.
After opening the door, I was met with a lovely, fresh smell — and no lingering food odors! In addition, I was able to wipe down the walls of the microwave with ease, removing any traces of grease. Compared to my usual, hard efforts at scrubbing away grime, this is by far a quicker and easier way to clean your microwave.
4. Mirrors
I always pride myself for having spotless mirrors in the home, and there's nothing worse than unsightly streaks, marks or fingerprints. If you're out of your trusted glass cleaner however, you can simply make your own DIY spray.
For this, I made a solution of one tablespoon of white vinegar and two tablespoons of lemon juice mixed in warm water. I poured into a spray bottle, gave it a little shake, before spraying directly onto the glass.
At first, I wasn't convinced, as it just seemed like cleaning with water. However, after giving the mirror a good wipe several times with a microfiber cloth, my mirrors were streak-free and spotless.
Bear in mind that this solution can only be used on plastic, or ceramic frames. Avoid using lemon juice on porous surfaces such as marble, granite or slate as the high acidity may scratch or damage surfaces.
For more tips check out how to clean a mirror without leaving steaks.
Verdict
After taking on the housework with a few lemons, I was pleasantly surprised by the results! The juice quickly lifted off stubborn stains, and grease in minutes. Perhaps what was even more impressive was its power to tackle hardened limescale. Not only was it far easier to scrub away with a sponge, and rinse off, but even left a shiny appearance to faucets. Plus, my glass kettle looked brand new again.
Unlike cleaning with white vinegar, the smell was a lot more fresh and pleasant to clean with —especially if you wanted a non-toxic alternative. Which also makes it a great deodorizer for appliances that pick up lingering odors.
What's more, lemons are pretty easy to use, cheap, and will take a fraction of the time. So, before you buy another new cleaning product, give the humble yet powerful lemon a go! You'll certainly be pleased with the end results.
What not to clean with lemons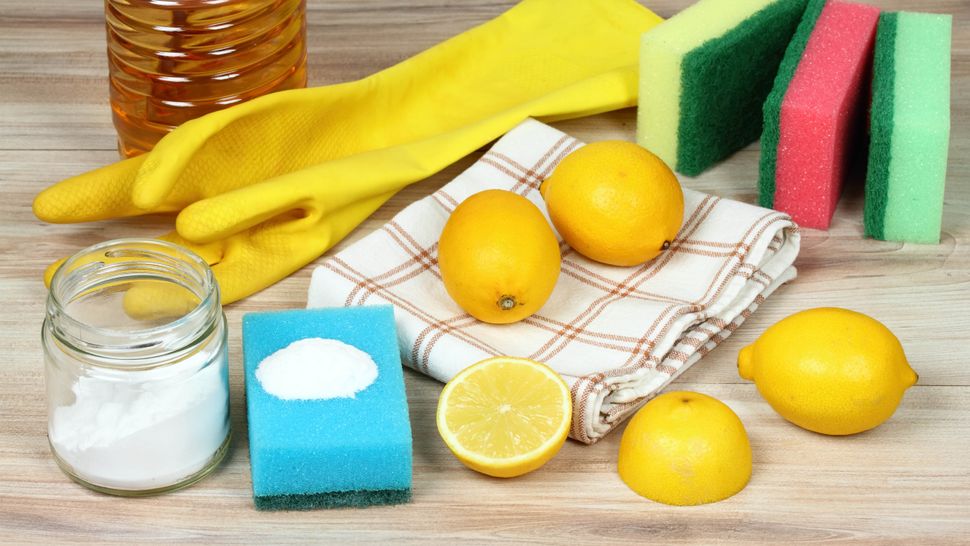 Similar to the 7 things you should never clean with white vinegar, there are certain things you should never clean with lemon due to its strong acidity. Never clean marble, brass-plated or any other porous surfaces with lemons as these may etch, scratch or stain the surface. Also, never mix lemon juice with bleach as this can release a toxic, chlorine gas in the air. Always use these substances in isolation.
More from Tom's Guide