Here at Tom's Guide, we review a lot of gaming mice. I wrote our very first buying guide on the best gaming mouse, way back in 2013, and have been updating the page with the latest and greatest models for just about a decade. During that time, I've seen some great devices, some hellacious ones, and a ton that fall somewhere in the middle.
One of the most common questions people ask me is how much a good gaming mouse should cost, to which I usually reply: "How much are you willing to spend?" Like most other consumer electronics, gaming mice run the gamut from "cheap junk" to "ostentatious luxury," with most of the really good stuff falling somewhere in the middle.
With that in mind, I've zeroed in on my favorite gaming mice in three different price ranges: budget (less than $50), mid-range (less than $100) and premium (less than $150). These aren't necessarily the best gaming mice for every conceivable player or setup; they're just the ones that I would personally recommend if someone asked me in a general sense. If you're in the market for a new gaming mouse, these models are at least a good place to start.
Best gaming mouse under $50: SteelSeries Rival 3
I've been a fan of the SteelSeries Rival 3 ever since I first reviewed it, and the past few years have done nothing to dull my opinion. It's one of my recommendations on our best cheap gaming mouse page, as well as our best gaming setup for less than $150 article. The Rival 3 is small and sleek, with impressive RGB lighting effects and excellent in-game performance. What's more: It costs only $30.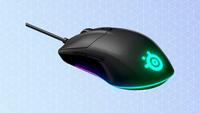 SteelSeries Rival 3: $29 @ Amazon
The SteelSeries Rival 3 is a small gaming mouse with big ideas. Its no-frills design still packs some impressive RGB lighting, as well as a comfortable design and excellent in-game performance. At less than $30, it's one of the cheapest gaming mice you can get from a brand-name manufacturer, and it's a bargain at that price.
There are lots of comparable gaming mice in this price range, including the Logitech G203, the HyperX Pulsefire Core and the Roccat Burst Core. But if you asked me to recommend a budget gaming mouse, no hemming or hawing, I'd go with the Rival 3. Maybe it's the RGB lighting, but something about it just feels a little more premium than you'd expect for the price.
Best gaming mouse under $100: Razer DeathAdder V2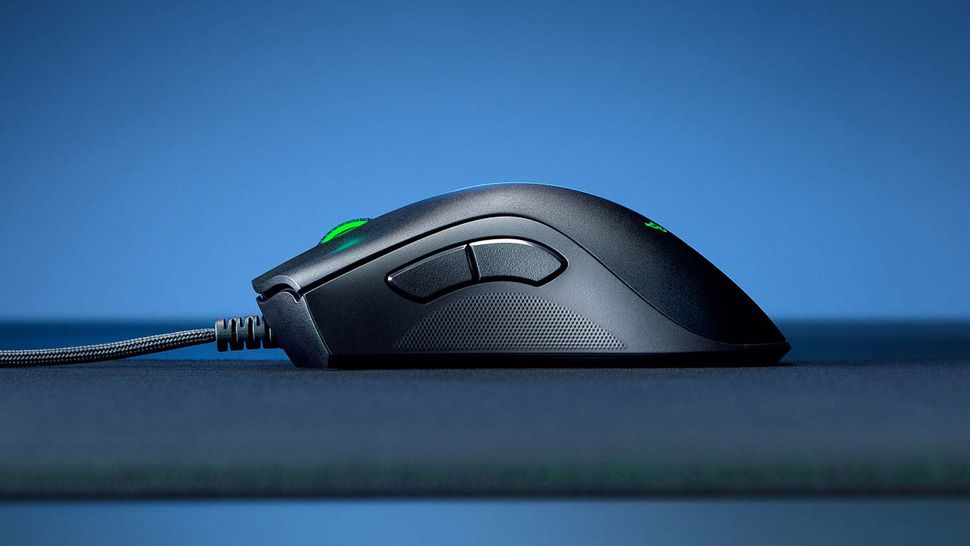 Longtime PC gamers probably won't be surprised to learn that my go-to mid-range gaming mouse recommendation is the Razer DeathAdder V2. The DeathAdder is an old and venerable design, having debuted way back in 2006. Not much has changed since then, partially because the DeathAdder has been excellent from the start. The $70 DeathAdder V2 features an ergonomic design, textured grips and a handful of programmable extra buttons.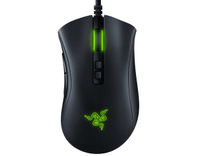 Razer DeathAdder V2: $69 @ Amazon
The Razer DeathAdder V2 is the latest version of a time-tested design. This fan-favorite gaming mouse features an ergonomic shape, textured grips, seven programmable buttons and some subtle RGB lighting effects. It's a stylish mouse for both work and play, and the fact that it's been in production since 2006 speaks for itself.
"More than $50, but less than $100" tends to be the sweet spot for excellent wired gaming mice, but it's worth noting that this is the price range where cheaper wireless options start to become available, too. At just a hair under $100, the Roccat Burst Pro Air is my favorite of these options, with its compact design and gorgeous lighting. But the DeathAdder V2 is a more conventional, crowd-pleasing choice, and it's a bit cheaper.
Best gaming mouse under $150: Logitech G502 X Lightspeed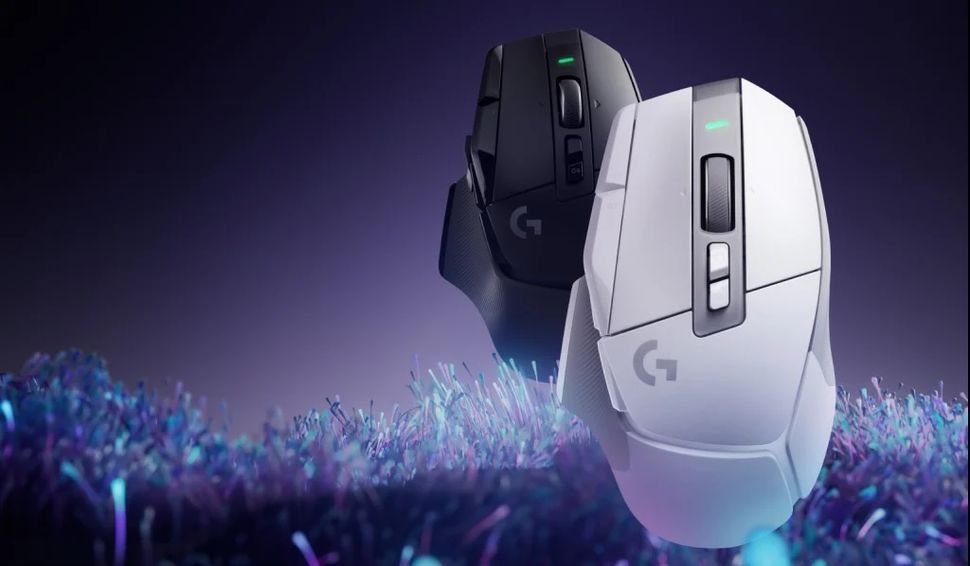 The Logitech G500 gaming mouse debuted back in 2009, and it's telling that the device has received only incremental upgrades since then. The Logitech G500s was a little sleeker; the Logitech G502 was a little more angular. Now, we have the Logitech G502 X Lightspeed, which is a nearly perfect wireless gaming mouse. In addition to excellent performance and flawless wireless connectivity, the G502 X Lightspeed is extremely comfortable to hold, and that's probably the most important thing a gaming mouse can offer.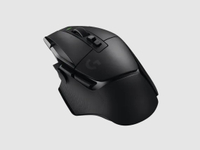 Logitech G502 X Lightspeed: $139 @ Amazon
The Logitech G502 X Lightspeed is one of the best premium gaming mice on the market, featuring excellent wireless performance, as well as textured grips, an ergonomic shape and nine programmable buttons. It's comfortable to hold for hours on end, and the battery can last for up to 140 hours — more than two weeks of regular play.
The one thing the G502 X Lightspeed doesn't offer is RGB lighting; for that, you'd need to upgrade to the $160 Logitech G502 X Plus. But the G502 X Plus also sacrifices some battery life for the privilege, so the standard model is arguably the more practical choice. Otherwise, $150 is about the ceiling for what you should spend on a gaming mouse; I've never found a more expensive model that was worth the upcharge.
Again, these three choices are not the be-all, end-all of gaming mice, and there are plenty of viable contenders in each price range. My recommendations could also change over the next few months, as peripheral manufacturers start releasing their 2023 lineups. But if you have a gaming mouse budget in mind and don't want to overthink your choice, you can't go wrong with the SteelSeries Rival 3, the Razer DeathAdder V2 or the Logitech G502 X Lightspeed.