Providing internet service to underserved and rural communities has proven quite difficult in the past, which is why more companies are turning to satellites as opposed to laying new cables in the ground.
While SpaceX's Starlink has drawn a lot of attention, it's not the only player in the growing satellite internet market. Both HughesNet and Viasat offer satellite internet service, but there's also a new player preparing to enter the market: Amazon's Project Kuiper.
Established back in 2019, Kuiper Systems LLC is a subsidiary of Amazon that's better known by its project name. Named after the icy Kuiper Belt extending from Neptune's orbit, the Project Kuiper constellation will work similarly to Starlink once all of the satellites arrive in low earth orbit.
Like Elon Musk, Amazon founder Jeff Bezos also owns a rocket company called Blue Origin. That said, it's important to note that Project Kuiper doesn't fall under Blue Origin but is instead part of the same Devices and Services division at Amazon responsible for Kindle, Echo, Fire TV, eero and Ring products.
Although it's still early days for the project itself, this is everything you need to know about Project Kuiper, including what you can expect to pay for its satellite internet service once it becomes available.
What is Project Kuiper?
Amazon first began research and development on Project Kuiper in 2018. Then, in 2020, the U.S. Federal Communications commission (FCC) granted the company a license to begin deploying and operating its own satellites.
Project Kuiper is based out of a state-of-the-art facility in Redmond, Washington where satellites, ground terminals, computer chips and other hardware needed for the project are developed. More than 1,000 engineers, programmers and support personnel are currently working on the project both in Redmond as well as at Amazon's labs in New York City, Austin, Denver, San Diego and Washington DC.
In fact, to help kickstart the process of getting satellites in the sky, the company announced back in July in a blog post that it's going to build a new satellite processing facility at Kennedy Space Center in Florida. It's set to be completed next year and fully operation in 2025.
There are three main parts to Project Kuiper: ground infrastructure, satellites and customer terminals. Amazon's ground infrastructure consists of gateway antennas which securely send and receive customer data to and from the satellites. Telemetry, tracking and control (TT&C) antennas ensure that the satellites are operating properly, too.
Project Kuiper's satellites operate in low Earth orbit (LEO) and relay data between the gateway antennas and customers. Customer terminals, or satellite dish antennas, are what Amazon's customers will eventually use to receive broadband service. These terminals combine antennas and processors into a single, compact system which will hopefully make them more affordable and easier to ship out to customers.
One of the things that sets the satellites used in Project Kuiper apart is that each one will also feature an active propulsion system. This way, Amazon has the "ability to control each satellite throughout every phase of its mission" according to a blog post from the company.
Once complete, Project Kuiper's initial satellite constellation will feature 3,236 satellites in low earth orbit. Two prototype satellites will be launched in 2023 and Amazon will also begin manufacturing its production satellites this year. However, the first production satellites won't launch until the first half of next year.
In April of last year, Amazon finalized launch contracts with three different launch providers, including Arianespace, Blue Origin and United Launch Alliance. There are a total of 83 launches planned over the next decade. Based on its license with the FCC though, Amazon will be required to deploy and operate at least half of its 3,236 satellites by July 2026.
Project Kuiper: Cost and expected availability
Although Amazon has yet to announce Project Kuiper pricing details, the company explains in an FAQ that it plans to make the service as affordable as possible. In fact, the company is applying a similar approach to Project Kuiper as it did in the past with its other low-cost devices like the Echo Dot or Fire TV Stick. Amazon also notes that its "service offerings may vary from country to country" in order to find "the right pricing and service for customers in each region".
As for availability, since Amazon expects that it will launch its first production satellites during the first half of next year, early customers could get access to the satellite internet service beginning in 2024.
Project Kuiper: Customer terminals
Even though the satellites needed for Project Kuiper are not in orbit yet, Amazon recently revealed the engineering models for three different customer terminals that will be used to connect to its satellite internet service.
The terminal pictured above features an ultra-compact, 7-inch square design. With a weight of just one pound, it will offer speeds up to 100 megabits per second (Mbps). As the smallest terminal in Project Kuiper's lineup, it will serve residential customers as well as government and enterprise customers working on ground mobility and internet of things (IoT) projects.
Project Kuiper's medium-sized customer terminal measures less than 11 inches square and 1-inch thick. Without its mounting bracket, it weighs less than five pounds and it will be able to deliver speeds of up to 400 Mbps. While Amazon expects to produce its standard customer terminal for less than $400 each, they'll likely cost more for customers.
Finally, we have Project Kuiper's largest and most powerful customer terminal which measures 19 inches by 30 inches. It's designed with enterprise, government and telecommunication companies in mind and will deliver speeds up to 1 gigabit per second (Gbps).
Just as important as Project Kuiper's customer terminals is Amazon's custom baseband chip powering them. Codenamed "Prometheus", this chip combines the processing power of a 5G modem chip, a cellular base station's capabilities and the ability of a microwave backhaul antenna to support point-to-point connections. Amazon's Prometheus chips will also be used in the satellites and ground gateway antennas, allowing the system to process up to 1 terabit per second (Tbps) of traffic on board each of Project Kuiper's satellites.
Project Kuiper: What internet speeds can you expect?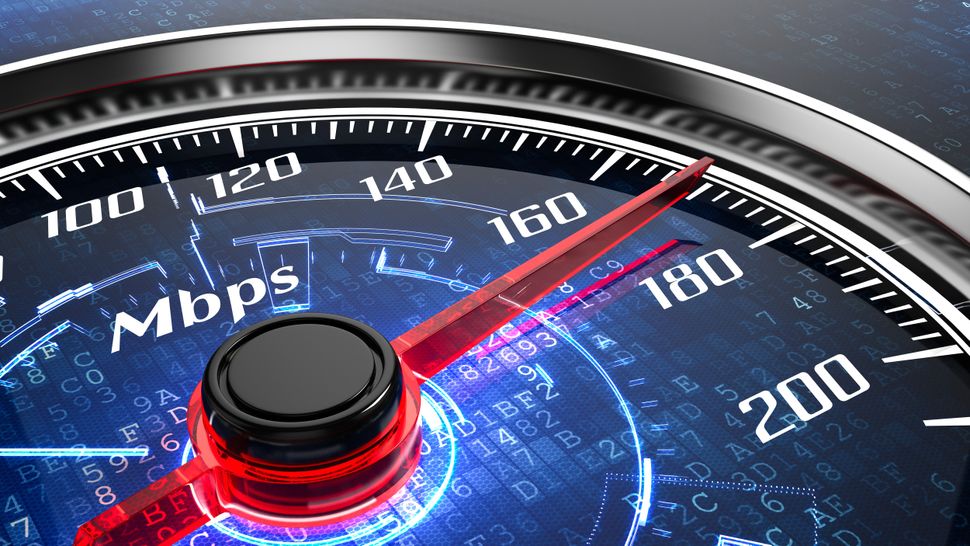 From the details provided in this blog post about Project Kuiper's various customer terminals, it's likely that the satellite internet service will range in speed from 100 Mbps to 1 Gbps. But as we've seen from Starlink's performance over the past few years, these speeds will likely vary depending on how many satellites are currently deployed and where they're located in relation to your customer terminal. We'll likely find out more once Amazon has satellites in orbit and reports on early testing.
Project Kuiper: Outlook
Amazon is one of the world's tech giants for a reason, and the company is shown how it can quickly enter and even dominate new markets. Even if you're only familiar with its online store, the company is an essential part of all the sites and services you use everyday thanks to its cloud computing division, Amazon Web Services (AWS).
It may take some time but if Amazon puts all of the resources at its disposal into Project Kuiper but once it does, Starlink as well as HughesNet and Viasat will have some serious competition on their hands. Stay tuned to this page for all the latest news on Project Kuiper as we'll update this page once we learn more on Amazon's new satellite internet service.
More from Tom's Guide