Unlike with our smartphones and laptops, even the best Wi-Fi routers are the one piece of tech in our homes that's most likely to be taken for granted — that is until something goes wrong. However, that could soon change once Wi-Fi 7 becomes mainstream.
While the jump from Wi-Fi 6 to Wi-Fi 6E introduced a faster 6 GHz band, it wasn't enough for most people to upgrade to one of the best Wi-Fi 6E routers. Back in 2021 when Wi-Fi 6E was released, few people had a smartphone or laptop that could take advantage of the new wireless standard's significantly faster 6 GHz band.
Although this still may be the case now that the first Wi-Fi 7-powered routers like the Archer BE800 and Deco BE85 from TP-Link have arrived. However, unlike with Wi-Fi 6E, Wi-Fi 7 offers enough improvements that upgrading will absolutely be worth it, even if you have to replace your current smartphone and laptop along with your router.
At the moment, the only smartphone that supports Wi-Fi 7 is the OnePlus 11 but we're likely going to see a whole lot more later this year and going into next year. When it comes to the best laptops and desktop PCs, Intel has hinted at the fact that Wi-Fi 7 will finally make its way into computers beginning next year.
If you've been holding off on upgrading your current Wi-Fi router or finally want to break free from your ISP (Internet Service Provider) and stop paying monthly rental fees, here are three reasons why Wi-Fi 7 has the potential to be the best upgrade for your home network in years.
Incredibly fast speeds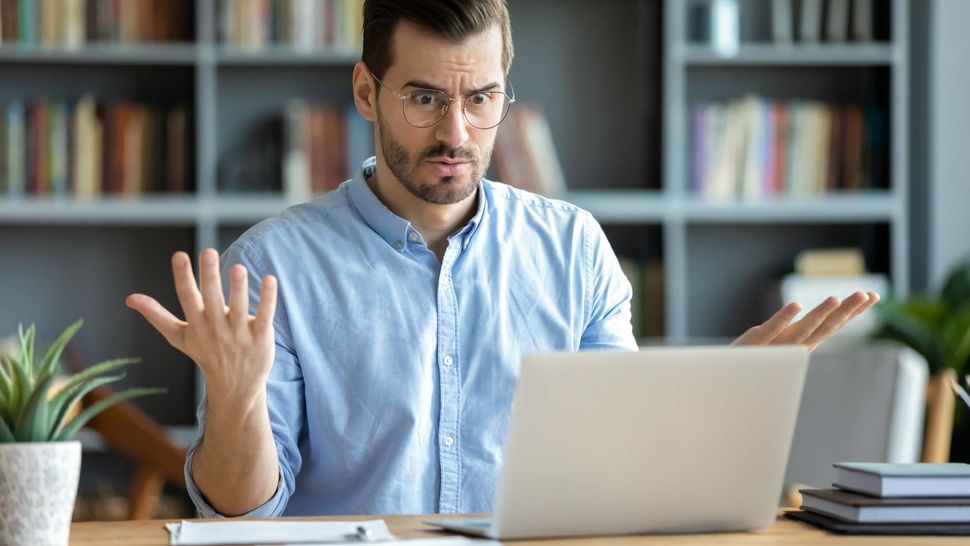 The most important and biggest draw of Wi-Fi 7 is that it's incredibly fast. For instance, when we reviewed TP-Link's Archer BE800, we were able to reach speeds of almost two gigabits per second (Gbps) in real-world testing. However, this is just a fraction of the speed Wi-Fi 7 is capable of.
While your own internet speeds and the internet plans your ISP offers will come into play, Wi-Fi 7 routers can reach a max speed of 46 Gbps. To put that into perspective, with a Wi-Fi 7 router and one of the best gaming PCs, you could theoretically download Bethesda's upcoming game Starfield in just over 24 seconds, granted you have one of the top plans offered by your ISP.
To take full advantage of Wi-Fi 7's speeds, ISPs are going to need to catch up. However, many already offer multi-gig internet plans and with all the power offered by Wi-Fi 7 routers, ISPs will likely want to capitalize on this. As of now, both AT&T and Frontier already offer 5 gigabit plans and Ziply Fiber even has a 10 gigabit plan available. Expect to see ISPs respond accordingly, once Wi-Fi 7 becomes mainstream.
Wider channels
Besides faster speeds overall, Wi-Fi 7's data channels are also significantly wider which means that more bandwidth will be available for your devices. There are also more channels at various frequencies, so if you live in a crowded area, there's less of a possibility that you'll experience interference from your neighbors' routers.
Wi-Fi 5 was the first wireless standard to incorporate wider 160 Mhz channels but Wi-Fi 7 takes this to another level with its new 320 Mhz channels. By using the new 6 Ghz band and 320 Mhz channels, Wi-Fi 7 will offer double the throughput. This is also important in homes with a lot of devices as there will be less competition for bandwidth between them.
The easiest way to explain the benefits of these wider 320 Mhz channels is by comparing them to a highway with the data traveling across them being cars. The wider the highway is, the more cars can drive on it.
Multi-Link Operation
If faster speeds and wider data channels weren't enough of an upgrade, wait until you find out about Multi-Link Operation.
Up until now, any Wi-Fi-equipped device, whether it be one of the best phones or a laptop, could only connect to a single Wi-Fi band at a time. With Wi-Fi 6 your devices can connect to either the 2.4 Ghz or 5 Ghz bands whereas Wi-Fi 6E lets you connect to either of these bands or its new 6 Ghz band. Although the best mesh Wi-Fi systems often combine these various bands into a single network, they still limit you to connecting to one band at a time.
Connecting to the wrong band can seriously limit your download speeds. For instance, if you connect to your router's 2.4 Ghz band, you're limited to speeds from 450 to 600 Mbps while the 5 Ghz band offers improved speeds at up to 1,300 Mbps and the 6 Ghz band can reach up to 9.6 Gbps.
Multi-Link Operation in Wi-Fi 7 changes this completely though, as it allows devices like your smartphone or computer to send and receive data across different bands as well as different channels. This increases throughput, reduces latency and provides you with a more reliable connection.
Is Wi-Fi 7 worth waiting for or should you upgrade now?
Just like with any new wireless standard, when it comes to Wi-Fi 7, there's a big catch. Not only are Wi-Fi 7 routers significantly more expensive, clients that support Wi-Fi 7 are few and far between. Fortunately though, both of these things are going to change as we head into next year.
Networking companies typically launch their high-end products first and then start making their mid-range and budget ones once early adopters upgrade to the latest and greatest tech.
Now that OnePlus has shown what an improvement Wi-Fi 7 makes on smartphones, other hardware manufacturers like Samsung will begin to follow suit. Apple will likely wait to add Wi-Fi 7 to its devices as the iPhone 15 is rumored to ship with Wi-Fi 6E. This means you'll want to hold off on upgrading until the iPhone 16 is released in the fall of 2024 if you want Wi-Fi 7 support.
If you already have a Wi-Fi 6E router, then waiting until more affordable Wi-Fi 7 routers become available is your best bet. However, if you have a Wi-Fi 6 or even a Wi-Fi 5 router, then upgrading to Wi-Fi 7 makes sense. Still though, once Wi-Fi 7 becomes more widely available, Wi-Fi 6E routers will fall significantly in price and Wi-Fi 6E is worth upgrading to, since you can take advantage of the 6 Ghz band's faster speeds.
Unless you want the fastest Wi-Fi router and have devices that support it, upgrading to Wi-Fi 7 is likely something you'll be doing in the next few years. Once you do though, you'll have plenty to look forward to including faster speeds, wider data channels and Multi-Link Operation.
More from Tom's Guide