When you think of Bang & Olufsen, you don't necessarily think of the best TVs out there. However, the luxury speaker maker does offer a selection of TVs — including the absolutely bonkers Beovision Harmony.
But apparently, Bang & Olufsen isn't satisfied with the Harmony lineup topping out at a $33,450 88-inch display. B&O has now added a 97-inch option to the lineup — with a whopping $63,075 price tag.
To be clear, this TV setup's hefty price tag is all about the things that aren't the TV. The display itself is actually an LG G series display that is comparable to the LG G3 OLED TV. The 65-inch, 77-inch and 97-inch models of the Harmony are LG G series 4K displays and the 88-inch model uses an LG Z series 8K display. That means that Harmony gets many of the same features of the LG displays, from Dolby Vision IQ, HDR 10 and HLG support to AI upscaling for content that isn't natively 4K or 8K.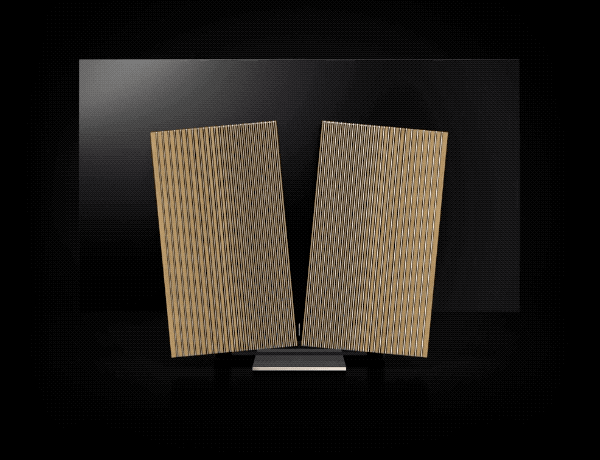 In fact, the LG counterparts of the Beovision Harmony will probably produce a bit better picture quality than the B&O behemoth. The Beovision Harmony uses an Alpha 9 4K Gen 3 processor for the 4K resolution 65-inch, 77-inch and 97-inch 4K displays and an Alpha 9 8K Gen 3 processor for the 88-inch 8K display — both of which are three generations behind the AI processors used on the LG G3 OLED TV and LG Z3 OLED TV announced as part of the LG 2023 TV lineup.
And yes, you heard that right. The 97-inch display is limited to 4K because LG doesn't currently have an 8K 97-inch OLED display. The LG Z3 OLED TV tops out at 88 inches.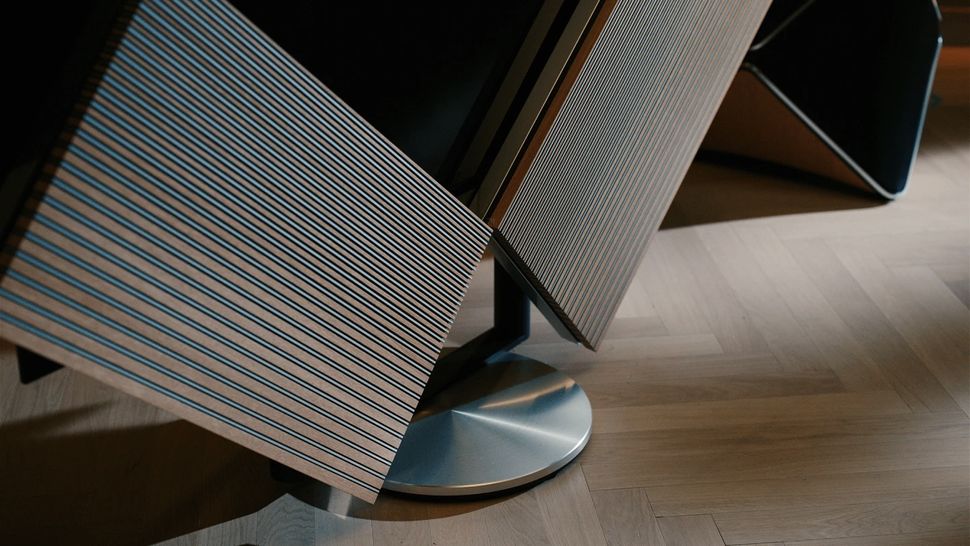 What do you get for over 60 grand?
Still, with the gorgeous design of the Beovision Harmony, you won't miss the extra pixels. The Harmony's display is partially encased in a beautifully crafted wood cabinet that unfolds with just a push of a button. Seriously, with just one top of a play button, the TV rises from the Harmony's cabinet while two Beolab 28 speakers also simultaneously are unveiled from their wooden coverings. Those speakers aren't included though — they'll set you back at least another $15,250 for a set of two.
If you decided that's too rich for your blood though that's okay. The Beovision Harmony still comes with a fully integrated three-channel stereo speaker setup featuring Bang & Olufsen's famed speakers. This includes one 1-inch 50W center tweeter, two 2.5-inch 50W, one 4-inch 100W midrange/woofer speaker and two 4-inch 100W woofers. You definitely won't need to buy one of the best soundbars we've ever tested to upgrade the Harmony.
So if that sounds like the perfect TV setup for you, head over to Bang & Olufsen's online store now to customize your Beovision Harmony. But if the $63,075 price tag is a bit outside your budget don't worry — we have you covered. Check out our pick for the one TV we'd buy right now if we only had $500, which should be a far easier price to swallow.