It's time to engage Paramount Plus and watch Star Trek: Picard season 3 online — as the first five episodes have already aired (there are five more to go). We hope your coordinates (see below) are set and you're ready to hit engage (play), because this time, Jean-Luc is getting the whole gang back together.
Star Trek: Picard season 3 release date and time
Star Trek: Picard season 3 premiered on Thursday, Feb. 16th. Episodes air release weekly on Thursdays — the finale is coming on April 20th.
• Time — 3 a.m. ET / 12 a.m. PT
• U.S. — Watch on Paramount Plus (Try for free with a 30-day free trial with code PICARD)
• Watch anywhere — try ExpressVPN 100% risk free
Current and returning cast members include LeVar Burton as Geordi La Forge, Michael Dorn as Worf, Jonathan Frakes as William T. Riker, Gates McFadden as Doctor Beverly Crusher, Marina Sirtis as Deanna Troi, Brent Spiner as Data, Jeri Ryan as Seven of Nine and Michelle Hurd as Raffi Musiker.
Picard season 3 episode 1's official log line reads "After receiving a cryptic, urgent distress call from Dr. Beverly Crusher, Admiral Jean-Luc Picard enlists help from generations old and new to embark on one final adventure: a daring mission that will change Starfleet, and his old crew forever."
There are also two new cast members. Ed Speleers (Outlander, You) plays a new character aiding Beverly Crusher, and Todd Stashwick (12 Monkeys, Riches) is the captain of the U.S.S. Titan.
More details about where we are now can be found below.
Here's what you need to watch Star Trek: Picard season 3 online.
How to watch Star Trek: Picard season 3 online anywhere on Earth
Just because Paramount Plus isn't available everywhere doesn't mean you need to miss Star Trek: Picard season 3 if you've traveled to a place where you can't access it. Watching along with the rest of the internet can be pretty easy. With the right VPN (virtual private network), you can stream the show from wherever you go.
We've evaluated many options, and the best VPN is ExpressVPN. It meets the VPN needs of the vast majority of users, offering outstanding compatibility with most devices and impressive connection speeds. It's also affordable at $12.95 per month. (Signing up for longer periods of six months or a year reduces the cost even more.)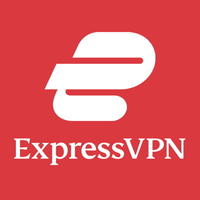 Our favorite VPN service, ExpressVPN, really shines thanks to its safety, speed and simplicity-to-use. It's also compatible with loads of devices - from iOS and Android to Roku, Apple TV and PlayStations.
How to watch Star Trek: Picard season 3 in the US
Star Trek: Picard season 3 premieres in the U.S. on Thursday, Feb. 16 at 3 a.m. ET. It is streaming exclusively on Paramount Plus.
In a bit of breaking news, though, a Paramount Plus price hike is coming once Showtime is added as an upgrade option.
Season 3 consists of 10 episodes, which will be released weekly on Thursdays.
And make sure to use coupon code "PICARD" for a 30-day free trial.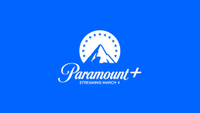 Paramount Plus combines what used to be CBS All Access with even more content from ViacomCBS partners. Includes Survivor and Big Brother episodes, as well as originals like Star Trek: Discovery, 1883, The Good Fight and the upcoming Halo series. You can try Paramount Plus with a 30-day free trial with coupon code 'PICARD'.
How to watch Star Trek: Picard season 3 online in the UK and Australia
This year's a little different. Prime Video will no longer be the way to watch Star Trek: Picard season 3, as it's arriving on Paramount Plus on February 17 in the UK and Australia, as well as Italy, France, Germany, Austria and Switzerland.
How to watch Star Trek: Picard season 3 online in Canada
Canadian viewers can watch a broadcast of Star Trek: Picard season 3 every Thursday on Crave.
Crave has a 7-day free trial. After that, a Crave Mobile plan starts at just $9.99 per month, while Crave Total is $19.99 per month.
Picard season 3 recap: What's happened so far

Episode 1: The season began on the SS Eleos, in the 25th century, where Dr. Beverly Crusher and her son Jack were attacked, leading Crusher to send a signal for Jean-Luc Picard. When told to not bring Starfleet into this situation, Picard called up Riker, and the two managed to get the USS Titan-A thanks to Seven of Nine. Picard and Riker board the Eleos to find Dr. Crusher in stasis. Meanwhile, on M'talas Prime, a Starfleet facility is destroyed by a portal device.
Episode 2: A large ship called the Shrike captures the Eleos, and Seven of Nine convinces Capt. Liam Shaw to help the team. The Shrike is captained by a bounty hunter named Vadic who declares Crusher's son Jack to be a wanted war criminal. Picard realizes that Jack is his son, and while Starfleet intelligence officer Raffi Musiker is almost killed by the Ferengi criminal Sneed, Worf saves Musiker, and kills Sneed.
Episode 3: Crusher reveals she kept Jack's lineage secret to protect him from assassination attempts, while the Shrike and the Titan are engaged in combat. Riker takes over the the Titan, and they find out a Changeling on their ship who was sabotaging their chip. Then, another Changeling is found to be responsible for the M'talas Prime incident. Riker and Picard spend the episode disagreeing on how to deal with the Shrike, and Jean-Luc's insistence they attack leads to the Titan taking serious damage — and Riker ordering him off the bridge.
Episode 4: Vadic is revealed to be a Changeling, Riker admits Picard was right all along, Picard and Jack bond and Shaw reveals how his time in Starfleet was effected by that time Picard was assimilated by The Borg. Our heroes manage to to escape and damage the Shrike, and Picard starts to realize he's met Jack before, while Jack starts to experience visions of a post-apocalyptic world and a haunting voice saying "find me."
Episode 5: Jack has visions of himself murdering the crew, Shaw regains control and brings in Starfleet ... who have Picard and Riker arrested. Starfleet's Ro Laren (who had a messy saga involving betraying and returning to Starfleet) is the one to arrest them, and begins to think these Changelings have infiltrated Starfleet at the highest tiers. A Changeling bombs the ship Ro Laren is on, while Worf and Raffi continue their M'talas Prime investigation, which leads to a Vulcan criminal named Krinn, and a duel. Jack is starting to admit something's wrong.