Remember those rumors about an iPhone rocking a microLED display? A new report from Nikkei Asia claims Apple is working to make that idea a reality, and is taking control of its own display manufacturing. That way it lessens its reliance on other display manufacturers (primarily Samsung) while having better control over supply.
Apparently Apple has spent over $1 billion on microLED research over the past decade, and is prepping to take direct control once production actually begins. This means the "mass transfer", which involves placing the microLEDs onto the display substrate, will be done by Apple itself.
Apparently microLED components will come from ams-Osram, 12-inch wafers from TSMC while LG Display will provide the substrates. Manufacturing will reportedly be at Apple's R&D facility in the Longtan District of Taiwanese city Taoyun.
This kind of move isn't too surprising, to be honest. Apple has long had a reputation for handling things its own way, and not becoming dependent on a small group of suppliers. That way it has better price-bargaining power and more direct oversight into material and component development.
So taking over the production of displays, which Nikkei Asia notes are the most expensive individual components in Apple devices, seems like an obvious step forward for the company. Even if it means taking a more hands-on approach to the physical manufacturing, rather than contracting the job out to a third party.
According to the report Apple hopes to adopt microLED displays in all products that currently use OLED, which currently includes iPhones and the Apple Watch. However, OLED MacBooks and iPads have been rumored for some time and could appear in the near future. Presumably they'd also make the jump to microLED.
Apple will reportedly roll out microLED displays to the Apple Watch Ultra to begin with, before mass-producing the displays for iPhones. The microLED Apple Watch Ultra is expected to arrive sometime in 2025, though it's unclear when the technology will make the jump to iPhones.
The benefits of a microLED display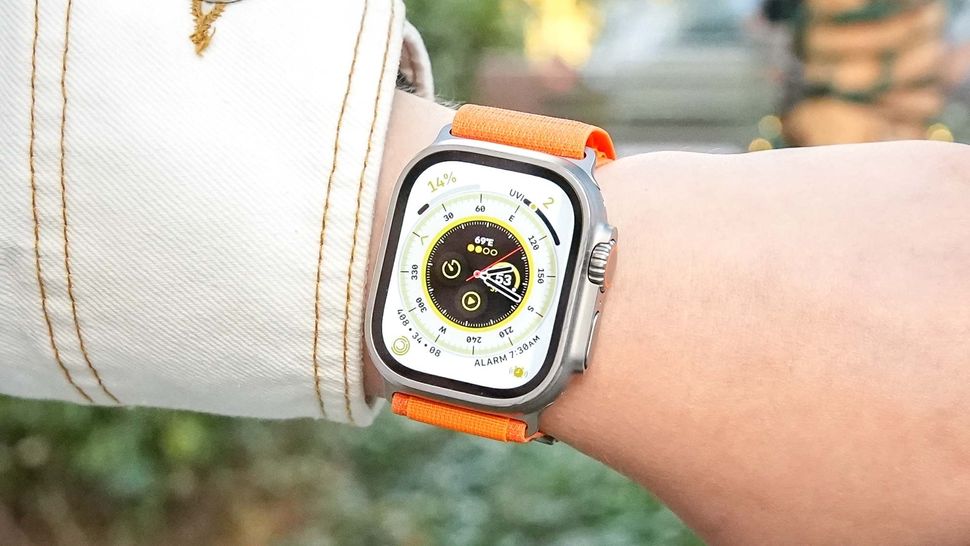 microLED displays are not new, per se, but so far we've only really seen them applied to television screens. The idea is that they're supposed to take all the best features of OLED displays, and minimize the drawbacks. That includes OLED's organic components, which will break down and die off in the long term.
Each display is made up of thousands of individual LEDS, with each one producing its own light. Like OLED this means they can produce perfect blacks and better coloring. Ditching the organic components also means that microLED panels can be thinner, offer better viewing angles and potentially even a brighter picture.
What's more, microLEDs are known to be a lot more energy-efficient, despite the increase in brightness. For a portable device like an iPhone, this could lead to improved battery life.
The major downside is that microLED technology is currently rather expensive to manufacture. That isn't helped by the fact that adding so many thousands of LEDs to the displays is rather complicated. That may be part of the reason why Apple will be doing this itself, preferring to trust its own people to get the job done.
While prices would naturally come down as production volume increases, nobody wants to pay more money for their iPhone. They're already expensive enough as it is. But at least by taking direct control of the production, Apple is essentially cutting out the middleman — a middleman that would add its own markup to displays to boost its own profits.
It's certainly not something we'll be seeing on the iPhone 15, or even the iPhone 16, so we're just going to have to wait and see how this pans out. But it's still exciting to think about what might happen in a few years time, and how iPhones could benefit from a fresh new display.
More from Tom's Guide