Samsung MWC 2022 event recap: Galaxy Book 2 Pro and Galaxy Book 2 Pro 360 unveiled
Here's the latest on Samsung's new laptops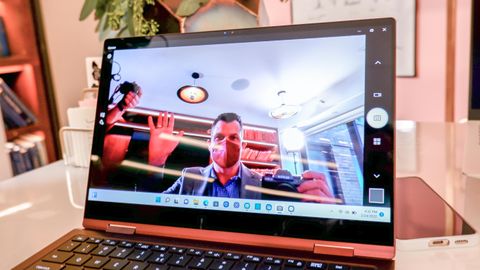 (Image: © Future)
Less than a month after launching the Galaxy S22 lineup at a Galaxy Unpacked event, Samsung is back with new laptops to kick off this week's Mobile World Congress. And from what we've seen, the latest Galaxy Book Pro models look like they address some of the complaints about the otherwise stellar laptops that debuted last year.
Specifically, the Galaxy Book 2 Pro and Galaxy Book 2 Pro 360 feature improved webcams with better resolution and a wider field of view. In addition, Samsung is looking to boost security as well as interoperability with its own devices. And the latest Samsung laptops sport new Intel processors as well.
Apart from those additions, the Galaxy Book 2 Pro and Galaxy Book 2 Pro 360 seem like iterative updates to the laptops Samsung introduced a little more than a year ago, though we'll be able to give a more definitive verdict once the devices arrive in April. We have had some hands-on time with the Galaxy Book 2 Pro 360.
If you missed Samsung's Mobile World Congress kickoff, you can watch a replay of the event on Samsung's YouTube channel or in the embedded video below.
We also live blogged the event, so that you can see Samsung's Galaxy Book 2 Pro announcements as they happened. To recap, here's what's new:
Galaxy Book 2 Pro: Samsung's Pro laptop starts at $1,049 for the 13.3-inch model. (There's also a 15.6-inch version, but Samsung didn't disclose pricing. Intel's 12th Gen Core processor powers both models, which also come with Intel graphics; in the case of the 15.6-inch Galaxy Book 2 Pro, you'll get more advanced Intel Arc graphics. Other highlights include a 1080p webcam, AMOLED display, up to 21 hours of battery life and 5G and Wi-Fi 6e connectivity.
Galaxy Book 2 Pro 360: Apart from the Intel Arc graphics and 5G connectivity, the Galaxy Book 2 Pro 360 sports many of the same features as the Galaxy Book 2 Pro, including the improved webcam. This model is a 2-in-1 that converts to a tablet. It starts at $1,249 for the 13.3-inch model.
Pre-orders for both Galaxy laptops start March 18, and you'll be able to get the Galaxy Book 2 Pro series starting April 1. Here are additional details Samsung mentioned during its virtual product launch.
Refresh
While full details of the new Samsung laptops will be confirmed during today's MWC keynote, Samsung did outline a few broad principles surrounding its next generation of Galaxy Book models earlier this month in a blog post teasing the keynote.
Hark-sang Kim, Samsung's executive vice president of new computing R&D, promises an expansion of Samsung's Link to Windows feature that promises a seamless experience among different Galaxy devices. While early Galaxy Book 2 Pro rumors raised the possibility of a Ryzen 6000 series processor, Kim's blog post essentially confirms that Intel chips will be featured in the new laptops. You should also expect to hear a lot about security, with Samsung working with Microsoft and Intel to provide a more secure experience.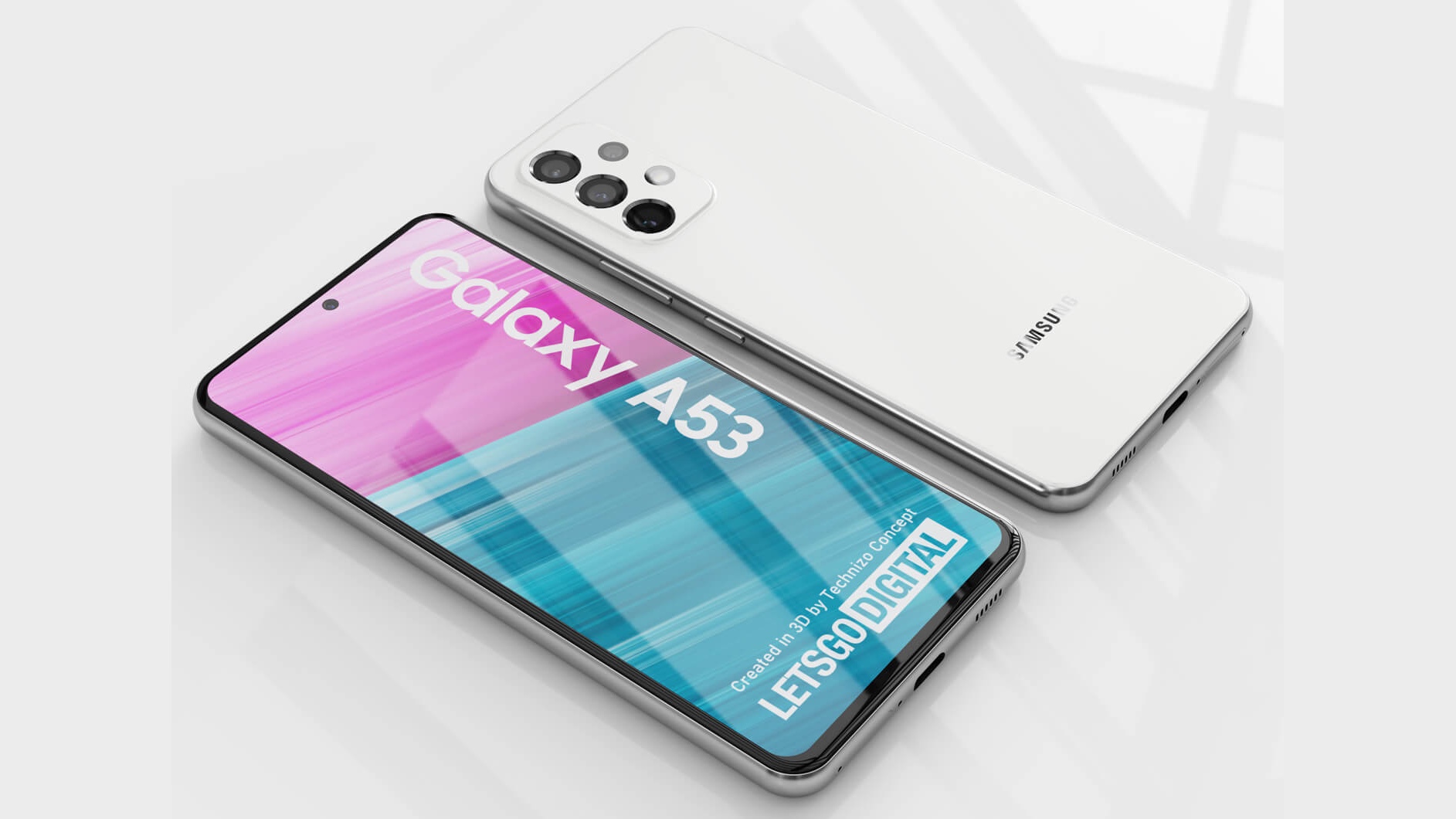 Laptops figure to be the main — and possibly only — focus of today's event, but Mobile World Congress is still largely a phone show. And Samsung still has more phones in the works, despite the recent Galaxy S22 launch.
Specifically, rumors are picking up about Samsung's next generation of midtier handsets, which suggests those could be on the way soon. The Galaxy A53, in particular, sounds as if it could be of interest to Android phone fans who don't want to pay flagship prices, as that rumored device will supposedly feature a 6.5-inch screen, 5,000 mAh battery and an Exynos 1200 chipset. Rumors point to an A series launch in March, but maybe Samsung will use its MWC keynote to show off its midtier phones ahead of that date.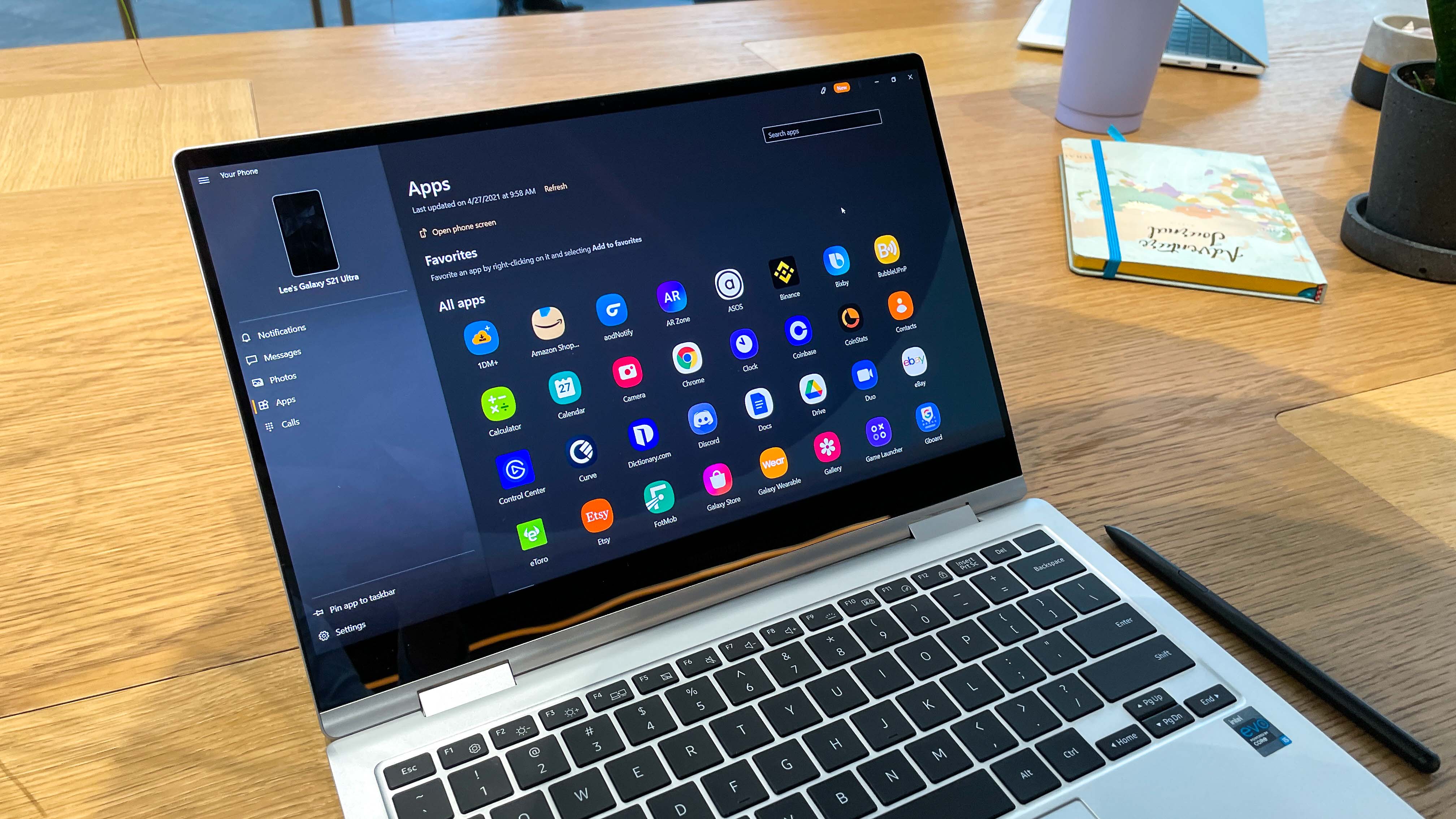 To understand what Samsung could be showing off today, it's helpful to look at the current Galaxy Book Pro lineup, which Samsung introduced last April. Starting at $999 for a 13-inch model, the Galaxy Book featured an 11th Gen Intel CPU and AMOLED screen — the latter being a first for Samsung's laptop lineup.
We reviewed the Galaxy Book Pro 360, released at the same time as the Galaxy Book Pro. We loved that AMOLED panel and the thin bezels surrounding it, and battery life certainly impressed. But the screen could have been brighter, and we thought the webcam was pretty poor. The included Samsung apps also felt extraneous unless you owned another Samsung device. Given Samsung's focus on interoperability, we think this last point could be a big focus with the new models.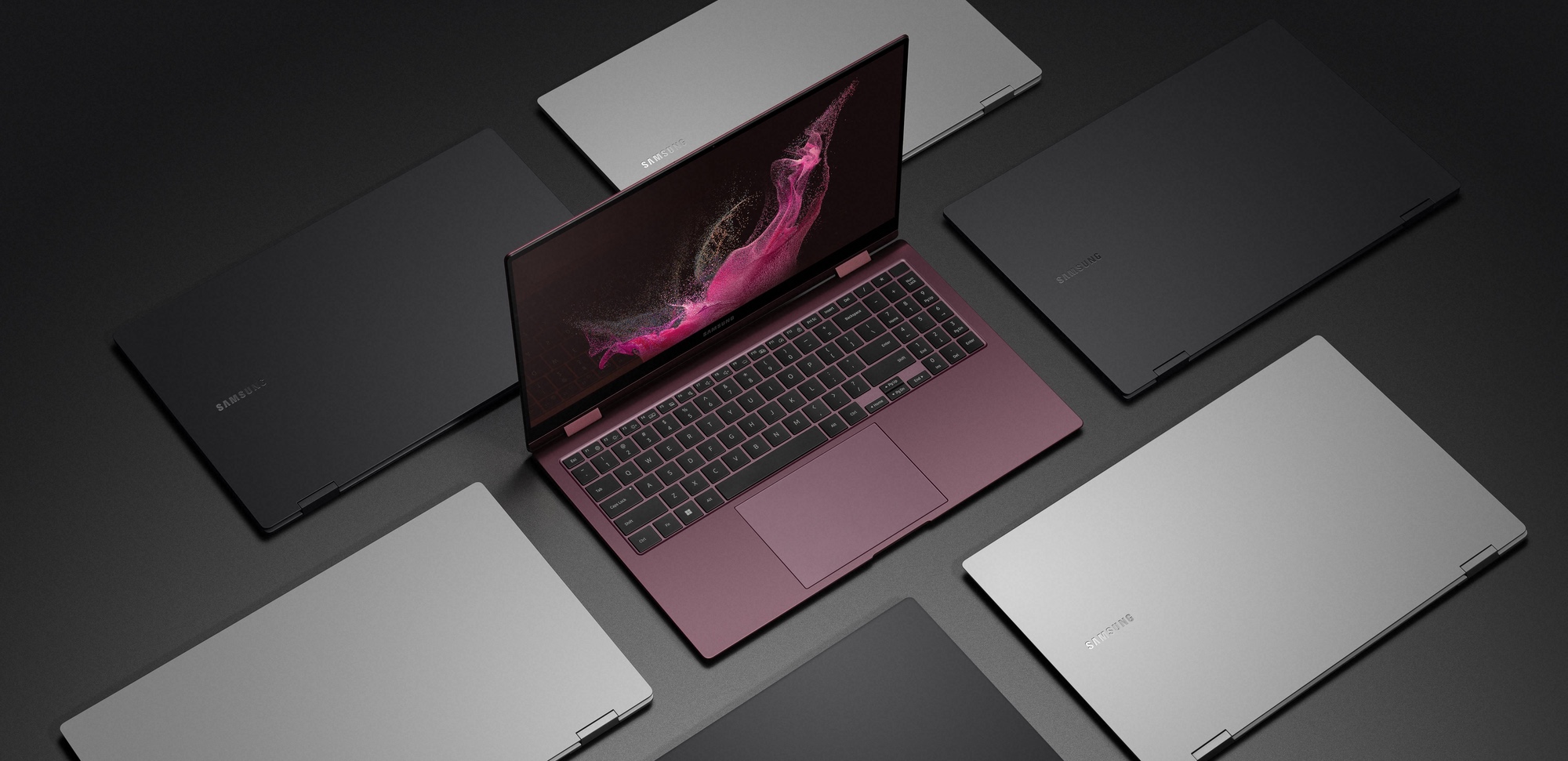 If you don't mind spoilers, 91Mobiles has posted what it claims are the Galaxy Book 2 Pro and Book 2 Pro 360 specs ahead of today's expected launch. There are renders, too, that depict the different color options Samsung is likely to serve up.
Expect two sizes for both new laptops — a 13.3- and 15.6-inch version. Intel Evo 12th Gen Core processors are listed as providing the power, and graphics are expected to come from Intel Iris X. (The Galaxy Book 2 Pro will have an Intel Arc graphics option.)
The new laptops should run on Windows 11, as you'd expect, with most of the other changes in line with an iterative update for Samsung laptops. We'll see how accurate this specs drop is in a little more than an hour.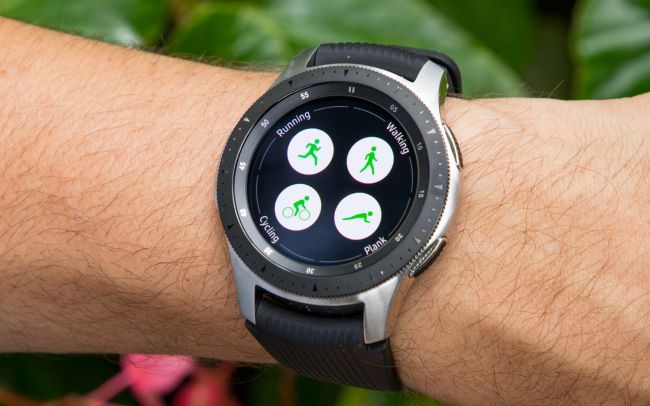 Look, we're almost certain that a Galaxy Watch announcement won't figure into Samsung's plans today. But that is a smartwatch silhouette on Samsung's invitation, so if you want to read up on what we're expecting for the Galaxy Watch 5 when that upcoming model does appear, be our guest.
Just be aware that Samsung is more likely to announce that in August or thereabouts, the same time it shows off its latest foldable phones.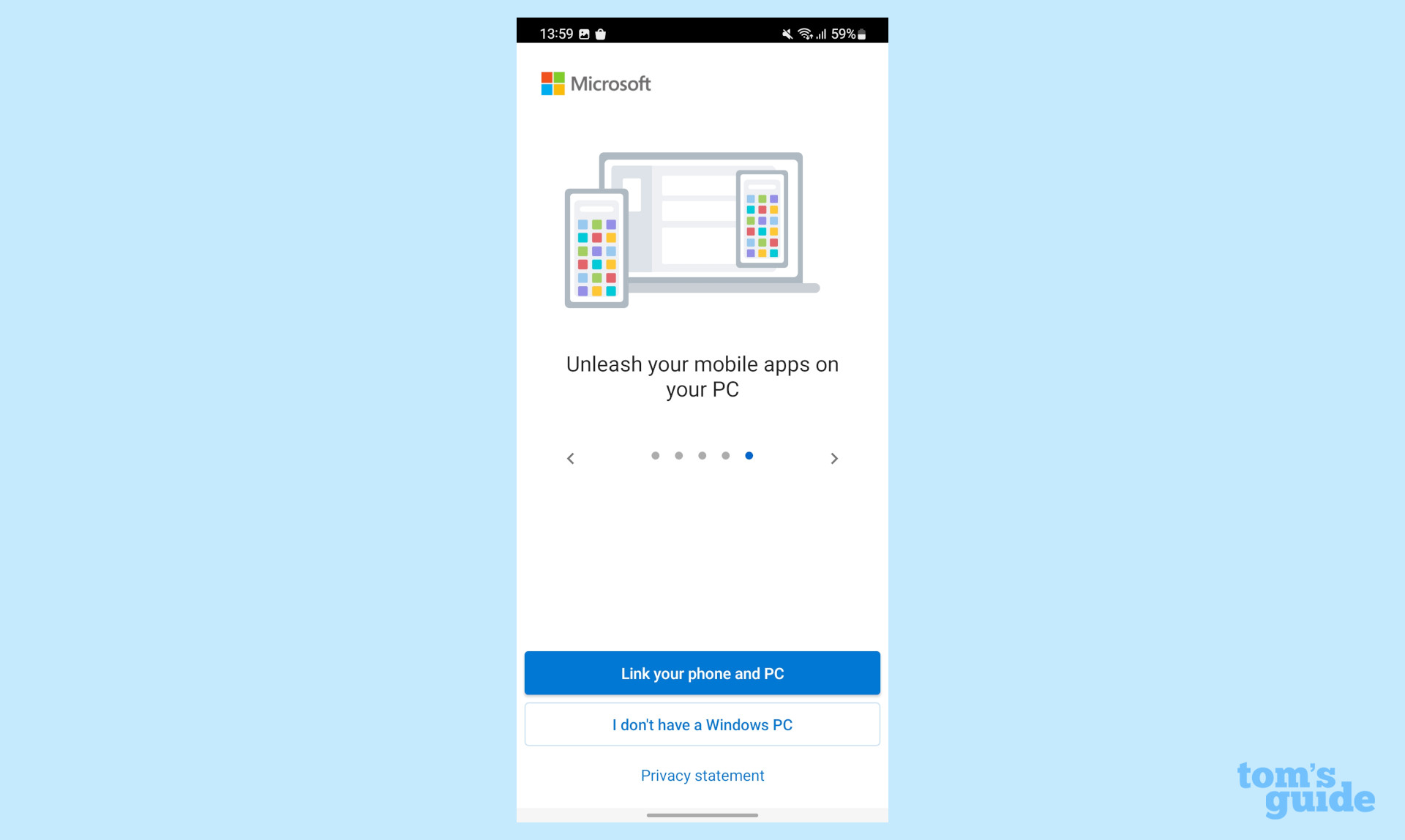 It's not the sexiest feature by any means, but Samsung's Link to Windows capability is certainly a welcome one. In its current form, the feature lets you link your phone within your Windows desktop so that you can answer messages, access files and perform other activities on a larger screen. (It's one of the Galaxy S22 features that we recommend you enable right away.)
Samsung is promising to make its tech work together more seamless in 2022, which we take to mean new features related to Link to Windows. We're hoping to hear more about these today, though Samsung's Hark-sang Kim gave us a little bit of a preview in the blog post announcing today's event.
"To provide more consistency in the way our device experiences look and feel for all users, we recently announced One UI Book 4," Kim wrote. "Now, your favorite Samsung apps like Samsung Gallery and Samsung Notes look clean and consistent, whether you're using them on your phone or your PC." Expect One UI Book 4 to get a profile during the upcoming keynote.
While we're waiting for Samsung to take the stage, here's a look at one of the products announced the last time all of us got together for a Samsung virtual product event — the Galaxy S22 Plus. One of the big features in that phone — and indeed, all of the S22 lineup — was the improved low-light photography and Night mode capabilities Samsung added.
How good are those features? You can see in our Galaxy S22 vs. iPhone 13 Pro photo comparison.
Let's get in some more early looks at what Samsung has in store, with a Galaxy Book 2 Pro 360 render from OnLeaks, who has a pretty good track record when it comes to rumor accuracy.
And here comes your very first look at which I assume will be unveiled as the #SamsungGalaxyBookPro2360 through gorgeous 5K renders!On behalf of @GizNext -> https://t.co/hWregxEZf7 pic.twitter.com/yXzQ6pBwIgFebruary 21, 2022
Something to keep an eye on during today's keynote — just what is Samsung going to charge for these new notebooks?
Some good news on that front: early rumors suggest that pricing won't be all that different from what Samsung set for last year's models. As a reminder, the Galaxy Book Pro cost $999 for the 13-inch model and $1,099 for the 15-inch version. The Galaxy Book Pro 360 cost $1,199 and $1,299 for its respective 13- and 15-inch models.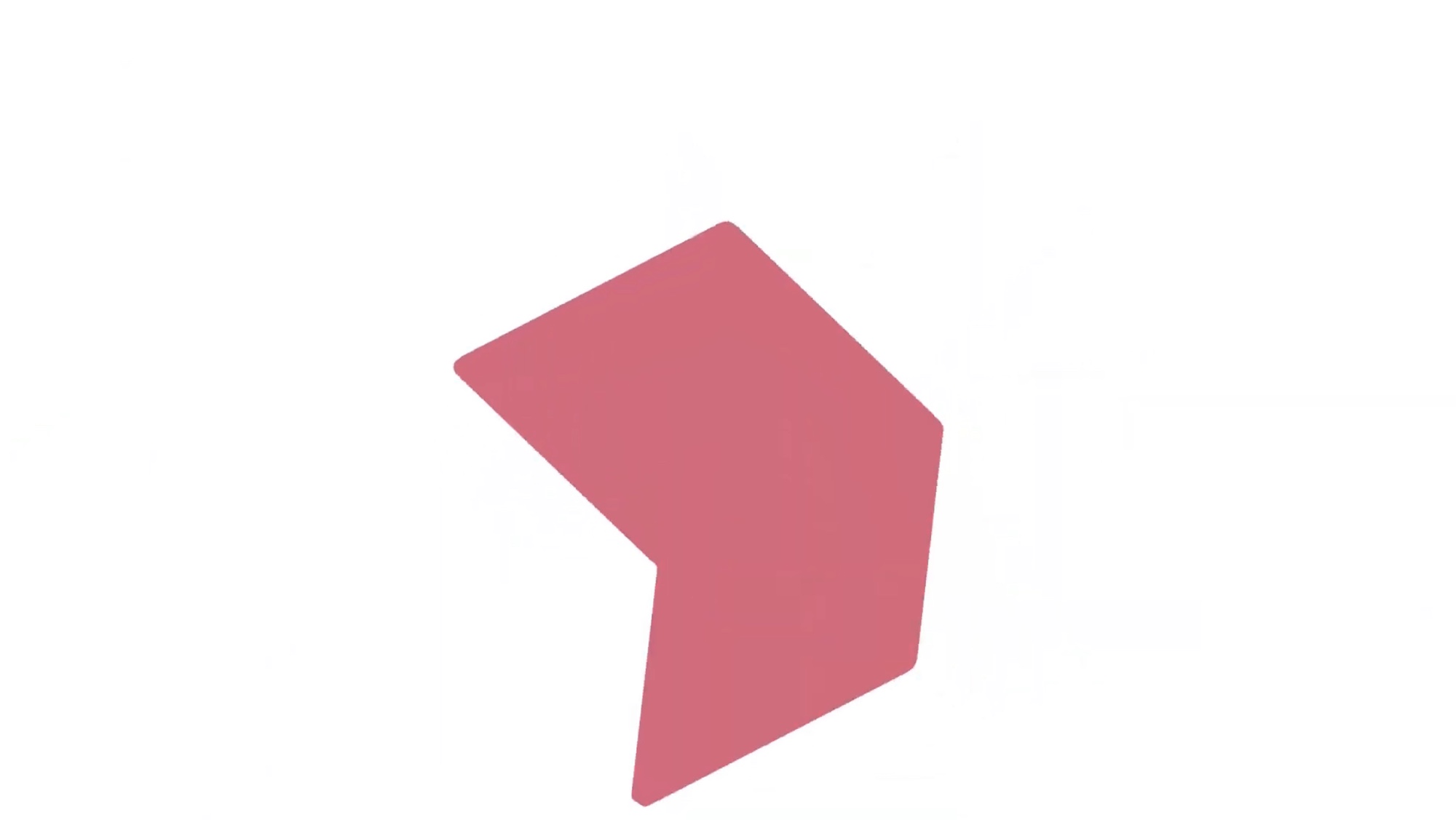 Samsung's live stream is now, in fact, live, which you can discover for yourself by clicking the embedded video above or by heading to Samsung's YouTube page. Right now, it's just showing the MWC Event invite on a continuous loop — you know, that image that highlights the Galaxy Book — but at least there are signs of life with less than 10 minutes to go before show time.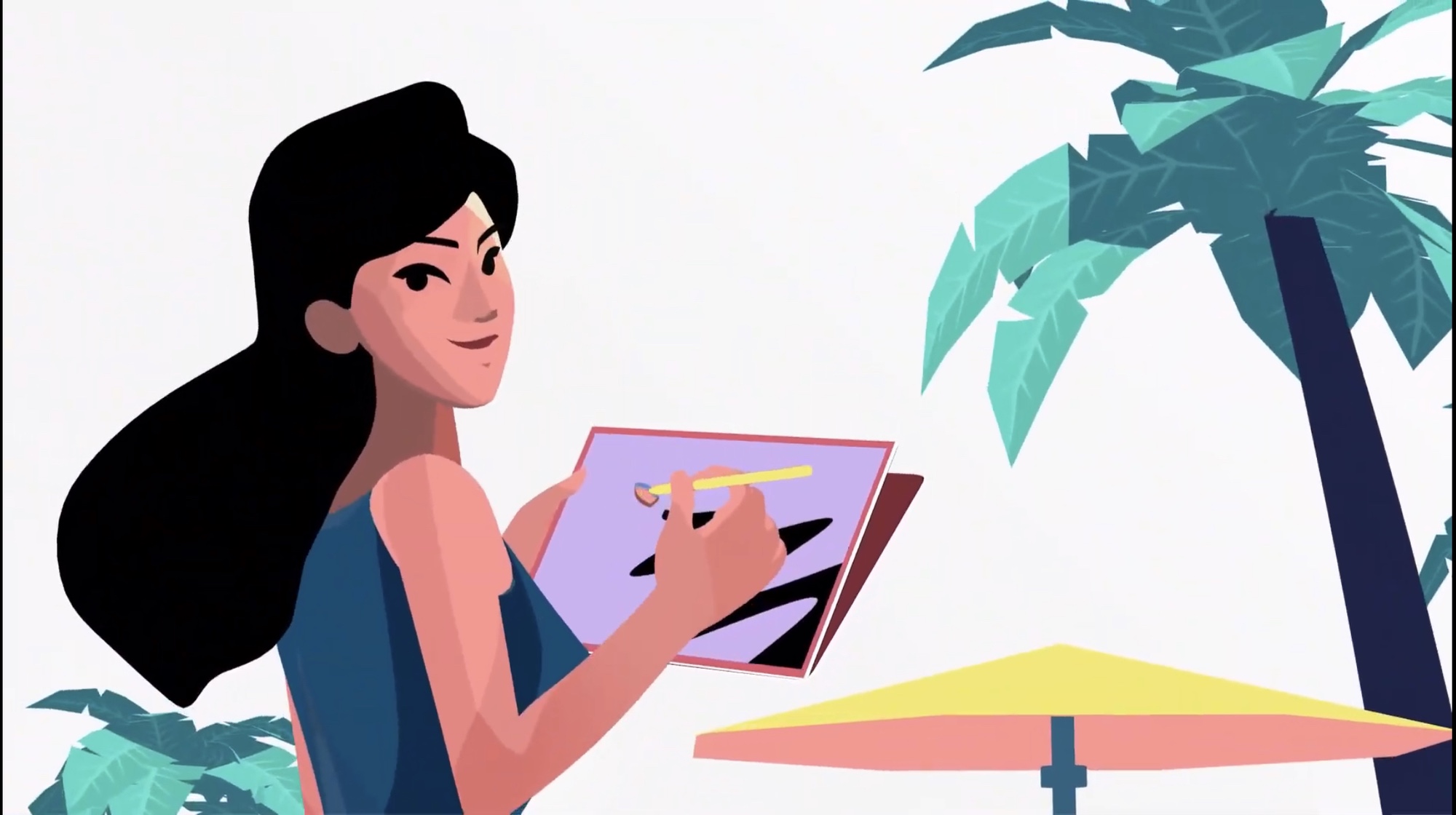 And we're underway... stand by for product news.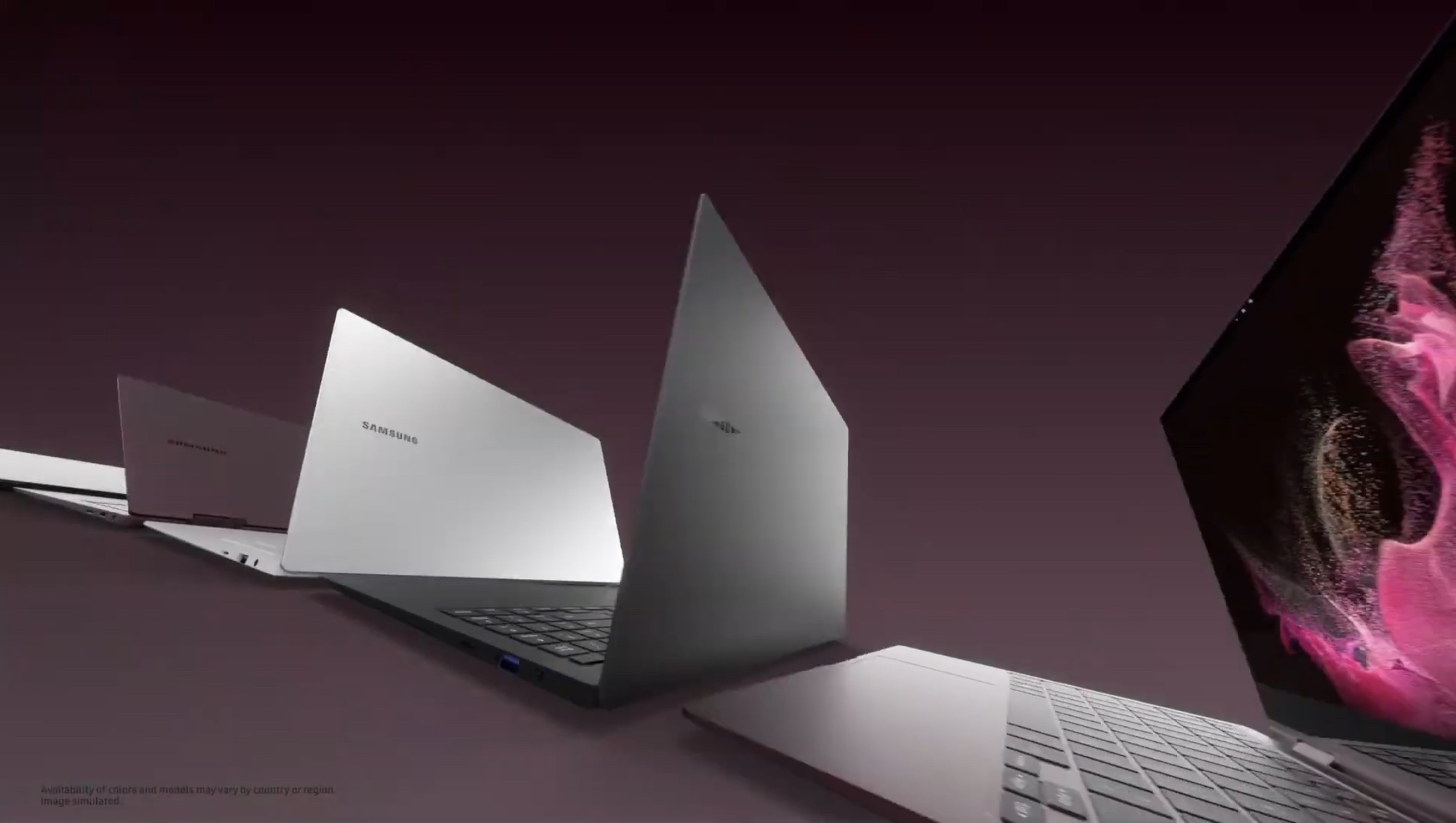 We start out with a recap of the Galaxy S22 and how it contributes to open experiences. And that's going to be expanded to the PCs with today's Galaxy Book 2 Pro series unveiling.
As expected, you're getting 13- and 15-inch models for both the Galaxy Book 2 Pro and Galaxy Book 2 Pro 360. (The latter is a 2-in-1 that can double as a tablet.) The Galaxy Book 2 Pro is 11.2mm thin and weighs in at 886 grams, so we're talking a thin-and-light model.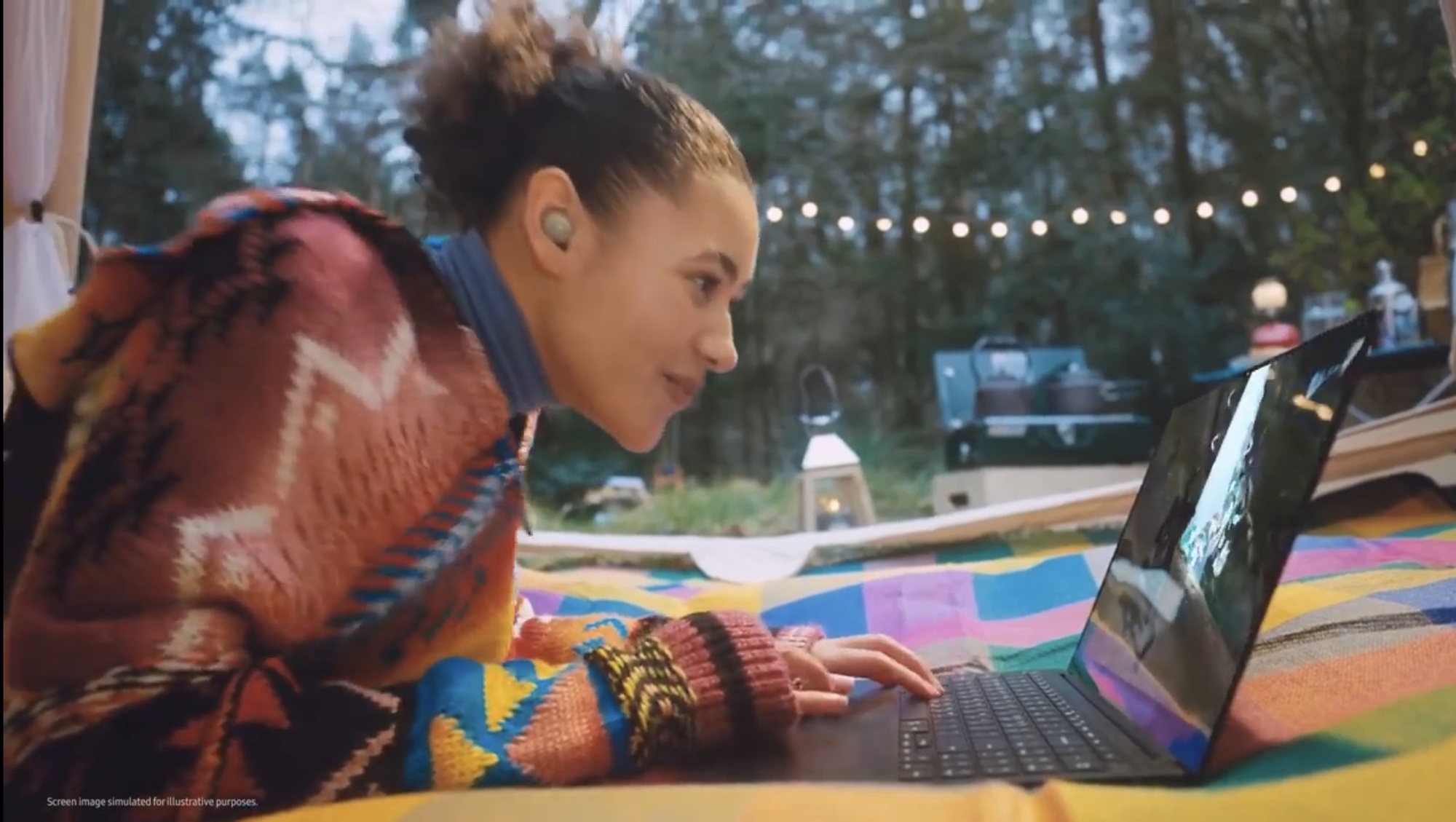 Samsung clearly took the criticism about its webcam to heart. Instead of a 720p camera, the new Galaxy Book Pro has a 1080p camera with full HD resolution. The camera has a wider area of view at 87 degrees, and auto framing keeps you in focus, even if you move around on a video call.
Battery life sounds pretty impressive. Samsung is promising up to 21 hours, and 65W charging means you can get 8 hours of battery life after 30 minutes of charging.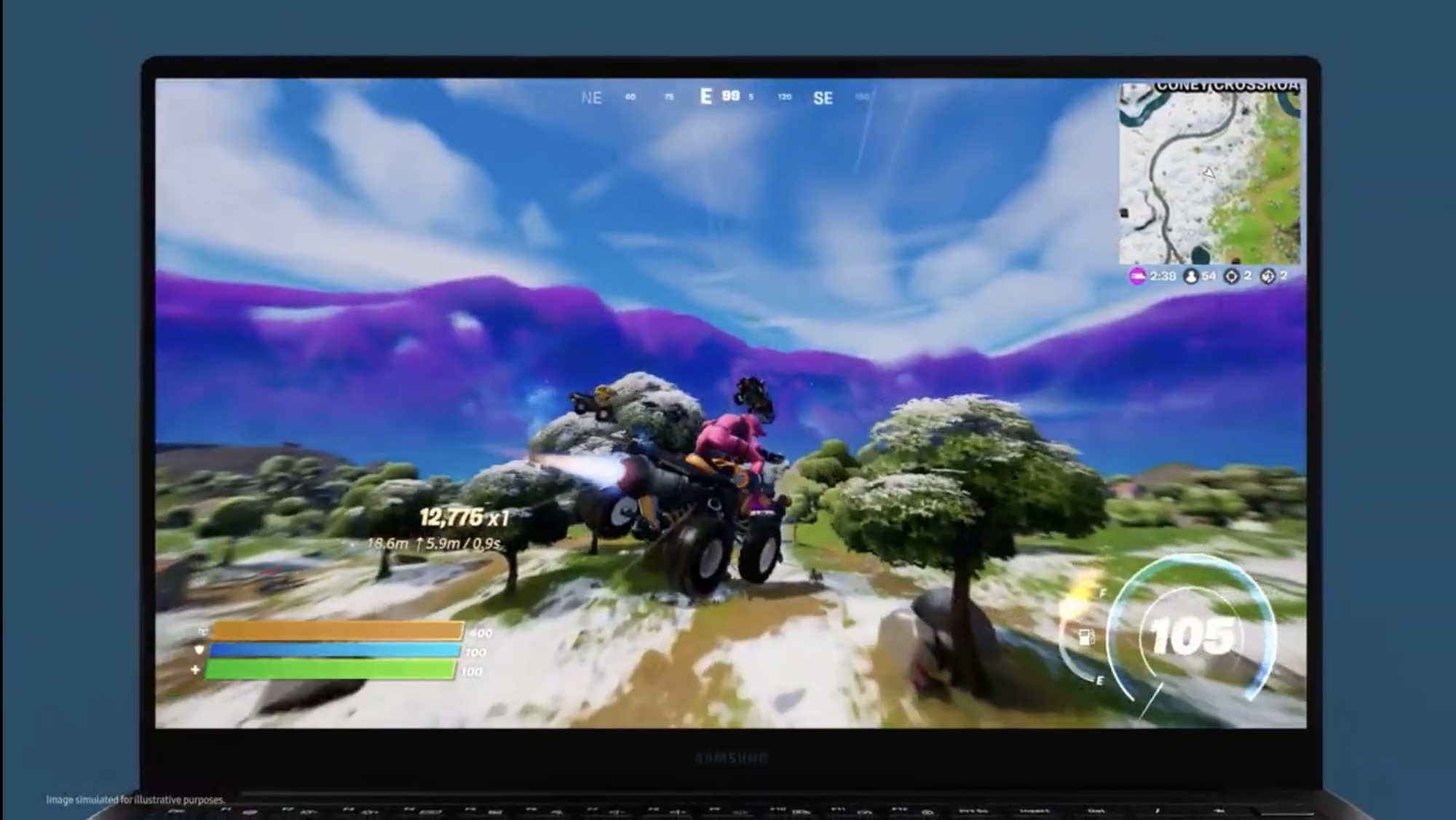 As expected, the latest Galaxy Book features Intel's latest Alder Lake CPUs. Intel's supplying the graphics, too. For most models. that means Intel Iris X graphics, but the 15-inch Galaxy Book 2 Pro model gets a graphical boost with Intel Arc graphics.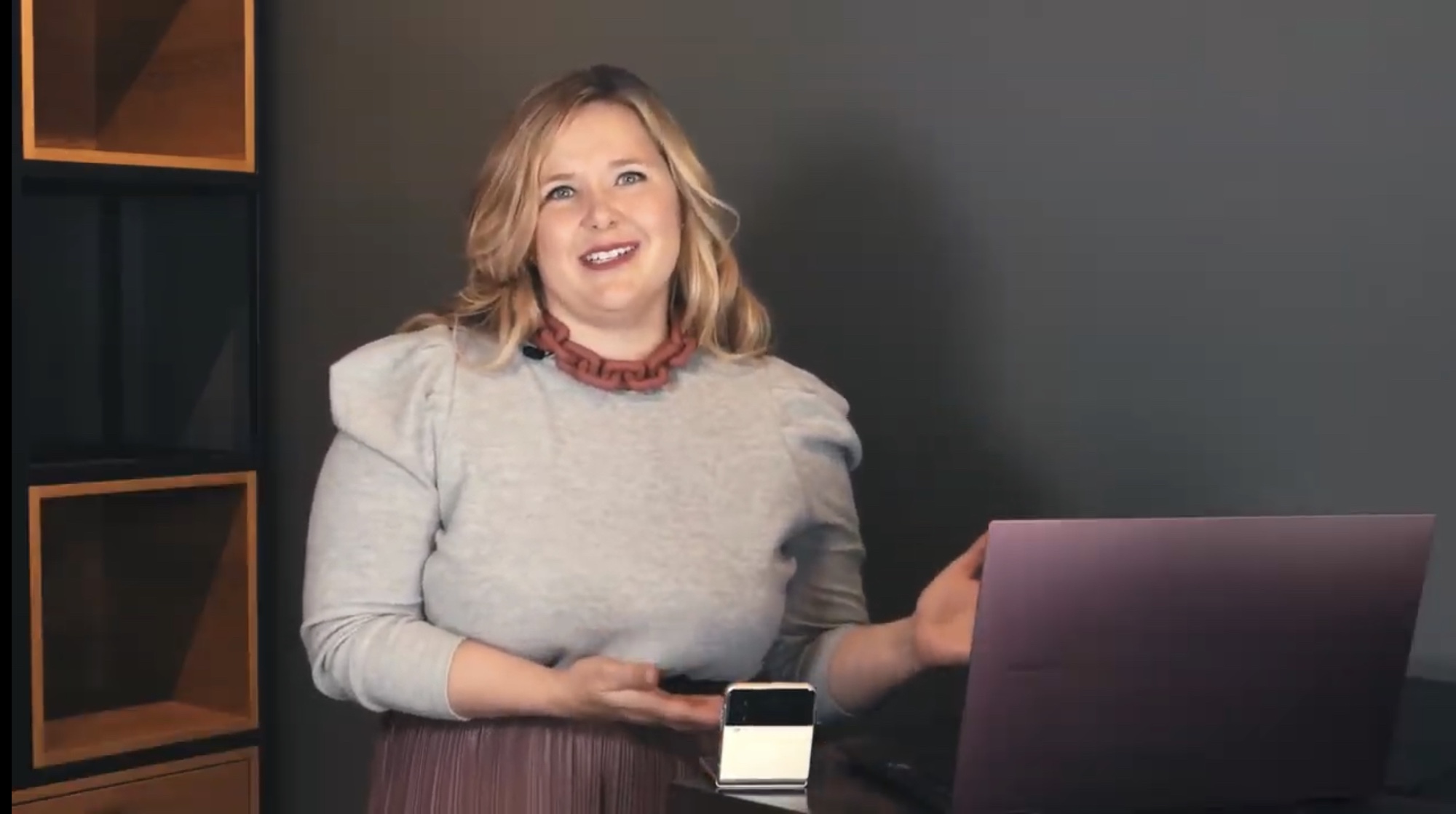 Samsung Multi-Control offers interoperability between the new laptops and the Galaxy Tab S8. SmartThings integration lets you find your Galaxy Book Pro 2. And Microsoft is updating its Your Phone app to let you see the last as you had open on your phone for easier switching.
On the security front, there's a Private Share feature for sharing files with timed links that expire, preventing people from seeing files beyond the allotted time. You can also revoke access through Private Share.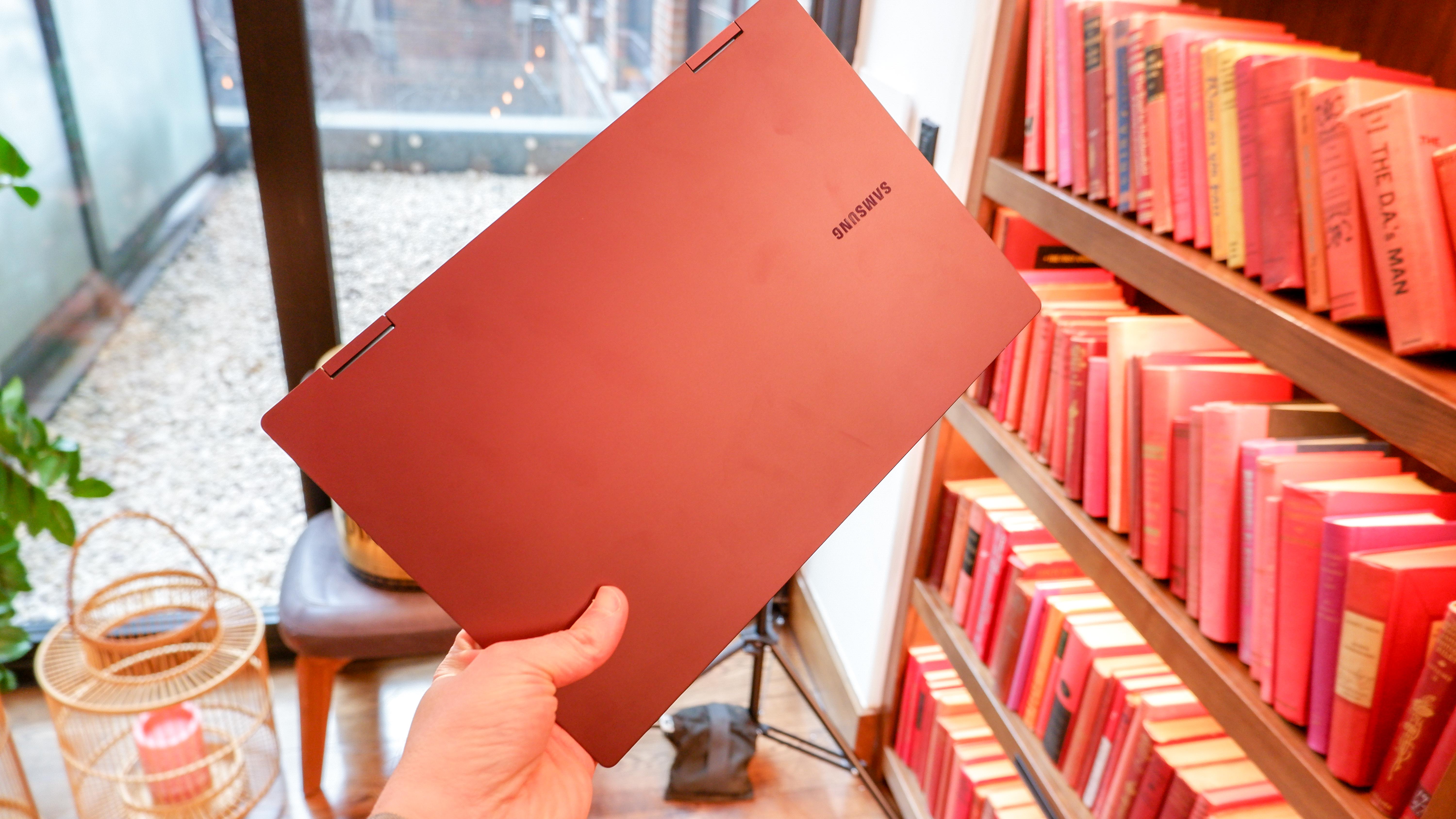 The Galaxy Book 2 Pro and Galaxy Book 2 Pro 360 will both be available in graphite and silver. The 2-in-1 also has a burgundy version, matching the color scheme on the new Galaxy S22 Ultra. I, personally, think burgundy looks pretty snazzy.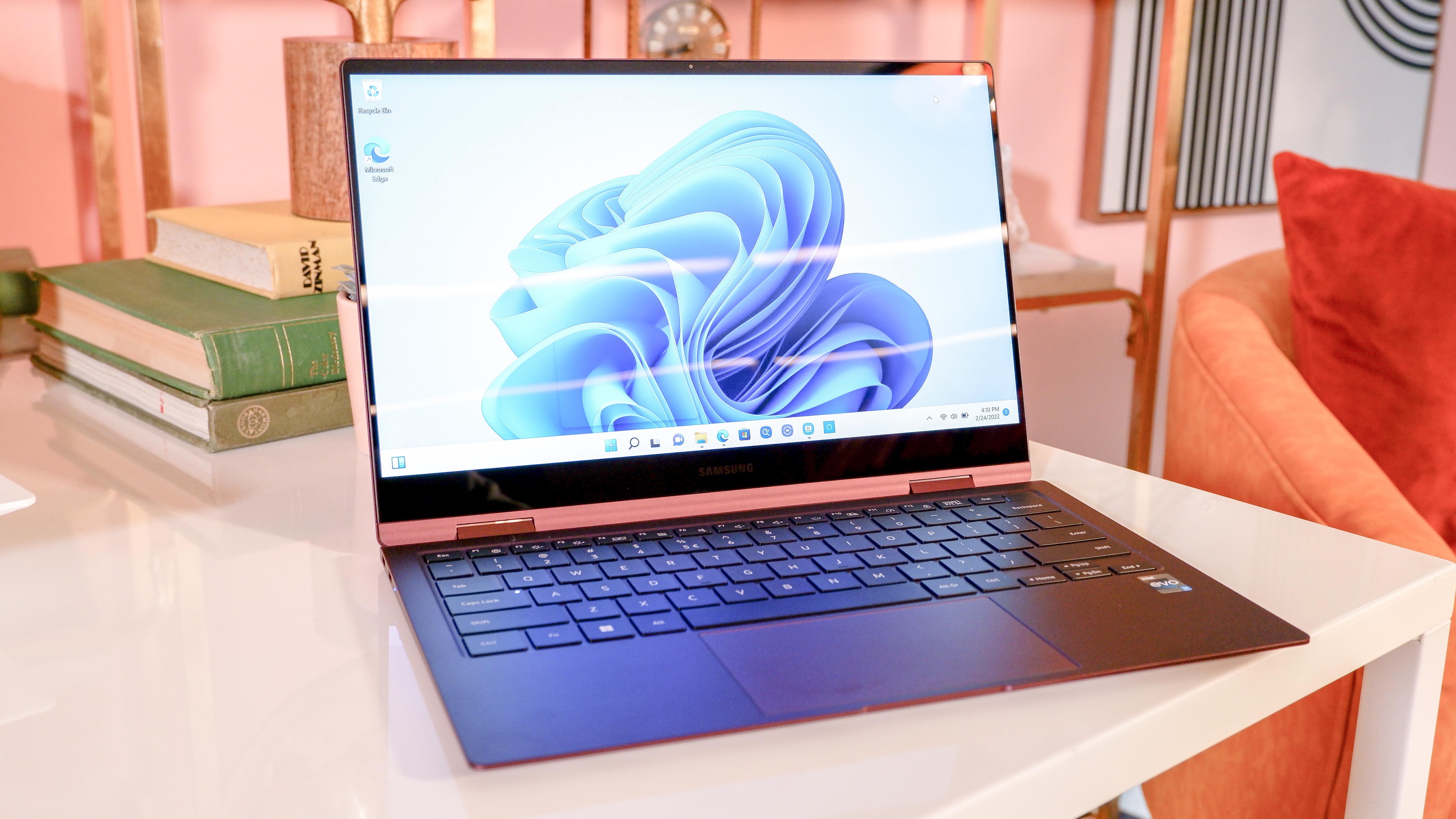 Instead of reading me transcribing everything Samsung's announcing — or at least an approximate summary thereof — why not read our hands-on with the Galaxy Book 2 Pro 360 to get our first impressions of the tablet?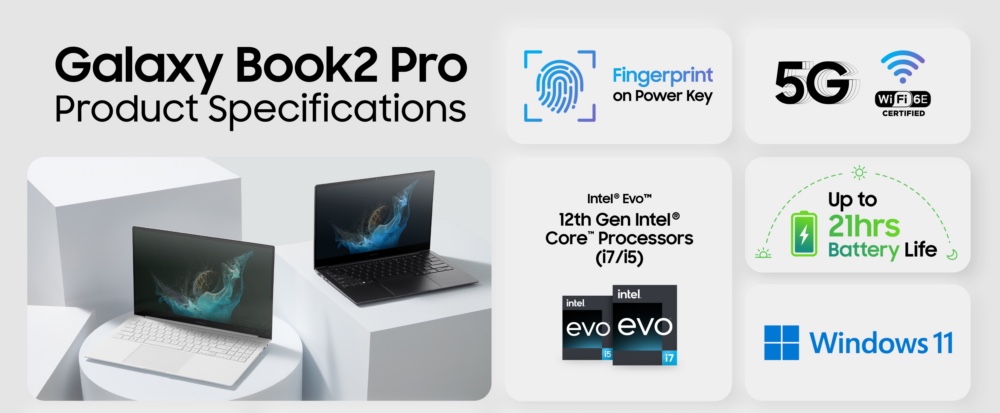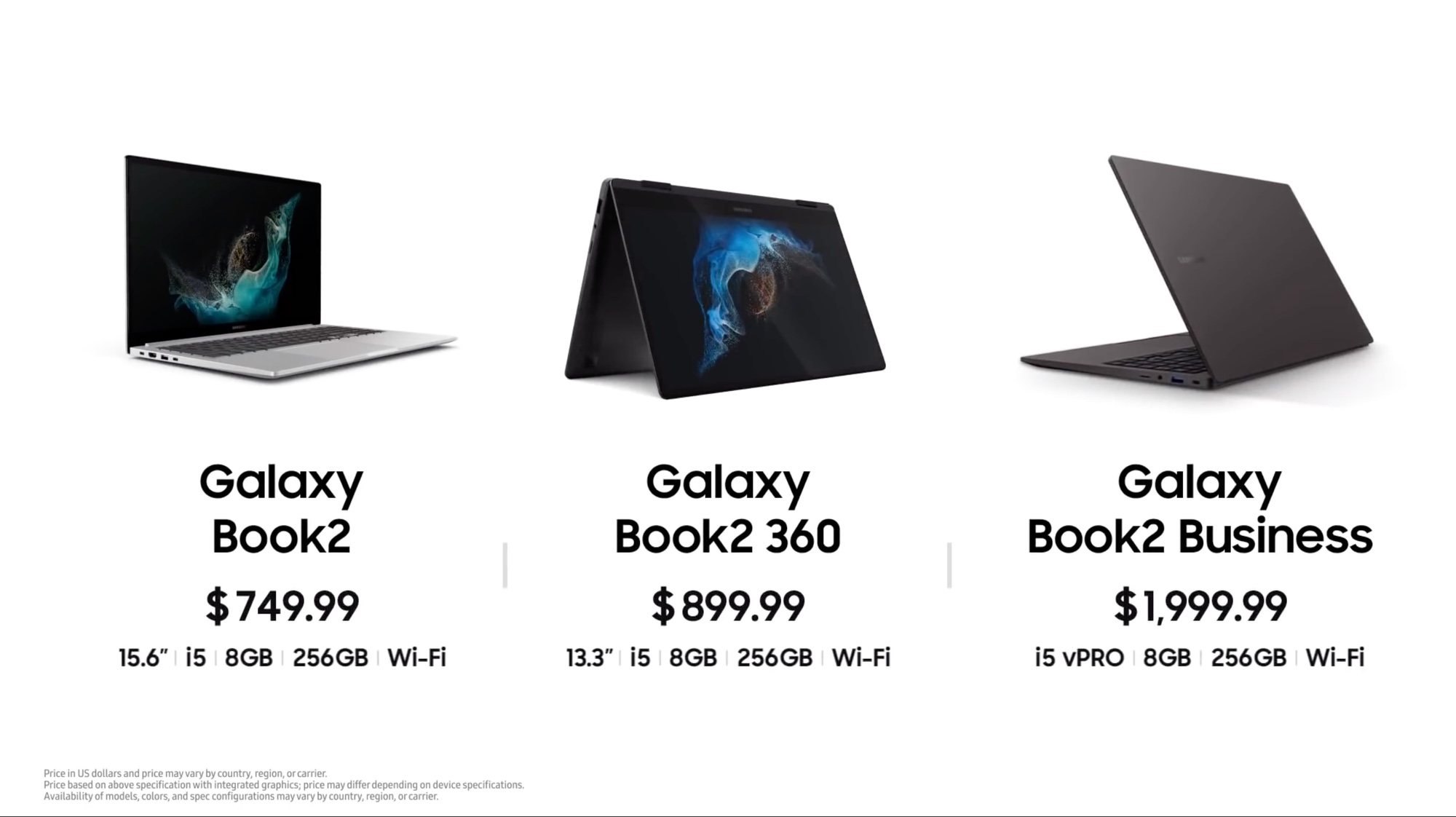 Samsung spent the bulk of its announcement focusing on the Pro models, but there are cheaper versions available, too. The Galaxy Book 2 starts at $799 while the Galaxy Book 2 360 costs $899. On the opposite end of the spectrum, there's a Galaxy Book 2 Business that costs $1,999 and targets enterprise customers.
Like the Pro models, these versions are coming in April
And that's about it from a very quick Samsung launch event. The Galaxy Book 2 Pro series sounds like an incremental step-up from last year's models, with improved processors and a better webcam carrying the day. Samsung also is touting the interoperability between its laptops and other devices, which admittedly is a selling point for people buying in to the Samsung ecosystem. (Continuity is one of the big advantages Apple claims with its hardware after all.)
MWC 2022 figures to have further announcements on new devices — TCL is showing off new foldable phones this week, too, as an example. So stay with Tom's Guide for the latest from Barcelona.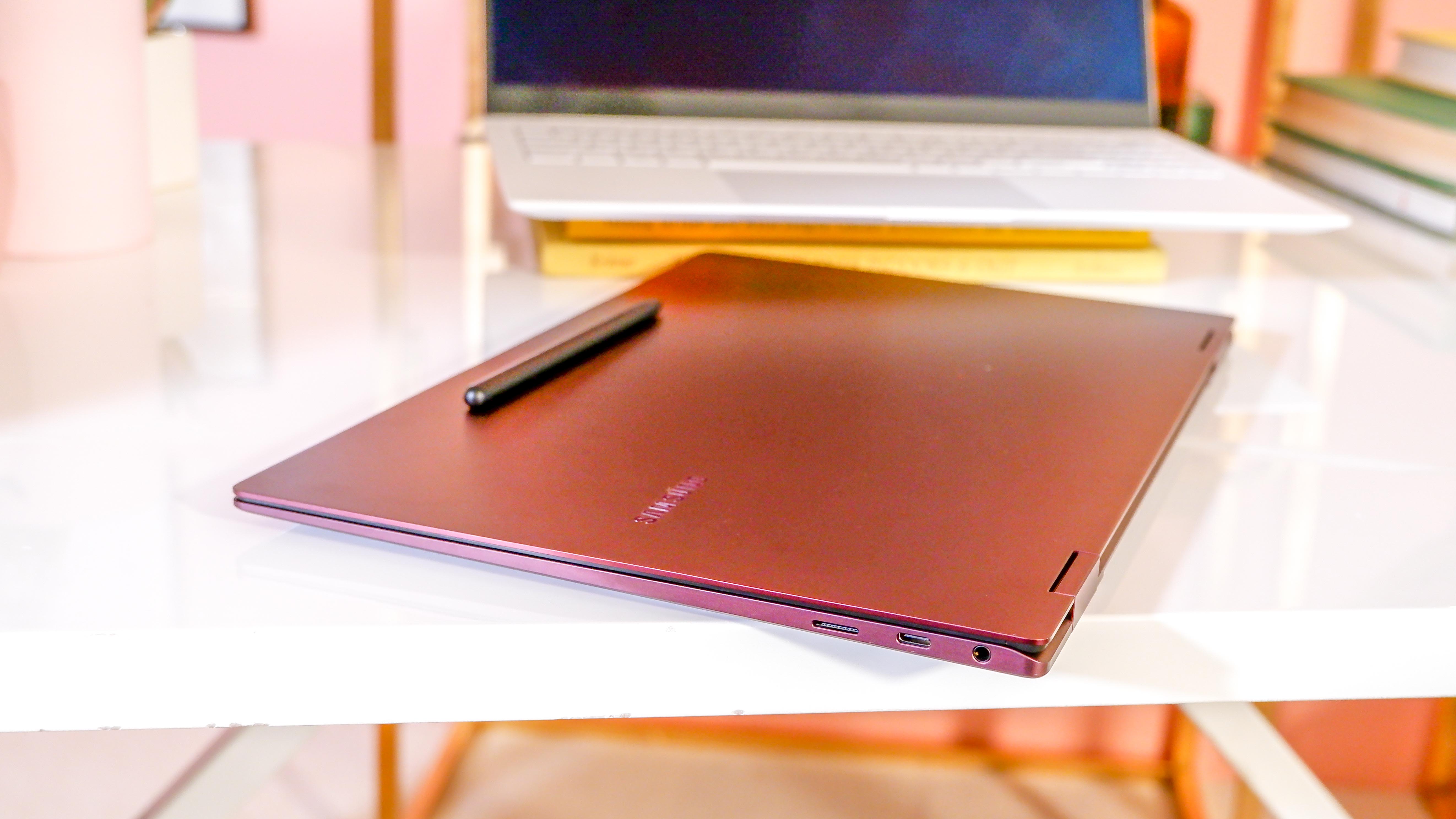 For more early impressions on what Samsung just announced, here's computing editor Alex Wawro on how this year's Galaxy Book 2 Pro 360 addresses a big problem he had with last year's model.
Get the Tom's Guide newsletter!
Instant access to breaking news, the hottest reviews, great deals and helpful tips.
Thank you for signing up to Tom's Guide. You will receive a verification email shortly.
There was a problem. Please refresh the page and try again.