An iPhone SE Plus has been rumored, but at this stage we don't think a phone like this is happening in 2022. It's much more likely that a 4.7-inch iPhone SE 3 will appear with 5G as a follow up to the iPhone SE 2020, with that launch currently tipped to happen in April.
As for the larger iPhone SE Plus, rumors point to Apple releasing that phone later on, with next year as the current target. The phone would feature a larger display and potentially a new design. Here's what we've heard so far about the iPhone SE Plus — and what we'd like to see.
iPhone SE Plus release date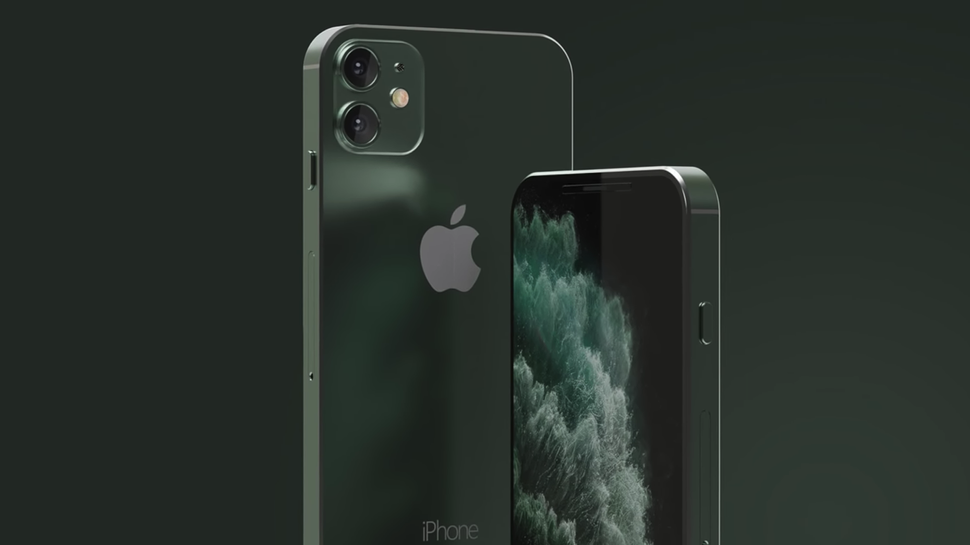 The next iPhone SE model Apple is likely to release is the iPhone SE 3. Confusingly, one rumor says Apple will call that phone the iPhone SE Plus 5G. Don't confuse that one with the larger iPhone SE Plus.
According to a report based on DisplaySearch analyst Ross Young's comments, the iPhone SE 3 is expected to keep its small 4.7-inch display in 2022 while adding 5G support. A larger iPhone SE with a 6.1-inch display, which could be called the iPhone SE Plus, wouldn't launch until 2023.
iPhone SE Plus price
There's not firm info on a possible iPhone SE Plus price, but according to leaker Apple RUMORs (LEAKs) on Twitter, Apple is working on three iPhone SE models for 2021 that will be priced under $500.
Whenever an iPhone SE Plus does arrive, we would expect Apple to charge about a $100 premium over the iPhone SE. So the iPhone SE Plus may have a price of $499 for 64GB of storage. Jumping up to 128GB would could likely cost $50 more.
The iPhone 11 currently costs $599, so an iPhone SE Plus or iPhone SE 3 could not go above that.
iPhone SE Plus size and design
Here's where it gets tricky. While some reports point to the iPhone SE Plus having a screen size of 5.5 inches, others say it could have a 6.1-inch panel. JP Morgan Chase believes that Apple will borrow the 6.1-inch design of the iPhone 11 for the iPhone SE 3.
Analyst Ross Young of DisplaySearch believes that Apple will opt for a 6.1-inch LCD screen on what he's calling the iPhone SE 3, but that model won't surface until 2023.
According to MacRumors, the iPhone SE Plus won't have Face ID but will instead feature a Touch ID sensor that's integrated into the power button on the right side of the phone. That would make a 6.1-inch iPhone SE Plus a lot more likely and closer to a full-screen design.
As for the screen itself, we expect an LCD panel as opposed to an OLED one, which would allow Apple to keep the price down. All four iPhone 13 models offer OLED screens, so an LCD iPhone SE Plus would make sense.
The most interesting rumor is that the iPhone SE Plus could have no ports at all. Apple is said to be working on a an iPhone that is portless, and Front Page Tech's Jon Prosser says that it many not be a flagship device.
A portless iPhone would allow Apple to ditch the Lightning port and experiment with new features, such as a dock connector — without taking too big a risk with something like the iPhone 13. But for now it's hard to say whether Apple would make this bold of a move with the iPhone SE Plus.
iPhone SE Plus specs
If Apple waits until 2023, the iPhone SE Plus could sport the latest Apple silicon or be one generation behind. So Apple could opt for the A16 Bionic inside the still unannounced iPhone 14 or the A15 chip in the iPhone 13.
Regardless, you should expect one of the fastest budget phones around. Apple may include the same storage options in the iPhone SE Plus as the smaller model, with 64GB, 128GB and 256GB capacities. But at that point a jump up to 128GB would make sense for a mid-range device.
iPhone SE Plus cameras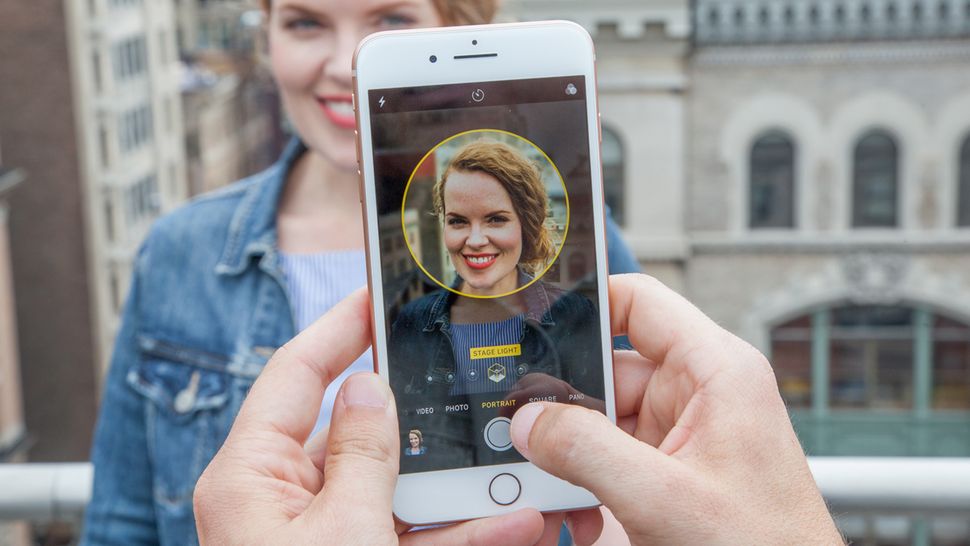 The iPhone SE makes due with a single rear 12MP camera and a 7MP selfie camera up front, but it leverages the computational photography features of the A13 Bionic chip so well that it's one of the best camera phones for the money. You get Portrait Mode, Smart HDR and extended dynamic range in 4K video.
The iPhone SE Plus could be even more versatile. JP Morgan Chase predicts that Apple will opt for the same camera setup as the iPhone 11. This would give the phone a main lens and ultrawide lens.
What I would also expect from an iPhone SE Plus is Night Mode. It's one of the biggest missing features from the current iPhone SE.
iPhone SE Plus battery life and charging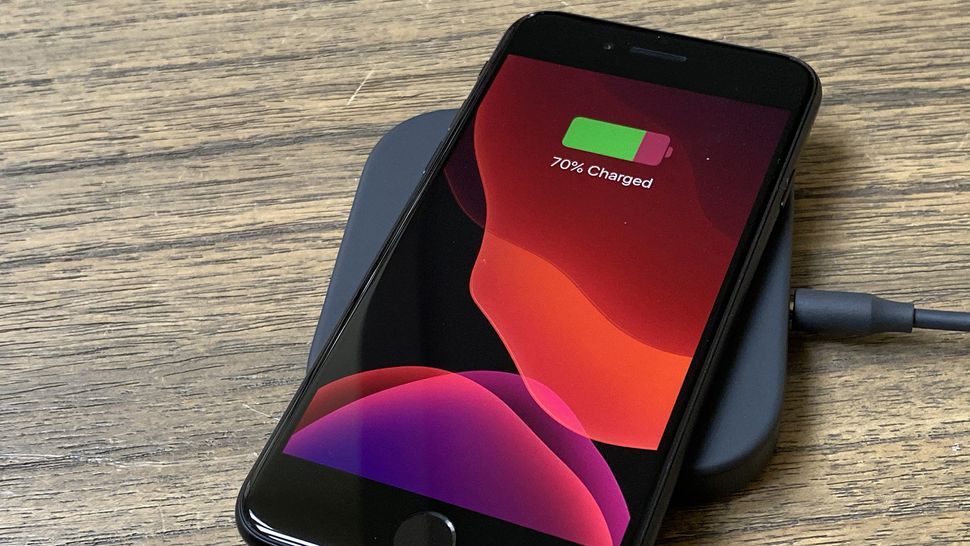 The iPhone SE's battery life did not impress in our testing, as its small 1,821 mAh battery lasted only 9 hours and 18 minutes on our web surfing test. This is well behind the 11-hour mark, which is what you need to make our best phone battery life list.
As for charging, I'm really hoping Apple ditches Lightning for USB-C by the time the iPhone SE Plus rolls around — but I wouldn't bet on it. More importantly, we would not expect a charger in the box, as Apple has started that trend with the iPhone 12.
Like the iPhone SE, the iPhone SE Plus would presumably support Qi wireless charging — so it should work with any of the best wireless chargers out there. We would not expect MagSafe support, but you never know.
iPhone SE Plus outlook
With questionable demand for premium flagship phones due to economic uncertainty, an iPhone SE Plus would give shoppers a viable big-screen phone with all the features they need at a reasonable price. As good as the regular iPhone SE is, there are some users who simply don't want to deal with a small 4.7-inch display. If Apple is indeed developing an iPhone SE Plus, it could be a killer value, but we may have to wait a year or more before it materializes.