Update: Unfortunately, this Prime Day promotion has now ended, but there are still plenty of unmissable savings to be had courtesy of Amazon's annual sales event. Be sure to check out our comprehensive roundup of the best Prime Day deals for a large selection of excellent offers on everything from OLED TVs to running shoes.
Prime Day will be here in a matter of hours. While there are many early Prime Day deals happening right now, one of my favorites nets you a free Amazon credit.
Through July 10 at 11:59 p.m. (PT), Prime members who purchase Amazon eGift cards valued at $50 or more will receive a free $5 Amazon promotional code. I know what you're thinking: That's a very small credit. Yes, but it's free money that Amazon is handing out. Additionally, nothing's stopping you from purchasing the eGift card for yourself and pocketing the $50 card and $5 credit. (You can then use both during Prime Day or whenever you want to make an Amazon purchase). Just note that your credit expires on August 25, 2023.
The deal is very easy to activate. Simply visit the Amazon Gift Cards page, purchase at least $50 worth of Amazon eGift cards, and you'll get a $5 promo code via e-mail.
Be aware that you must be a Prime member to get this deal. Furthermore, the promotion works only once per account. In other words, if you buy $100 worth of eGift cards, you won't get $10 worth of credit.
In previous Prime Days, Amazon has been more generous with its credits. This Prime Day, however, it's been a little harder to score any type of freebies from the e-comm giant. As a reminder, if you're not already an Amazon Prime subscriber, you can try a free trial today; it's the only way to access a number of Amazon deals, including this one. Plus, you'll get access to other perks like fast shipping, discounts at Whole Foods, and free Prime Video streaming on eligible movies/shows. For more ways to save, make sure to check out this week's best Amazon promo codes.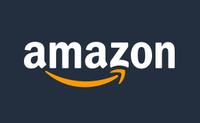 Amazon eGift card: buy $50 card, get free $5 credit @ Amazon
Free credit! Prime members who purchase $50 (or more) in Amazon eGift cards (in one order) will get a free $5 Amazon credit. This deal is valid through July 10 at 11:59 p.m. (PT) or while supplies last. It's a minor promo credit, but it's essentially free money you can get from Amazon.