If you're looking to add something special to your videos, you'll need to know how to download After Effects. This well-regarded Adobe software allows you to add professional-looking special effects to your videos, making it the first program many pros look to when they need to jazz things up a little.
After Effects' video editing tools are considered a standard in the video industry. Whether for broadcasting or film, or simply for online use, its special effects suite takes any idea you have and makes it move. You can use it to create cinematic movie titles, intros, and transitions on your Mac or PC — and if you also use Adobe Premiere to edit your videos, After Effects is the perfect complement.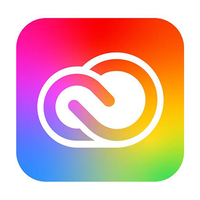 Adobe After Effects CC for Windows and Mac is part of Adobe's Creative Cloud, which includes more than 20 desktop apps ranging from design tools such as Adobe Photoshop and Adobe Illustrator to photo-editing programs such as Adobe Lightroom and web software such as Dreamweaver.
Adobe After Effects is one of the key apps on the video side, together with Adobe Premiere Pro, Premiere Rush, Animate, Adobe Audition and more.
A subscription to After Effects enables you to share all your creative assets including Motion Graphics templates and Adobe Stock videos across your desktop and mobile devices. After Effects also links well with other Creative Cloud apps, so you can easily import from Photoshop, Illustrator and others.
Here's where you can download Adobe After Effects CC for Windows and Mac, along with what you can do with the motion effects software once you've installed it.
How to download After Effects CC
You'll need to start by heading to the Adobe After Effects page on the Creative Cloud website, then choosing what kind of subscription you want.
Adobe offers a free 7-day trial of After Effects for Windows and Mac, so if you're not sure whether it's right for you, this is a great option to start with.
Download After Effects CC for Windows and macOS: Adobe
After the 7-day free trial ends, you'll have to pay for After Effects CC.
There are multiple subscription options in Creative Cloud. If you think you'll use lots of Adobe apps, you can subscribe to the entire Creative Cloud suite for $69.72 a month on the yearly plan, rising to $104.59 a month if you don't want to commit to the full 12 months and just want to pay month-by-month.
If you want to buy After Effects on its own, this will cost $27.62 a month on a yearly plan or $41.43 for individual months.
The free trial of Adobe After Effects CC is only available on your desktop, though Adobe does offer a collection of free mobile apps for both iOS and Android.
Note that Adobe After Effects does not currently run natively on Apple's new MacBook Air M1 and MacBook Pro M1. However the app will still open and run via the pre-installed Rosetta 2 technology, and you're unlikely to see any difference in use.
Whether you choose the free trial or one of the subscription options, the next step is to download the app itself.
When you download Adobe After Effects, the Creative Cloud desktop app will download and install at the same time.
Once After Effects is installed on your PC or Mac, you'll need to launch the Creative Cloud app. From there, you log in to your Adobe account. You'll also be able to use Creative Cloud to retrieve the latest version of Adobe After Effects in future, by clicking the Download/Install/Update button.
What you can do with Adobe After Effects
Adobe After Effects gives you a huge amount of creative freedom when it comes to your special effects.
For instance, you can animate titles, credits and lower thirds, either by using presets or from scratch. In fact, you can animate almost any aspect of your video, using either keyframes or expressions to set things in motion. You can even play around with VR tools, add moving objects and make selective colour adjustments — the only limit will be your imagination.
New tools recently added to the app including the AI-powered Roto Brush 2, which makes rotoscoping easy, intuitive and accurate, and the almost magical Content-Aware Fill. The latter lets you remove unwanted items from a video without the need to mask or cut frame by frame.
It may take a while for you to learn how each tool works with Adobe After Effects, but the time you spend mastering it will definitely be worth it.