Visible already offers one of the best cheap cell phone plans, with unlimited data starting at $30 per month. But a new promotion lets you chop that rate in half for the next year.
New customers who bring their current phone and port their existing number to Visible's service will be able to take $15 off their monthly rate for the next 12 months. In addition to bringing your own phone, you also have to signup with the promo code "15OFF12" at checkout.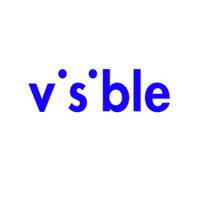 Unlimited data plan: save $15/month for 1 year @ Visible
You can knock $15 off the cost of either the $30 Visible plan or the $45 Visible Plus plan when you bring your phone over to the Verizon-owned wireless service. You'll also need to enter promo code "15OFF12" at check-out. Both the Visible and Visible Plus plans feature unlimited data, though Plus has the more extensive perks like international calling/texting and faster 5G access.
Visible's offer extends to both its $30 Visible plan and $45 Visible Plus plan. The latter option includes perks such as international calling and texting, access to Verizon's super-fast 5G Ultra Wideband network and 50GB of data each month before your speeds can be slowed down. With the $30 plan, your speeds can be slowed at any time if the network is congested and your 5G coverage is limited to Verizon's more extensive, if slower, nationwide network.
As you might have guessed, Visible customers get their service from Verizon's mobile network. (Verizon owns Visible, as a matter of fact.) That's good news as Verizon's LTE coverage is far reaching, and its 5G network is growing, with C-Band 5G coverage now reaching 160 million people.
When I've tested Visible's service in the past, I've found it comparable to my usual coverage from Verizon, if slightly slower on certain occasions. The biggest adjustment you'll have to make with Visible is with customer service, which is only available online. Still, we rank Visible among the best phone carriers thanks to its low-cost service. And with this promotion, the cost is even lower, at least for the next year.
If you are contemplating a switch to Visible, you may not want to wait. Visible says this particular offer cutting the price on its wireless plans will only be available for a short time.
For other ways to save money at Visible, check out our round-up of the best Visible deals.