Aussie Broadband, the Australian-owned NBN provider that boasts some of the highest-rated customer service in the country, is offering a AU$10 monthly saving on its high-speed NBN plans. The offer is for the first 12 months and available by using the code 'dontlag10' at checkout.
The plans included in the deal include NBN 100, NBN 250 and NBN 1000. Note that while the majority of NBN connection types should be able to support NBN 100 speeds, only those with fibre-to-the-premises (FTTP) and hybrid fibre coaxial (HFC) connections can take advantage of Superfast (NBN 250) and Ultrafast (NBN 1000) speeds.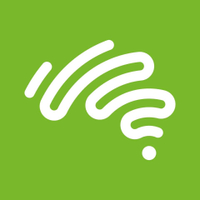 The promo code in question isn't advertised on Aussie Broadband's website, but is one we stumbled upon when performing our usual sleuthing for the best NBN deals. We reached out to Aussie Broadband to confirm the code is active and to find out when it expires. The telco told us it is indeed a legitimate promo code but it expires at 11.59pm AEDT on Friday, March 31, 2023.
Aussie Broadband is one the top-rated telcos in Australia and, while it doesn't advertise the maximum typical evening speeds on any of its NBN plans — most are just 1Mbps or 2Mbps below — it does claim to have some of the fastest typical evening speeds on the NBN 1000 plan at 600Mbps.
The company is also a good option for those who do a lot of online gaming, with specific NBN plans for gaming available that make use of optimised network routing to various servers around the world.
It should be said that even with the discount, Aussie Broadband doesn't offer the cheapest NBN plans on the market, but for reliability and support for any technical queries you may have, they're tough to beat.