Seeking out the best internet plans for gaming in Australia is becoming more and more important – and equally difficult. Whether you're a PC gamer or you're invested in either the PlayStation or Xbox ecosystem and you so much as dabble in online play, the demand for a fast and stable NBN (or other broadband) connection is paramount.
Factors that can influence your overall online gaming experience include:
Ultimately, the internet plan you have, where you live in Australia (and in relation to your local exchange) and the internet service provider (ISP) you're with can all affect your online gaming experience. We therefore recommend that you shop around to find a plan and provider that best fits your needs. Fortunately, the majority of ISPs offer no lock-in contracts, so you're relatively free to chop and change providers as you see fit.
In theory, if you have the NBN equipment already installed at your address, the process of switching NBN providers should be relatively easy and can usually be processed in less than a day.
We've conducted a deep dive into the current state of NBN plans in relation to gaming, using data published by the Australian Competition and Consumer Commission (ACCC), along with community feedback and other performance metrics (explained below), to come up with these recommendations.
Best NBN plans for gaming: our picks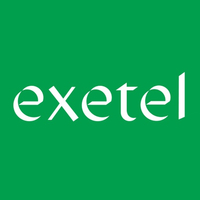 Exetel | NBN 100 | Unlimited data | No lock-in contract | AU$68.99p/m (for 6 months, then AU$84.99p/m)
While some elite gamers may scoff at the idea of 'only' having an NBN 100 plan (which has a top speed of 100Mbps), the truth is that this speed tier is more than fast enough for most online gamers — it's relatively affordable and the only thing you're really sacrificing over faster tiers is download speed, meaning it may take a little longer for games and patches to download.
Exetel has climbed its way up to become our overall recommendation for the best gaming NBN plan. Having found itself sitting behind both Superloop and Aussie Broadband (based on previous ACCC results) Exetel's service has undergone some improvements.
Based on the most recent ACCC data, published in June 2023, Exetel recorded the quickest ping speed of 8.9ms. By comparison, Superloop's speed increased from 9.4ms in the April 2023 report, to 10.5ms.
Exetel is also another ISP to offer Speed Boost days, which allow you to boost your download speed to the next tier for 24 hours. On the NBN 100 plan, this means you can boost to the NBN 250, on which Exetel advertises 225Mbps speeds during the busier evening hours. Handy if you have large game files you need to download.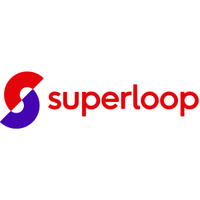 Superloop | NBN 100 | Unlimited data | No lock-in contract | AU$69/m (for 6 months, then AU$85/m)
Superloop's NBN 100 plan technically only claims to offer an average of 95Mbps speeds during the busier evening hours, but based on positive feedback from the Aussie gaming community and previous strong ACCC results, it's a definite contender for being a favourite ISP of online gamers in Australia.
The previous ACCC results in question relate to latency, and in the report published in April 2023, Superloop was found to have the lowest average latency of any Australian NBN provider at 8.8 milliseconds during the busy evening hours. Superloop has said it's able to achieve lower latency because its entire fibre network is connected to all 121 Points of Interconnect (POI) around Australia, meaning there are no extra stops in the transmission of data.
However, as mentioned above, Superloop's ping speeds have increased recently. While still realistically quick, lower latency figures can be found elsewhere.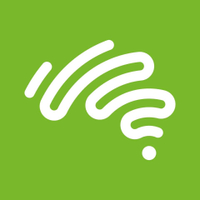 Aussie Broadband | NBN 100 | Unlimited data | No lock-in contract | AU$99p/m
Aussie Broadband is another highly recommended NBN provider by Aussie gamers, and it makes strong claims about how well its network routing is optimised for gaming. This includes establishing "international transit links into major gaming regions such as the USA and South East Asia." Essentially, Aussie Broadband will endeavour to find the quickest route between you and popular gaming servers.
Aussie Broadband's NBN 100 plan advertises 98Mbps download speeds during the busy evening hours and 16Mbps upload speeds (it's one of the few providers offering an NBN 100/40 plan for those who want even faster uploads).
Aussie Broadband also provides you with information about ping times, putting their money where their mouth is when it comes to performance transparency. You also get unlimited downloads, so you can rest assured that 130GB Call of Duty download won't put you over your cap.
Lastly, Aussie Broadband offers extremely fast average download speeds from Steam, which for PC gamers will ensure you get your games and patches as quickly as possible.
Are there any other providers favoured by gamers?
Aussie Broadband is the only NBN provider in Australia that offers dedicated gaming plans, following MyRepublic's exit from Australia, and Optus getting rid of its Gamer Plan (which was only announced in 2021).
But some NBN providers do still have gamers in mind, by offering specific tools that can theoretically help improve your online gaming experience.
Telstra, for example, offers a couple of options that claim to improve your internet connection when it comes to gaming.
The first is a free Internet Optimiser service that it says can help to reduce lag by letting you prioritise traffic to your gaming devices, and selecting which servers in which countries you can connect to.
The second is a dedicated Game Optimiser service that costs AU$10p/m. Signing up for Game Optimiser will switch on the DumaOS network management software that's built into your Telstra router, which provides a range of features designed to prioritise and optimise online gaming traffic.
For example, you're presented with server presets for a selection of popular online games and you can view ping speeds of various servers, both locally and overseas, to determine which is going to be best for you. It's a service that hardcore gamers could find useful, but if you just play online casually, the free Internet Optimiser service may suffice.
Fair warning too: if you already have a Netgear or Netduma gaming router with DumaOS, then you'll be able to access the same features without having to pay a subscription fee to Telstra.
Best NBN plan for gamers who want more speed
If you're a serious online gamer who wants to be able to download new games and patches more quickly, then it's definitely worth considering stepping up from our NBN 100 recommendations to a 250Mbps NBN 250 plan.
Since we first published this article in April 2023, a couple more providers have improved their typical evening speed on this tier, and now advertise the full 250Mbps download speeds. Previously it was just Telstra and Southern Phone that quoted it, but Aussie Broadband and Origin have since joined the group, and Superloop also now advertises 240Mbps speeds.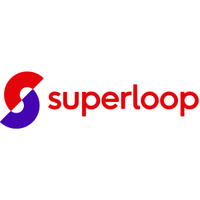 Superloop | NBN 250 | Unlimited downloads | No lock-in contract | AU$85p/m (for 6 months, then AU$99p/m)
Superloop features in our best NBN 250 plans for gamers too. Again, this is thanks to latency data published by the ACCC, and the still-damn-fast claimed download speeds of 240Mbps during the evening hours.
As mentioned earlier, you get five free Speed Boost days each month, which temporarily boosts your speed up to the NBN 1000 speed tier. Any unused days rollover into a Boost Bank, up to a maximum of 30 days.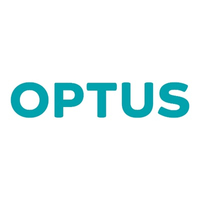 Optus | NBN 250 | Unlimited data | No lock-in contract | AU$89p/m (for 6 months, then AU$119/m)
Optus doesn't yet advertise the maximum 250Mbps speeds on its NBN 250 plan, but the 240Mbps it does offer isn't far behind. Optus usually scores well in the ACCC tests, and it was also found to have achieved a good average download rate compared to other providers in Steam's performance report.
The main downside to an Optus NBN plan is that there is a compulsory fee for the modem if you cancel your service within 36 months. If you remain connected for 36 months or longer, the modem is free. Optus is one of the only providers to implement this charge – we're not sure why – but otherwise, this is an attractive service.
Best gaming NBN plan if money is no object
If you take your gaming super seriously and you're prepared to pay top dollar for the fastest possible NBN connection, then only an NBN 1000 (aka Gigabit or 'Ultrafast') plan will do. While no NBN provider currently advertises the maximum 1Gbps download speeds this tier can theoretically deliver, many do offer in excess of 500Mbps, even during the busier evening hours.
A faster download speed doesn't necessarily mean decreased latency, but an Ultrafast plan can certainly help to supercharge your game downloads and should ensure that there's less interference to games from other household internet users.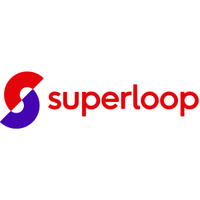 Superloop | NBN 1000 | Unlimited downloads | No lock-in contract | AU$99p/m (for 6 months, then AU$109p/m)
Superloop once again has to be our pick with this great price on the NBN 1000 speed tier, which is just AU$10 more each month than its NBN 250 plan.
Superloop now advertises 600Mbps during the evening on this tier (an improvement on the 500Mbps advertised speeds that were in place when this article was first published). Any unused days rollover into a Boost Bank, up to a maximum of 30 days.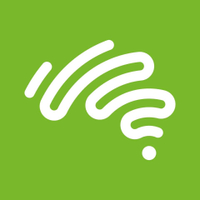 Aussie Broadband | NBN 1000 | Unlimited data | No lock-in contract | AU$149p/m
Aussie Broadband offers the third most expensive NBN 1000 plan in Australia, with the second-fastest download speeds during the evening at a claimed 600Mbps. As we mentioned above, Aussie Broadband makes strong claims about its network being optimised for gaming which, coupled with positive community feedback, makes this NBN 1000 plan one we're able to recommend.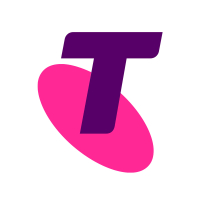 Telstra | NBN 1000 | Unlimited downloads | No lock-in contract | AU$180p/m
If money really is no object and you want the absolute fastest consumer NBN connection available right now in Australia, then you have to sign with Telstra. Telstra's NBN 1000 plan will set you back AU$2,160 over the course of 12 months, making it a far more expensive option compared to other ISPs at this speed. The average monthly cost of an NBN 1000 plan is AU$145.40, and the average 12 month cost is AU$1,652.54, making Telstra's plan some AU$500 more expensive.
But for that somewhat hefty outlay, you're promised 700Mbps typical evening speeds, which blitzes every other NBN provider's Ultrafast plan. (We'd note that there are some providers that have yet to disclose their typical evening speed figures as they don't yet have the data to formulate an average, although we doubt any of these will be able to beat Telstra's numbers.)
Best NBN alternatives for gaming
If your premises can't be connected to the NBN via fixed-line connection — or you only have access to a fibre-to-the-node (FTTN) connection that limits your download speeds to an absolute maximum of 100Mbps and is susceptible to increased latency — you do still have options to get yourself online.
These include 5G home internet and NBN alternatives such as Opticomm and GigaComm.
5G home internet for gaming
5G home internet plans use, you guessed it, 5G mobile signals. 5G has the potential to offer crazy fast internet speeds up to 1,000Mbps. Currently, however, the fastest claimed typical evening speed of a 5G home internet plan is that of Telstra, with a figure of 378Mbps. Lightning fast speeds can only be achieved by people who live in areas with exceptional 5G coverage, however. And, just because your area has 5G phone coverage doesn't mean it will have home-internet coverage too
But, while this can be great for game downloads, as we know, latency is a key figure when it comes to real time online play.
Because of the inherent wireless nature of the technology involved, 5G home internet will have a higher latency than a fixed-line NBN connection. Factors that can affect your network performance include interference of the signal from the transmission tower to your home, the distance between the tower and your home, and general strength of network coverage.
A good proportion of 5G home internet plans also come with either capped speed limits – usually 50Mbps and 100Mbps – and occasionally capped data limits, which make them a bad choice for gamers, who are some of the biggest downloaders thanks to the large size of games and game updates.
It's with these factors in mind that we feel a 5G home internet plan probably isn't the best option for those who take their gaming seriously. If you're a more casual gamer who only plays online occasionally, however, then it's an option you could certainly investigate and trial. To help guide you, we've picked out the following 5G home internet plan from Optus as our top recommendation.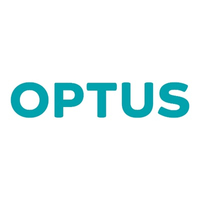 Optus | Entertainer Superfast plan | Uncapped speeds | Unlimited data | One month free | AU$79p/m (for 6 months, then AU$99p/m)
We've selected Optus because it's one of just two 5G home internet providers to offer a plan with uncapped limits on both speed and data. The telco does admit that 5G home broadband isn't the best option if you're a serious gamer, but if you only play online casually, then it could be a perfect fit. This Optus plan also comes with a Netflix Standard subscription (valued at AU$16.99p/m) included.
Optus 5G home internet plans use the Nokia FastMile 5G modem, and you can get it for free if you stay connected for 36 months. If you cancel your plan before the 36 month period is up, you'll need to pay AU$16 for each remaining month.
The main downside to an Optus 5G home internet plan lies in the company's network coverage. Optus does provide a 5G coverage map which can give you some indication as to whether 5G home internet is available in your area.
However, we've tried it ourselves and have found a couple of discrepancies. Firstly, it says the home address of this writer doesn't have any 5G coverage (both mobile and home), but I do actually achieve good 5G signal (and download speeds) on my phone connected to the Optus network at home.
We then tried another home address about five minutes down the road from our home. This time the coverage map said "5G Internet may be here. To use it, you'll need an Optus 5G modem." But when we tried to sign up to a home 5G plan using this address, we were told it wasn't available in our area.
The Tom's Guide office in central Sydney, meanwhile, was able to sign up for a 5G home internet plan without issue. We haven't been able to find any recent information regarding Optus' overall 5G network coverage, other than it was claimed 1.2 million homes in Australia could sign up to service as of November 2021.
Yomojo is the only other provider to offer a completely uncapped 5G home internet plan, possibly because it uses the Optus 5G network. However, a Yomojo plan is more expensive than Optus', and moreover it also asks you to pay AU$820 upfront for the same Nokia 5G modem. The maximum cost of the modem with Optus is AU$576.
Private telcos
If you currently game online on an NBN connection but find you suffer from lag or drop outs, then you may want to find out if you can access the fibre network of a private telecommunications provider such as GigaComm.
GigaComm claims low latency of 2-4 milliseconds on its fibre network, making it a genuinely viable NBN alternative for gamers if true. GigaComm says it's able to achieve these low speeds because it uses its own infrastructure, which employs a combination of fibre optic and fixed-wireless solutions. Whether you're in a home or an apartment building, GigaComm will either install a wireless antenna on the roof (for homes), or use existing copper cabling and implement G.Fast technology (in apartment buildings) which allows it to deliver up to 1,000Mbps speeds. In both cases, you will physically connect in the usual way of plugging a router into a wall outlet.
The only caveat with GigaComm lies with its accessibility. Currently, GigaComm is limited to certain areas in Sydney and Melbourne, and it's most likely to be found in new-build developments (both houses and apartment blocks).
We've picked out two GigaComm plans — one for apartments and one for houses — both of which offer the fastest gigabit speeds. We've also selected the 24 month contract option, as this makes the install cost completely free. You can select either a 12 month contract or a month to month contract, but this will see the install cost increase up to a maximum of AU$1,500.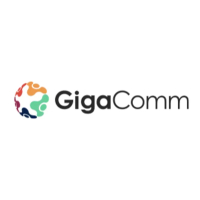 GigaComm | FFW Gigabit | Unlimited data | 24 month contract | AU$199p/m
This GigaComm plan for houses advertises 1,000Mbps download speeds and 50Mbps upload speeds, complete with a AU$0 install. GigaComm says you can double the upload speed of the plan for an extra AU$20p/m.
You can choose a lower speed plan if you wish, and pay less each month (the minimum speed offered is 300Mbps) but if you're going to get GigaComm, we feel you should get the fastest speed to make the most benefit.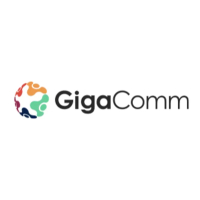 GigaComm | FTTx Gigabit | Unlimited data | 24 month contract | AU$169p/m
GigaComm's plans for apartment buildings are slightly different. The minimum speed you can get is 200Mbps for AU$79p/m, but once again we've selected the gigabit plan.
As is the case with the plans for houses, you won't have to pay a single cent for installation if you select the 24 month contract.
You can check to see if GigaComm services are available in your area and/or building on the company's website. You will need to select a plan first and then you will be presented with a box that you can type your address into, to see if GigaComm is in your area.
If it is available, the company aims to have you connected within two weeks. If services aren't available but there are plans to roll-out in your suburb, then you can get connected, but it will just take a bit longer. If GigaComm isn't available and there are currently no plans for a roll-out, the company says you can register your interest and you'll be told as soon as services are available.
Choosing an internet plan for gaming: what to look for
Choosing the best internet plan for gaming in your household is no walk in the park. A huge range of variables can affect the performance of your connection, and just because your friends or family may have a good experience with a certain ISP, doesn't necessarily mean you're going to as well.
Accessibility: We chose the NBN 100 speed tier for our best recommended plans at the start of this guide for a variety of reasons. Firstly, they are the fastest and most accessible plans available to all gamers with a fixed-line NBN connection in Australia. That's because NBN 100 plans are compatible with all connection types – although admittedly, connection technology still does make a difference and ACCC reports consistently show that, in most cases, there's a measurable difference in performance between a fibre-to-the-node (FTTN) and an FTTP connection on an NBN 100 plan. FTTN connections are rarely able to achieve that very top 100Mbps speed, for example.
Speed: And speaking of that speed, we also feel that 100Mbps downloads should be adequate for the majority of gamers. Sure, you won't be able to download a large game in the blink of an eye, but waiting 2 or 3 hours for a download to complete is something we think most people are perfectly happy to do…
Price: …especially when you factor in the cost of NBN plans. NBN 100 plans are, on average, AU$300 cheaper than NBN 250 plans and AU$550 cheaper than NBN 1000 plans over a 12 month period. For us then, this combination of speed, value and accessibility makes it our choice for the overall best NBN plan for gaming for most people.
Gaming internet FAQ
As we touched upon in the introduction to this guide, other factors that can affect your online gaming experience include, ping, download speed, connection type and data caps. But exactly what role do these play?