The weather is certainly getting a bit cold to head out on one of the best electric bikes, but the deals are heating up, as you can score some great Black Friday deals on a few of our favorite electric bikes.
During the holiday season, you're going to see a lot of Black Friday electric bike deals from Amazon, Best Buy, and other retailers. However, many of these bikes won't be worth your time. At Tom's Guide, we've reviewed more than 50 electric bikes, and the deals I've collected together on this page are all e-bikes we've tested at Tom's Guide. For example, if you're looking for an electric bike with great range, the NIU BQi-C3 Pro is now $1,299 @ Best Buy, a savings of $800 off its regular price.
Read on for the best Black Friday electric bike deals and, of course, we'll keep this page regularly updated for any price changes or new deals we see.
Black Friday electric bike deals — The top 10 deals
Early Black Friday electric bike deals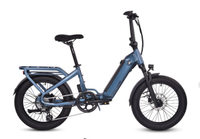 RIde1Up Portola: was $995 now $895 @ Ride1Up
This folding ebike is great for those who want to get around, but don't have much storage space — and don't want to spend a lot on an electric bike. Among the things we praised about it in our Ride1Up Portola review was that it had a good motor, great endurance, and was able to fit riders of all sizes.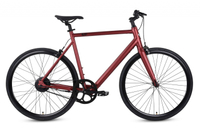 Ride1UP Roadster V2: was $1,095 now $895 @ Ride1Up
The Roadster V2 is a fantastic bike for city commuting. First, it doesn't look like an e-bike, and at 33 pounds, is light and sleek. In our Ride1Up Roadster V2 review, we found its 350W motor to have plenty of zip, though its single-speed made it a little tough to get started on hills. Even so, this is a great budget option.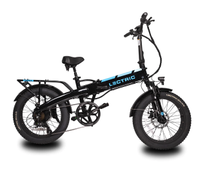 Lectric XP3: $999 with $300 in free accessories @ Lectric Bikes
The Lectric XP3 is the newest version of our favorite budget folding bike. While it's not the lightest at 64 pounds, it is compact, has a range of up to 65 miles, hydraulic disc brakes, better gearing, and a rear hub motor that delivers 500 Watts of power.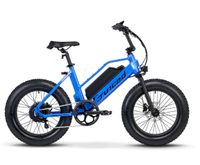 Juiced Ripracer: was $1,499 now $1,199 @ Juiced Bikes
Looking for a BMX-style ebike for some offroad fun? We had a blast tearing up dirt roads for our Juiced Ripracer review, and found its small size made it really maneuverable when offroading. It only has a single gear, but it has a powerful motor, knobby 20 x 4-inch tires, and a max range of up to 55 miles.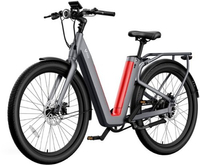 NIU BQi-C3 Pro: was $2,199 now $1,299 @ Best Buy
The best electric bike for going long distances is currently marked down by $900! In our NIU BQi-C3 Pro review, we were impressed by its 90-mile range, which held up in testing, as well as the bike's comfort and performance. While heavy, its step-through design made it easy for riders of all sizes.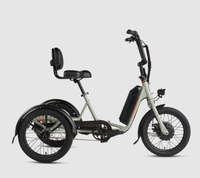 Rad Power RadTrike: was $2,499 now $1,299 @ Rad Power
If you're looking for something a little more stable than a bike, the Rad Power RadTrike could be the answer. It has a 750W motor, can deliver up to 55 miles of range, and can carry up to 415 pounds — and it has a spacious rear rack area to tote all sorts of items. This Black Friday deal cuts its price in half!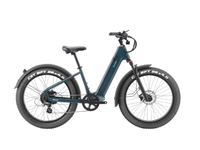 Velotric Nomad 1: was $1,799 now $1,399 @ Velotric
The Nomad 1 is a great all-weather commuter, with included front and rear fenders, beefy 4-inch tires, and a powerful 48V, 750W (1200 w peak), max torque 75Nm hub motor. Rain, sleet, snow or ice should be no problem. In our Velotric Nomad 1 review, about our only issue was its front suspension fork, which seemed unnecessary. This bike is available in six colors and a step-through or step-over configuration.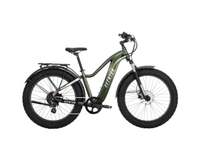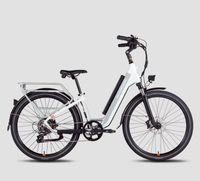 Rad Power RadCity 5 Plus: was $1,999 now $1,599 @ Rad Power
On backorder We named the RadCity 5 Plus the best electric bike for most people due to its comfortable ride, powerful motor, and for your ability to customize the bike with all sorts of accessories, like racks, bags, and more. It also has a 7-speed shifter and a battery that's good for up to 50 miles on a charge. If you want to know more, check out our RadCity 5 Plus review. This deal only covers the white and black models. However, it's so popular that it's currently on backorder.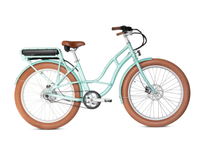 Priority E-Coast: was $1,999 now $1,799 @ Priority Bicycles
If you're looking for a beach cruiser-style e-bike, the Priority E-Coast is the way to go. Its fat 3-inch tires and laid-back style are made for cruising down the shore during those languid summer months. It also has a rust-resistant Gates belt drive — essential for salty environments. Use code MOBF10 to claim your discount at checkout.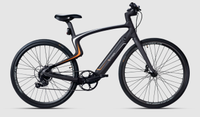 Urtopia Carbon 1S: was $2,799 now $1,999 @ Newurtopia
This is one high-tech bike. It has an ultra-light carbon fiber frame, a fingerprint sensor, voice control, turn signals, an anti-theft alarm and GPS tracking, and an app that pulls it all together and connects you with other Urtopia riders. And, as we noted in our Urtopia Carbon 1S review, it was a lot of fun to ride, too.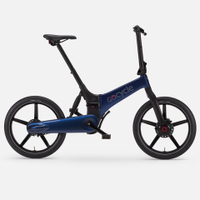 GoCycle G4: was $3,499 now $2,999 @ GoCycle
Our favorite folding e-bike has been marked down while supplies last. Featuring a magnesium frame and carbon fiber front fork, the G4 weighs less than 40 pounds and folds up small enough to carry on a train. It has 20-inch tires and a 500-Watt motor powerful enough to zip you around city traffic with ease. You can get the bike in blue, black, or white. We reviewed the GoCycle G4i+, which has a fancier electronic shifter and a larger range, but is otherwise the same as the G4.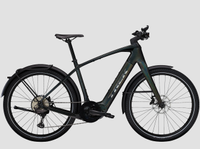 Trek Allant+ 9.9S: was $6,349 now $5,499 @ Trek.com
Trek's top-end e-bike is currently $850 off, making this expensive bike a little less so. It boasts a Bosch Performance Speed motor with a max assist speed of 28 MPH, a carbon frame, hydraulic dic brakes, and a controller that integrates with your smartphone. All of the bike's cables are built into the frame, as is the removable battery, giving the bike a real sleek look. We took the Trek Allant+ 9.9S for a test ride, and loved every minute.
Black Friday electric bike deals and coupons
Electric bike manufacturers and retailers regularly offer discounts via coupon codes. Some brands are upfront about their promo codes and list them on their respective websites. Others have the tendency to hide them. Either way, they're an easy way to save more money over the holidays. Make sure to check out our guides to the best electric bike coupons: