The new Google Pixel 5a is one of the best Android phones you can buy. Available in one configuration, it features a 6.34-inch Full HD OLED display, Snapdragon 765G chipset, 6GB of RAM, and 128GB for just $449.
Google's budget smartphone is set to hit stores on August 26. However, Google Pixel 5a pre-orders are going on right now right now. The Google Store and Google Fi are currently your only options for pre-ordering the Pixel 5a. However, there are a few Google Pixel 5a deals you can take advantage of. So if you've been wondering how to pre-order the Google Pixel 5a — you've come to the right place.
Google Pixel 5a specs — what you get
Google Pixel 5a: Specs
Price: $449
OS: Android 11
Display: 6.43-inch OLED (2400 x 1080)
CPU: Snapdragon 765G
RAM: 6GB
Storage / Expandable: 128GB / No
Rear cameras: 12.2MP (f/1.7), 16MP (f/2.2) ultrawide
Front camera: 8MP (f/2.0)
Battery: 4,680mAh
Battery life (Hrs:Mins): 9:45
Charging: 18W
5G: Sub-6Ghz, mmWave (US only)
Size: 6.1 x 2.9 x 0.3 inches
Weight: 6.5 ounces
Colors: Mostly Black
Unlike its predecessors — the Pixel 3a and Pixel 4a — the new Pixel 5a sports two rear cameras. You get a 16MP ultrawide lens and a 12.2MP main lens. The phone also works with both sub-6GHz and mmWave-based 5G, so you'll be able to use it on just about any mobile carrier. As an added bonus, it's the first water-resistant A-series Pixel, a feature usually reserved for Google's flagship devices.
In terms of battery life, the Pixel 5a sports the largest battery we've ever seen in a Pixel device. In our Google Pixel 5a review, the phone lasted 9 hours and 45 minutes, which is an improvement over the Pixel 4a's time.
Yes, the flagship Pixel 6 is just around the corner and the phone's Google-designed Tensor system-on-chip could make it a serious iPhone 13 competitor. But if you're on a budget and you want a great camera phone, the Pixel 5a is hard to beat.
How to pre-order the Google Pixel 5a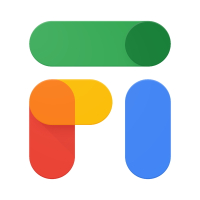 Pixel 5a: $15/month @ Google Fi
Google Fi is offering the new Pixel 5a bundled with device protection for $15/month over a two-year period. That comes out to just $360 over the span of two years, which is $233 cheaper than the cost of the phone alone. Plus, you can upgrade your phone after two years. Google Fi is a mobile virtual network (MVN) that piggybacks off the T-Mobile, and US Cellular networks.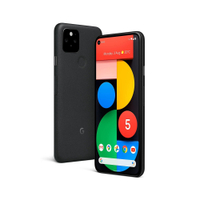 Pixel 5a: up to $702 off @ Google Store
The Google Store is offering up to $702 off its Pixel 5a when you trade in your old device. Eligible phones include those from Apple, Google, Samsung, LG, Motorola, and OnePlus. Trade in an iPhone SE and you'll get you a $167 credit, whereas a Pixel 4 can score you a $122 credit.