The final third of 2023 is positively overflowing with hotly-anticipated video game releases from Starfield to Spider-Man 2. But if you're after something new to play to pass the time until these long-awaited titles launch, then you'll want to check out this still-running Amazon deal.
For a limited time, Amazon is offering "buy 1 get 1 free" on select PS5, Xbox Series X and Nintendo Switch games. Just add two eligible games to your shopping cart, and the cheapest one will be completely free. And, if your picks are of equal value, you'll only pay for one. Even better, you can mix and match across platforms. So, you don't have to pick two games that are playable on the same console, you can select, for example, a PS5 and a Nintendo Switch game and still qualify for the discount.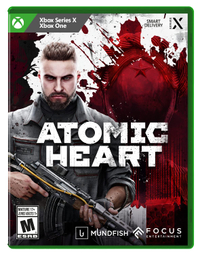 PS5, Xbox and Switch games: buy 1 get 1 free @ Amazon
Amazon is running a new "buy 1 get 1 free" promotional sale on various PS5, Xbox Series X and Nintendo Switch games. While the biggest releases of 2023 aren't included, there are still plenty of worthwhile picks. Just add two eligible games to your Amazon shopping cart, and the cheaper one will be free when you checkout. Even better, you can mix and match across platforms.
Sometimes retailers will use promotions like this as a way to shift surplus stock, and while there are definitely some games included here that we suspect aren't best-sellers, the offer still includes some excellent games that are only a few months post-launch. For example, the likes of Forspoken, Street Fighter 6 and Atomic Heart are all included in the deal.
Some of our other favorite PS5 and Xbox Series X picks include Cuphead, Guardians of the Galaxy, Session: Skate Sim, Steelrising, Minecraft Legends and A Plague Tale: Requiem. Plus, several of the best games in this promotional deal were already on sale which means you can pick up two excellent games for less than the price of a single brand new release.
This is a pretty great gaming deal in our book, and it's recently got even better. The sale began last week, but Amazon has now added a few new titles to the mix including Sonic Frontiers and Rainbow Six Extraction. So there are now even more PlayStation and Xbox titles to pick from. With so many options every single type of gamer should be able to find at least two games that appeal to them here.
Unfortunately, the selection of Nintendo Switch games is very disappointing. There are no Nintendo first-party games, and not a single entry in our list of the best Switch games is included. To be honest, if your only gaming console is a Nintendo Switch, we'd probably recommend saving your money for now and instead waiting to see if the upcoming Labor Day sales and Black Friday deals offer better discounts.
However, if you own a PS5 or Xbox Series (or PS4/Xbox One), make sure to browse the full range of more than 500 games included in this Amazon deal as there are plenty of worthwhile titles. Even if the biggest flagship titles aren't included, getting two video games for the price of just one is always a welcome saving.