These days you'd be hard-pressed to find a new car that isn't filled to the brim with new tech and cool features — from connected dashboards to autonomous driving systems. Splurging on a new car isn't for everyone, but there are still ways to enjoy some of those features without a new motor.
We've sourced some of the best gadgets and accessories that can upgrade a car — many of which will make perfect gifts over the holiday season. If you know someone that spends far too much time in their car, either voluntarily or because of their commute, then picking up one of these will go down a treat. Here are our top picks for the best gifts for drivers and car lovers alike.
Anker Roav Bolt
Why you can trust Tom's Guide Our expert reviewers spend hours testing and comparing products and services so you can choose the best for you. Find out more about how we test.
Got an older car without Android Auto? Maybe it doesn't have any Bluetooth capabilities at all — just a pesky auxiliary port? If so, give Anker's Roav Bolt a look. This $49 dongle plugs into your car's 12V power socket and routes audio to your speakers, either wirelessly or through a 3.5-millimeter cable, to add hands-free Google Assistant voice functionality.
With the Roav Bolt serving as middle man between your car stereo and smartphone, you can stream media, hear directions and issue "Ok Google" voice commands. Dual microphones with noise cancellation built in are optimized to receive your instructions clearly, even within the loud environment of a car. Toss in a pair of Anker's PowerIQ charging ports to quickly top up multiple gadgets at once, and the Roav Bolt stands as one of the cheapest but most significant upgrades you can make to an old ride.
Intellidash Plus
If your car doesn't have Android Auto or Apple CarPlay, but you still want the advantages that software has to offer, look no further than the Intellidash Plus. The 7-inch touchscreen can be mounted to your dash, and offers full access to either piece of software.
Simply plug your phone in and the Intellidash Plus will load up either Android Auto and Apple CarPlay. Think of it as a better version of the standalone GPS units you needed to use before smartphone apps came along and made them redundant. The unit also comes with variety of audio options including standalone speakers, Bluetooth, a 3.5mm port and a built-in FM transmitter.
TOPGO Cup Holder Phone Mount
If your car doesn't have the convenience of a touchscreen display, and something like the $350 Intellidash Plus is out of your price range, then your best option is one of the best car phone mounts. Our favorite is the TopGo Cup Holder phone mount which, as the name suggests, lives in your cup holder.
This way you don't have to worry about losing vents, or finding a spot on your dash for a suction cup. You do lose a cup holder, but these are sacrifices we have to make to safely utilize our phone's driving-friendly features on the go. And your cup holder will be pretty close to your car's power socket or USB ports, saving you the trouble of cable management.
Anker Dual USB PowerDrive 2 Car Charger
Double your car's charging capabilities with this Anker dual-USB car charger. While this PowerDrive 2 adapter doesn't support Qualcomm's Quick Charge protocol, it can still top your device up quickly thanks to PowerIQ technology, which outputs up to 4.8 amps for one connected device or 2.4 amps when both ports are used simultaneously. It's also the most compact and highly rated car charger at this low price.
Nextbase 622GW
It doesn't matter how good a driver you are, there are plenty of people out there who aren't. You're going to have some sort of fender bender during your time on the road, at which point you're going to want evidence of what just happened. Fortunately you can pick up one of the best dash cams — including our favorite, the Nextbase 622GW.
While it may be expensive at $400, the Nextbase 622GW can record everything in 4K 120fps, and includes useful features like emergency SOS, Alexa voice controls, GPS, and a 3-inch touchscreen. Built-in image stabilization means you'll always have silky-smooth footage as well. It's got everything you could hope for, and more, and the perfect companion out on the road.
Anker Roav Viva Pro
The Anker Roav Viva is essentially a variant of the company's Roav Bolt smart cigarette lighter dongle that employs Amazon Alexa instead of Google Assistant. For those that use the Alexa app on their phone, or perhaps own a lot of Alexa-controlled products at home, the Roav Viva Pro is a better solution. It features two microphones for crystal-clear voice recognition, and can route media to your vehicle's speakers over Bluetooth, an auxiliary cable, or through your head unit's FM tuner, if your ride is especially old. A pair of USB ports also deliver power to your devices at faster speeds, using Anker's own PowerIQ technology.
Cobra RAD 450 Radar Detector
Radar detectors can be tough gifts to recommend. Cheap ones tend to be unreliable and even easily detectable by the authorities, while expensive ones carry loads of conveniences like Wi-Fi connectivity and GPS, but typically sell for upward of $500. With that in mind, Cobra's RAD 450 strikes a good balance between the two extremes, offering sensitivity to bands commonly used by the fuzz and protection against false alarms, all for a reasonable fee. Just make sure you or your gift recipient don't live in one of the handful of states where radar detectors are illegal or restricted.
S'ip by S'well 16 oz. Insulated Travel Mug
Every driver needs a good insulated travel mug, and this one from S'well is a quality choice at a reasonable price. Thanks to double-walled vacuum insulation, it can keep hot drinks hot for 12 hours or cold drinks cold for a full day. The easy-to-open lid makes it much more convenient to use behind the wheel than a traditional screw-top thermos. And the attractive, minimalist design is available in a variety of colors and patterns to suit your style.
Noco Boost GB40
There may come a time when your battery dies especially during the winter months, and the Noco Boot GB40 jump starter is a great way to make sure you're not stranded. The lightweight battery has enough juice to power up a 6 liter gasoline, or 3 liter diesel engine without needed a jump from a second car. The battery has enough charge for 20 jumps, as well as USB charging capabilities and a 100 lumen flashlight to help you see what's going on under the hood.
Mpow Aux Bluetooth Adapter
It's 2021 — everyone should have the ability to stream tunes to their car stereos. With Mpow's auxiliary Bluetooth adapter, you can do exactly that. This dongle plugs in to your car's 3.5mm port and can connect to two devices simultaneously, so passengers can share DJ duties. It also boasts excellent battery life, delivering 11 hours of playback on a full 45-minute charge.
Innova 6100P OBD-II Scanner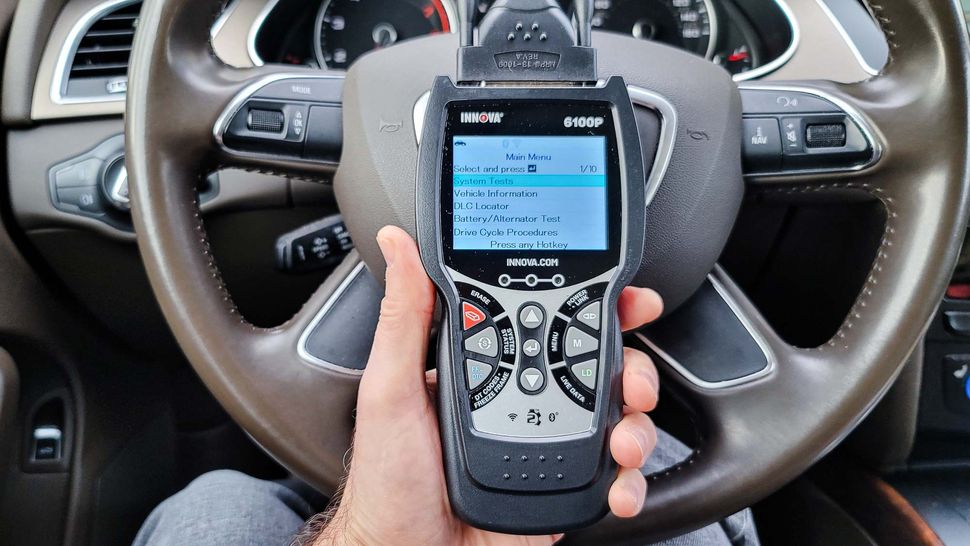 Did a weird light pop up on your dash? Will the check engine light ever stop turning on? Don't run to the mechanic, invest in an OBD-II scanner so you can figure out what the problem is — and potentially fix the problem without some cowboy mechanic stringing you along.
Our current favorite is the Innova 6100P, which has pretty much everything you could want outside of a professional workshop. Not only is it small, light and fully featured, it does more than just tells you what's wrong with your car. This scanner will actually suggest what kind of repair work you need, and the parts necessary to get the job done. So if you do need to take it to a pro, you've got some reference material for what actually needs doing.
Garmin BC 40 Backup Camera
These days, by law, all new vehicles have to have a back up camera. But older models are still lacking this incredibly useful feature, and devices like the Garmin BC40. Designed to be mounted to your licence plate, and wirelessly connects to a Garmin GPS display to show you what's going on right behind your car.
That compatibility is the only real downside, since Garmin GPS displays don't hold a candle to the humble smartphone. Still, with IPX7 water resistance, and AA battery power that can last for up to three months, it's a pretty painless way to upgrade your car without having to buy a new one.
Gran Turismo Sport
Gran Turismo 7 is coming to PS5, but there's still a little bit of waiting before it gets here. So your next best option would be Gran Turismo Sport, which is one of the best racing games on the PS4. You may not be able to put someone behind the wheel of a real Ferrari or a McLaren, but at least there are virtual alternatives.
These days, you can snag a copy for just $29 — making GT Sport a no-brainer for gamers and car fans alike.
Forza Horizon 5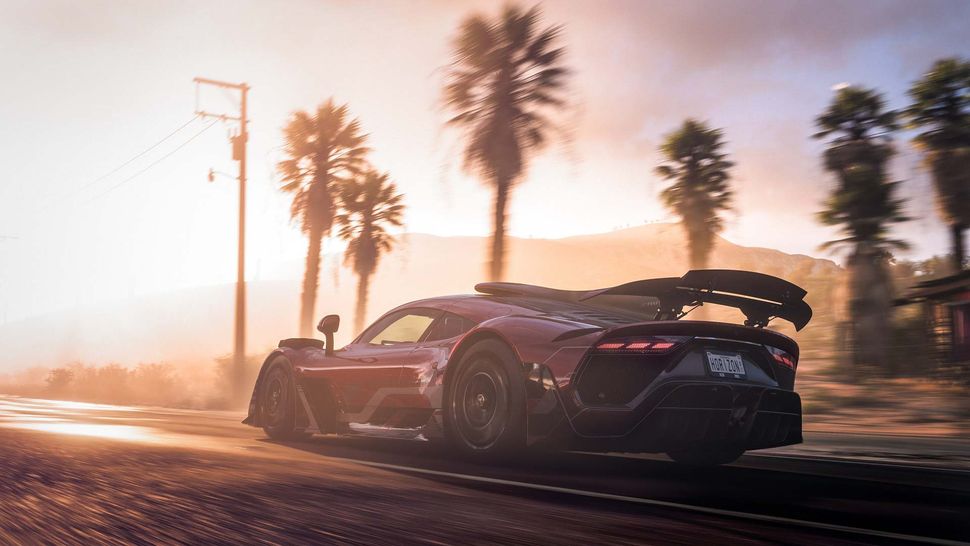 While Forza Motorsport is more of a driving simulation, Forza Horizon is about traversing an open-world populated with hundreds of the world's most iconic cars and a bustling community other players itching to turn chance encounters into impromptu showdowns. The latest installment, Forza Horizon 5, chooses Mexico
Wherever you passion lies as a car enthusiast, Horizon lets you act it out — from racing to drifting, off-roading, customizing, painting or just generally causing mayhem. Horizon 5 is arguably the biggest racing game ever, and a must-have for four-wheeled enthusiasts of all stripes.
Thrustmaster T300 RS GT Steering Wheel
If you want a really immersive driving experience in your games, then a steering wheel is a must-buy. The Thrustmaster T300 RS GT is one of the best around, compatible with PC and either PlayStation or Xbox consoles.
Included is a fully detachable wheel with full 1080-degrees of force feedback, ultra-responsive and realistic effects, plus adjustable metal pedals with that ever-satisfying clicky feel.