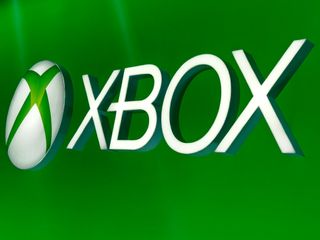 After just revealing the full lineup of games slated to arrive on the Xbox One, Microsoft revealed on Tuesday the list of games that will be available at launch. There are twenty-three in all so far, spanning from the highly-anticipated Battlefield 4 to Crytek's Ryse: Son of Rome to more family-friendly titles like Just Dance 2014 and LEGO Marvel Super Heroes. Here's the entire list:
Assassin's Creed IV Black Flag (Ubisoft, Ubisoft)
Battlefield 4 (DICE, Electronic Arts)
Call of Duty: Ghosts (Infinity Ward, Activision)
Crimson Dragon (Grounding/Land Ho!, Microsoft Studios)
Dead Rising 3 (Capcom Vancouver, Microsoft)
FIFA 14 (EA Sports, Electronic Arts)
Fighter Within (AMA Ltd., Ubisoft)
Forza Motorsport 5 (Turn 10 Studios, Microsoft Studios)
Just Dance 2014 (Ubisoft Paris, Ubisoft)
Killer Instinct (Double Helix, Microsoft Studios)
LEGO Marvel Super Heroes (TT Games, Warner Bros. Interactive)
Lococycle (Twisted Pixel, Microsoft Studios)
Madden NFL 25 (EA Sports, Electronic Arts)
NBA 2K14 (Visual Concepts, 2K Sports)
NBA LIVE 14 (EA Sports, Electronic Arts)
Need for Speed: Rivals (Ghost Games, Electronic Arts)
Peggle 2 (Popcap, Electronic Arts)
Powerstar Golf (Zoe Mode, Microsoft Studios)
Ryse: Son of Rome (Crytek, Microsoft Studios)
Skylanders: Swap Force (Vicarious Visions, Activision)
Watch Dogs (Ubisoft Montreal, Ubisoft)
Zoo Tycoon (Frontier Developments Ltd., Microsoft Studios)
Zumba Fitness: World Party (Zoë Mode, Majesco)
Now that we have a list of launch titles, when will the next-generation console actually hit store shelves? After all, Sony finally provided a firm release date of November 15 for its PlayStation 4. Unfortunately, Microsoft still hasn't coughed up an official, etched-in-stone date. However Ubisoft's Watch Dogs, which is listed above, has a launch date of November 19 for the Xbox 360, PlayStation 3, Wii U and Windows PC. The game is merely listed as a launch title for the Xbox One and PlayStation 4, but is the latest scheduled multi-platform release on the list above.
"Xbox One [is] later this year, waiting for Microsoft to announce their hardware's launch date," a Ubisoft rep told Tom's.
That said, Microsoft would be crazy not to release the console before the Black Friday shopping explosion, so count on a release window between November 15 and November 29 if the company doesn't push for a pre-PlayStation 4 release (which would not be surprising). The bad news is that not all of the launch territories revealed back at E3 2013 will see the console this year. As reported last week, Microsoft has pushed back the Xbox One launch window in Belgium, Russia, Norway, Sweden, Switzerland, the Netherlands, Finland, and Denmark to sometime in 2014.
"We understand this will be disappointing news for our fans in the impacted countries, and we are doing everything we can to bring Xbox One to you as soon as possible next year," Microsoft said.