The Best Street Fighter Games of All Time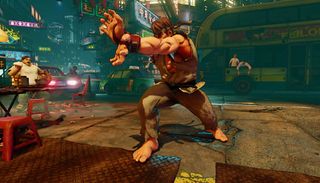 The Best Street Fighter Games of All Time
Few games are as synonymous with their genre as Street Fighter is to fighting games. There's a good chance you have some sort of fond memory of landing your first hadouken fireball, whether it was in a crusty '90s arcade playing Street Fighter II or online with your friends in Street Fighter IV. The series is about to enter a new chapter with Street Fighter V, which borrows some of the best bits and pieces from the great games that preceded it. Before you start your next fight, strap on your gi, tighten your gloves and take a look back at the greatest Street Fighter games of all time.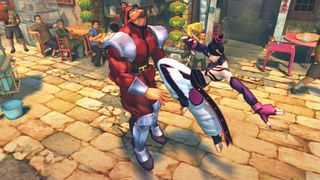 Street Fighter IV (2009)
Just when fighting games were becoming a dying niche, Street Fighter IV showed up to dragon-punch the genre back into the mainstream. This 2009 brawler was a return-to-form after the more experimental Street Fighter III, taking Street Fighter II's core gameplay and characters and injecting it with some fresh faces and a colorful 2.5-dimensional art style. While the game is easy to pick up for anyone who played Street Fighter as a kid, new mechanics such as the Focus Attack and Ultra Combo offer plenty of advanced tactics for beating down your friends.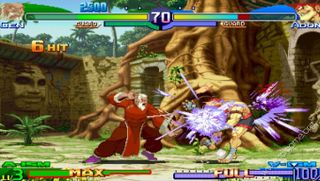 Street Fighter Alpha 3 (1998)
The Street Fighter Alpha series stands out for its vibrant, anime-inspired art style and colorful characters, and its third installment just might be the best. Alpha 3 packs a huge all-star lineup of Street Fighters old and new, and its unique "ism" system essentially lets you play as three different versions of any character. The console version's World Tour mode is one of the best solo experiences in the genre, as you can travel the globe while levelling up your fighters RPG-style. A good chunk of Street Fighter V's roster comes from the Alpha games -- a huge testament to the series' legacy.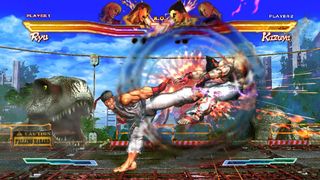 Street Fighter X Tekken (2012)
What happens when two of the world's biggest fighting franchises collide? A pretty good game gets made, as it turns out. Street Fighter X Tekken lets the likes of Ryu and Ken duke it out with Tekken icons such as Kazuya and Heihachi in 2-on-2 tag battles, brilliantly blending the latter game's 3D-fighting mechanics with classic 2D Street Fighter gameplay. Some players took issue with SFxT's somewhat slow pace and controversial DLC rollout, but the title's surprisingly deep team-based combat gave it a cult following that kept the game relevant for years.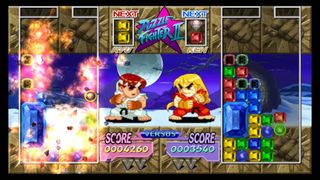 Super Puzzle Fighter II Turbo (1996)
One of the very best Street Fighter games has very little to do with fighting at all. As its hilarious name suggests, Super Puzzle Fighter II Turbo is a competitive puzzle game that has you match colored balls and tiles in order to overflow your opponent's playing field. You'll play as adorably cartoony versions of classic Street Fighter characters, who will perform their signature special moves every time you send a ton of blocks your enemy's way. Nothing adds insult to injury quite like watching your cutesy mini-Ryu shoot a fireball at your opponent's face every time you've outsmarted them.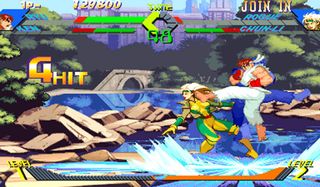 X-Men vs. Street Fighter (1996)
Ryu vs. Wolverine. Zangief vs. Juggernaut. M. Bison vs. Magneto. These were just some of the ridiculous matchups that were possible in X-Men vs. Street Fighter, a frenetic tag-team fighter that let Marvel and Capcom diehards prove which franchise was best. This brawler was much faster and more over-the-top than your typical Street Fighter game, establishing a formula that was expanded upon during the subsequent Marvel vs. Capcom series. If you're all about flashy combos and ridiculous team-ups, no games do it quite like the "versus" series.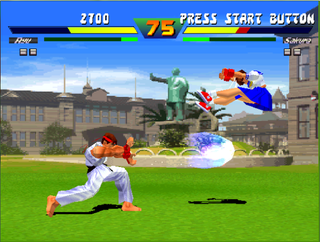 Street Fighter EX Plus Alpha (1996)
One of Street Fighter's most distinct and cherished spinoffs, Street Fighter EX brought Ryu and pals into the world of 3D for the first time. While it retained many of the game mechanics and key characters from previous Street Fighter games, the EX series also delivered a quirky new batch of fighters, including skeleton-man Skullomania and the gas-mask-wearing Doctrine Dark. Unfortunately, because EX was developed by a third-party studio, many of its oddly lovable original characters were never to be seen again.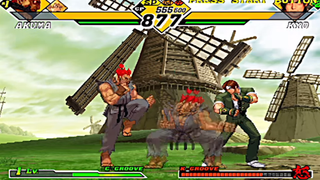 Capcom vs. SNK 2 (2001)
It might not have the words "Street Fighter" in its title, but Capcom vs. SNK 2 is one of the most beloved games to ever star the likes of Ryu, Ken and Chun-Li. This crossover fighter allowed Street Fighters to duke it out with stars of such iconic SNK games as King of Fighters and Fatal Fury, resulting in a whopping 48 characters that you could mix and match however you like. It doesn't get much better than CvS2 in terms of depth and variety; you can pick between six different fighting styles per character, and have the freedom to either play as one super-strong brawler or a team of three weaker ones.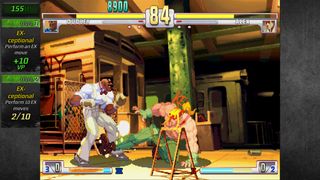 Street Fighter III: 3rd Strike (1999)
If the Street Fighter series has a dark horse, it's definitely Street Fighter III: 3rd Strike. A cult favorite among hardcore tournament players, 3rd Strike abandons Street Fighter II's iconic roster and visual style for grittier graphics and a fresh crop of decidedly weirder-looking fighters. (Twelve, anyone?) 3rd Strike is best known for its parry mechanic, an advanced reversal technique that allowed for one of the most famous moments in competitive gaming.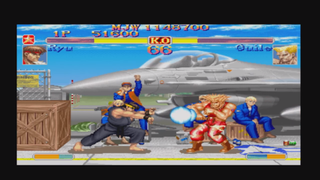 Super Street Fighter II Turbo (1994)
If you grew up with video games, you played Street Fighter II. This title more or less established the fighting game genre as we know it, delivering cool-looking characters, a distinct 16-bit art style and accessible yet hard-to-master gameplay. Super Street Fighter II Turbo is the best of the game's many iterations, adding new characters and a then-novel "super-combo" system that allowed you to turn the tide of a match with a single devastating move. Few games have a legacy like that of Street Fighter II — aside from permeating all forms of pop culture, the game is still played competitively by a small group of dedicated vets.