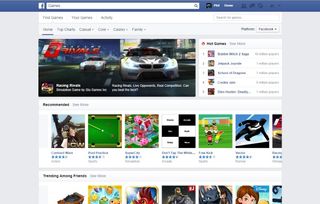 Facebook Gaming
Facebook is already a social networking juggernaut, but the company is also a massive destination for casual gamers looking for a short, bite-sized pastimes such as the various match three games on offer, or dedicated social gaming experiences such as Zynga's various -Ville games. The social network's even begun to reach out to hardcore gamers looking for meatier fare with games such as ChronoBlade, Criminal City and more. Up next are a few choice picks of Facebook gaming apps that are worth a shot, whether you're a casual gamer looking for something to pass the time or a mid-to-hardcore gamer looking for your next gaming fix.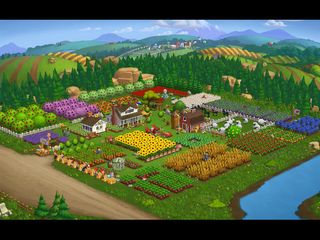 FarmVille 2
Zynga's Farmville has been busy spamming our newsfeeds for years with notifications and requests, and the latest iteration continues in that tradition. With FarmVille 2, it's up to you to manage a struggling farm that you've inherited. With your avatar running around planting and watering the crops in a new 3D interface, the game features the same social mechanics that made the previous version such a hit. Gone are the tiresome energy bars throttling your progress, consolidated into a water meter mechanic. FarmVille 2 tightens up and prettifies the game without messing with the core appeal of running a cute, cartoon farm, much to the chagrin of your Newsfeed.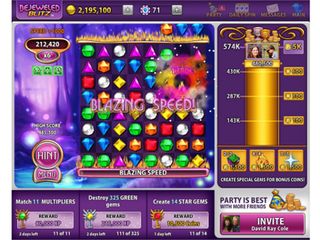 Bejeweled Blitz
PopCap's Bejeweled Blitz is pretty much representative of an entire genre of "Match Three" games that see players match three or more colored gems, bubbles, fruits, or similar, in order to score loads of points. In this case, Bejeweled Blitz takes the time attack approach, challenging players to score as many matches as possible in 60 seconds, challenging you to match or better your friends' scores. Match three games are a dime a dozen, but Bejeweled Blitz at least provides enough varied game elements and social features to let it stand out in a very packed crowd.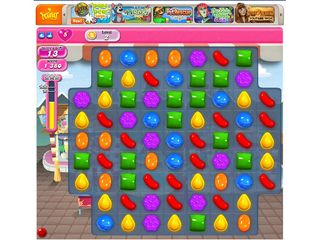 Candy Crush Saga
Candy Crush Saga eschews the commonly used gemstone theme of other 'match three' games, trading it in for diabetes-inducing fistfuls of candy. Unlike the relentless rush of Bejeweled Blitz, Candy Crush Saga challenges players by limiting the number of their moves. The goal is to get the highest quality matches, combos, and special candies within a set number of moves, which makes for a less stressful change of pace. The more sedate pacing also makes the game much more accessible to many casual players.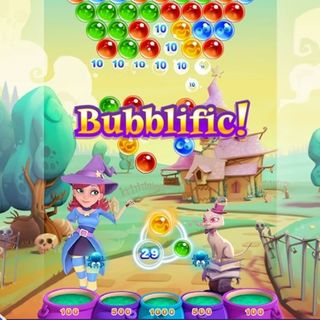 Bubble Witch Saga 2
Help the witch Stella and her cats free Witch Country from dark spirits in Bubble Witch Saga 2. The game updates the original Bubble Witch formula with a cuter cartoon aesthetic while keeping the same solid 'match three' turret gameplay of the original. Players aim their shots in order to carefully match bubbles, popping some and dropping others for extra points into the pots below. Try to knock out as many bubbles as you can in order to progress through the levels and help Stella and company save the land from a mysterious evil.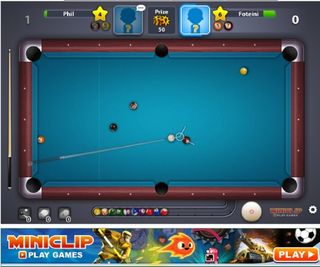 8-Ball Pool
Exactly what it says on the tin, 8-Ball Pool takes the classic pool game and goes social, allowing gamers to play against Facebook friends or strangers. Players can engage in one-off matches, square off in virtual tournaments and put credits on the line in head-to-head games. Players can earn points by winning matches, which can be spent to purchase custom cue sticks, pool tables and other customizations.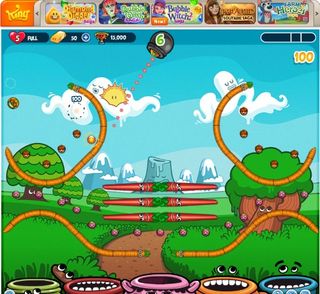 Papa Pear Saga
Another King.com casual gaming hit, Papa Pear Saga has players launching pears to bounce around a variety of onscreen fruits and vegetables in order to score the highest score possible. Very much inspired by pachinko and pinball games, Papa Pear Saga keeps things bright and bouncy, with a variety of different maps designed to give a variety of challenges to casual players.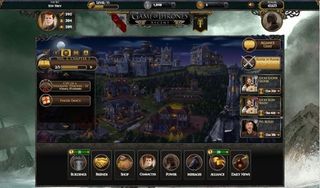 Game of Thrones Ascent
Empire and citybuilder games are a dime a dozen, but where Game of Thrones Ascent does a wonderful job of immersing players into the world of George R. R. Martin's Westeros. Players create their own custom nobleman or noblewoman, swear fealty to one of the iconic great houses of Westeros and then proceed to gather resources, build fortifications and amass their own loyal band of Sworn Swords in order to accomplish quests and missions. While the mechanics are squarely in the midcore range of browser strategy titles, Game of Thrones Ascent's use of characters, terms like "small folk", "bannermen", and other small details is powerfully evocative of the world of Martin's A Song of Fire and Ice.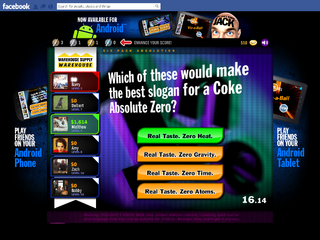 You Don't Know Jack
A slick, polished game show that uses pop culture to test your knowledge of high culture. It's constantly updated with new content, which it gives it a sense of currency, and is presided over by a hilarious announcer who never seems to run out puns, jabs and wisecracks. You Don't Know Jack also makes use of asynchronous multiplayer to pit you against your friends in each game, comparing their guesses against yours to determine who has got the most trivia smarts. A genuinely fun game that's filled with entertaining content, engages your intelligence and matches you against your friends.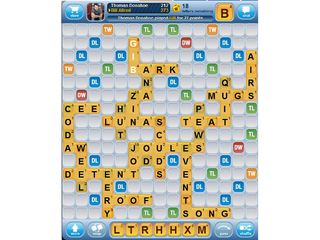 Words With Friends
Zynga's Scrabble-clone is one of the most popular mobile word games out there. At its core, it's a head to head asynchronous Scrabble-like game where players take turns laying down letters to form words, scoring points based on the letters used as well as various powerup squares on the virtual board. Have a game with random strangers or challenge your friends to a match, trash-talking or gossiping over the in-game chat. The game allows you to have multiple simultaneous games online, giving you something to do even if your opponent is slow, away from their keyboard, or about to be dropped for inactivity.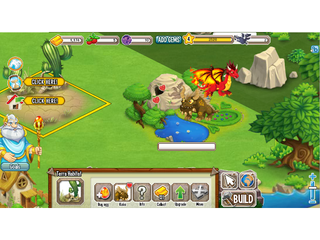 Dragon City
At first glance, Dragon City seems like your archetypal social-based builder. Click here to build stuff, pay currency to move things faster and level up to unlock more options. What separates it from other builders is a heck of a lot of charm, not just through its music, but through the adorable dragons that you'll raise, feed and breed to create a roost of PvP-ready reptiles. The lack of a story means there is no narrative incentive to keep playing, but if you're the type who considers a cuddly dragon to be its own reward, then give this one a shot. Charming aesthetic, relaxing music and adorable dragons make for some surprisingly chill building.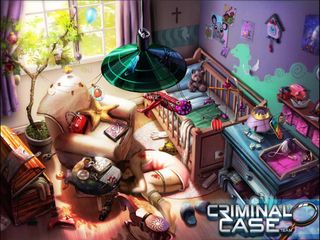 Criminal Case
This game takes the common hidden object game and hitches it to the energy-based mechanics of many social games. The game's premise casts you as a police investigator searching for clues, solving puzzles and tasking crime lab technicians to analyze evidence. While the cartoony graphics are fun enough, they only serve to highlight the game's simplistic gameplay. For those looking for a casual click, that's okay, but gamers looking for something more engaging should turn elsewhere.
Texas Hold'em Poker
Zynga's Texas Hold'em Poker takes the tense, high-stakes fun of a good poker table and brings it to Facebook in this thrilling card game. Play against random strangers, invite your friends over to a table, and then claw your way to the top as chip leader. It doesn't quite have the same thrill as drying your sweaty palms and watching your mates for their tells, but it's an okay online approximation. Texas Hold'em Poker is probably the most fun you can have with playing cards online without losing your shirt.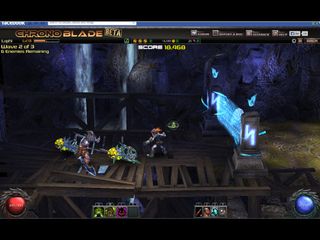 ChronoBlade
nWay's ChronoBlade is part of Facebook's attempt to appeal to more hardcore gamers looking for a meatier gaming experience than the slew of match three and other casual games provide. Take command of a varied cast of heroes from across the multiverse in order to confront a trans-dimensional army of invaders in this side-scrolling beat'em up. Varied skill trees make the heroes play differently, and a host of missions, challenges, and tournaments keep the level up grind from becoming too tedious. A fun, solid beat'em up with a lot of potential.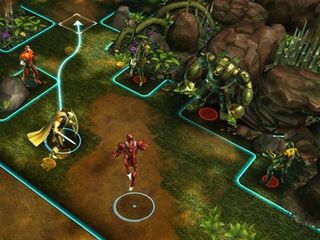 Marvel Avengers Alliance Tactics
A spinoff of Marvel's wildly successful Avengers Alliance, Marvel Avengers Alliance Tactics allows players to take command of their favorite Marvel superheros in turn-based tactical RPG combat. As a SHIELD agent, it's up to players to work with a variety of super-powered heroes to face a new threat arising in the Savage Land. Avengers Alliance Tactics builds on the framework of Avengers Alliance, making building your team of heroes a key aspect of the game, while also incorporating RPG elements, and a tactical combat map for added complexity.