Free Productivity Software: 20 Picks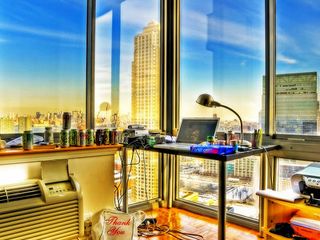 Get Things Done for Free
For better or worse, we all need a PC to get things done. Spending a large budget on productivity software isn't a requirement however, when there are free alternatives to commercial packages online.
Some of the software featured here works only on certain web browsers or computers. Specific details on apps and services with this kind of limitation appear in bold.
(Image above by yukonblizzard on Flickr)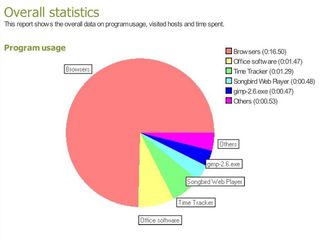 True Time Tracker
Windows: Wondering how much time you spend typing out reports, pushing figures, or surfing the web? True Time Tracker audits your computer usage, generating statistics on how long you spend on office software, your media player, and of course, web browsers. You can even pull data to generate timesheets for your client or boss.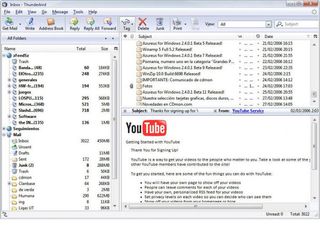 Mozilla Thunderbird
If you're limited to Outlook-style email (later in this rundown we feature the best webmail service), then Mozilla Thunderbird is for you. Like Firefox, Thunderbird also supports add-ons that add to its functionality.
NotePad++
Windows Only: Considered by many to be one of the best text editors for Windows, NotePad++ is perfect for weekend coders, professional programmers, and beginning developers. Aside from its extreme customizability and support for nearly every text format out there, the app supports productivity boosting plug-ins. Example: Web developers can use FTP_synchronize to quickly upload their work to a website.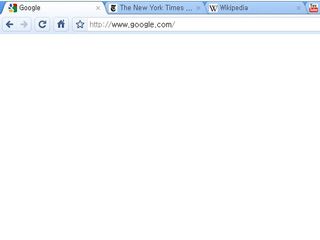 No More Tabs
Google Chrome: No More Tabs is an extension (software that adds to the functionality of your web browser) that sets a cap on the maximum number of browser tabs that can stay open. This setup makes it harder to visit "unnecessary" time-wasting websites like Facebook, YouTube, Reddit, etc.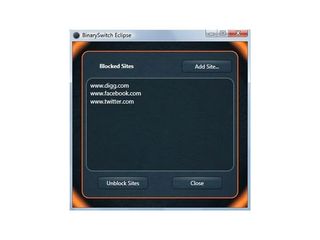 BinarySwitch Eclipse
Windows: Instead of limiting the number of open browser tabs, BinarySwitch Eclipse takes a more direct approach. Users create a list of productivity-sapping websites, then activate Eclipse to prevent access to these sites while surfing.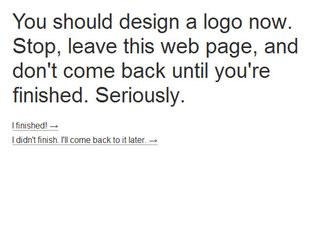 To→Done
Online: To→Done users first add tasks, categorizing each by the length of time required (from 5 minutes to 4 hours). When the user has nothing to do, they can query To→Done for something to do. The website then picks a task at random, based on the free time specified by the user.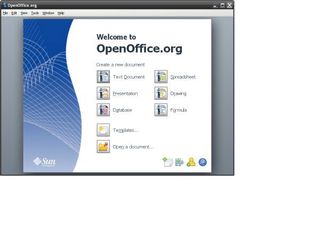 OpenOffice.Org
We can already see the "but we already know about this!" comments. Yet OpenOffice.Org remains one of the best free alternatives to Microsoft Office. Why pay $150 for Office Home and Student 2010 when you can get software that works with those notorious Office 2007/2008 files (docx, xlsx, etc) for free?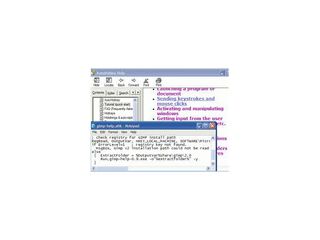 AutoHotKey
Windows: AutoHotKey lets users write scripts to automate practically any task (or series of tasks) on the computer, and assign to specific keys on the keyboard. You can set F12 to launch your email client and word processor—and close luxuries like your web browser and media player at the same time.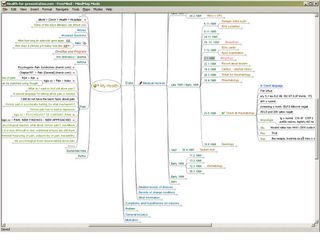 FreeMind
Got an idea you'd like to save? FreeMind lets you quickly type in your ideas, and even link them to each other. This minimizes those eureka-induced distractions, and ensures your creativity is stored for postery/future application.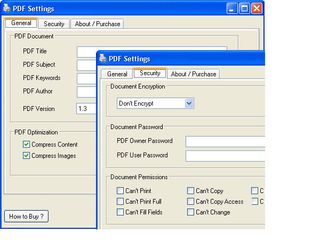 PDFCreator
Windows: PDFCreator Installs as a virtual printer that allows you to save documents as PDF files. No paper will come out of your real printer, but you'll end up with a PDF file you can easily share.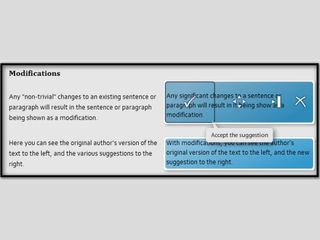 CompareMyDocs
Online:CompareMyDocs lets you upload up to seven Word documents, compare them, and build a final draft based on the changes you pick. Works best with relatively simply documents—tables, images, and footnotes may disappear in the final product.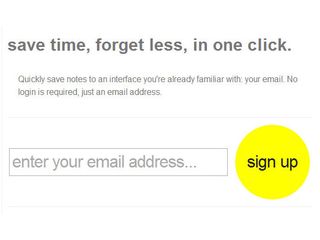 Notes For Later
Online: Use Notes For Later to quickly email yourself notes for later use, so that you can concentrate on getting things done. Comes with a bookmarklet, or a web browser bookmark that lets you save sites for later, off-time surfing.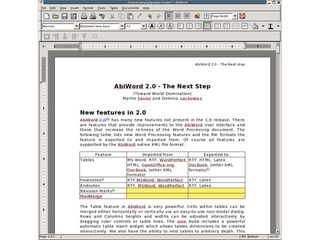 AbiWord
AbiWord is a free alternative to Microsoft Word that also supports docx files. Great for those who only need a free Word Processor.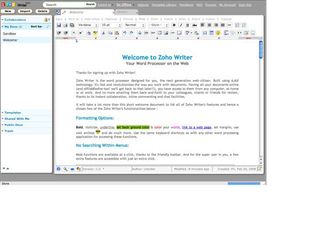 Zoho
Online:Zoho is a web service veteran that offers a suite of free productivity tools no limited to the traditional word processor-spreadsheet-presentation combo. Free for personal use.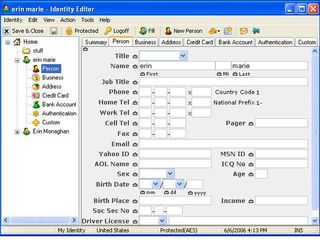 RoboForm
For Browsers, iOS, Android: RoboForm is a popular password manager and web form filler that allows faster surfing. By storing your passwords in an encrypted list, RoboForm allows you to spend more time using your online accounts, and less time trying to remember your login information.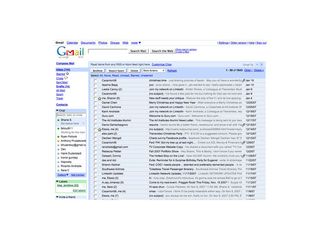 Gmail
Online: Yet another Captain Obvious item for this selection, but Gmail's status as the best web mail service out there—and integration with other useful Google services—demands print space. We still wonder why competitors haven't caught on Gmail's conversation-based presentation.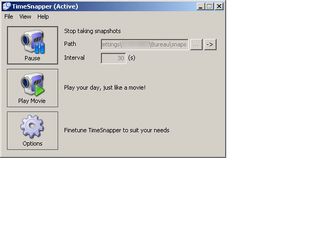 TimeSnapper Classic
Windows: TimeSnapper takes automatic screenshots regularly—so you can recover your work in case anything goes wrong. Great for use with programs that don't automatically recover lost documents, a la Microsoft Office. TimeSnapper Pro with more features retails for $24.95.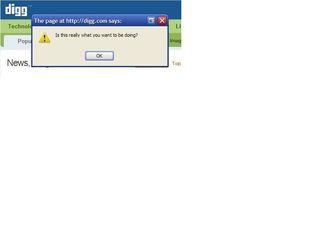 NoAddict
Firefox (with Greasemonkey installed): NoAddict pops-up regular reminders to get back to work when you surf on a pre-configured list of time-wasting sites.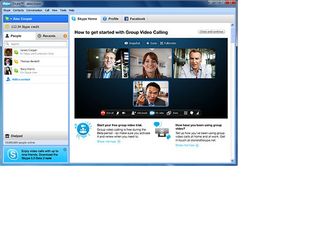 Skype
No, Skype isn't only for keeping tabs on far away relatives and friends. The free VoIP app is also great for companies. Case in point: It's what Best of Media employees use to coordinate worldwide, through chat and online conference calls. You'd better pray your net connection is rock-solid reliable though.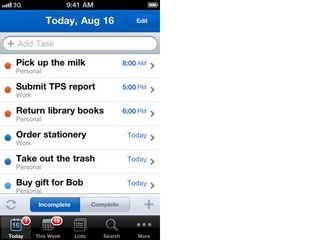 Remember the Milk
Online, with iOS and Android downloads: Remember the Milk promises to reinvent to-do lists. You can set it up to send you email, SMS, and IM reminders. It needs to be available on so many platforms so that it fulfills its purpose: making sure you can access your to-do lists from any device, and easily share them with other people.