Who Will Die in Avengers: Infinity War? Here's Our Dead Pool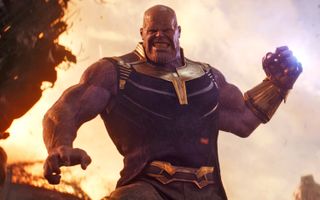 Which hero will perish?
The clock is winding down to the Avengers: Infinity War premiere, and knowing everything we know about the comic the movie's based on, we thought it was time to hold a staff dead pool. No, not that Deadpool. In order of least likely to meet his or her maker to bona-fide dead heroes walking, here is our list of Marvel characters who could meet an untimely end in the upcoming flick.
Credit: Marvel Studios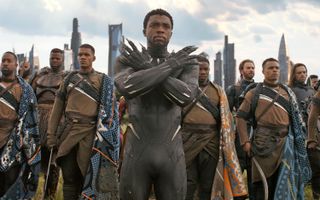 Black Panther
Yeah, I know that Thanos is probably going to make an appearance in Wakanda. But if you think that Black Panther is biting the big one anytime soon, you've got another thing coming. The certified billion-dollar man has the skills, the tech (thanks to Shuri) and a mountain full of vibranium to make sure that he and the crew come out of the scuffle relatively unscathed. — Sherri L. Smith
Credit: Marvel Studios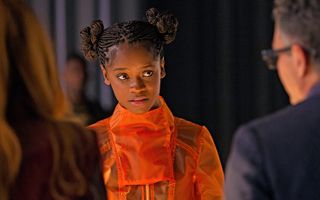 Shuri
With Tony Stark most likely going MIA/KIA during the Infinity War, it'll probably fall on the shoulders of the 17-year-old genius princess to take over the mantle as smartest person in the Marvel Cinematic Universe (MCU) and the Avengers go-to inventor of all things cool like supersuits and "Sneakers." As she is part of T'Challa's inner circle, it would be tough to see Princess Shuri become a casualty of the forthcoming battle. — Jorge Jimenez
Credit: Chuck Zlotnick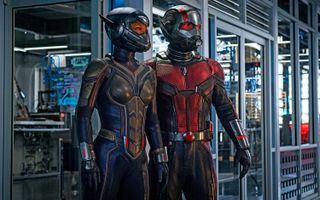 Ant-Man
It's not just that Ant-Man and the Wasp is coming out after Infinity War, but also that Paul Rudd gives the Marvel movies a levity that they sorely need. Without him, Earthbound Marvel films would have only Peter Parker and Shuri for likeable heroes who can crack wise. Maybe Ant-Man will bite the dust in Avengers 4, but not yet. — Henry T. Casey
Credit: Marvel Studios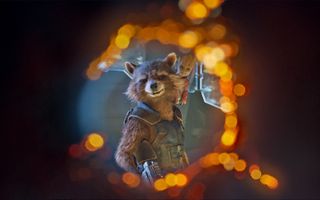 Rocket Raccoon
We're going to need some levity in Infinity War, and the Guardians of the Galaxy will likely provide it. Rocket's a crowd-pleaser. Who doesn't love a raccoon with a temper and a lot of firearms? Well, probably not Thanos. But people love Rocket, and a huge purple Titan squashing a tiny, talking rodent wouldn't just seem brutal; it would be overkill. Besides, there's clearly some more of Rocket's backstory to explore, and wouldn't the next Guardians film be perfect for that? — Andrew E. Freedman
Credit: Marvel Studios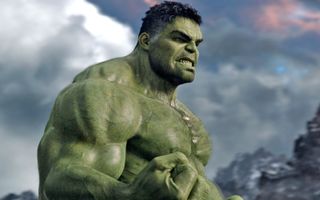 Hulk
Hulk is relatively low in the dead pool, because, let's face it, he's the freakin' Hulk. But according to recent reports, Hulk has a run-in with Thanos following the events of Thor: Ragnarok and comes back to Earth as the voice of reason. And if Hulk is the one who has to get all those feuding heroes to work together, the world and maybe the universe are in big trouble. Either way, I'm looking forward to the inevitable showdown between the rage monster and the Mad Titan. — Sherri L. Smith
Credit: Marvel Studios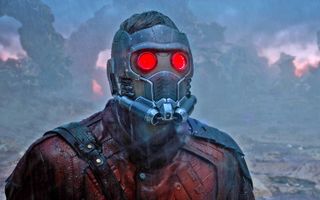 Star-Lord
Let's get real: Chris Pratt is too big a star to meet his demise as leader of the Guardians. While it's certainly possible we see one of the group get killed off, our money isn't on Star-Lord. Guardians Vol. 3 is also happening, and Pratt is signed on for it. Director James Gunn has said that Vol. 3 will "conclude the story of this iteration of the Guardians," meaning if Peter Quill eventually does perish, it'll probably happen in that film. — Adam Ismail
Credit: Marvel Studios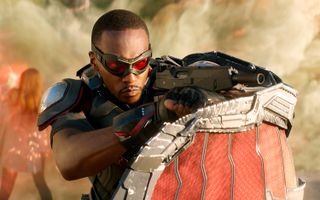 Falcon
When Captain America bites it, someone needs to take up the mantle. And while Bucky is the obvious choice, Sam Wilson, the Falcon, has far less baggage and would allow for on-screen representation of some modern stories from the comics. Besides, whoever survives Infinity War will need an experienced leader, and who better to step up and show what we learned from Cap than his right-hand man? — Andrew E. Freedman
Credit: Marvel Studios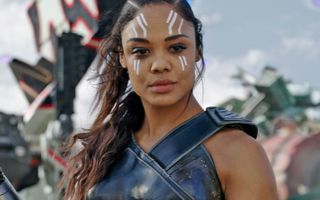 Valkyrie
The last surviving member of the Asgardian Valkyries is no stranger to facing off against insanely overpowered alien gods. Her combat abilities are a force to be reckoned with, and the end of Thor: Ragnarok gave her a reason to fight and live. That being said, she barely survived her battle with Hela, the goddess of death, so her odds against Thanos and the Black Order don't look good, especially since she has a tendency to be as reckless as Thor. — Jorge Jimenez
Credit: Marvel Studios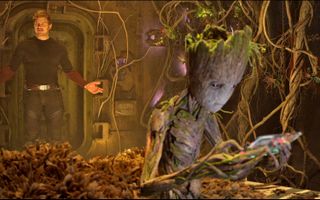 Groot
With Guardians 3 on the horizon, and because Groot is one of the more meme-able MCU characters, it's hard to envision this talking tree getting sifted through the chipper this time around. There's also the contentious fact that he technically died at the end of the first Guardians film while sacrificing himself to save his comrades — at least according to master troll and also director Gunn — making Baby Groot the son of the original Groot. Unless the Groot family is perpetually cursed and condemned to tragedy, the current Groot should be pretty safe. — Adam Ismail
Credit: Marvel Studios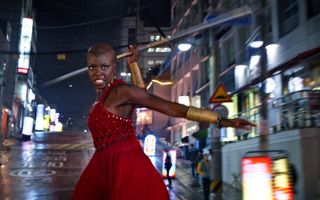 Okoye
If someone from the Black Panther's inner circle was going to bite it, it would most likely be the leader of the Dora Milaje. It's easy to see Okoye sacrificing herself to protect King T''Challa or Princess Shuri from Thanos'' Black Order during the attack on Wakanda. The talented warrior who easily dispatched Ulysses Klaue's henchmen will probably meet her match against these killer aliens. — Jorge Jimenez
Credit: Marvel Studios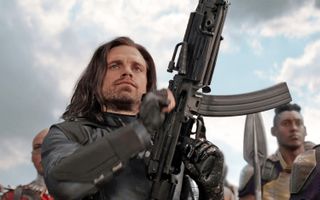 Winter Soldier
It looks like Bucky Barnes — fresh off of getting his groove back in Wakanda — will be safe. Primarily, this is because his redemption is only now beginning in Infinity War, after he stood at the root of the controversy in both Winter Soldier and Civil War. Also, he's a prime candidate to take the shield, were Steve Rogers to walk away or be shaken from this mortal coil. — Henry T. Casey
Credit: Marvel Studios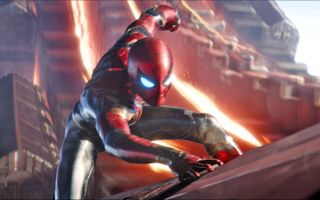 Spider-Man
For years, we've waited for that perfect iteration of Spider-Man, and we've finally got it. Too bad our friendly neighborhood Spider-Man is probably going to meet his maker. It's just the kind of emotional demise that would really raise the stakes. In the comics, Spidey gets beaten to death by Thanos' mate, Terraxia. But with no Terraxia (that we know of) in sight in the MCU, Thanos might do the deed himself. — Sherri L. Smith
Credit: Marvel Studios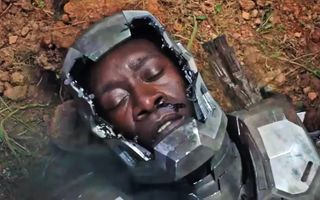 War Machine
While we're pretty sure that Jim "Rhodey" Rhodes' boy Tony has a grisly date with death, we're not too sure about good old War Machine. Last we saw Rhodey, he was in a crude exoskeleton made by Stark to help the pilot regain his legs after Captain AmericaAvengers: Civil War. However, the Avengers are going to need a new guy with a metal, flying battle suit. And with a trip to Wakanda to get a few healing beads, Rhodey could be back in the saddle just in time. — Sherri L. Smith
Credit: Marvel Studios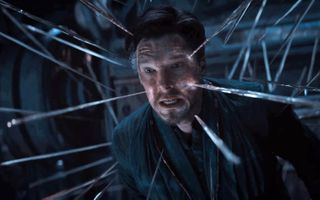 Doctor Strange
It's a foregone conclusion at this point that Doctor Strange's Eye of Agamotto is the Time Stone. That doesn't bode well for the good doctor, as this gem is vital to Thanos' mission to gather all the stones together in the Infinity Gauntlet. Hopefully, Strange and Wong can stay one step ahead of the Mad Titan long enough to come up with a plan to stop him. — Sherri L. Smith
Credit: Marvel Studios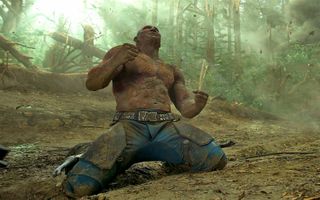 Drax
The death of the (often-unintentionally) hilarious muscle of the Guardians of the Galaxy is neither a likely, nor an unlikely event. He's slated to appear in the third film of that franchise, but that could always be in a flashback. Removing Drax from the crew would definitely heighten the risk the crew is taking for the future films. While Drax actor Dave Bautista is definitely becoming a big name, having performed in these films, Blade Runner 2049 and the James Bond film Spectre, he's not the lynchpin that ties the gang together (that'd be Star-Lord). — Henry T. Casey
Credit: Marvel Studios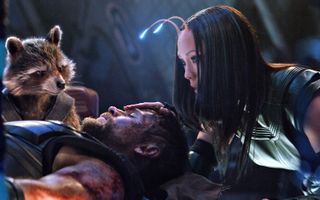 Mantis
The Guardians of the Galaxy's resident empath could meet her end by simply coming into to contact with the Mad Titan in an effort to put him to sleep. Because she can sense a person's emotion by touching them, she can most likely reveal Thanos' true intentions in one last heroic act before joining a seemingly long list of Thanos-based casualties. — Jorge Jimenez
Credit: Marvel Studios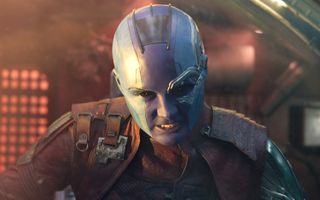 Nebula
Not only is Thanos' "real" daughter stuck with her sister, Gamora, and the rest of the Guardians of the Galaxy, but she's also plain miserable. At this stage of her arc, we wouldn't be surprised to see her death as an act of sacrifice to reach a redemption. Would Guardians Vol. 3 be better off with her in it? Of course, but you try stopping the Grim Reaper in an epic film that looks to have a massive death toll.— Henry T. Casey
Credit: Marvel Studios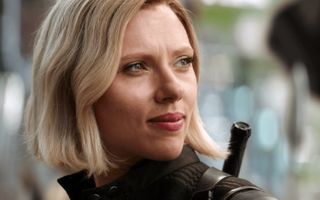 Black Widow
Natasha Romanoff may not have superpowers, strictly speaking, but she's proven time and time again that she can kick as much butt as everyone else. But in the chase for the Infinity Stones, she's also in as much danger as everyone else. And Black Widow has aligned herself with a few members of the Avengers (Captain America, Hawkeye) that we expect to fall against Thanos, putting her in a very delicate place. But as she's a potential leader of whoever survives, we hope she makes it through. — Andrew E. Freedman
Credit: Marvel Studios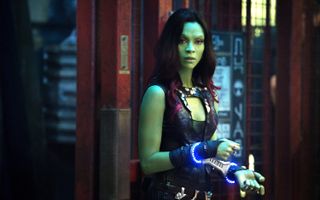 Gamora
Thanos has had many adopted children, but Gamora was by far his favorite. The trained assassin has killed many during her service to her father. But as a member of the current iteration of the Guardians of the Galaxy, her underlying mission is to kill her father. It's all but guaranteed that the two aren't going to have one of those touching father/daughter reunions when they finally come face to face on screen. And Gamora, even with all her skills, probably won't come out on top. — Sherri L. Smith
Credit: Jay Maidment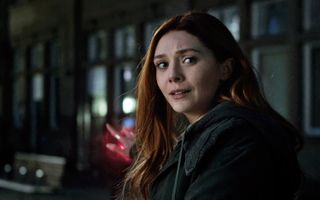 Scarlet Witch
Scarlet Witch's brother, Quicksilver, died during Age of Ultron, and she's never fully recovered. Now, with a budding relationship with Vision and more control over her powers, she's finally getting her life back together. That is, unless Thanos tears it apart. Vision is far more likely to die (after all, he's got an Infinity Stone lodged in his forehead), but we've seen Wanda get reckless before, and who knows what she'd do if provoked. — Andrew E. Freedman
Credit: Marvel Studios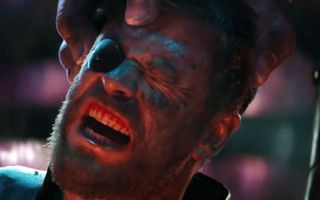 Thor
It took the utter ridiculousness of Thor: Ragnarok for the God of Thunder to come into his own, and now that he has, we're worried a wrong step could force him from the nine realms for good. Sure, he's got the people of (what once was) Asgard to lead, but Valkyrie could always do that. We think he's more likely to stick around than Iron Man or Captain America, though. You can't kill all of the OG Avengers, after all, but Thanos could also squeeze Thor's head so hard his brains come out through his eye patch just to surprise us. — Andrew E. Freedman
Credit: Marvel Studios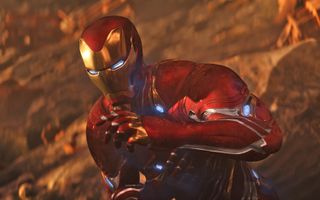 Iron Man
The true villain of Avengers: Age of Ultron, Stark, is bound to meet his maker, and soon. Whether he'll die protecting Pepper Potts or Parker is unclear, but Infinity War is the ninth Marvel film for Iron Man actor Robert Downey Jr., and he seems ready to move on. We're also starting to see some tech-savvy candidates who could rock the suit. Not only could Rhodes move out of War Machine and into the red and gold, but Shuri also seems like a prime candidate to revitalize the Iron Man franchise. — Henry T. Casey
Credit: Marvel Studios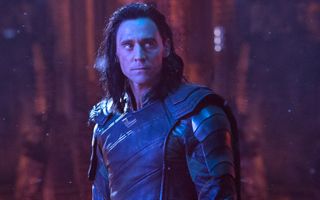 Loki
The god of mischief has won our hearts as our favorite double-crossing anti-hero. In the comic, Thor meets an untimely end after being turned to glass and being shattered. However, there's no mention of what happens to Loki. It's not unreasonable to think that Loki, in a moment of passion, seeking vengeance, or in an attempt to save his brother, might make the ultimate sacrifice. — Sherri L. Smith
Credit: Chuck Zlotnick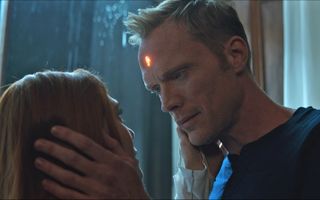 Vision
Vision is a prime target for Thanos, who will likely try to rip the Mind Stone from the head of the sweater-vest-wearing android. There's no doubt that Thanos will somehow obtain the stone, and it's hard to see Vision giving it up without a fight. We saw Vision act impulsively when Scarlet Witch was in danger during Captain America: Civil War. He may even offer up the Mind Stone, essentially killing himself in order to ensure the safety of Wanda Maximoff. — Jorge Jimenez
Credit: Marvel Studios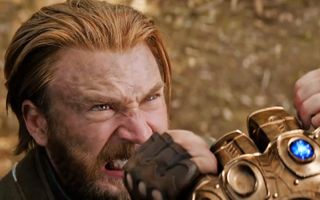 Captain America
Chris Evans has been the perfect Cap, making him a favorite for fans who couldn't care less about Steve Rogers when Parker or Logan were around. It's that love that will make it so painful when he eats it. It will probably be self-sacrifice, but Cap jumped on a grenade all the way back in The First Avenger. It's not the type of thing you can survive twice. If we're lucky, he'll at least make it to the sequel before Thanos obliterates him, but then Evans will likely drop out of the Marvel Cinematic Universe to direct, act in plays and grow out his '70's porn 'stache. — Andrew E. Freedman
Credit: Marvel Studios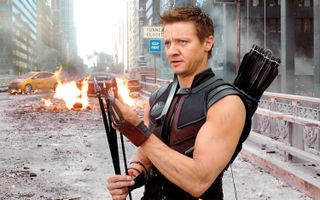 Hawkeye
Clint Barton's reached the expendable state of his career, so much so that we all expected him to bite the dust in Captain America: Civil War. Maybe he'll last long enough for Marvel to finally make a Black Widow solo film, but it feels like that movie has better odds of being a prequel than taking place post-Infinity War. It doesn't help that Hawkeye has been in virtually none of the marketing for Infinity War, making his end seem almost inevitable. — Henry T. Casey
Credit: Marvel Studios