Best of GDC 2018: The Games and Gear to Watch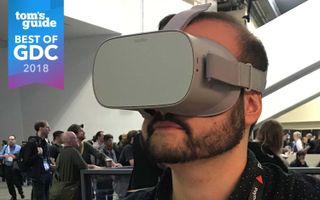 Best Games and Gadgets of GDC 2018
San Francisco's annual Game Developers Conference provides an exciting glimpse at the future of gaming, and GDC 2018 was no exception.
We saw VR get more accessible with Oculus Go, sampled the Nintendo Switch's exceptional indie game lineup, and experienced awesome new technologies that can change the way we broadcast and interact with games. We played small games; big games; engrossing virtual-reality games and games that completely tossed away the concept of a traditional controller. Here are our highlights straight from the GDC 2018 show floor.
Credit: Tom's Guide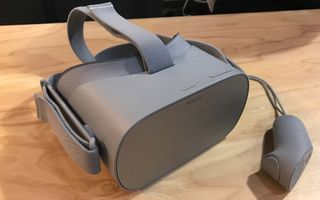 Best of Show - Oculus Go
Oculus Go could finally be the headset that solves virtual reality's accessibility problem. This $199, fully stand-alone device comes with everything you need for mobile-grade VR, allowing you to jump into a variety of fun apps and games without attaching your phone or connecting a mess of wires to your high-end PC. Factor in its sleek, minimalist design, solid launch titles and cross-play support with Rift and Gear VR, and Oculus Go could be the most appealing headset yet for those dipping into VR for the first time. —Mike Andronico
Credit: Tom's Guide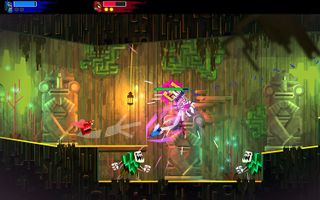 Best Overall Game - Guacamelee 2
The first Guacamelee was one of most delightful surprises on the PS3. With its combination of tight combat, Metroidvania-style exploration, laugh-out-loud script and memorable Mexican folk-art graphics, the game was just begging for a sequel, and Drinkbox Studios is finally delivering one. Not only does Guacamelee 2 seem to have everything that made the first game so compulsively playable, but it refines combat, streamlines exploration and adds a slew of distinctive new villains. Plus, you can transform into a giant, murderous chicken and peck your foes into oblivion, so the game has that going for it. —Marshall Honorof
Credit: Drinkbox Studios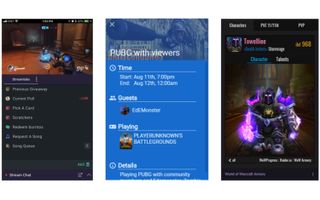 Best Technology - Twitch Extensions
Thanks to Twitch Extensions, Twitch isn't just a place to watch games — it's a place to interact with them, too. Extensions provide broadcasters with tools that let viewers do everything from view their favorite streamers' World of Warcraft stats to disrupt the in-game action of titles such as The Darwin Project. And with Extensions now coming to mobile, you'll get to enjoy more engaging Twitch streams than ever no matter where you watch. —Mike Andronico
Credit: Twitch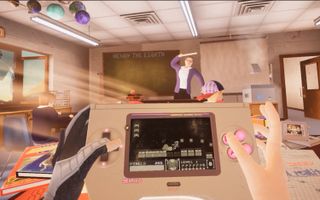 Best VR Game - Pixel Ripped 1989
There are good VR games and bad VR games, but even the great ones often feel like they'd be just as interesting on a a traditional TV screen. That simply wouldn't work in Pixel Ripped 1989, which combines a retro Game Boy-style platformer with a full-color 3D metagame.
In the game, you'll play as a retro video game heroine named Dot — while simultaneously playing as a schoolgirl named Nicola, controlling Dot on a Gear Kid handheld system. During boss battles, the two gameplay styles merge in creative and unexpected ways. PIxel Ripped 1989 is fun, but more important, it takes full advantage of its VR design. —Marshall Honorof
Credit: Arvore Immersive Experiences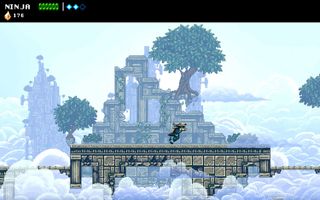 Best Indie Game - The Messenger
The fact that The Messenger is a tight, challenging throwback to games like Ninja Gaiden is exciting enough. But what truly makes this old-school action romp special is the way it seamlessly transforms between 8-bit and 16-bit playstyles on the fly, offering a healthy mix of focused platforming and open-ended exploration. Throw in some gorgeous pixel art and a charming sense of humor, and The Messenger could very well be the next mainstream indie game sensation when it hits Switch and PC later this year. —Mike Andronico
Credit: Sabotage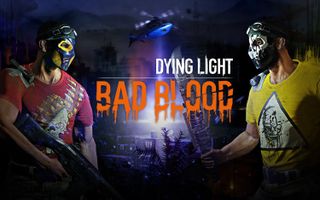 Best Multiplayer/AAA Game - Dying Light: Bad Blood
The "battle royale" genre is fairly new, and it already runs the risk of being done to death. After all, you can only dive into so many gigantic battlefields and square off against so many groups of 99 other murderous players. Dying Light: Bad Blood focuses the battle royale experience, capping the player count at eight, and giving you plenty of zombies to tackle until you find them. You'll eventually face down human combatants, but first, you'll defeat enormous bosses with a variety of weapons, leveling up to increase your strength and health. This helps save the best parts for last. —Marshall Honorof
Credit: Techland