The 11 Most Disappointing Games of 2017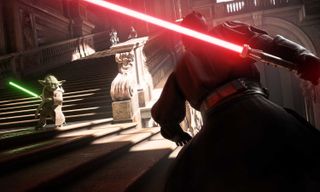 No One Wins
They can't all be winners. While 2017 brought us some awesome games, there were a bunch of duds, too. Some weren't technically polished; others took advantage of users with microtransactions; a few were ugly, and some committed the greatest sin of all: being boring. Whether you were expecting the next great installment of a major franchise in Mass Effect: Andromeda, wanted to see a new IP like Yooka-Laylee or wanted to explore the capabilities of a new system with 1-2-Switch, there was something this year to let you down. We suffered through these issues to offer you our list of the 11 most disappointing games of 2017.
Credit: Electronic Arts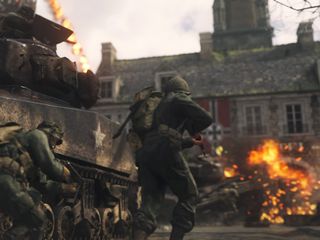 Call of Duty: WWII
The problem with Call of Duty: WWII is that it tells the same story we've heard time and time again. A group of soldiers from different walks of life is bonded together through battle, casting aside their differences to defeat the Nazis. The whole campaign has a "been there, done that" vibe. We've digitally stormed the beaches of Normandy so many times that most of us can do it blindfolded. Even the multiplayer mode doesn't do anything particular groundbreaking; it feels like a step backward for the long-running series. — Jorge Jimenez
Credit: Activision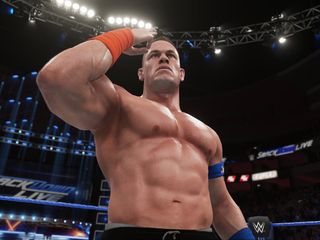 WWE 2K18
I didn't even buy WWE 2K18, because I learned my lesson about the troubled graps game franchise last year. Instead, I watched as the expectedly hilarious and botchy gameplay footage hit the Twitterverse. Most notably, a glitch in a backstage room led superstar John Cena to be put in an ankle-lock by a sofa. Further disappointment hit gamers when WWE 2K18 landed on the Switch and proved to be practically unplayable with its slow frame rates, even during characters' fabulous entrances. To paraphrase Mr. Cena, you can't see a good WWE game, because none exists. — Henry T. Casey
Credit: 2K Sports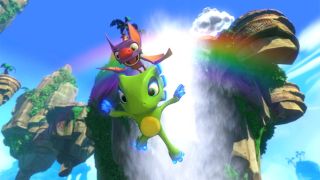 Yooka-Laylee
The saying "you can't go home again" is true — especially when it comes to video games. When Yooka-Laylee launched this year, it was supposed to be the spiritual successor to Banjo-Kazooie, the popular Nintendo 64 open-world platformer from 1998. Helmed by key people from the original title, Yooka-Laylee seemed to be on track to capturing the magic that made Banjo-Kazooie a fan favorite. And in many ways, with its bright, inviting colors and cuddly characters, the new title delivered. But the game also kept the janky cameras, uninspired level design and endless collection quests that were better left back in the '90s. Sometimes, it's best to leave the beloved playthings of the past right where they are, fondly remembered for what they were and serving as great stepping stones to the future. — Sherri L. Smith
Credit: Team17 Software Limited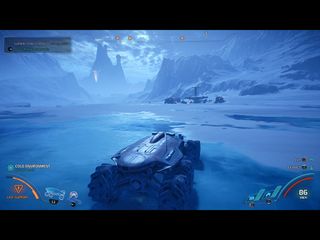 Mass Effect: Andromeda
Mass Effect: Andromeda broke my heart. After years of waiting for the latest installment, gamers were greeted with poor writing and shoddy driving missions. While the game's world looked great, the characters were so horrible that they instantly became memes on forums and social media. Even though the game's combat was fresh, gamers found it hard to get over the glitches and a boring story that prevented the conflict from ever feeling imminent. BioWare and EA decided to abandon ship entirely and didn't release any DLC content for the game. There were hints at an interesting idea about colonization and the future of humanity when our home planet is put further in danger, but instead, we got a clunky mess of a game that only the most die-hard Mass Effect fans could pretend to truly enjoy. — Andrew E. Freedman
Credit: Electronic Arts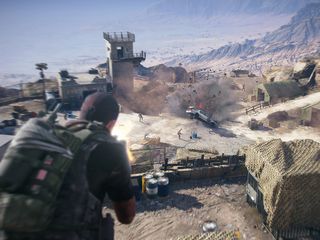 Ghost Recon: Wildlands
Let's get one thing straight: Ghost Recon: Wildlands is a good game. It's got a reasonably compelling story and tight combat and gameplay. And with a Predator expansion coming, this title is only getting better. Set in Bolivia, the open-world shooter has over 20 ecologically different zones, each more achingly beautiful than the last.
So why is GRW on this list? Homogeneity. Despite the change of locale, you've probably played this game in some shape form or fashion from Ubisoft. The publisher has been recycling the same aspects of gameplay and features and putting them in its most popular games. Send out a drone to scout things out? You can do the same thing in Far Cry Primal with an actual eagle, something you can also do in Assassin's Creed Origins. Over time, Ubisoft has polished and refined these mechanics and placed them into some of the company's most popular games, which is fine. But after awhile, it feels like if you've played one, you've played them all. — Sherri L. Smith
Credit: Ubisoft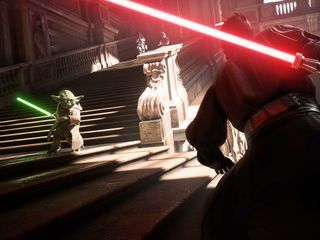 Star Wars Battlefront II
Promising a single-player campaign and content from all eras of Star Wars, Battlefront II was primed to be everything the first game should have been. Then it launched with an absolutely absurd progression system, which turned the process of leveling up your characters into a boring, luck-based grind even once the microtransactions were cut. The much-hyped story mode, while entertaining, didn't quite deliver on its promise of being an epic Empire tale. Star Wars Battlefront II is still a gorgeous and fun Star Wars shooter, but it's weighed down by so much baggage that you only occasionally get to see its greatness. — Mike Andronico
Credit: Electronic Arts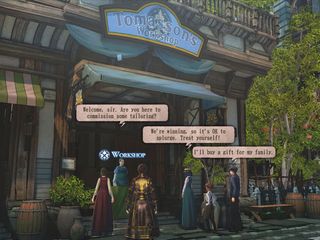 Valkyria Revolution
Valkyria Chronicles was one of the best strategy/RPGs ever made, and Valkyria Chronicles II was a worthwhile follow-up. Valkyria Revolution takes the series in a totally new direction — and it's not a good one. The problem isn't that Valkyria Revolution is an action/RPG; it's that this game is not a very good action/RPG. You construct a party from an enormous cast of forgettable anime stereotypes, then run up to your enemies, spamming special abilities until your foes drop dead. If this brilliant tactic fails, level up and try again. The story acts as a totally needless prequel, while the process of improving skills and equipment is tedious. Pick up the Valkyria Chronicles remaster instead. — Marshall Honorof
Credit: Sega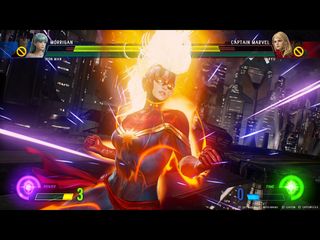 Marvel vs. Capcom: Infinite
I've logged more hours in Marvel vs. Capcom: Infinite than in any other game this year. So why is it on this list? While Capcom's latest tag-team brawler is an absolute delight to play, just about everything surrounding it is a major letdown. The game's graphics look a generation old, its story mode is a laughable B movie, and its cheap overall presentation reeks of a game that was rushed to market. In a year when Injustice 2 set a new standard for superhero fighting games in terms of both polish and content, I really wanted to see my favorite fighting franchise get the same amount of love. — Mike Andronico
Credit: Capcom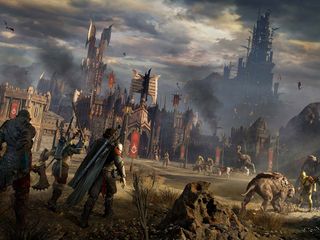 Middle-earth: Shadow of War
Middle-earth: Shadow of Mordor cut a lot of the tedious nonsense out of open-world games. Middle-earth: Shadow of War takes all that nonsense and crams it right back in. You'll get a truly enormous (but terribly uninteresting) world map, one absolutely littered with needless busywork that offers trivial rewards. The combat is still good, but now you'll need to level up equipment, skill trees, runes and all sorts of other tertiary traits that get between you and killing Mordor's endless horde of orcs. Even putting aside the nonstop repetition, the confused and predictable story offers little incentive for players to keep trudging through. And then there are the loot boxes, which are just as obnoxious as you've heard. — Marshall Honorof
Credit: Warner Bros. Interactive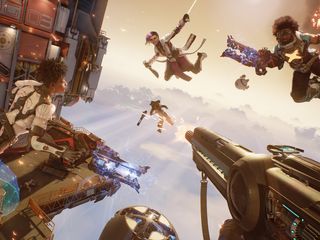 LawBreakers
LawBreakers was supposed to be the grand return of Gears of War creator Cliff Bleszinski. Instead, it was just another multiplayer hero shooter in a genre already crowded with better ones. While there's some fun to be had with LawBreakers' novel anti-gravity mechanics and overall fast pace, it often feels like a more cluttered and less enjoyable Overwatch. LawBreakers is by no means an awful game, but I expected more from the creator of some of the most influential shooters ever made. — Mike Andronico
Credit: Nexon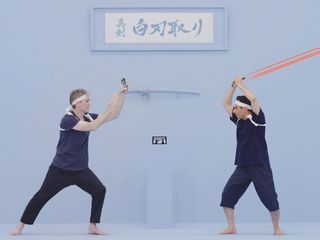 1-2-Switch
Almost a year into the Nintendo Switch's life, you have to wonder what Nintendo was thinking when it made 1-2-Switch. The mini game collection isn't fun the way Wii Sports was, because motion controls really aren't novel anymore, and there are only so many times you want to milk a cow with a Joy-Con. Nintendo could have at least included the collection with the Switch itself. But instead, the company charged a full $60 for a motion-control gimmick that is better off forgotten when there's some Breath of the Wild and Super Mario Odyssey to play. — Andrew E. Freedman
Credit:Nintendo