20 Virtual Console Games We Want on Nintendo Switch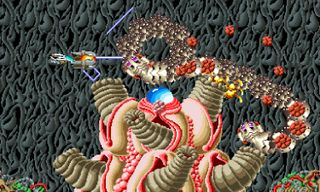 20 Virtual Console Games We Want on Nintendo Switch
For all the benefits of the Nintendo Switch, the last-gen Wii U and last-last-gen Wii still have one major benefit: a massive library of retro games made available through the Virtual Console. Nintendo recently announced that the Wii Shop Channel will shut down on Jan. 30, 2019; this still leaves hundreds of Virtual Console games available on the Wii U. Of course, that just raises the question of which retro games should be on the Nintendo Switch — especially from the Wii VC, which may otherwise disappear forever.
Credit: Nintendo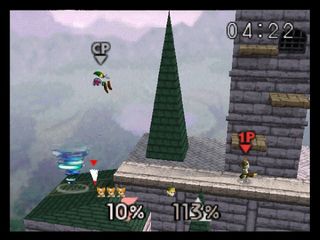 Super Smash Bros. — N64 (1999)
Smash Bros. games are so universally beloved, we practically assume one will be released for each Nintendo console. That only makes it stranger that Super Smash Bros. on N64 — the game that started it all — was re-released only once, on the Wii Virtual Console. This game introduced everything that makes the franchise work, from the "Nintendo characters as collectible toys" gimmick, to the bizarre levels combining elements of Nintendo's entire canon. While Melee, Brawl and the Wii U/3DS follow-ups are great, the original Super Smash Bros. still has enough family-friendly charm to belong in any Nintendo fan's library.
Credit: Nintendo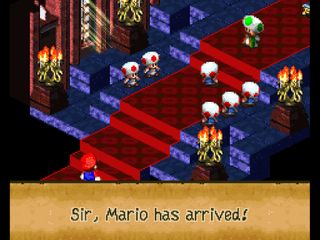 Super Mario RPG: Legend of the Seven Stars — SNES (1996)
Mario has starred in several RPGs over the years, but how are there not a dozen sequels to Legend of the Seven Stars? The original Super Mario RPG was one of a kind, opening with a traditional rescue-the-Princess story, which takes a hard left turn after a new supervillain literally falls out of the sky. Now it's up to Mario, Bowser and Princess Peach, along with new friends Mallow and Geno, to save the entire Mushroom Kingdom. This SNES Classic was a late arrival on the Wii and Wii U Virtual Consoles, but the Switch deserves its own version. (And seriously, Nintendo, about those sequels…)
Credit: Nintendo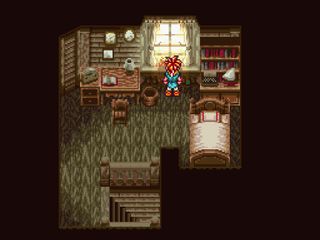 Chrono Trigger — SNES (1995)
Chrono Trigger is on the short list for the best game Square ever developed, if not the best Japanese RPG ever made. Crono and his friends attend the Millennial Fair (in the year 1000, naturally), but a freak accident sends them hurtling through the timestream. When they discover that the apocalyptic beast Lavos is destined to ravage the world in 1999, these unwitting time travelers explore the past and future in an attempt to stop it. Throw in incredibly memorable characters, like Robo the android and Frog the chivalrous knight, and you end up with one of the most beloved games of any time period.
Credit: SquareSoft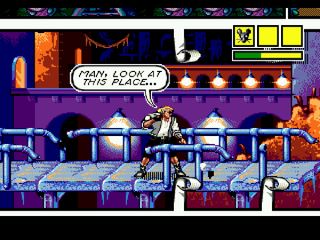 Comix Zone — Sega Genesis (1995)
Comix Zone is one of the few retro games that's been ported to almost every subsequent system — and given how much fun it is, the Switch should be no exception. Its story follows Sketch, an artist who gets sucked into his personal comic book universe by the archvillain of the series. Each level takes place within the panels of a comic book page, forcing players to navigate to the final scene before besting a tough final challenge or difficult boss. While Comix Zone is fairly difficult to complete, everything from its unique visual style to its infectiously charming soundtrack will keep players coming back for more — on any gaming system.
Credit: Sega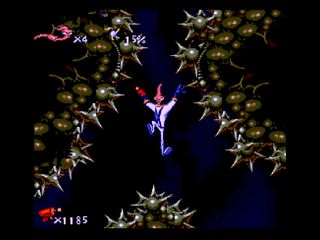 Earthworm Jim — Sega Genesis/SNES (1994)
During the '90s, animal protagonists were the norm for just about every video game platformer. Yet few games satirized this approach while embracing their strangeness quite like Earthworm Jim. This Genesis and SNES classic follows Jim, an ordinary earthworm who takes control of a super suit, granting him the ability to walk and fire weapons. Almost immediately, he finds himself under attack from villains seeking the suit for their own purposes, which culminates in a quest to rescue Princess What's-Her-Name. Between its subversive humor and richly entertaining level design, Earthworm Jim was a '90s gaming gem that should be preserved on the Virtual Console for future generations.
Credit: Playmantes Interactive Entertainment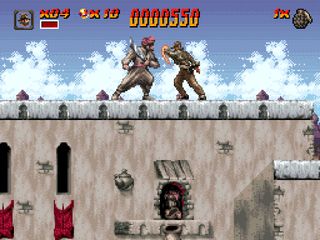 Indiana Jones' Greatest Adventures — SNES (1994)
It's the 1990s. You've been asked to develop an Indiana Jones video game (you lucky bum), and have to choose which movie to adapt. After rewatching Raiders of the Lost Ark, Temple of Doom and The Last Crusade, you walk up to your game producer and say, "We'll do them all at once." That's how you get Indiana Jones' Greatest Adventures, a side-scrolling platformer that re-creates the best scenes from the entire trilogy. While not the best example of its genre, it nonetheless is a perfect historical artifact from a time when every movie needed an all-ages video game. It belongs in a museum!
Credit: JVC Musical Industries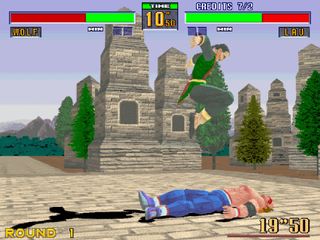 Virtua Fighter 2 — Arcade (1994)
Fighting games were once staples of video game arcades, and few stood out quite like Virtua Fighter 2. This early 3D fighting game pitted characters against each other in martial arts combat, with the goal of either depleting your opponent's health bar or knocking them out of the ring. Unlike with most games in this franchise, you could adjust your arena size, from a tiny platform all the way to 82 meters across. Throw in a colorful cast of characters and impressive graphics (for the time), and you'll find that Virtua Fighter 2 made a lasting contribution to the fighting-game genre.
Credit: Sega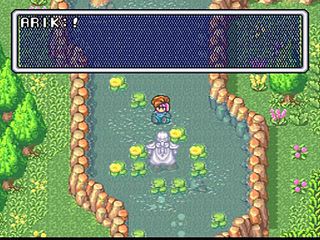 Secret of Mana — SNES (1993)
It's hard to imagine a Final Fantasy spin-off so popular and beloved that it could actually drop the franchise name and remain memorable. Yet that's exactly what Secret of Mana accomplished. This direct sequel to Final Fantasy Adventure follows a young boy who's been exiled from his village after discovering a magical sword. This jump-starts a quest to locate eight Mana temples, which can restore the sword's power and stop the advances of a corrupt empire. Secret of Mana was a smash hit that has seen several remasters, but the SNES original deserves the Virtual Console treatment all the same.
Credit: SquareSoft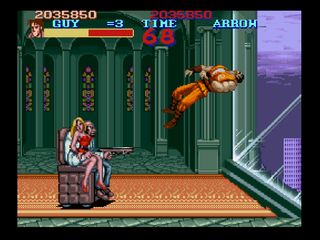 Final Fight — SNES (1991)
There are several fascinating details behind Final Fight's creation that make this game worth your attention. It was first imagined as a sequel to Street Fighter, until its developers decided to make a stand-alone beat-'em-up game instead. And it was loosely based on a 1984 film called Streets of Fire, which the creative team adored. But all you really need to know is that you can play as Mayor Haggar, an ersatz Teddy Roosevelt character who punches criminals in his quest to rescue his daughter. So why isn't this on the Switch right now?
Credit: Capcom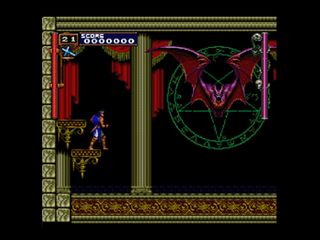 Castlevania: Rondo of Blood — TurboGrafx-16 Entertainment SuperSystem (1993)
Symphony of the Night is undeniably the best Castlevania game (Editor's note: Portrait of Ruin would like a word with you), but you may not be aware that it's a direct sequel to this retro classic. Castlevania: Rondo of Blood follows Symphony supporting characters Richter Belmont and Maria Renard on their first attempt to defeat the evil vampire lord Dracula. Rondo of Blood's remastered version, Dracula X, is easily attainable on PSP and Vita. However, the original TurboGrafx-16 Entertainment SuperSystem version is incredibly hard to find outside of a Virtual Console release — and it would be a genuine shame to miss the solid platforming craftsmanship on display here.
Credit: Konami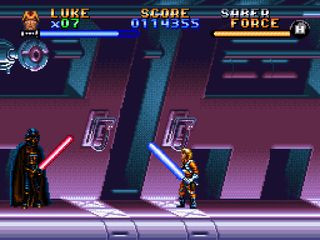 Super Star Wars: Super Empire Strikes Back — SNES (1993)
A long time ago, in a console generation far, far away, a special trilogy called Super Star Wars debuted. Taking each scene in the original trilogy and adding two dozen more blaster fights than we remembered, this series was simultaneously faithful and unfaithful to its source material. (Han shot first, and repeatedly.) Throw in cheat codes that allow you to play as an Ewok with infinite thermal detonators, and you may never need another video game again. Super Star Wars was recently remastered for PlayStation 4, but Empire Strikes Back and Return of the Jedi desperately need ports as well.
Credit: JVC Musical Industries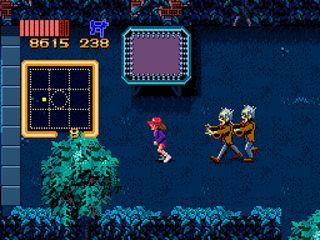 Zombies Ate My Neighbors — SNES (1993)
Zombies Ate My Neighbors wasn't the only video game to twist the horrific fare of monster movies into something almost charming, but it's certainly one of the most memorable. The game follows Zeke and Julie, two teenagers trying to rescue their neighbors before said neighbors get killed in various apocalyptic monster attacks. Beyond the titular zombies, players also need to worry about vampires, werewolves, aliens and many more threats — including giant demonic babies. The end result combines run-and-gun gameplay with various puzzles to reach endangered neighbors, making a unique title that would play well on the handheld Switch.
Credit: Konami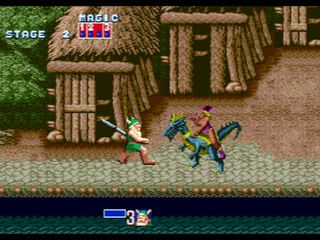 Golden Axe — Sega Genesis (1989)
It's hard to imagine what beat-'em-up games might look like if Golden Axe had never existed. This fantasy title follows a Conan-inspired barbarian, a mighty dwarf and a longsword-wielding Amazon on their journey to rescue a royal family and retrieve the magical Golden Axe. Players can smash through enemies with brute force, cast spells with magic potions and even steal horses from enemies and ride them into battle. Whether you're playing the original game or its worthy sequels, Golden Axe remains a gaming classic for the ages.
Credit: Sega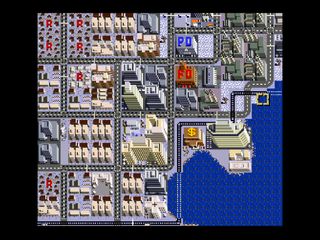 SimCity — SNES (1989)
When gamers think of SimCity, we tragically tend to think of the 2013 version's botched release, when we should be remembering the 1989 classic instead. This game challenged mayors to design an efficiently run city, accounting for zoning, power grids, transportation layouts and more. Players looking for additional challenges could attempt scenarios loosely based on real-world cities, of which the SNES edition contained two exclusives. SimCity was the definitive pioneer of city-building sims in its time, and one that deserves its place in gamers' memories and Virtual Console libraries.
Credit: Nintendo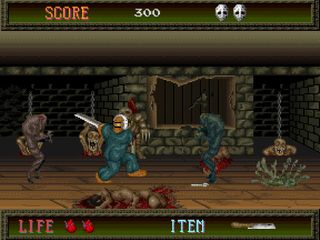 Splatterhouse — Arcade (1989)
When pearl-clutching critics of the '80s and '90s claimed that video games were violent and gory, the examples they chose were usually laughable. Splatterhouse was not a laughable example. The original arcade release could be genuinely unsettling. Eerily designed monsters burst apart with each kill, corpses littered level backgrounds and the protagonist bore a striking resemblance to iconic slasher Jason Voorhees. The console release toned down the creepy elements somewhat, and eventually reached the Wii's Virtual Console. But if the Switch truly wants to cater to gamers of all ages, Nintendo should bring back the arcade version. Nostalgic players and horror fans will thank you.
Credit: Namco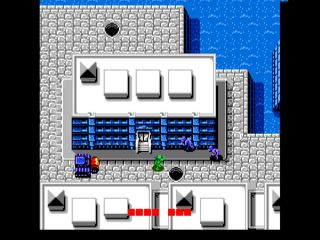 Teenage Mutant Ninja Turtles — Arcade/NES (1989)
While I'll always have some nostalgia for the original Teenage Mutant Ninja Turtles NES game, most players will admit that the Arcade edition was far superior. The beat-'em-up format suited the Turtles better than platforming, the level and character designs were fantastic, and the game never bothered with an outrageously difficult water level. The game was later ported to NES but never got the Virtual Console release it richly deserves. If Nintendo's smart, it will try to correct this oversight on the Switch.
Credit: Konami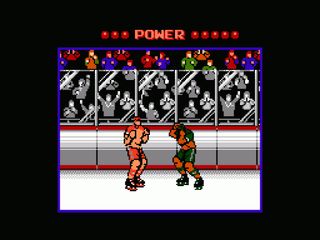 Blades of Steel — NES (1988)
I was never much of a sports gamer, instead preferring platformers or RPGs during the heyday of the NES. Blades of Steel was the exception. This popular hockey video game allowed one or two players to face off in single games or larger tournaments, and even generated fistfights if your character struck a single opponent several times in a row. While the visuals and gameplay are fairly basic by modern gameplay standards, there's nonetheless a simple pleasure in each unfolding game.
Credit: Konami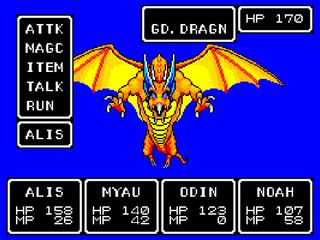 Phantasy Star — Sega Master System (1988)
The vast majority of electronic RPGs in the '80s and '90s were based on magical fantasy worlds. Phantasy Star was one of the rare examples to offer science-fiction elements, letting players explore other worlds and wield futuristic weapons. The result was a formative video game that helped define early Japanese RPGs. It also spawned several sequels, which continued to explore its rich, character-centric universe. The original game is currently available only on the Wii Virtual Console, making it a good candidate for Nintendo to re-release.
Credit: Sega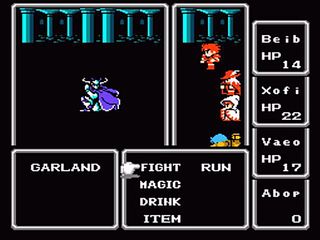 Final Fantasy — NES (1987)
Final Fantasy quickly became a running joke thanks to its title. How can anything be final about a series that spawned a carload of sequels? Thankfully, each game was so good, fans were able to overlook the misleading name, and the franchise's quality was clear right from the start. Final Fantasy for the NES featured a large game world, memorable opponents and an adventuring party that you could create and perfect yourself. Although Final Fantasy has been re-released several times over, the original NES sprites are as charming as ever, making it a prime candidate for a Virtual Console Switch port.
Credit: SquareSoft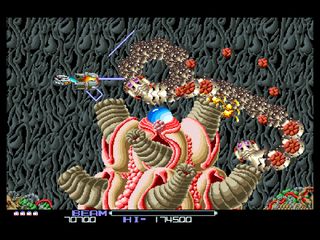 R-Type — Arcade (1987)
The original R-Type arcade machine stole many quarters from us in its day, yet it kept calling us back time and time again. R-Type's story is fairly straightforward: The player must take control of a powerful starfighter to destroy the alien Bydo, which threatens humanity. Where the game stands out from other shoot-'em-ups is that it forces players to overcome unique enemies and obstacles built into each level. Victory isn't just reflex; it's partly about memorizing level layouts as you play. While sequels kept R-Type in the public's eye for years, it's about time for this gaming classic to get a Virtual Console re-release.
Credit: Nintendo