12 Nintendo Switch Indie Games to Look Out For
Small games for Nintendo's big new system
The Nintendo Switch isn't just the home of Zelda and Mario — it's also shaping up to be a vessel for tons of great indie titles. Nintendo's new console is getting more than 60 indie games this year, from established hits like Shovel Knight and Overcooked to promising newcomers such as Pocket Rumble and Yooka-Laylee.
Several of these indies take advantage of unique Switch features such as HD rumble, and all of them can be enjoyed both at home and on the go. If you're looking for Switch games that think outside of the box, here are some awesome indies to look out for.
Shovel Knight (March 3)
One of the most popular indie games of the past few years, Shovel Knight pays homage to classic platformers such as Mega Man, Castlevania and DuckTales while touting a charming pixelated style all its own. It's latest chapter, Shovel Knight: Spectre of Torment, can be purchased on its own, and also comes bundled with Shovel Knight: Treasure Trove, which collects all add-ons previously released for the game. Both games are exclusive to Switch for a limited time.
Pocket Rumble (March 2017)
Pocket Rumble is a retro-inspired 2D brawler that blends the depth of a traditional fighting game with inviting controls that anyone can enjoy. The Switch version utilizes the system's unique HD rumble feature, so you'll feel different vibrations based on how hard you're getting hit.
Stardew Valley (Summer 2017)
One of 2016's breakout indie hits, Stardew Valley is a charming life simulator that lets you build up your own farm, make friends and even fall in love. The Switch version finally lets you enjoy Stardew Valley's surprisingly addicting gameplay on the go, and will be the first version to support the game's new multiplayer mode.
Blaster Master Zero (March 9)
A fresh new spin on the classic Blaster Master game for the NES, Blaster Master Zero should scratch an itch for anyone looking to get their 2D action fix on the Switch. This retro reboot promises revamped gameplay, new levels, and "numerous character cameos," and will also be available on the Nintendo 3DS.
SteamWorld Dig 2 (Summer 2017)
A sequel to the critically-acclaimed platformer for Wii U and 3DS, SteamWorld Dig 2 promises a whole new set of worlds for you to dig and jump your way through. Developer Image & Form promises that Dig 2 will have much more content than its predecessor, as well as more complex levels that force you to think outside the box. SteamWorld Dig 2 will be exclusive to Nintendo Switch when it launches.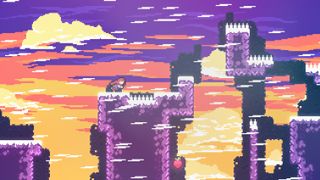 Celeste (TBD 2017)
If it hasn't been made clear yet, the Switch is going to be a great place to play platformers. One of many games rounding up the console's lineup of retro-style side-scrollers is Celeste, a title whose devious levels and pixelated art style combine for an experience that's both challenging and charming.
Dandara (Summer 2017)
A unique spin on the "Metroidvania" formula (think big 2D side-scrollers with lots of exploration), Dandara lets you bend gravity as you zig-zag through challenging levels filled with traps and dangerous enemies. This indie adventure will have Switch-exclusive features, including HD rumble support.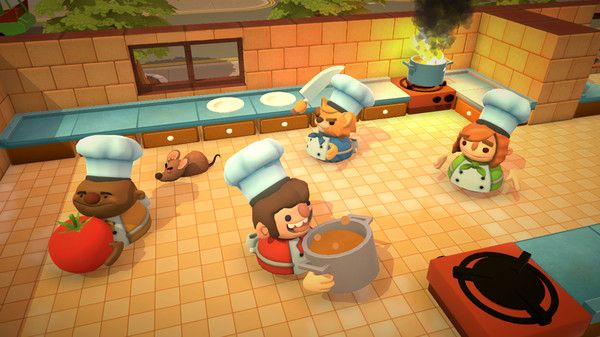 Overcooked: Special Edition (TBD 2017)
Overcooked quickly became one of the most popular local multiplayer games around when it launched in 2016, and this wacky co-operative cooking challenge should be right at home on the Switch. This Special Edition includes all previously released DLC, while utilizing the Switch's HD rumble to allow you to feel unique vibrations based on whatever food you're chopping up or mixing.
Tumbleseed (Spring 2017)
Tumbleseed is a quirky, physics-based puzzle adventure that has you guide a small seed up a mountain while avoiding enemies and obstacles. Thanks to the Switch's HD rumble capabilities, you'll be able to feel exactly where your seed is on the screen.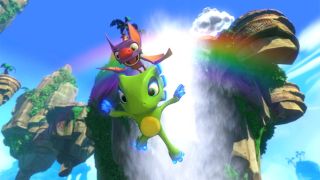 Yooka-Laylee (April 2017)
If you grew up playing 3D platformers on your Nintendo 64, Yooka-Laylee is the game for you. This charming new adventure is made by some of the folks behind Banjo-Kazooie and Donkey Kong Country, and retains many of that game's best features while introducing new characters and worlds. Offering unique buddy-based mechanics, tons of collectibles for completionists and promising multiplayer options, Yooka-Laylee is an old-school homage that should be right at home on Nintendo's new-school system.
The Escapists 2 (TBD 2017)
A follow-up to Mouldy Toof's popular prison escape game, The Escapists 2 introduces multi-level prisons and a variety of ridiculous new strategies for planning your big breakaway. This sequel supports drop-in/drop-out co-operative play for up to four players, making it a great title for folks looking to add another fun local multiplayer game to their Switch library.
Flipping Death (TBD 2017)
Flipping Death is a twisted and funny 2D adventure game that casts you as a ghost that can possess the living, which allows you to literally flip between the real world and the ghost world. With unique platforming gameplay and an art style that looks ripped right out of a Tim Burton film, Flipping Death could be one of the Switch's indie standouts when it launches later this year.