19 Tips For Mastering Fire Emblem Heroes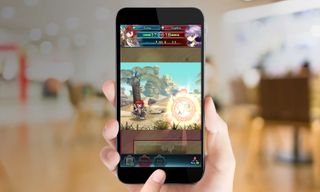 Become the ultimate summoner
Fire Emblem Heroes, Nintendo's new mobile hit, crams the series' tactical role-playing gameplay and charming characters into an addictive, bite-size package. But unlike Super Mario Run, Fire Emblem Heroes is a fairly complex game, and there are a ton of menus, items and features that even Nintendo doesn't really explain.
That's where we come in. From knowing the basics of battle to learning how to snag the best characters, here are 19 tips for becoming the best summoner in Fire Emblem Heroes.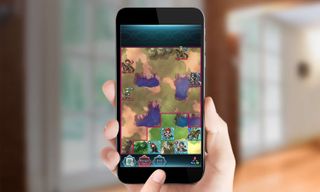 Know Your Colors
Every character in Fire Emblem Heroes has a weapon type, and knowing the rock-paper-scissors system of what beats what is key to winning. Put simply, red weapon types beat green weapon types. Green beats blue, and blue beats red. If you attack the right colors, you'll do 20 percent more damage.
There are also colorless weapon types (such as bows and ninja stars) that don't have any color advantages or disadvantages. However, units with bows do a ton of damage against flying units of any color, so keep that in mind.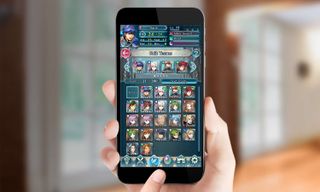 Creating Teams
Now that you know Fire Emblem's attack triangle, it's time to make some teams by selecting Allies > Edit Teams. You can store up to five teams at once -- you should probably have at least one squad that features one of every weapon color, as well as a few teams that favor a certain color.
Before you enter a battle, look for the enemy weapon types under the name of each mission. You can switch teams at the top of the Battle menu to find the perfect squad for that fight. For example, you might want to take a green-heavy team into a battle against a bunch of blues, or pick a more balanced team for enemy squads with one of each color.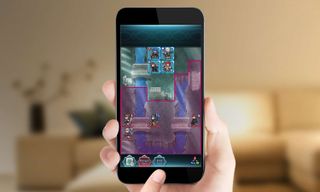 Checking Your Danger Area
The first thing you should do at the start of any battle is tap the Danger Area icon at the bottom of the screen. This shows which spaces on the map are within range of your enemies' attacks, making it easier to safely navigate the battlefield. You can also tap on an individual enemy to see their specific attack range.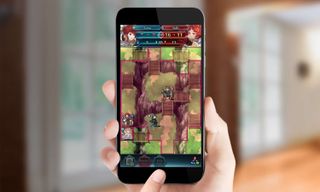 Previewing Battle Outcomes
As with any Fire Emblem game, Heroes lets you preview the outcome of a showdown before you attack a character. Once you drag your character over an enemy for a potential attack, you'll see a battle preview at the top of the screen that shows how much damage you and your opponent will deal to each other. This way, you can figure out who you can kill instantly, and who you should steer clear of at all costs.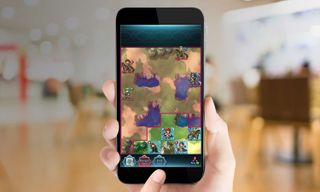 Using Specials
Characters that have a Special attack equipped will have a purple number next to them on the battlefield. That's how many normal attacks you have to perform before gaining access to your special. Once you hit that number, you'll see the C-shaped special icon next to your character, which means the next attack you land will be a big one. To see exactly what a Special attack does, simply tap the name of it when you have your character highlighted.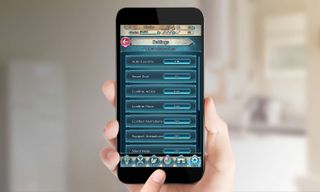 Combat Animations and Auto Battling
There's no denying that the art in Fire Emblem Heroes is top notch, but if you are trying to maximize your time, you can speed things up by turning combat animations off. To do so, select Misc > Settings. Then turn off "Combat Animations" and "Support Animations." Now you won't see the cutscenes every time one of your heroes gets into a fight.
If you want to speed things up even further, you can also let the AI manage your battles and let them play out in lightning speed. To turn on Auto-Battle, just hit the menu button and select the Auto-Battle option during a battle. And if you want to take back control, all you have to do is hit the red Cancel Auto-Battle button in the bottom left corner.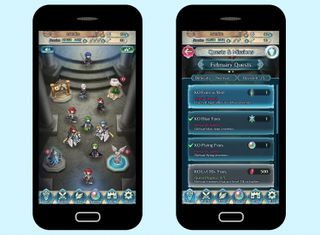 Collecting Rewards
Fire Emblem Heroes doesn't do a great job of telling you how to collect rewards from the Home screen, meaning you could miss out on key items. You need to tap the Owl at the top right of the screen to collect any presents you've been given (including log-in bonuses), while the Fountain at the bottom right lets you track Quests and collect rewards after finishing them.
Once you're in the Quests menu, tap the silver coin icon at the top right of the screen and select the Missions tab to collect points for your My Nintendo account. Lastly, if any of your Home screen characters have hearts coming out of them, you can tap them for bonus items. Be sure to check these various menus regularly -- especially after beating story chapters.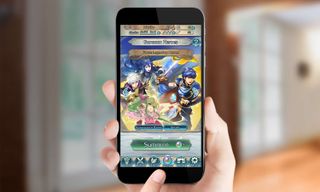 Summoning Heroes - Rarities, Drop Rates and Hero Focus
There's a ton of allies to collect in Fire Emblem Heroes, but not all of them are created equal. Even characters with the same name can be differentiated by their star levels, which range from 1 star to 5 stars, with 5 being the best. 5-star characters have the best stat growth and can unlock signature abilities not available to lesser starred heroes, but they are also the hardest to get.
Additional characters are often split between what the game calls Focuses, which makes it super important to check the list of available characters available from a specific Focus. To navigate between different Focuses, hit the left and right arrows while on the Summon Heroes screen, and to see the list of available characters hit the "Details" button at the bottom of each Focus.
Typically, you have a 3.25 percent chance to summon a 5-star hero, with an additional 3.25 percent chance to summon one of the 5-star heroes from your selected Focus. There's a 35.81 percent chance to summon a 4-star hero, and a 57.69 percent chance for a 3-star hero. Select 1- and 2-star heroes can be earned by completing a list of special maps that changes daily.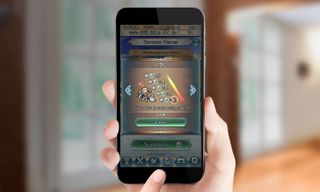 Summoning Heroes Part Two - Save Your Orbs for More Heroes
While it costs 5 orbs to summon a new hero, prices actually go down if you continue to summon more heroes from the remaining gemstones. If you continue to redeem your orbs using the remaining gemstones, it'll only cost 20 orbs for 5 summons instead of 25. The pattern is always the same: it'll cost you 5 orbs for the first summon, the 4 for the next 3 summons, and 3 orbs for the fifth and final summon.
However, there are situations where you might not want to do this. For example, if your summoning ring is full of blue and green gemstones, but you're in dire need of a hero with a red weapon type, it may be a good idea to summon one hero, then back out in order to get a new selection of gemstones.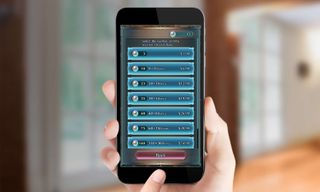 Getting the Best Deal on Orbs
While early experience indicates that Fire Emblem Heroes is great without needing to invest real money, for those who want to speed up their progress or build up a big roster, you can also get orbs in exchange for real money.
If you do, you should know that the $39.99 pack for 75 orbs is actually the best deal. It averages out to 53.32 cents per orb, which is ever-so-slightly better than the 53.56 cents per orb price you get from the $74.99 orb pack. Yeah, it's not a big difference, but why pay more when you don't have to? Just stay away from the 3 orb pack, which for $1.99 averages out to 66.3 cents per orb.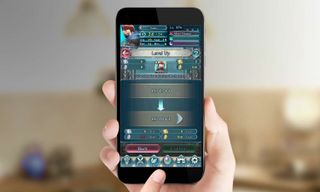 Leveling Up
While your characters will automatically level up as they defeat more heroes in battle, you can also level up them up manually by selecting Allies > Level Up. You can level up heroes that are level 1-19 by using Shards, while heroes level 20 and above level up via Crystals. Universal (yellow) shards and crystals can be used on any character, while red, blue, green and transparent shards only work with units of that color type.
Training Tower mode is a great way to earn lots of shards and crystals, as well as badges, which are used for any characters that have reached level 20.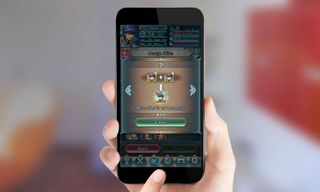 Merging Allies and Unlocking Potential
If you find yourself with two of the same hero, you can merge them to make them more powerful by selecting Allies > Advanced Growth > Merge Allies. From there, you'll first select the hero you want to enhance, as well as the less powerful duplicate you want to merge with it. Your merged hero will now have higher stats.
Also found in the Advanced Growth menu is the ability to Unlock Potential. In this menu, you can increase the star rating of your hero (which makes them even more powerful) in exchange for special items. Raising the rating of 1-star to 3-star heroes requires a Hero Feather and a Badge, while promoting a 4-star hero requires a Hero Feather and a Great Badge. However, unlocking potential will cause your hero to lose any bonuses they gained from merging.
Learning and Equipping Skills
Every time a character levels up or merges with another character, they will gain SP. Then, you can use SP to unlock new and more powerful abilities. However, after unlocking an ability, you will still need to actually equip it, which costs a certain amount of stamina. Skills include things like more powerful attacks, buffs that will give you better stats or abilities that will let you teleport or damage adjacent enemies while attacking.
Too see a full list of each character's abilities, long press on their portrait, and hit the Skill List button on their stat page. Note: Some abilities can only be learned by 5-star heroes, which is one of the main reasons why 5-star heroes are so desirable.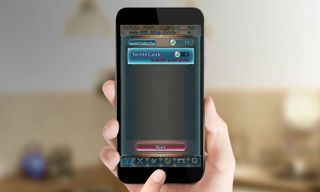 Castle Upgrades
At some point, you're going to need to hit the training tower to level up your heroes for their next big challenge. But before you might want to try to maximise the fruits of your labor. If you hit the shop icon in the bottom menu and click the Upgrade Castle button, you can purchase permanent upgrades to your castle with orbs that will not only improve the look of your castle, but also boost all the experience you gain by a certain percentage.
Purchasing the first two upgrades are pretty much a no brainer, as just 3 orbs will boost experience you get by 40 percent. And if you think you're going to be in on Heroes for the long haul, it would probably behoove you to upgrade your castle all the way. Here's a quick list of the costs and benefits you get for each new level of castle.
1 Orb - Torchlit Castle (20% Exp Boost)
2 Orbs - Columned Castle (40% Exp Boost)
5 Orbs - Carpeted Castle (60% Exp Boost)
8 Orbs - Ornate Castle (80% Exp Boost)
10 Orbs - Royal Castle (100% Exp Boost)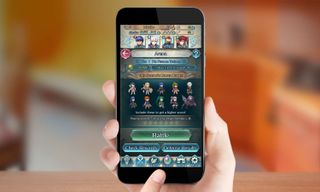 Get The Most Out of Arena
In Fire Emblem Heroes, Arena Duels let you to battle other players' teams. Winning battles will give you offense and defense points, and at the end of a season, you will be rewarded with feathers based on your performance. You need a Dueling Sword to initiate each arena battle. You can hold a max of three Dueling Swords at one time. Dueling Swords will be replenished at the end of every day, or anytime you consume a Dueling Crest.
Defense points are earned whenever your team defeats another team while controlled by the AI, while offense points are earned by defeating others. However, you only earn offense points if you can make all the way through the 7-match gauntlet. If you lose before that, all your progress, and points, will be erased and you will need to start all over again. This makes it a good idea to choose a Beginner team instead of Intermediate or Advanced if you have any doubts about the outcome of a match, because while Intermediate and Advanced teams will give you more points on a win, it's not worth breaking your streak if you lose.
You can also earn bonus offense points by using specific characters, which rotate every season and can be found on the home screen of the Battle Arena.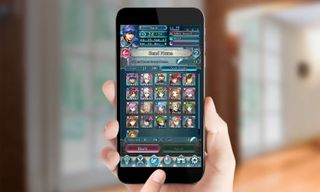 Sending Heroes Home
It's a sad part of battle, but there are some heroes you don't want or simply don't need taking up space on your roster. Instead, you can send them home by selecting Allies > Send Home. In return, you will get some feathers based on that character's rarity. The rarer the hero, the more feathers you will get. Later, you can use those feathers to upgrade the heroes you do like, so it's not a total loss.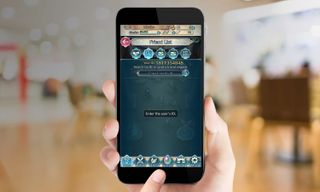 Adding Friends
Adding friends in Fire Emblem Heroes will allow their characters to visit your castle and drop off some handy items. To add a friend, tap the big Stone icon at the bottom left of the Home screen. From there, select the Search icon to enter your friend's ID, or to view your own ID to send to a friend. You can also tap the Mail icon to view any pending requests.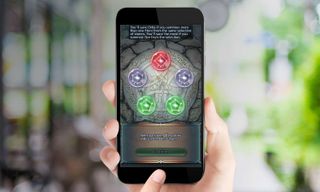 Get the Best Start Through Rerolling
If you truly want to maximize your start in Fire Emblem, you can continually "reroll" until you get an initial team full of 4 and 5 star heroes. The process works by starting the game, playing until your get your initial allotment of orbs, and using those orbs to summon your first team of heroes. From there, if you don't get the heroes or star levels that you want, you can select Misc >Account Management>Delete Your Data.
Warning: This will erase all your progress. From there, you can start the game anew, play through the tutorial and summon a new team, decide whether to keep the heroes or rinse and repeat. This can be a very tedious and time intensive process, but if you are absolutely insistent on starting a game with a 5-star Marth of other big name hero, its one of the few, if not only ways to get a lot of rolls without spending a ton of money.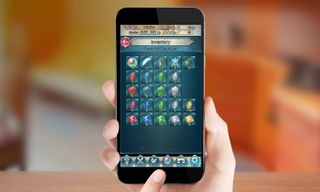 Know Your Items and Currencies
Every RPG has a set of important items and currencies, so here's a list of everything in Fire Emblem Heroes, and what they do and how you get them.
Orbs
Orbs are the most important items in the game. You can use them so summon to upgrade your castle or more importantly, summon new heroes. Orbs can be obtained as gifts, purchased via the in-game shop, or as a reward for completing story missions for the first time.
SP
SP is what you use to unlock new abilities for each character. You will get a certain amount of SP every time a character levels up, or when you merge two of the same character. The higher star level of the character you merge, the more SP you will get.
Experience (EXP)
Experience is the key to gaining levels. You will get EXP for defeating enemies or healing other heroes. You will get more EXP for defeating enemies around your level or higher; enemies that are too weak may not give you any EXP at all. You can also gain EXP and levels by consuming shards and crystals. The current level cap in Fire Emblem Heroes is 40.
Light's Blessings
This powerful item can be used after losing a mission to revive fallen allies, restore HP, enables allies to move and enable the use of specials. Just use them wisely, because they are quite rare.
Feathers
Feathers are used to increase a hero's rarity. When increasing a hero to 2 or three stars, you only need feathers. However, if you want to increase a hero to 4 or 5 stars, you will need badges in addition to feathers. It costs 20,000 feathers in addition to Great Badges to upgrade a hero from 4 to 5 stars.
Feathers can be obtained by sending heroes home, or as an award from the Battle Arena at the end of every season.
Stamina
Stamina is currency you use to play story missions, battle in the Training Tower, participate in the daily Special Battle, or equip skills. It regenerates automatically over time, or can be replenished by consuming a Stamina Potion.
Stamina Potions
Stamina potions are consumables that you can use to instantly refill your stamina. Currently they cannot be obtained through battles, they are only received as gifts.
Dueling Swords
Dueling Swords are currency used to participate in Arena battles. You can hold up to three at one time. They are automatically replenished at the end of each day, or if you use a Dueling Badge.
Dueling Badges
These consumables are used to replenish your supply of Dueling Swords. Currently they can only be obtained as gifts or as prizes during rare events.
Shards and Crystals
These consumables come in five colors, four of which correspond to your hero's type, as well as gold, which is used for all heroes. Shards are used to level characters up to level 19, while you will need Crystals to level them up to 20 and beyond. Shards and Crystals can be obtained from the Training Tower, with Crystals only showing up starting on the Sixth Stratum and higher.
Badges
Badges are can be combined with feathers to unlock a hero's potential and increase their start level, Note: You only need badges to increase heroes to 4 or 5 stars. Badges can be obtained from from the Training Tower, while Great Badges (required to upgrade a hero to 5 stars), are only available from the Sixth Stratum or higher.