Update June 3 2:36 pm ET: Apple has unveiled iOS 13. See our iOS 13 hub page for all of the new features.
It's time to see how Apple will upgrade the quality of life for iPhone and iPad users with iOS 13. Last year's iOS 12 focused on under-the-hood improvements that helped the OS run smoothly on older devices, while also streamlining notifications and adding tools to measure screen-time management.
So how does Apple follow that up with iOS 13? We're about to find out as WWDC 2019 kicks off June 3 at 1pm ET.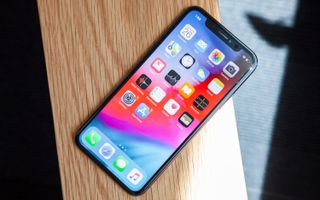 We have a pretty good idea of the iOS 13 release date, and a few huge leaks have revealed what to expect for its top new features, including interface updates and long overdue improvements for Apple's own apps. As far as what we want, we're hoping for Apple's camera software to catch up to Google's, and for necessary updates to Safari and other key iOS apps.
iOS 13 cheat sheet: Top features expected

Cursor control for iPad: It appears mouse support will be coming to the iPad, though it won't be enabled by default.
Dark Mode: iOS gets this recent macOS feature, where you'll get the option for a black and grey interface for nighttime usage.
New swipe-based keyboard: Apple's working on a SwiftKey style keyboard, where you drag your finger across the keyboard to spell a word in a gesture.
Parental controls added to Screen Time: Parents will be able to control who their kids can chat with, and at what times of the day.
Revamped Health app: Hearing health and menstrual cycle tracking are two new focuses for Apple's app.
Sleep Mode: Apple's pushing its Bedtime feature further, with a new feature that won't just track sleep patterns, but let you schedule do not disturb, muted notification and more.
iPad as secondary display: You'll now get to turn your Apple tablet as a touch-friendly extension of your Mac.
Home security: Apple's Home app will gain support for security camera support.
iPad multitasking enhancements: Apps will get the option for a multi-window interface, a revolution for iOS.
iOS 13 Release Date: What We Expect
The Reveal: June 3, 2019 Apple sent WWDC 2019 Keynote invitations to the press on May 22, confirming what we've expected: the event will take place on June 3 at 1PM Eastern/10AM Pacific. This speech, which starts the Worldwide Developers Conference, is the annual space for Apple execs to hype the new features in its operating systems.
Final Release: Sept. 2019. For most of iOS's history — the last seven years — Apple has released the official finished build of its major updates midway through September during the same year as its WWDC announcement. During this run, the earliest it's come out was Sept. 13 (iOS 10 in 2016) and the latest was Sept. 19 (iOS 6 in 2012 and iOS 11 in 2017). We'll find out the exact release date at the same time Apple unveils all the new iPhones it's been working for a fall release.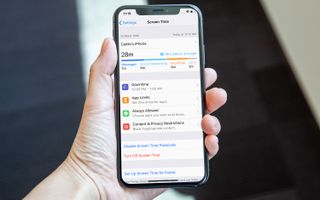 iOS 13 Beta
iOS 13 Beta: Early (Developer) and Late (Public) June 2019. For those daring enough to test unfinished versions of iOS, Apple makes beta versions available to developers on the same day as the keynote (which require a Developer Account, which costs $99). Apple has been offering public betas, which are slightly more stable, since 2016. Those typically launch three weeks after the keynote, in either late June or early July, and are updated repeatedly throughout the summer.
iOS 13 Top Features (Rumored)

iOS features tend to make their way to the Mac, but for iOS 13, it could be a two-way street. According to Bloomberg, iOS 13 is adding a dark mode aimed at making it easier to see your phone's screen at night and reducing battery consumption. That's a feature Apple added to the Mac last year with macOS Mojave. That same report stated that CarPlay will get improvements, but didn't give any specifics.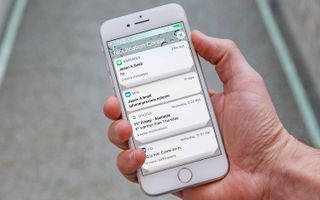 That Dark Mode (and the new Reminders app) were leaked in screenshots published on May 28, which show that Apple may be using a True Black for efficient OLED screen usage.
Bloomberg also reported that iOS 13 (just like iOS 12) will deliver performance improvements, alongside tweaks to the user interface that include "a new animation when launching multitasking and closing apps." Apple's also redesigning the look of the widgets you find to the left of the home and lock screens.
Apple's also improving a bunch of its existing apps. For example, the Reminders will get app more features, which will give it a chance to compete with the plethora of third party options. Said report also notes that Apple's looking into a new keyboard option that's swipe-based, similar to SwiftKey. Health will gain tools for tracking your hearing, based around the volume levels of what you listen to, and menstrual cycle-tracking.
Oh, and Apple's Home app is getting a much needed upgrade to integrate it with smart home security cams, including the ability to review past recordings. Parents frustrated by the death of many parental control apps will be happy to hear that iOS 13 will be adding Screen Time controls to control who kids can talk to, and during which times of day.
iMessage will become more like a regular chat app, with the option for display names and profile photos — though you'll be able to select who can see yours. The Safari rumors aren't as major as we hope, so far, with just a downloads manager teased. More on what we want, below.
Maps is getting refinements for the ways in which you set favorite locations, the places you always go to. This is intended to bring the long-beleaguered app closer to Google Maps and Waze, at least in terms of how you use the app. Find my Friends and Find my iPhone will become one, in a new app, that also supports beacon tracking, similar to Tile.
Mail's getting some tricks from popular competitors, including thread muting, contact blocking and improved folder management. The Share Sheet, where you select the apps and options for sending content between apps, will proactively suggest persons based on your activity.
Even Books is getting a new feature, as Apple looks to gameify reading, with a new rewards system and progress tracking.
Big iPad News with iOS 13

The biggest news about the iPad and iOS 13 came from Federico Viticci on the Connected podcast, where he dropped the much-awaited bombshell that the iPad will be getting mouse support. It won't be enabled by default, though, as pro users will need to open the Accessibility section of Settings to enable it.
A report from 9to5Mac, based on insights regarding potential features from "people familiar" with its development, revealed a tab-based multitasking solution, appear to be special to the iPad at this stage. That said, the story does shine light on an upgraded and much more intelligent Mail app, that will be better at grouping emails based on their nature, as well as new gestures to expedite batch selection and file management. Other iPad enhancements include a display option for turning your tablet into an extension of your Mac,
A new home screen, for iOS on both the iPhone and iPad, was expected in iOS 12, but was reportedly pushed back so that Apple could instead focus on system stability and performance. Expect interface changes to be a focus this time around.
We've been expecting a original video service to launch in the TV app in 2019. Other subscription services, such as a to-be-announced magazine subscription feature, could also land somewhere in iOS 13.
Other New Features
In another 9to5Mac report focused on improvements for developers, we learned about a couple of long-overdue features, including an API that will allow apps to pull "photos from external devices such as cameras and SD cards, without having to go through the Photos app." Third-party apps will get more access to Siri, inlcuding commands for media playback, travel and voice calling.
The report also noted that augmented reality should be gaining major improvements this year, including "the ability to detect human poses" and support for stereo AR headsets and controllers with touch pads. Also, expect Apple Pay to soon support more transit services, as Apple's NFC is adding support for multiple new tag formats, including ISO7816, FeliCa and MiFare.
MORE: What to Expect From Apple in 2019
On the goofier side of things, developer Steve Troughton-Smith (who's got a strong reputation for reliable leaks) tweeted that "It looks like iOS 13 might get some new Animoji: a cow, octopus, mouse, and an emoji face. That last one sounds like it has potential for shenanigans." Don't look for more augmented reality beyond that, as a Bloomberg report tipped that Apple's next big AR functions are scheduled for iOS 14 in 2020.
Also, expect that iOS 13 will increase the duration of the length of the video captured by Live Photos, as the current 3-second duration may be too short for some. You'll also get the option to mute email conversations, for when you're on a thread you don't care about — a feature already available in Messages.
The Features We Want in iOS 13
That's what we've heard, anyway, but what about our hopes and dreams for iOS 13? Here are the features we hope Tim Cook announces in June.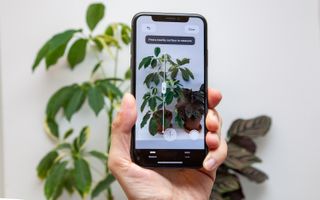 A Smarter Camera: One of the biggest, most substantial software change Apple can add to iOS 13 would be a major retooling of its image processing, akin to Google's Night Sight. Right now, if you take photos with an iPhone XS and a Pixel 3 in a dark bar, the images shot on Google's phone look dramatically better, making the iPhone seem already out of date.
Apple should also allow the Lock button on iOS devices to unlock the camera. A triple click of the lock button (on the side of the phone) can already trigger the iPhone's magnifying glass mode (great for reading small text to identify iPhone chargers), so why can't a double click be mapped to open the camera? It would make opening the shutter a lot easier if you never needed to wake the screen.
Let Us Make GIFs: Right now, you need to pay $10 per month for a good way to turn iOS Live Photos to GIFs, or suffer through the Giphy app's lossy, low-grade method. You can perform such a feat in the macOS Photos app, so please, Apple, bring this feature to iOS, so we can save money and perform this trick on the road. Options for custom annotation and watermarking, would be especially slick.
Control Center Improvements: It's so odd that Apple's Control Center (found by swiping down from the top right corner on newer iPhones and swiping up on older models) offers so many granular settings, but puts a roadblock between some of the most important involving connectivity. While you can enable and disable Wi-Fi and Bluetooth from Control Center, you can't select a network or device, as you need to open the Settings app to find those options. Oh, and can Apple change the way Bluetooth works with Control Center, so turning that button to off actually disables Bluetooth?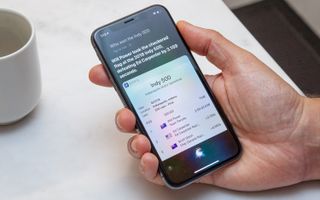 Apple Music Needs to Catch Up: Have you used Spotify recently? While I'm a paying Apple Music subscriber, I spent some time with the streaming king recently, and was shocked by how much it's improved in neat, little ways. Not only does Spotify look better than ever — while Apple Music adopted the rather bland overall style of iOS — there are now swipe gestures to skip tracks and rewind. Also, its three-tab design (Home, Search, Your Library) is clearer to understand than Apple's five tabs (Library, For You, Browse, Radio, Search) structure. Apple would do well to crib some of these features for its own Music offering.
An AirPods App: If AirPods are about to get a bunch of new features, including those enabled by new biometric sensors coming in the 2nd gen model, it would make sense for Apple to make an AirPods app. This would make it a lot easier to adjust AirPods options, which are currently buried in Settings. It also makes sense, as the Apple Watch has its own app. too.
Full Safari: As I tried to use the iPad Pro as my work computer, I hit a ton of walls exploring the limitations of mobile Safari. So, as the iPad is about to get a real version of Adobe Photoshop, 2019 is a perfect time for it to also get a real version of Safari, or for Apple to allow full versions of Chrome or Firefox onto the iPad.
This will allow for more complicated sites, like those that we at Tom's Guide use to produce articles such as this one, to work on an iPad. Not everyone can get an app for their work; some of us just need to use the websites that already exist.
Credit: Tom's Guide