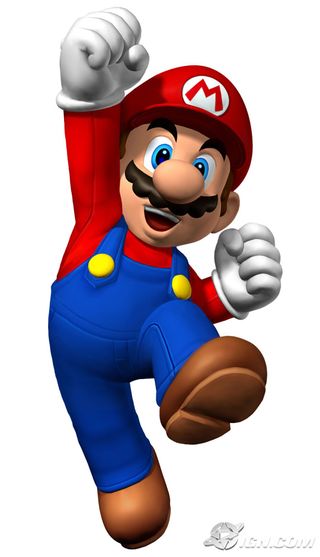 Famous and plumber aren't two things you usually hear in the same sentence but Mario is a different kind of plumber. What with Princess Peach and Wario, he doesn't really have much time for unclogging pipes and fixing leaky taps. No, Mario has more important things to do, like rescue the aforementioned princess and attend unveilings of streets named after him.
The suburb of Zaragoza, northeast Spain, has just revealed "Avenida de Super Mario Bros" as part of an initiative that will see other roads named after famous video game titles such as "Sonic the Hedgehog," "Space Invaders" and "The Legend of Zelda." The nerdy, nay, awesome, street names are part of a government ploy to get young people to move into the new neighborhood.
CNN reports that the government-sponsored project aims to build more than 21,000 houses for people aged between 20 and 35 who are buying their first homes. Construction began last year and the video game characters won an online vote allowing residents to pick the names of their future streets.
Antonio Almudi Miranda, president of the Arcosur neighborhood association and proud owner of a home on Avenida de Super Mario Bros, told CNN:
"We are people who grew up living with video games. We know them very well," he said. "I'm 25. I'm the same age as Mario."
Residents say they are glad that the streets will not be named after violent video game characters. At the unveiling, which saw onlookers don fake, black moustaches and cheer as a giant Mario danced, violin and cello-players played the famous theme song, and Nintendo hand to dished out prizes in honor of Mario's 25th birthday.
In total, 12 streets will be named after characters in video games, while the remaining 46 will be named after famous Spanish composers and monuments.
Source: CNN