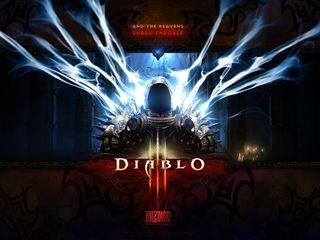 Monday brought reports that Blizzard is exploring a Diablo-related concept for consoles, however the company stressed that it wasn't an official console announcement.
Various news outlets discovered that Blizzard threw up several job openings for Lead Programmer, Console, Senior Producer, Console, and Lead Designer, Console, all of which were listed under the Diablo III heading. As the news began to spread, Blizzard jumped on the Battle.net forums to offer an official explanation.
"As some of you may have seen over on the Diablo III home page, we're currently exploring a Diablo-related concept for consoles," said the company. "As we've said in the past, with proper care the gameplay could suit the console platform, and we're interested in seeing what talent out there might be interested in contributing to such a project."
Blizzard also wanted to reassure PC gamers that Diablo for Windows and Mac comes first. "We have no intention of allowing a console interpretation to delay or otherwise affect the release of the game," Blizzard said. "If you or someone you know would be interested in joining the Diablo team, then head over to the job posts to check out the requirements and submit an application."
Sorry, but Diablo III needs to be on console with the a cross-platform ability, allowing the Xbox 360 and PlayStation 3 gamer to hack alongside PC and Mac players. It would be a world united: console, Mac and PC gamers slicing, dicing and holding hands like never before.
Ok maybe not.