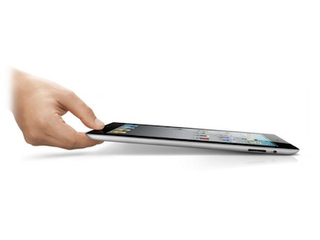 Though Apple's got an event planned for tomorrow morning, you'd be forgiven if you're not jumping up and down with excitement. Though the announcement will be extremely important and will no doubt affect the publishing and education industries in a huge way, it hasn't garnered the quite the level of anticipation that we see with iPad and iPhone launch events. However, if the latest to come out of the Apple rumor mill is correct, that level of excitement is just a few weeks away.
Japanese blog Macotakara has kicked off the latest ipad 3 rumor with a report that Apple is planning another media event for February. According to a translation from MacRumors, Macotakara cites an Asian supplier and a source in United States in reporting that Apple is preparing for an early-February event. This event is believed to be the iPad 3 launch event and will also apparently feature iOS 5.1.
The timing is about right. Apple announced the first iPad in January of 2010, and the iPad 2 was announced in March. As such, a February release is not only plausible, but almost expected at this point. Of course, Apple hasn't confirmed or denied anything, so let's take this one with a massive grain of salt and the 'wait and see' approach. In the meantime, you can catch all the latest new on tomorrow's event right here, so stay tuned!