The Legend of Zelda: Breath of the Wild 2 might be the most exciting game for the Switch since the original one. It remains mostly shrouded in mystery, but thanks to a Nintendo Direct at E3 2021, we now have a few solid details about it, including our first sneak peek at gameplay. The sequel to the best video game of the last decade was supposed to launch in 2022 but has recently been delayed, and feature temples in the sky for Link to explore.
Aside from that, we know that Breath of the Wild's iterations of Link and Zelda are back, we know that the story will pick up where the first game left off, and we know that the game will come out for the Nintendo Switch.
Read on to learn everything we know about Breath of the Wild 2 so far — although for such a highly anticipated game, there's precious little information to go around.
Breath of the Wild 2 release date window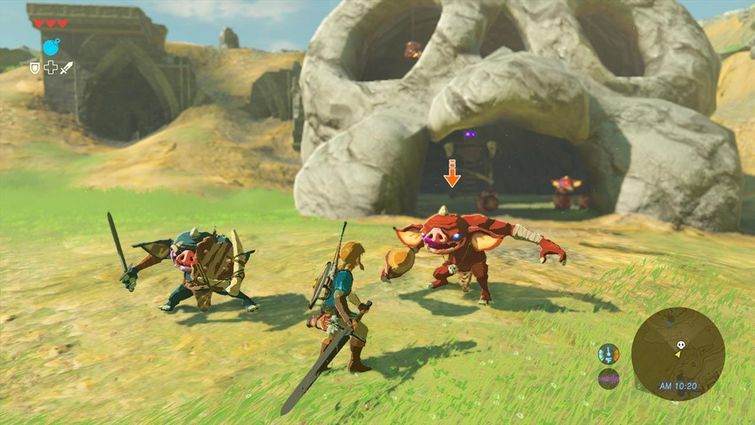 Breath of the Wild 2 was originally slated for a release in 2022, but a brief development update video on Nintendo's YouTube channel has confirmed that the sequel is delayed until next year.
The sequel to Breath of the Wild will now launch in Spring 2023. Zelda franchise producer Eiji Aonuma explains in the above video that the extra development time will allow the team to make the "game's experience something special" and implores fans to "please wait a while longer."
Even with this unfortunate news, we don't expect 2022 to be a year completely devoid of Breath of the Wild 2 news. Presumably, Nintendo will hold a big showcase around the summertime, which is when E3 usually takes place, though these days in virtual form. Hopefully we get some new gameplay to hold us over until Spring 2023 then.
Breath of the Wild 2 pre-orders
You read that correctly: Breath of the Wild 2, a game we don't even have an official title for yet, is available to pre-order from Amazon U.S. and Best Buy. Both stores just have placeholder art and release dates for now, but if you want to get your $60 locked in early for a copy, you are free to do so.
Breath of the Wild 2 trailer
The first Breath of the Wild 2 trailer debuted at E3 2019. Here it is, in case you haven't seen it:
As of June 2021, there's now a newer, much more detailed trailer to watch as well. This one covers some of the same territory, but also shows off detailed gameplay features, including a new traversal mechanic that will let Link travel to airborne locations.
Breath of the Wild 2 story
While Nintendo hasn't provided any additional context for the Breath of the Wild 2 trailers, we do know a few important things from them. First, this will be a direct sequel to Breath of the Wild, starring the same iterations of Link and Zelda. This is a relative rarity for Zelda games, which tend to reimagine Link, Zelda and Ganon for each new major installment. It's not totally unheard-of, though; Zelda II and Majora's Mask did the same thing.
We also know that Link and Zelda will investigate some kind of strange spirit energy, which can apparently reanimate the dead. A placid shot of Hyrule with an ominous rumbling suggests that this spirit energy may corrupt the bright lands of Hyrule and turn them into a dark mirror of themselves. Traversing light and dark worlds is old hat for the Zelda franchise, in everything from A Link to the Past to Twilight Princess.
The setup, then, would seem to be that Link and Zelda set off on a new journey after Breath of the Wild, as they promised to do in the epilogue. They make a strange discovery, and this evil power threatens all of Hyrule. The only question is whether Zelda will be an active player for the bulk of the story, as in Wind Waker, or whether she'll need rescuing right away, as in the first Breath of the Wild.
If you want to learn more about the world of Breath of the Wild in the meantime, a prequel called Hyrule Warriors: Age of Calamity can answer your questions. The game debuted in November, and it's a lengthy, substantial game — albeit a hack-and-slash action title, not an open-world adventure. It's not Breath of the Wild 2, but it's another chance to immerse yourself in the same setting.
While Nintendo has been tight-lipped about Breath of the Wild 2 in general, expect to see some updates before the end of the year. After all, it's still Zelda's 35th Anniversary, which means now is the perfect time for Nintendo to keep us in the loop about our favorite Hylian warrior.