Hello! I'm Dave Meikleham, and I'm the new UK Computing Editor 'round these parts. In tech terms, there are three things you should know about me: I'm obsessed with OLED displays, I worry way too much about frame rates in the best PC games and I've rebuilt my Windows 11 rig more times than I care to admit.
Most of my recent PC purchases have involved ultrawide monitors, expensive GPUs and a fancy liquid cooler to keep my i5-12600K CPU nice and chilled. But not every PC accessory I use has savaged my bank balance.
Some of my favorite pieces of PC kit are fairly cheap, yet they still offer me as much enjoyment as the accessories that have shredded my wallet.
Below, I'll list the PC tech I currently squeeze the most joy from on a daily basis. I'd be happy to recommend any of the products below; with the caveat that, yes, some of them cost all the money.
Alienware 34 QD-OLED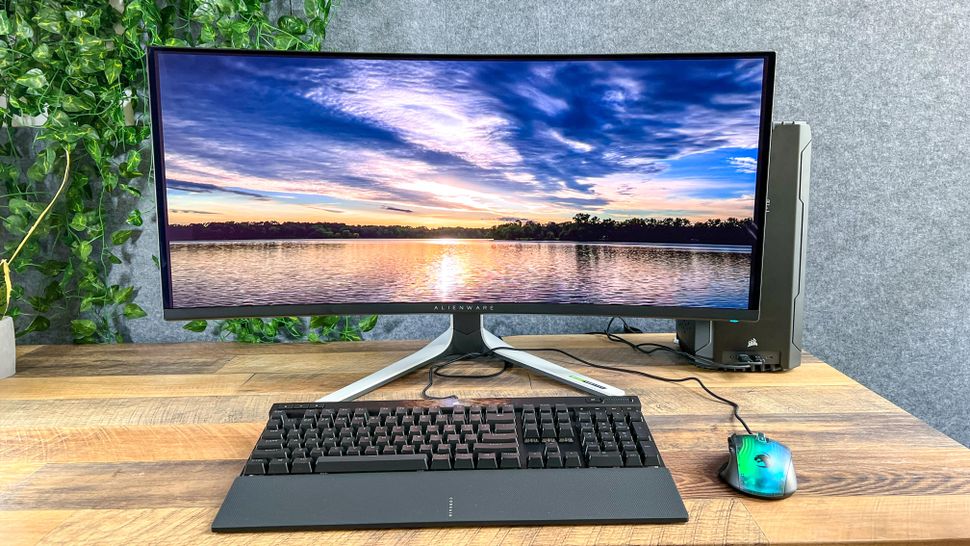 The Alienware 34 QD-OLED is one of the best monitors you can buy in 2023. Actually, I'll go one further — it's hands-down the best PC display I've ever owned for gaming. This stunning 34-inch screen can be overclocked to 175Hz, response times measure in at under 1ms and its bold and punchy HDR performance is superb.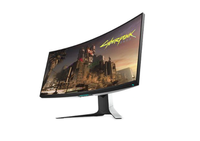 Dell Alienware AW3423DW: $1,299 @ Dell
The Alienware 34 QD-OLED gaming monitor is a hugely impressive display for both gaming and work. Is it expensive? No doubt. Once you see those black levels though, it's hard not to be won over. If you're a hardcore gamer who likes the 21: aspect ratio, there's no ultrawide monitor I'd recommend more highly.
It's those black levels that make this such a stunner of a display, though. The Alienware 34's infinite blacks take games to a whole new level — IPS and VA panels just can't touch OLED when it comes to contrast. It's also a terrific screen for productivity, and that 21:9 ultrawide aspect ratio has transformed the way I work from home.
Xbox Elite Wireless Controller Series 2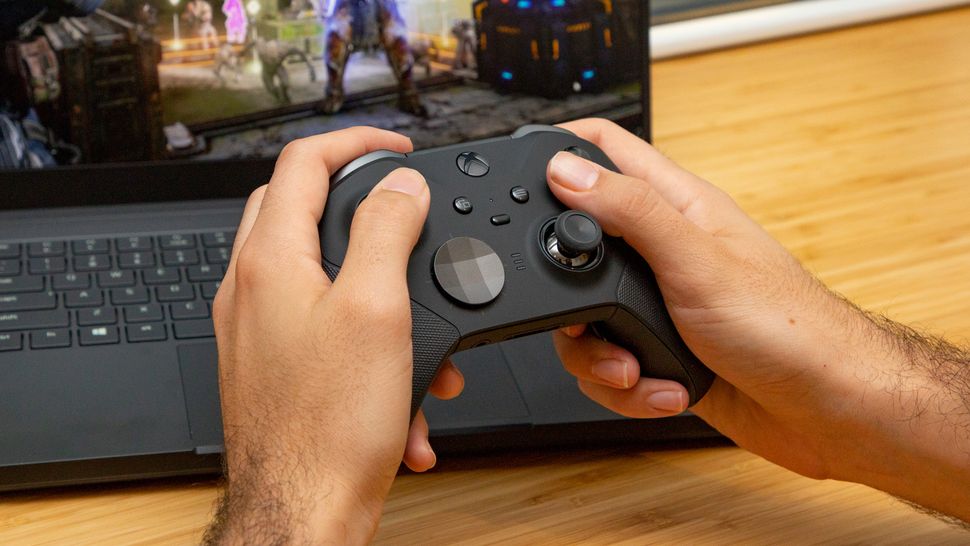 The premium gamepad to beat. I've owned the Xbox Elite Wireless Controller Series 2 for nearly four years and it's never once steered me wrong. This is an astonishingly good gamepad. Build quality feels premium, there are tons of customization options via the Xbox Accessories App and I'm literally obsessed with its metallic rear paddles.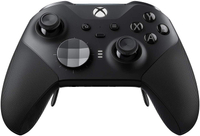 Xbox Elite Wireless Controller Series 2: $179 @ Amazon
A gamepad that costs almost as much as the Xbox Series S is clearly a bit of a hard sell. Get this baby in your hands though, and there's no going back. Such is my love for the Elite Series 2's premium grips, swappable thumbsticks and awesome rear paddles, I've not touched the default Xbox controller that came bundled with my Xbox Series X.
I can't quite express just how much I adore those magnetic paddles. I love them so much, I've barely touched the A or B buttons on the Elite Controller Series 2 for years, as I constantly have them assigned to the rear paddles. There's just something about the way they click that feels so much more satisfying to my fingers than mashing on the gamepad's face buttons. The $179 price is hefty, but this is still the best Xbox peripheral there's ever been.
Razer Ergonomic Wrist Rest
Finally, a recommendation from me that won't break the bank. Razer's wrist rest is no-frills and does exactly what you'd expect. Namely, stop your wrists being gnawed to oblivion by the corners of your desk.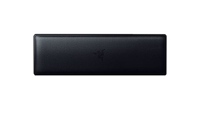 Razer Ergonomic Wrist Rest: $34.99 @ Razer
Writing at my L-shaped desk — and sitting precisely where the join of that 'L' meets — can be awkward. Owning two of these wrist rests doesn't make things less awkward, but it does make navigating my colossal desk less painful on my brittle bones. These foam cushions are comfy and feel like they were made with care.
As someone who works and games across a stupidly large L-shaped desk, my weak wrists and slightly weedy forearms need all the support they can get. Working with a dual monitor setup that stretches across most of my desk, my eyes (and arms) are constantly being pulled in two directions. While my setup can sometimes be logistically awkward while playing games with a keyboard and mouse, having two of Razer's foam cushions by my side has at least ensured my wrists have yet to snap from strain.
Nvidia GeForce RTX 4090
Spoiler: the most powerful GPU on the planet is pretty good for playing games on. Shocking, I know. With third-party versions of the Nvidia GeForce RTX 4090 still selling for upwards of $2,000, this is obviously a graphics card for those who demand (and can afford) the highest frame rates possible.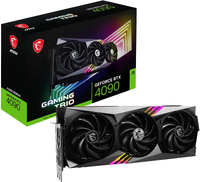 Nvidia GeForce RTX 4090: $1,833 @ Amazon
Judged from a price vs performance viewpoint, I'd argue the RTX 4090 and its 24GB of VRAM is actually a better deal than the $1,299 RTX 4080. Although 'deal' is a relative term when we're talking about GPUs that cost three times more than a PS5. If you want to squeeze the very best out of the most graphically intense games, there's currently no faster card than the GeForce RTX 4090.
If you own one of the best gaming monitors or happen to have your PC hooked up to one of the best OLED TVs like I do, there's almost no game this brute can't slay. I recently put Cyberpunk 2077's amazing new path-tracing update through its paces, and with a little help from Nvidia DLSS, I could easily play the epic RPG at upwards of 80 fps in 4K on this absurdly powerful GPU.
Corsair iCUE 5000X RGB Smart Case
I love this case. It might weigh more than my husky, but this colossal mid-tower Corsair has a minimalist mystique I can't get enough of. Fully kitted out, it can house up to ten 120mm fan mounts and the sheer size of this behemoth means even my 366mm-long inno3D RTX 4090 has plenty of space to generate killer frame rates.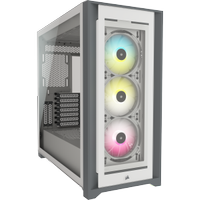 Corsair iCUE 5000X RGB Smart Case: $262 @ Amazon
What's cooler than Samuel L. Jackon holidaying in the Alaskan tundra? The Intel i5 12600K currently housed inside my Corsair 5000X RGB, that's what. If you want total control of your CPU temps and fan speeds, this Corsair is a terrific choice. It pairs particularly well with the company's iCUE app, and with the right software tweaks, you'll soon be playing games on a PC that's quieter than a gazelle on a bachelor party for lions.
The tempered glass design demands top-tier cable management, which is exactly what the Corsair iCUE 5000X provides. This is a superb, if admittedly expensive option for lovers of RGB lighting who can't stop staring at their glowing sticks of DDR4 RAM.
More from Tom's Guide