There are more laptops released in a year than you'd care to know about, which makes it tricky to find the perfect one for your needs.
I know because I've been covering tech for decades, and before that I was reading as much as I could and building PCs from whatever parts I could scrounge. In my time here at Tom's Guide overseeing computer reviews I've reviewed dozens of portable PCs from all the major manufacturers, and I've learned a lot about what really counts when you're investing in a laptop you'll carry for years to come.
While only you can decide which is the best laptop for your needs, I thought it might help if I shared the one thing that matters most to me when I'm looking to spend my hard-earned money on a laptop.
Now, this is far from the first thing you should think about when shopping for a laptop. Off the top of my head, here are a few quick tips when starting your search:
Windows is generally more versatile and more vulnerable than macOS, ChromeOS is more limited and simpler to use than either.
You can get a good enough laptop for $500, a very good one for $1k and a great one for under $2k. Gaming laptops are the expensive exception.
You want at least 8 hours of tested battery life, ideally 10-12 or more.
But once you've internalized these simple tips, there's one more, slightly more complicated piece of advice I want to give you to help you in your search.
Whether you're hunting for the best gaming laptop you can afford or are having a hard time deciding what the best MacBook for you is, I hope this advice help you zero in on exactly the right laptop for you.
The comfort equation
I think comfort must be the single most important deciding factor when it comes to whether or not you'll love your laptop in the long run. I'm 6'4" with big hands, and I've learned that if I don't like the experience of typing on a laptop I'm going to find excuses to not use it, thus wasting the money I spent on it.
I suspect the same will prove true for you, so I encourage you to think deeply about what you want your laptop to feel like before you make your final purchasing decision. Sure, top-tier specs and flashy features are nice to have, but in my experience you want something that feels comfortable to type on for an hour or more without needlessly fatiguing your neck, back or hands and wrists, so you want to look carefully at two things: screen size and keyboard size/placement.
Everyone is different, so getting a feel for this will require you to try out a variety of laptop sizes and designs. Obviously this is challenging if it's not your job, but try to get to a physical retail location (like a Best Buy) so you can lay your hands on a variety of devices to see how different keyboards and screen sizes feel to you.
You can also ask friends and family to use their laptops for a minute, to get a sense of what screen size(s) and designs feel best to you.
What you want is something that feels nice to type on, ideally both when it's in your lap and on a desk.
For someone my size this looks like a nice, big keyboard deck and a full keyboard (or at least as full as I can get) with some space between the keys. I also appreciate a nice big screen, to the point where I really don't enjoy using anything smaller than a 14-inch laptop.
As much as I've loved the slim design and portability of the Dell XPS 13, I personally prefer something at least as large as an XPS 15 when I'm working from a laptop. Ideally I want something that's 16 inches or more, though at that point you're mostly looking at laptops that weigh upwards of 3-4 pounds.
To give you an example of what I mean, I personally like the LG Gram 17 Pro (2023) because it's a big 17-inch laptop with a nice display and spacious keyboard that somehow weighs just 3.2 pounds. It's light enough that I can lift it with one hand and carry it anywhere I want to get some work done.
The keyboard is big enough that my hands don't feel cramped, and the screen is large enough that I never feel like I have to hunch down to see fine details. The fact that LG managed to cram a decent Nvidia 30-series laptop GPU in there is just icing on the cake.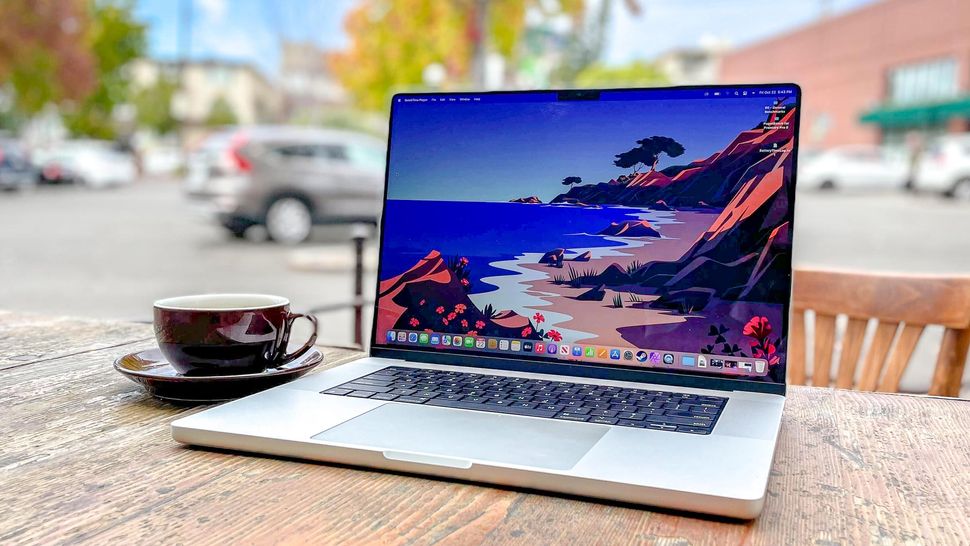 When I'm looking at MacBooks, I gravitate to the 16-inch MacBook Pro for the same reason. In practical terms it's cheaper and nearly as performant as its smaller 14-inch sibling, but I'd rather have the 16-inch model's extra screen real estate and roomier keyboard than the improved portability of the 14-inch version.
Admittedly this isn't the most exciting way to talk about a piece of tech, but after an hour or three of working on the LG Gram 17 Pro I feel a lot better than I do after the same amount of time on a Dell XPS 13.
Obviously your preferences will be different, so I encourage you to dig into our laptop reviews (specifically the Design, Display and Keyboard sections) to learn about the little differences which set each PC apart. Hopefully they'll help you zero in on the perfect laptop for you.
More from Tom's Guide