Xbox Games Showcase Extended 2022 recap: Starfield, Minecraft Legends, Stalker 2 and more
These were the biggest games at the Xbox Games Showcase Extended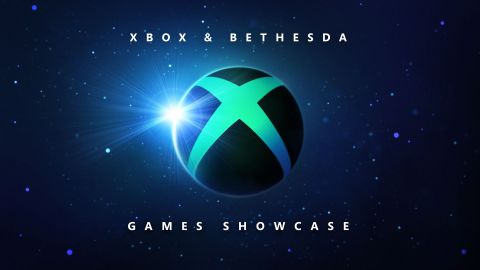 (Image: © Microsoft)
The Xbox Games Showcase Extended event is now over. The 90-minute showcase certainly delivered on its promise of new trailers, developer interviews and fresh looks at some of the biggest games featured during Sunday's Xbox & Bethesda Showcase.
We got to hear more about Starfield and Redfall from Bethesda's Pete Hines, although the lack of new gameplay footage was pretty disappointing. Other highlights included a closer look at Minecraft Legends and a deep dive into the Microsoft Flight Simulator 40th Anniversary Edtion. We also saw Forza Horizon 5 Hot Wheels DLC, which looks like a total blast.
It was primarily a live stream covering previously announced games, but we did get confirmation that Valheim is coming to Xbox in Spring 2023, and will be on Xbox Game Pass at launch. Plus the event ended with a short look at Stalker 2 and a very poignant video from the development team at GSC Game World, based in Ukraine.
The showcase was another great advertisement for Xbox Game Pass with most of the games included coming to the subscription service over the next 12 months. It might not have been the most hyped event of the summer, but the Xbox Games Showcase Extended is certainly worth reliving down below.
Refresh
Hello! Welcome to our live coverage of the Xbox Games Showcase Extended event. I'm deals editor Rory Mellon, and I'll be taking you through the entire live stream as we get an extended look at some of the biggest games coming to Xbox Series X and PC over the next 12 months.
Which games are being showcased today? We don't officially know, but personally, I'm hoping to see more of Starfield and Pentiment. Make sure to keep a window open to follow along with this live blog for all the latest updates, and maybe even a few hot takes from yours truly.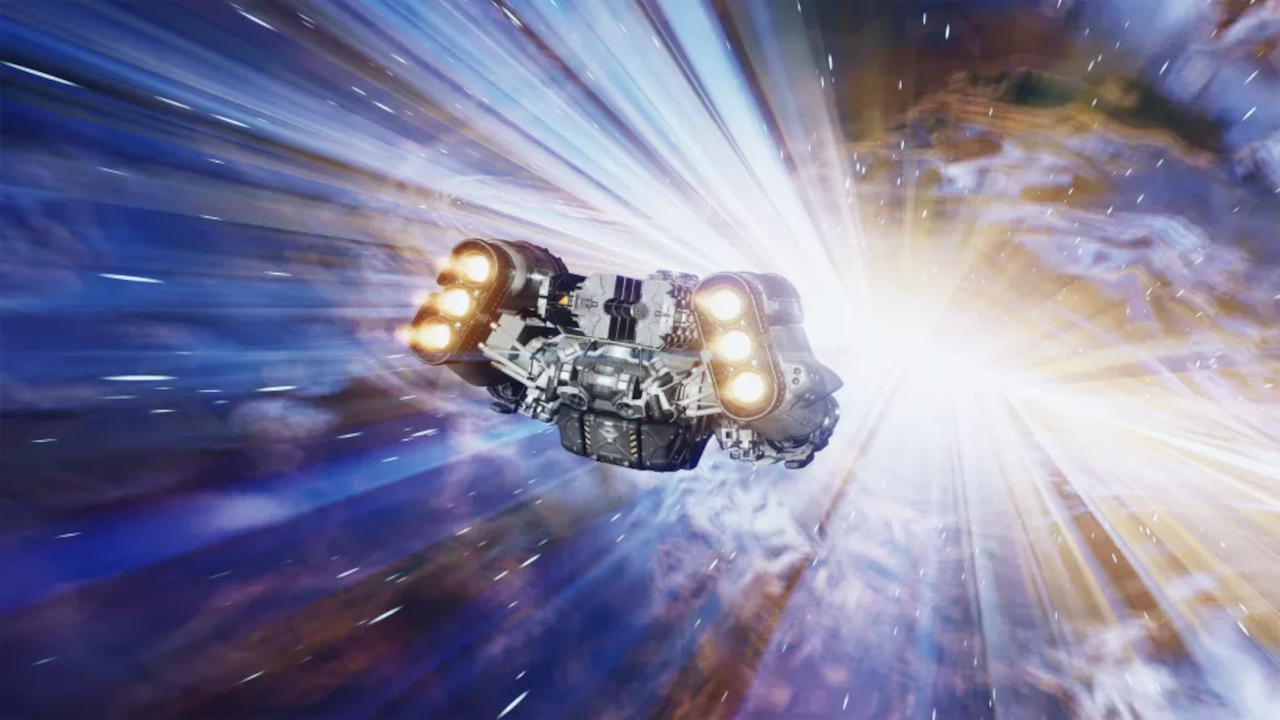 Starfield was the closer during Sunday's Xbox & Bethesda Games Showcase, and it's definitely the game I'm most eager to hear more about today. In particular, I want some extra clarification on the reveal there will be more than 1,000 planets to explore. Mainly, I want to know if each planet will offer a unique reason to visit, or will most just be filled with filler activities. Here's hoping Todd Howard is on hand to ease my worries that Starfield might be too big!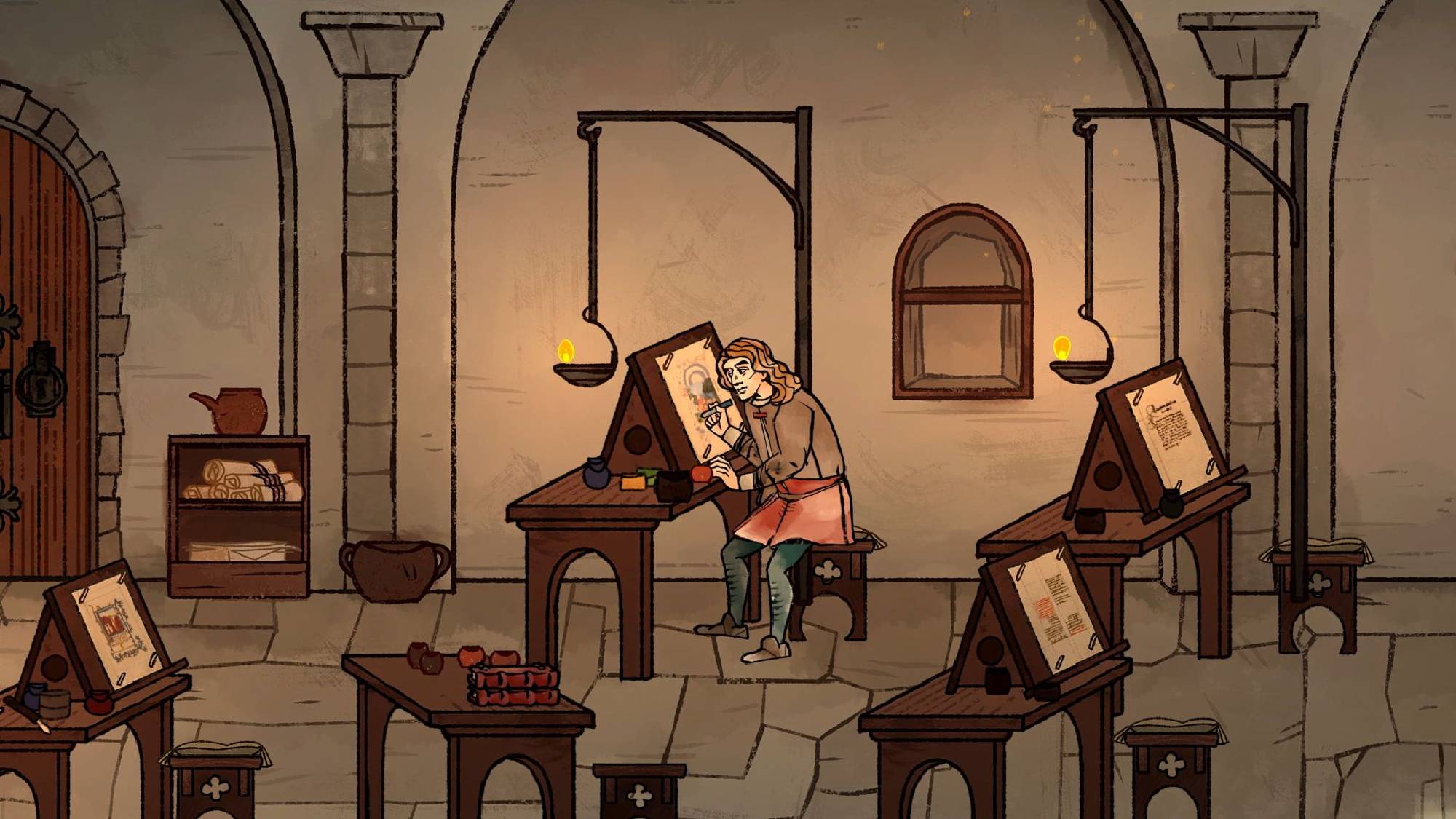 The other game I'm really hoping we see more of during the Xbox Games Showcase Extended live stream is Pentiment. This game has caught my eye for two reasons: The development team at Obsidian is being led by Josh Sawyer, who was the director of Fallout: New Vegas, and its super striking art style. Plus, this murder mystery game strips away flashy combat for a purely dialogue-driven experience which also sounds like a refreshing catch of pace.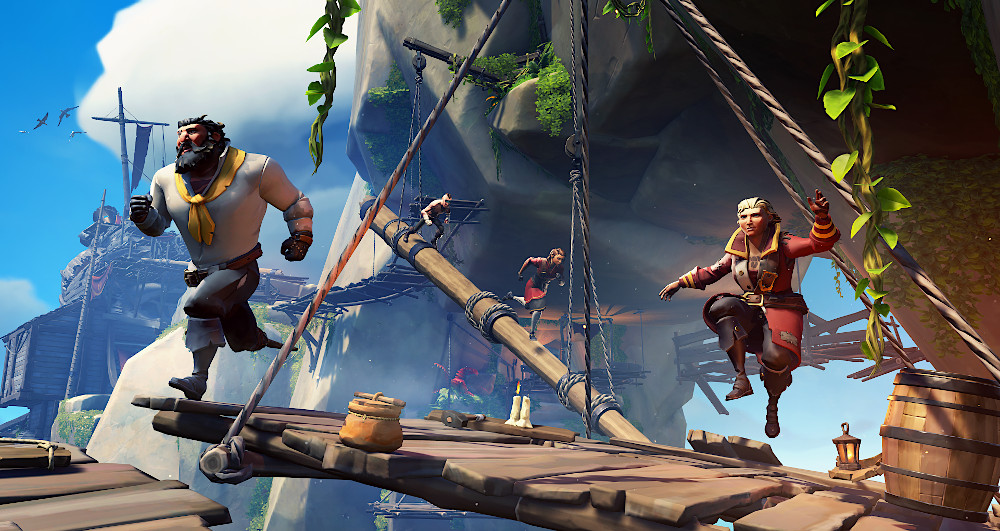 I'm definitely expecting we'll hear more about the next Sea of Thieves update during this show. To be honest, I've never actually played the online Pirate game myself, it's tepid reception at launch put me off, but it's been four years now and I've heard the game has significantly improved over that period. Perhaps this showcase will convince me it's time to finally jump in.
XGS Publishing has TWO games in the Xbox Games Showcase Extended — tune in soon for all-new previews of @AraHistory and @AsDuskFallsGame! https://t.co/OGqAzmXLRq pic.twitter.com/Ukl5psfbLpJune 14, 2022
The Xbox Games Showcase Extended kicks off in around 30 minutes, and we've just had two games confirmed for the show: Ara: History Untold and As Dusk Falls. The latter's unique art style has proved to be quite divisive on social media, so it will be interesting to see more from it.
Since many are asking what to expect for tomorrow. You saw all our news in the Showcase on Sunday, the Extended stream tomorrow will feature interviews with more context and discussions with folks behind some of those titles. Tune in at 10am PT to join us. https://t.co/yGtVntYWqyJune 14, 2022
It looks like Xbox's Aaron Greenberg has confirmed what most of us already suspected, this showcase won't have any new announcements and will just offer extended looks at previously revealed titles. This will come as a disappointment to anybody hoping for a "mic drop" moment, but credit to Xbox for making sure to set viewer expectations at the right level.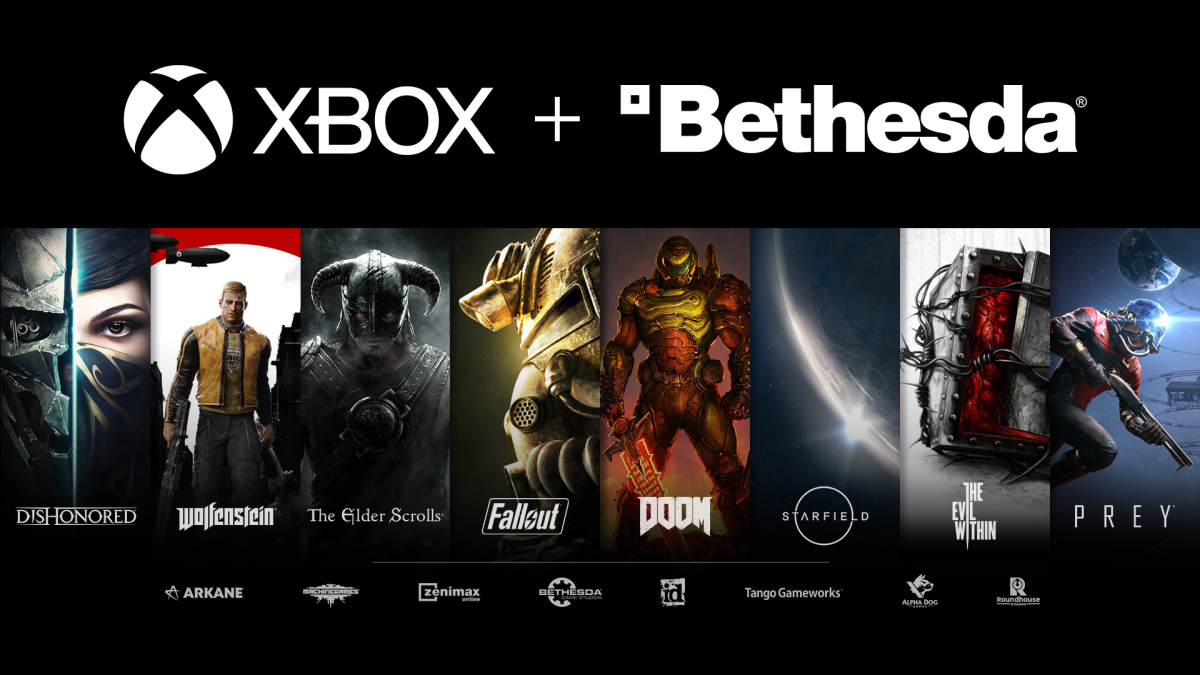 The official Microsoft-hosted live stream of the Xbox Games Showcase Extended is now live and is offering a few teases at what we'll be seeing: As Dusk Falls, Grounded and an interview with Bethesda's Pete Hines are all coming up. Can somebody please ask Pete Hines if we can expect The Elder Scrolls 6 anytime within the next decade?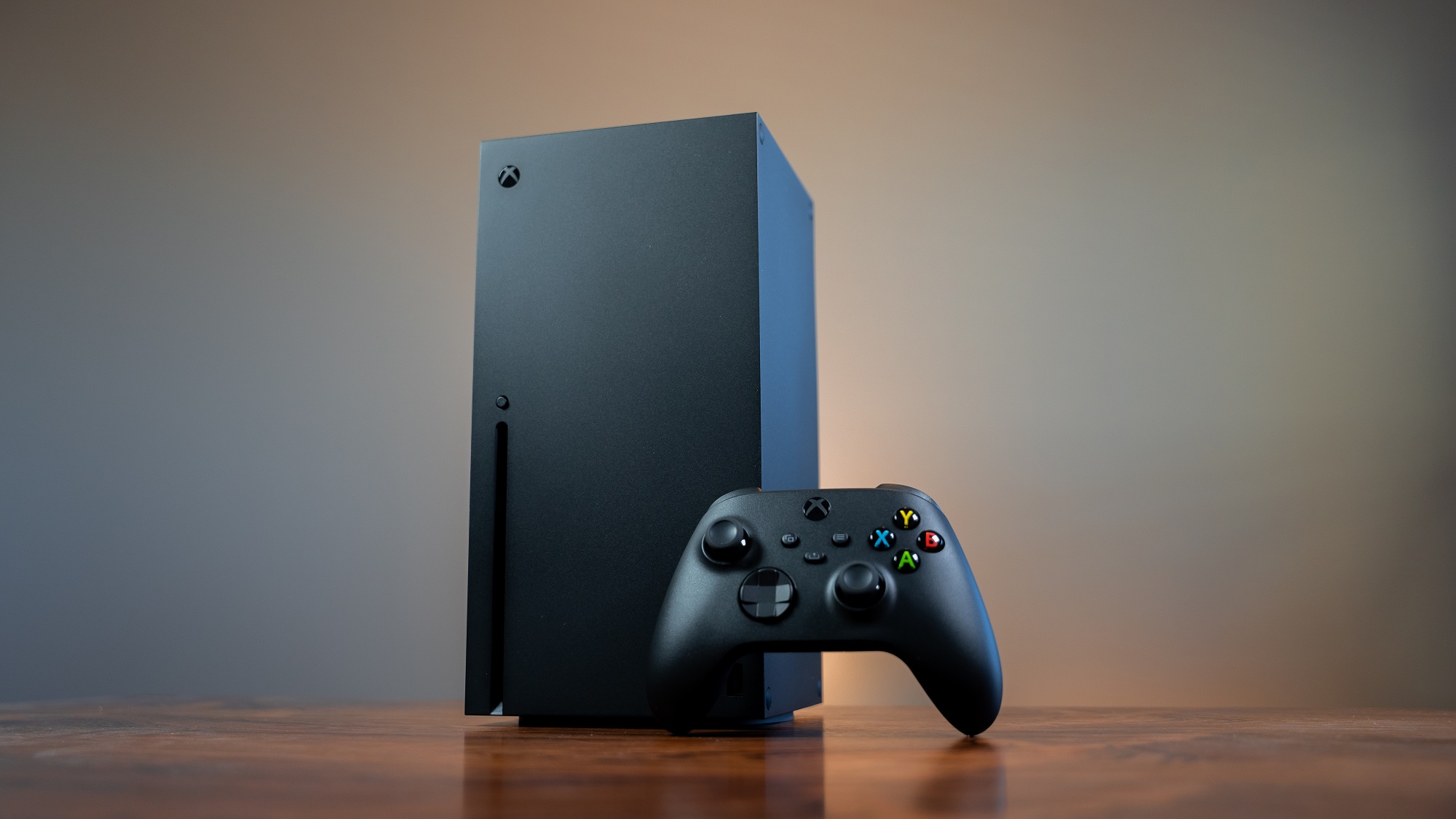 The Xbox Games Showcase Extended is officially beginning now! Stand by for rolling updates through the whole show.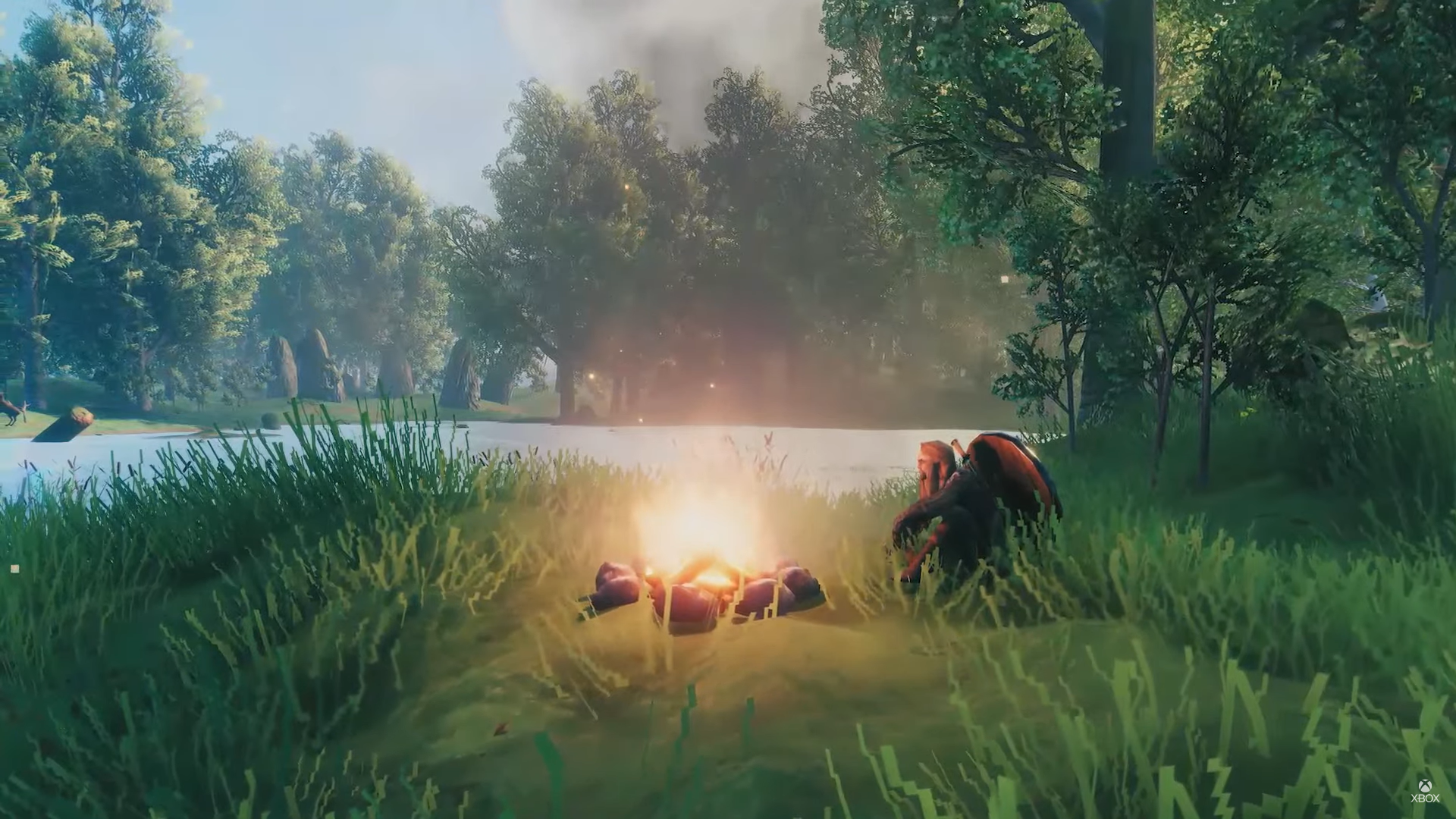 First up is actually some breaking news: survival sandbox game Valheim is coming to Xbox in Spring 2023. And it'll be included with Game Pass at launch!
Now Bethesda's Pete Hine is being interviewed on stage. He's talked about the reasons Starfield and Redfall were recently delayed into 2023 (to make sure they meet Bethesda's quality standard) and is now teasing why these games will definitely be worth the extra wait.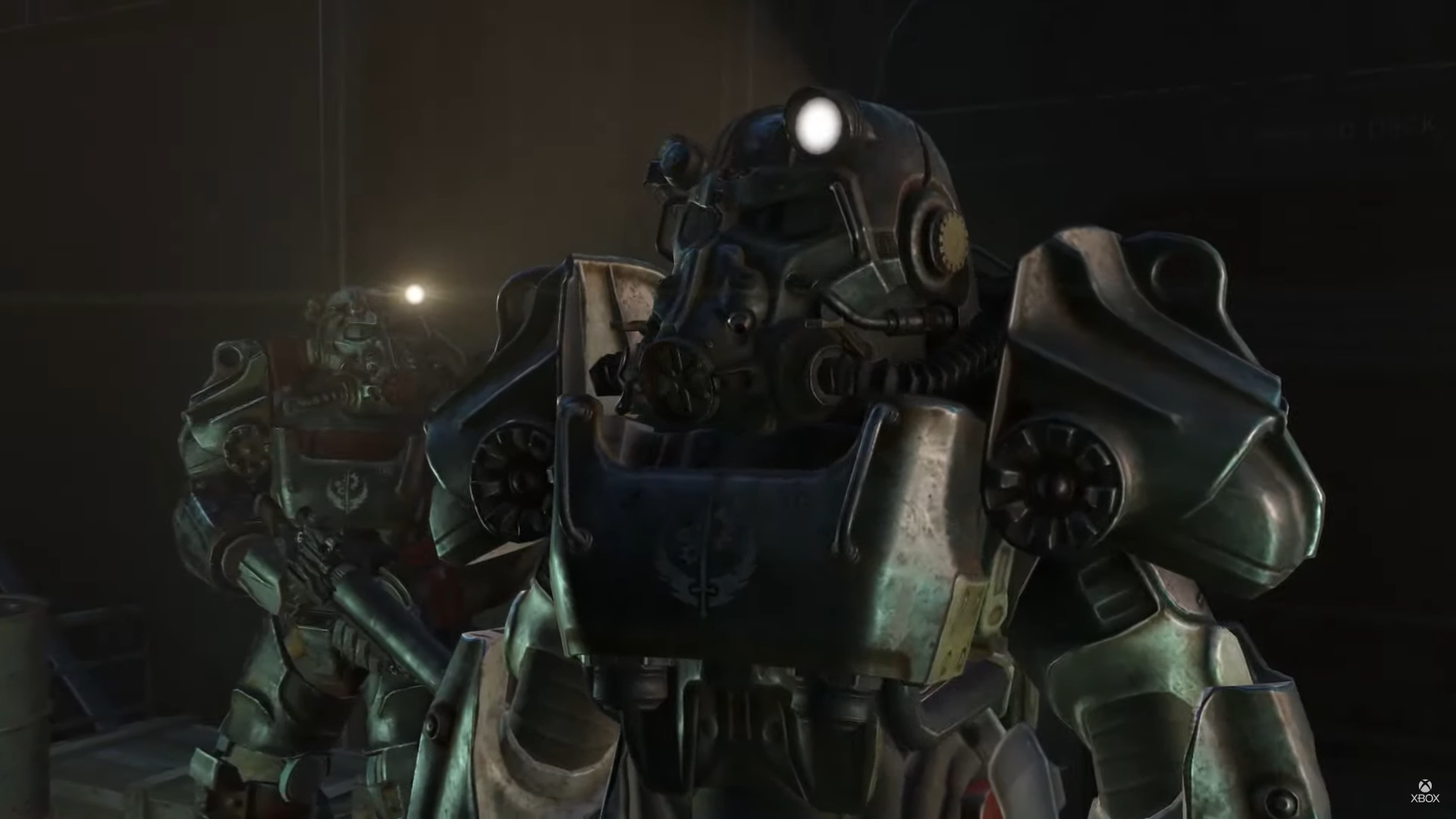 The Elder Scrolls Online newest expansion is being touched upon next. High Isle will take players to a never before explored part of Tamriel. Whereas the next Fallout 76 update will take you to a slightly more familiar location, The Pit. Hines also notes that where Fallout 76 is now after its rocky launch is "truly remarkable."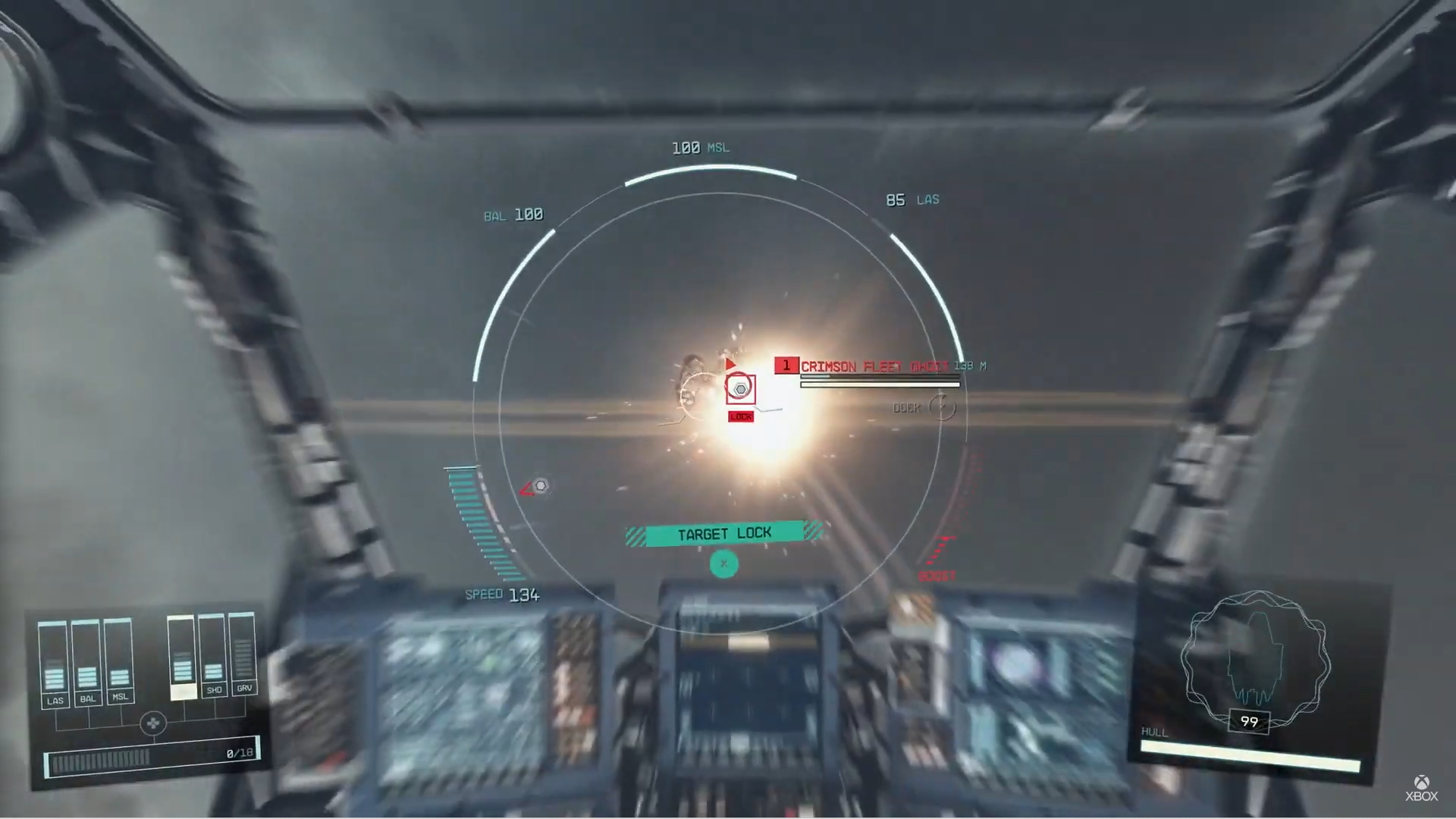 Hines is now talking about Starfield (finally!). It seems that player choice will be a big part of the experience, if you want to focus on exploring, power through the main story, or seek out loot to upgrade character and ship you'll be able to. The game can also be a guided experience, or you can make your own fun. I'm sold!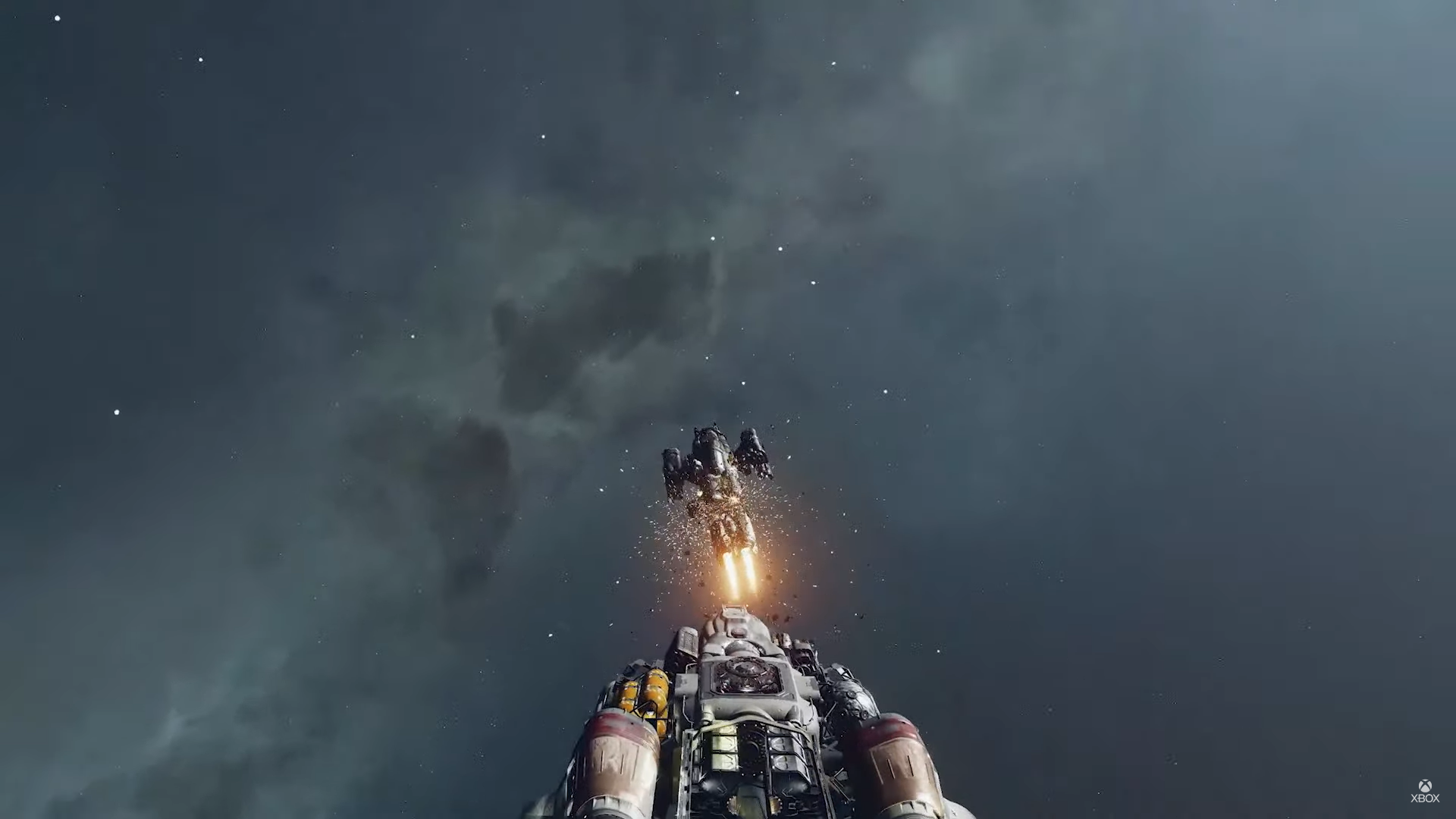 Starfield's completely customizable spaceships are now being talked about. The system is far deeper than just minior cosmetic changes, you can basically build the ship of your dreams. Although, building a juggernaut will cost you a lot of in-game currency!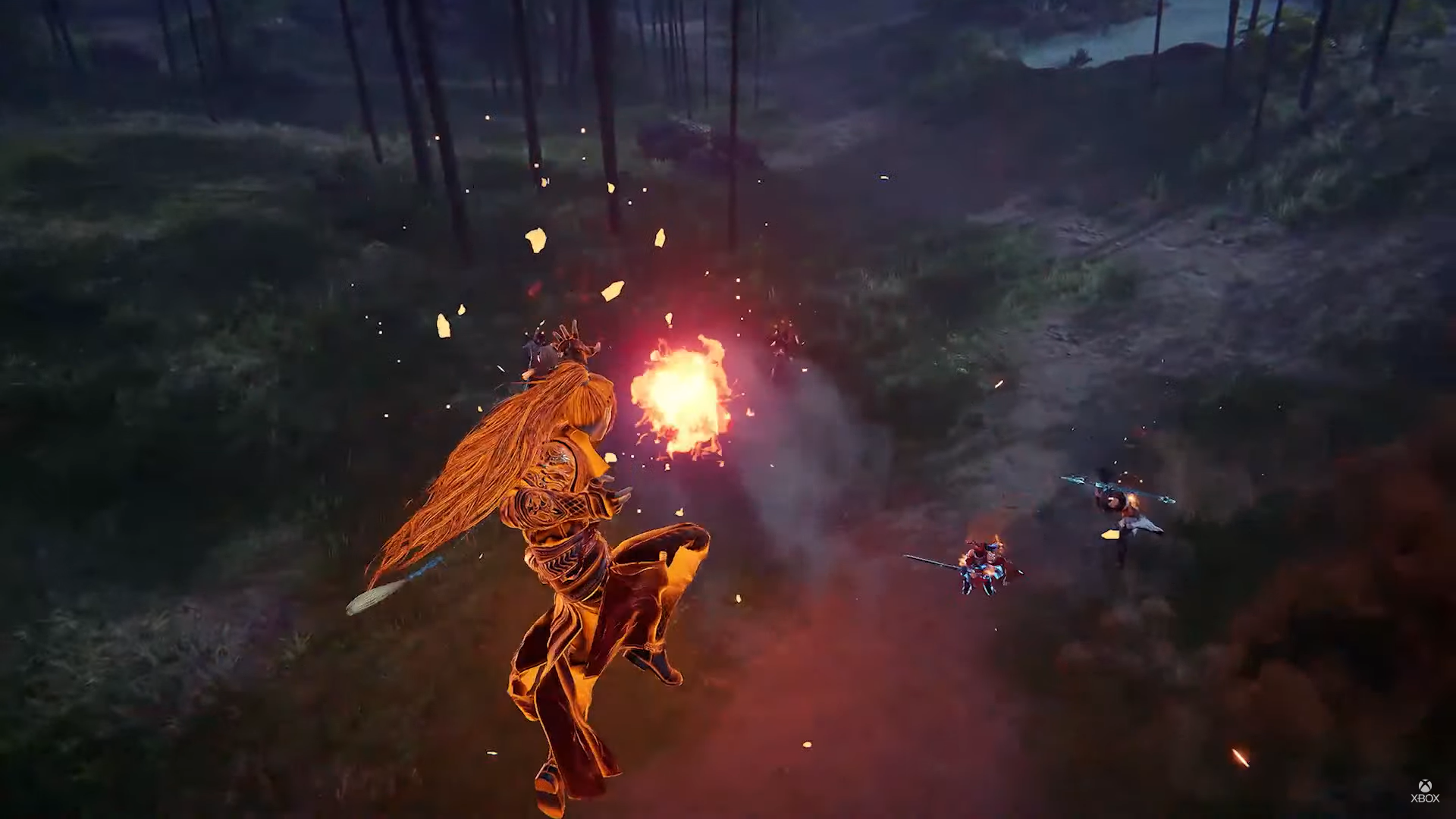 Next we're taking an extended look at battle royale game Naraka Bladepoint which will celebrate its first anniversary later this year (and launches on Xbox later this month). I'm not really a battle royale player but this one does look quite interesting, and the news that a co-op campaign mode is being added has definitely grabbed my attention.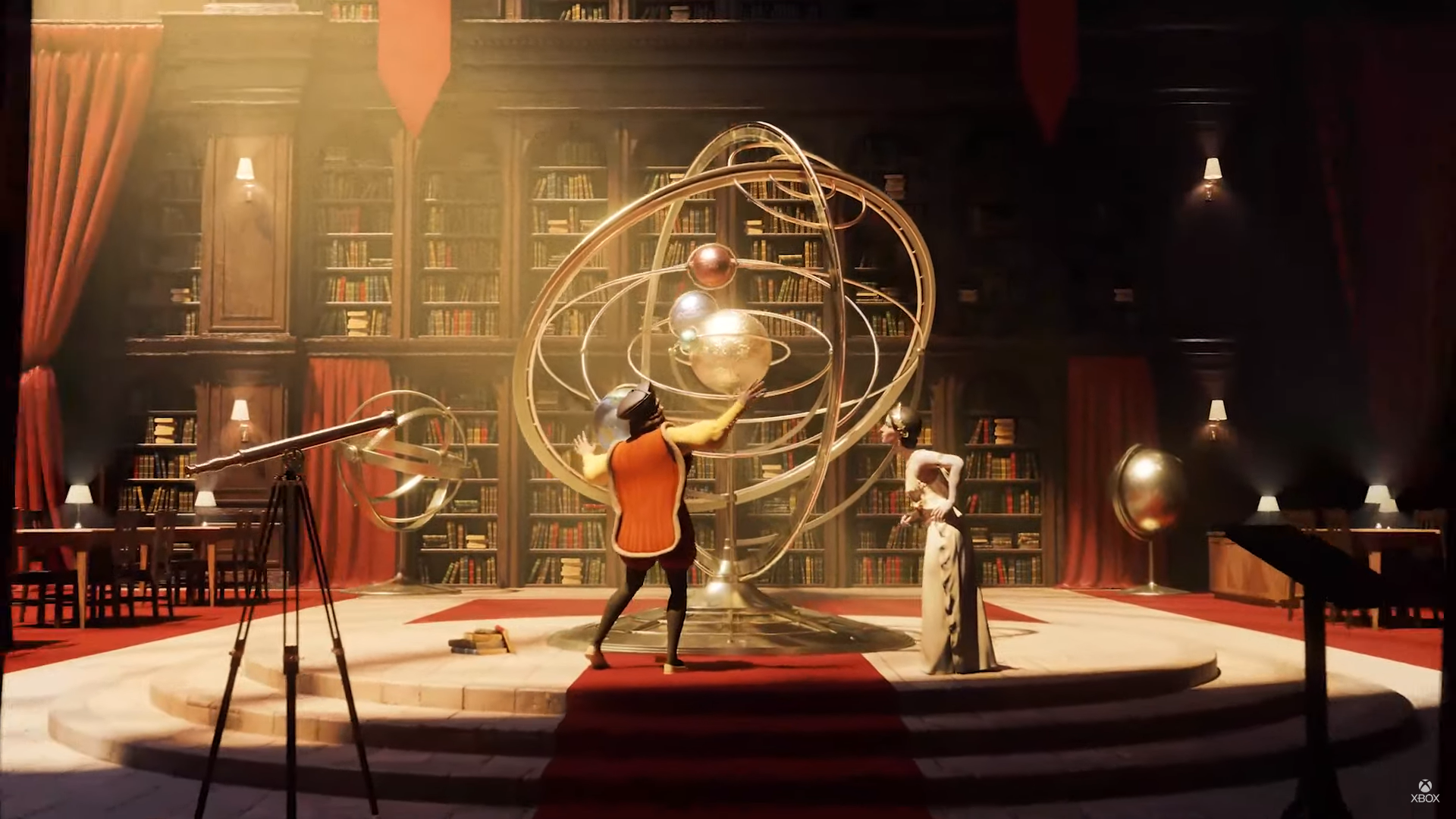 The developers behind the upcoming PC strategy game Ara: History Untold are now being interviewed. I'll be honest when I first saw the reveal trailer on Sunday, I assumed it was a new Civilization game, which makes sense as many of the developers at Oxide Games have worked on the Civilization franchise in the past.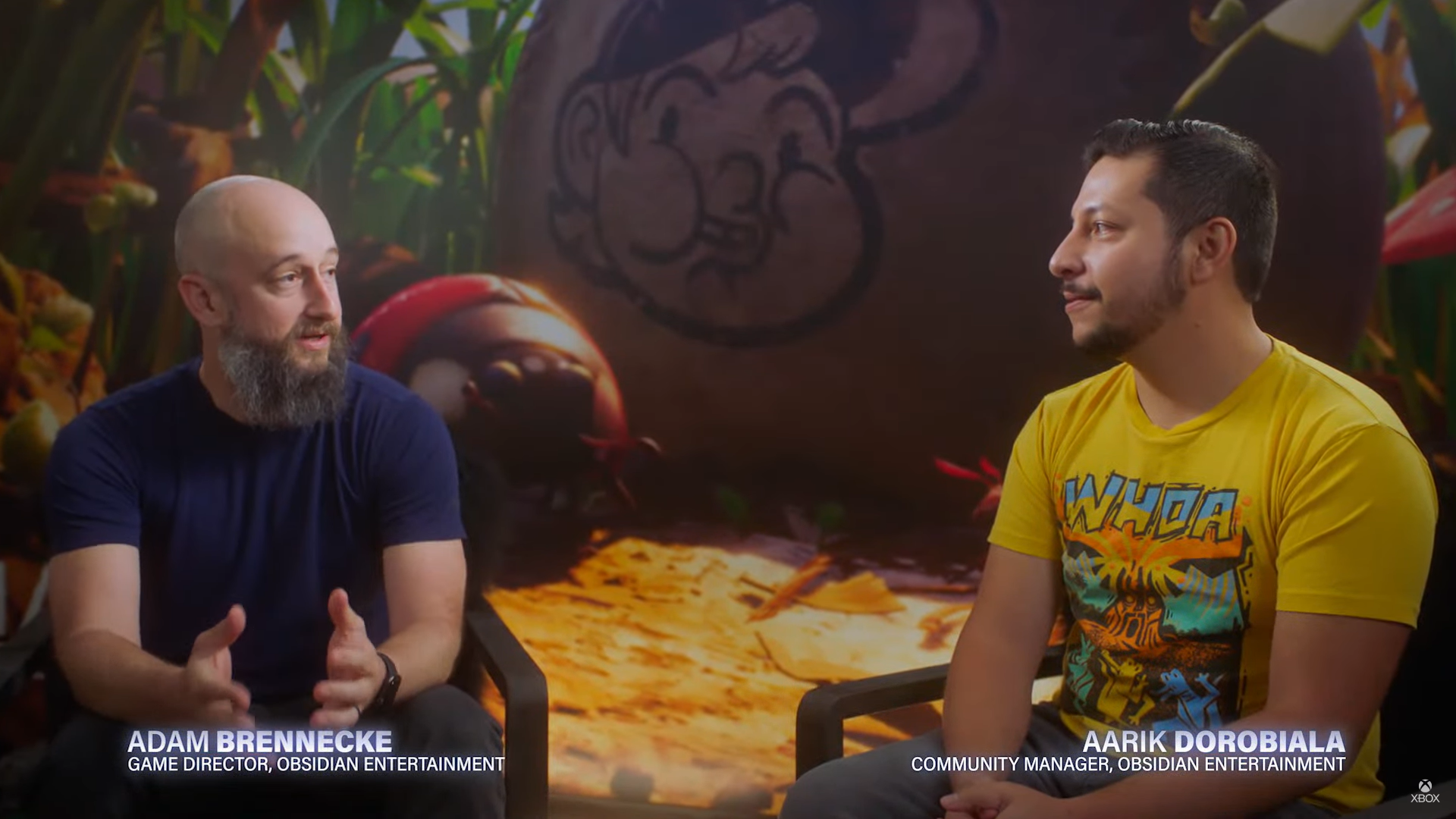 Now we're talking a look at the 1.0 release of backyard survival game Grounded. The game has been in early access for a while now, but it's getting ready to fully launch in September. Of course, the updates won't stop there, the game will likely keep expanding over the coming months and years. But the 1.0 update will bring a complete story, new items and new insect enemies to fight.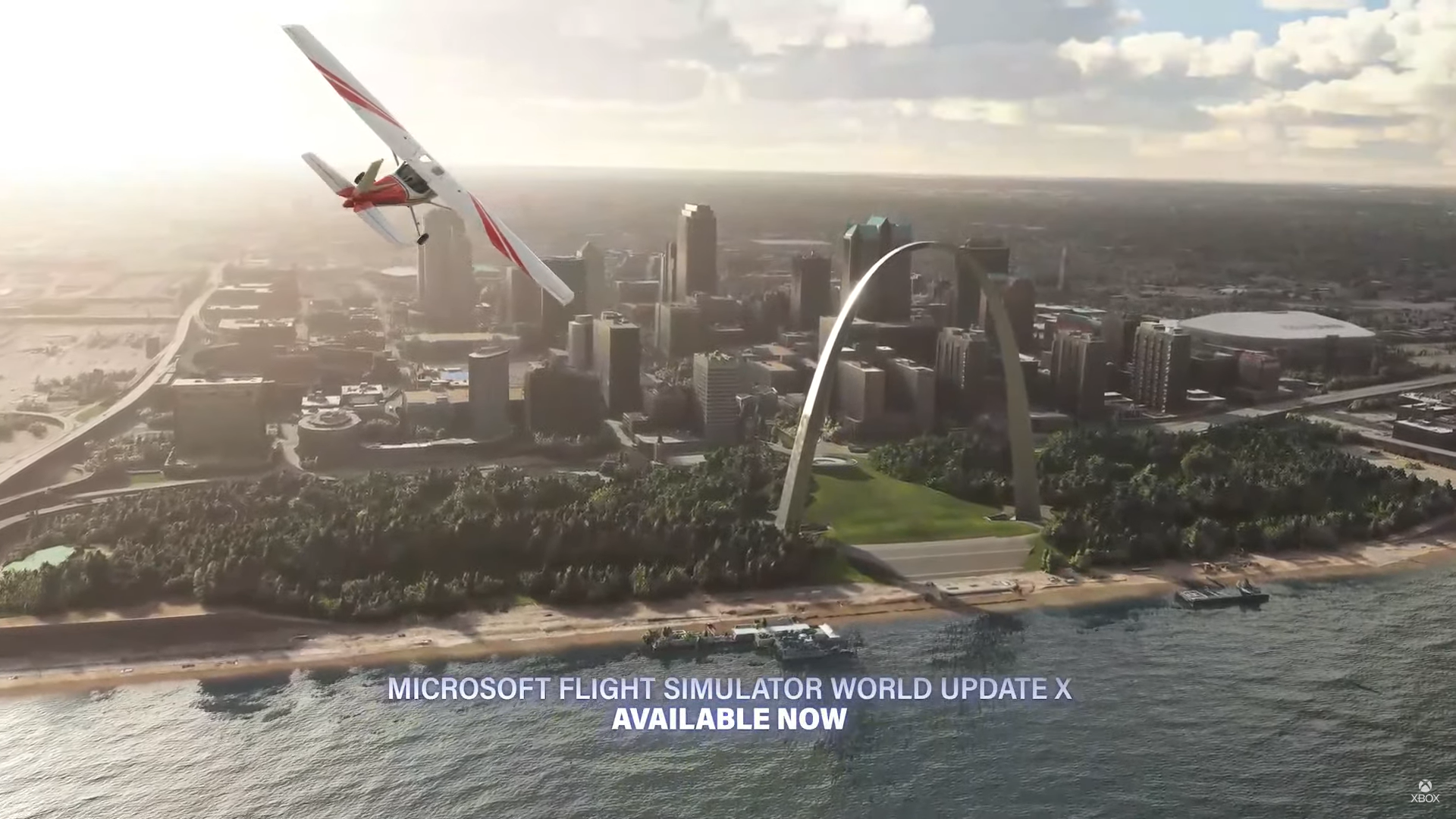 Microsoft Flight Simulator is taking the spotlight next. Look away if you've got a fear of flying because we're being treated to some amazing aerial shots.
As revealed during Sunday's showcase, World Update X is out now, and there will be two more to come in August and October and then in November Microsoft Flight Simulator 40th Anniversary Edition will launch. This will include classic planes from across the franchise's history. It will be free to current owners of the game and Xbox Game Pass subscribers.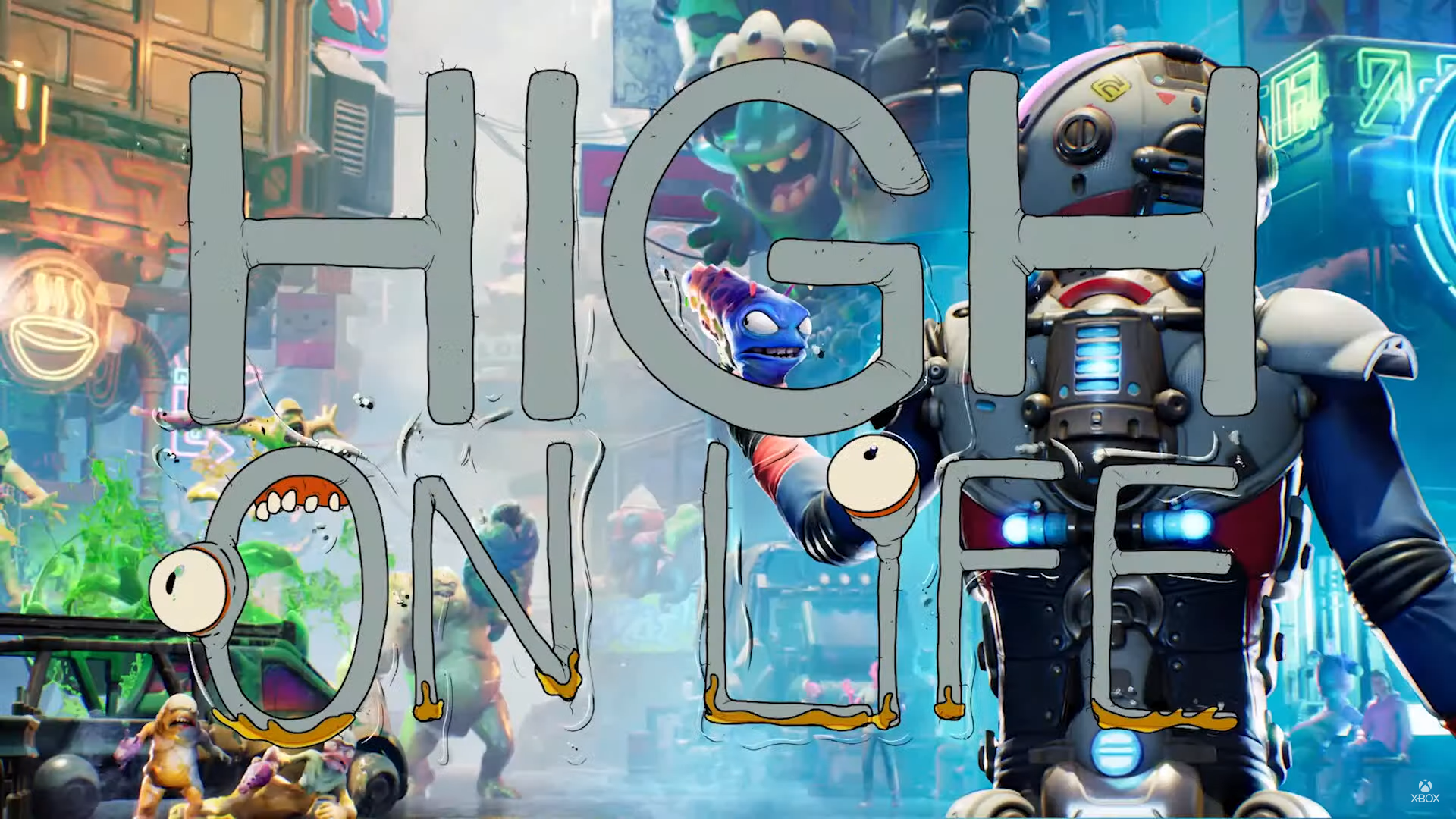 Justin Roiland, the creator of Rick and Morty, is here to talk about his studio Sqaunch Games' latest effort: High on Life. Fans of zany humor will surely want to play this one, though I'm hoping there's more to the game than just witty banter. The shooting will also need to be solid if it's going to be a truly memorable experience.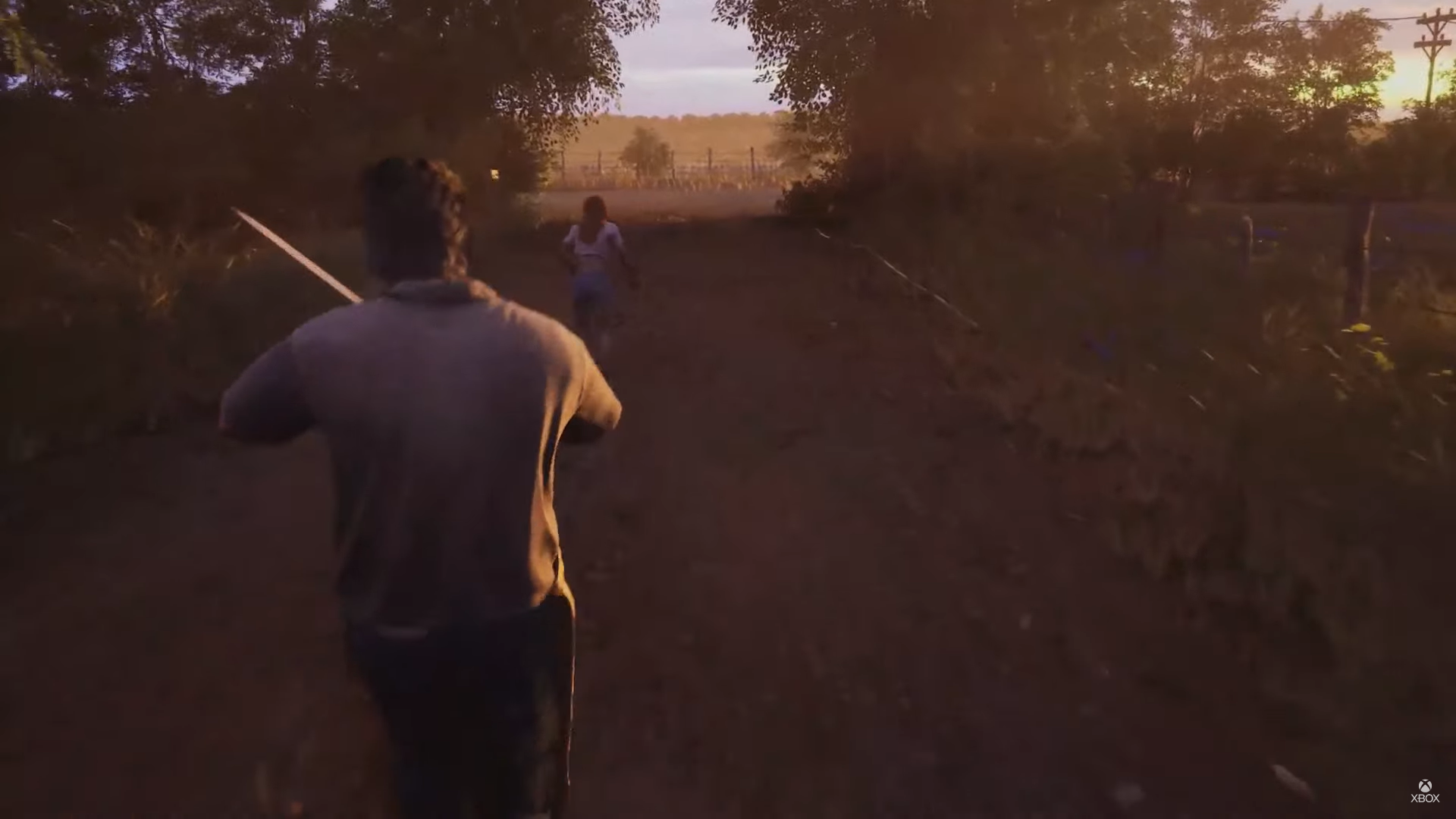 We just got a trailer for The Texas Chain Saw Massacre, a multiplayer horror game based on the iconic horror movie of the same name. It joins the likes of Friday the 13th: The Game, Predator: Hunting Grounds and Dead by Daylight in what is quickly becoming a very overstuffed genre. Can it do enough to set itself apart when it launches in 2023?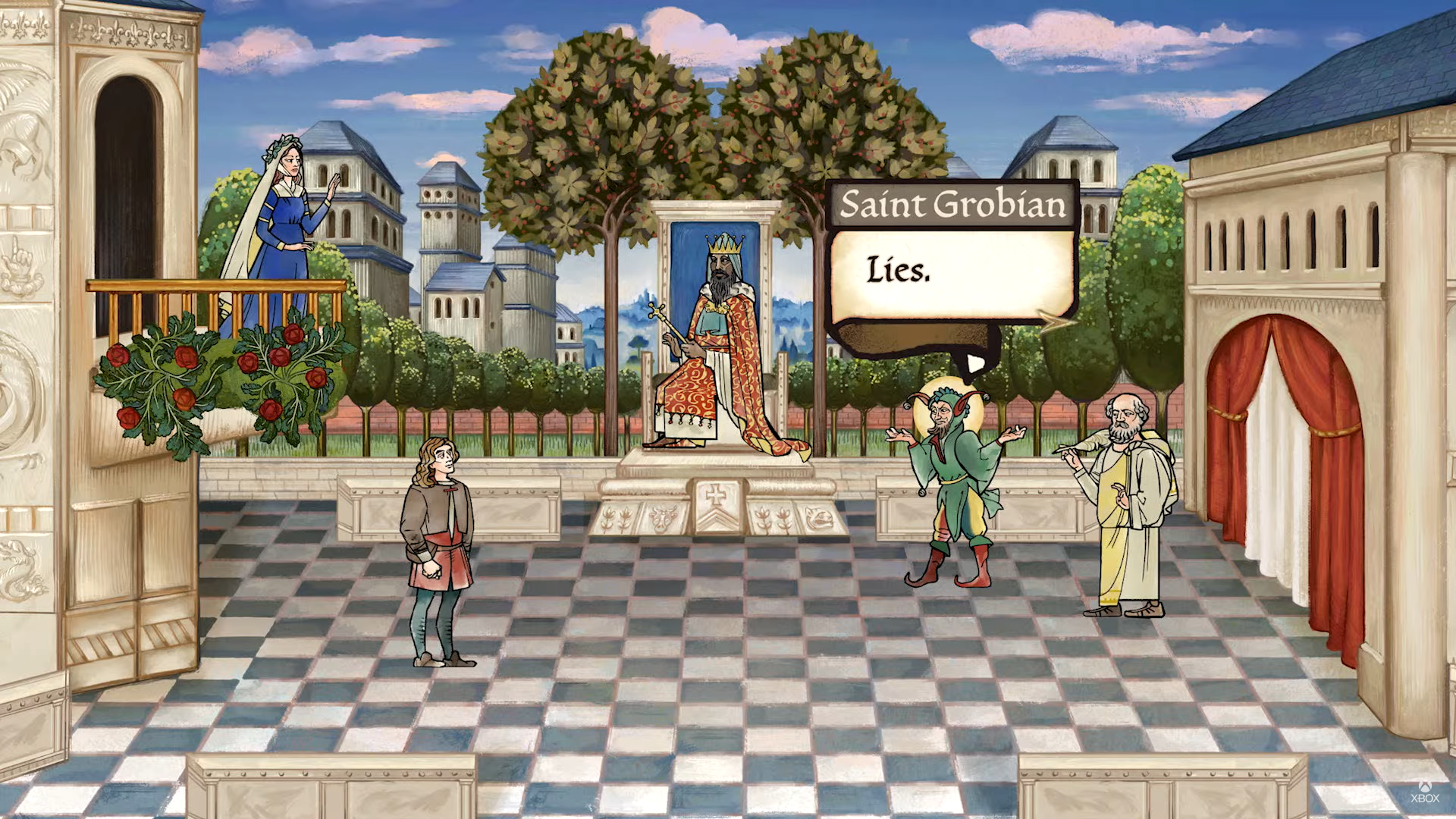 Now we're getting an extended look at Pentiment. I could look at this game all day just because of its art style, really can't wait to dive into this one later this year. Hoping its story can match its amazing look though.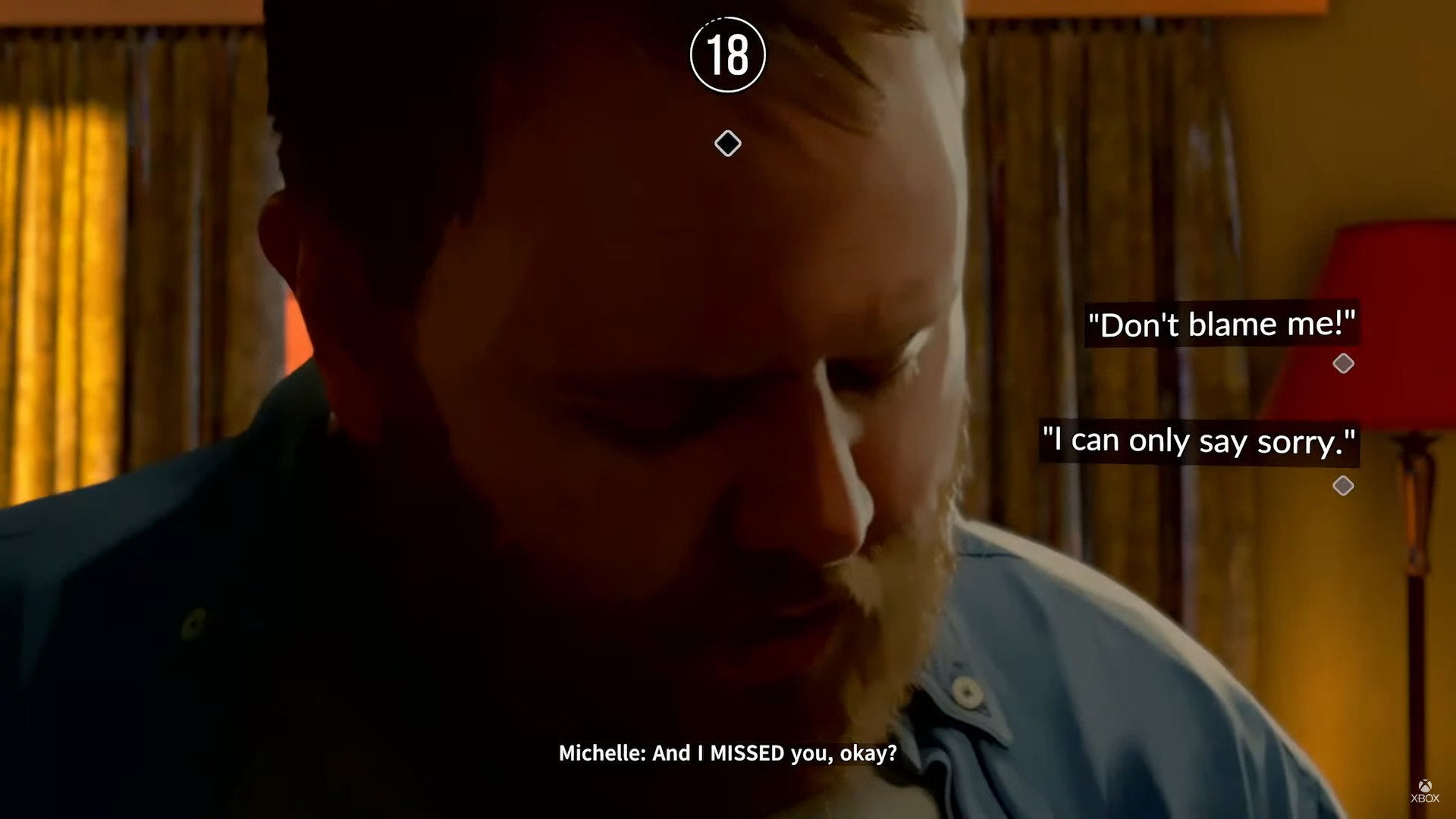 Speaking of distinctive art styles next up is As Dusk Falls. This narrative adventure is aiming to tackle subject matters "not normally included in video games" but to be honest, it's just not speaking to me. The snippets of the story we've seen have seemed a bit cheesy and I really don't like the visual style. It's coming to Game Pass next month, so perhaps I'll give it a shot, but so far I'm far from sold.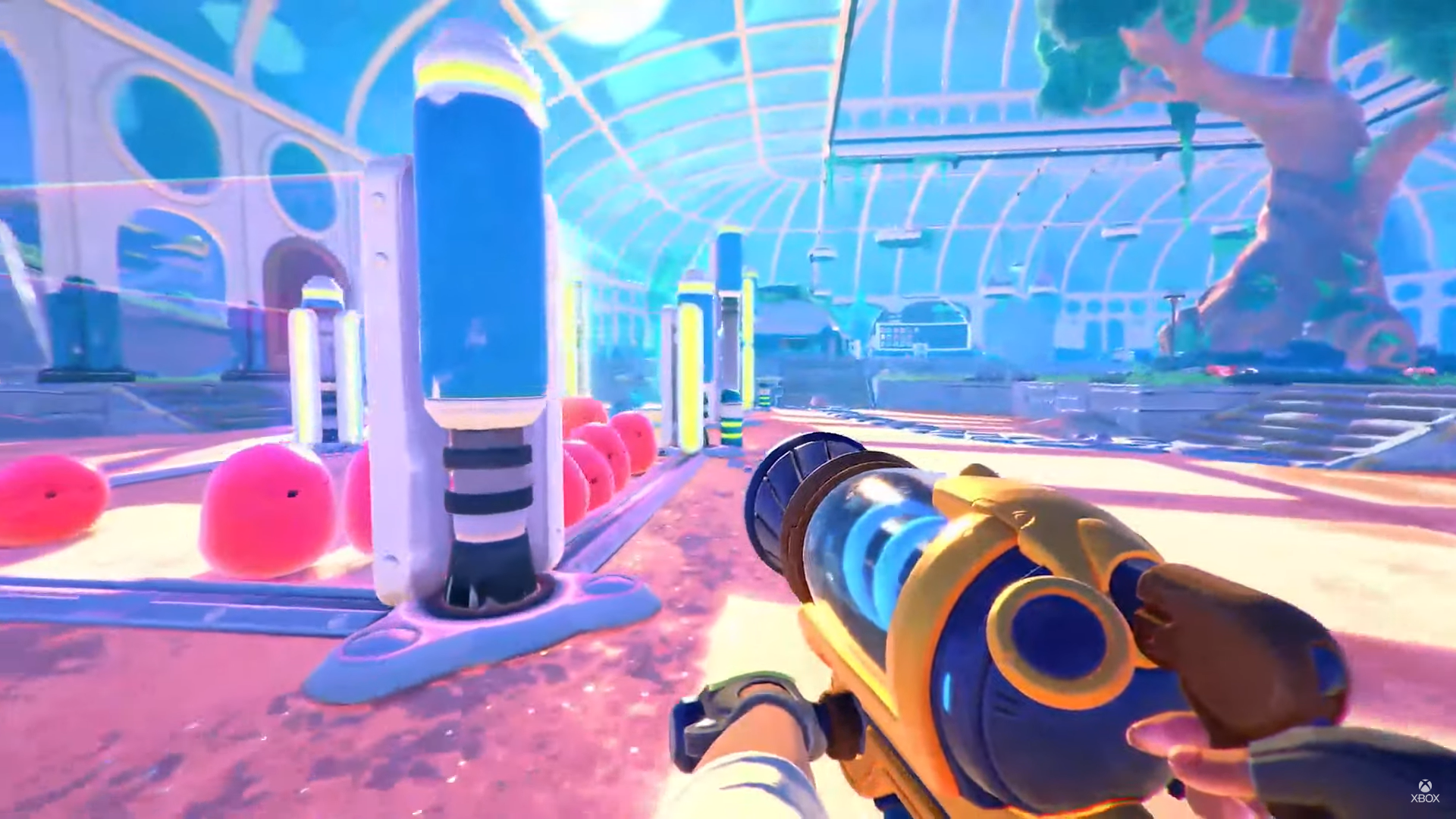 We're now getting a lengthy gameplay demo for Slime Rancher 2. It doesn't look especially different from the first game, but that's not necessarily a bad thing as its predecessor was uncomplicated fun. It's scheduled to launch Fall 2022 and will be coming to Xbox Game Pass.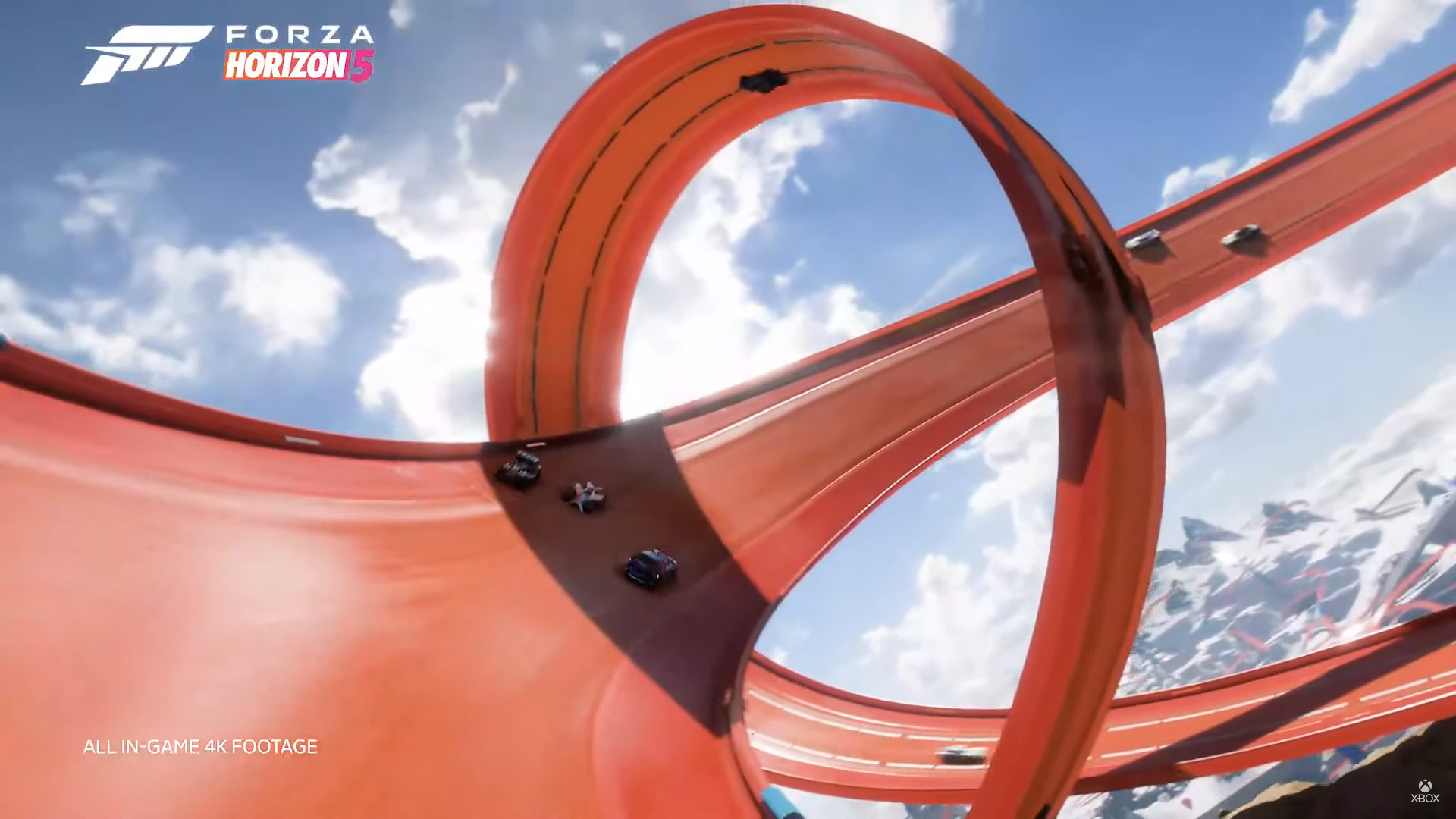 We're getting a longer look at Forza Horizon 5's upcoming Hot Wheels DLC now, and it looks super fun. I've never been a big racing games player but Forza Horizon is the exception. Can't wait for this expansion, and it looks like the DLC pack will have a lot of variety thanks to multiple track types and new Hot Wheel cars to drive.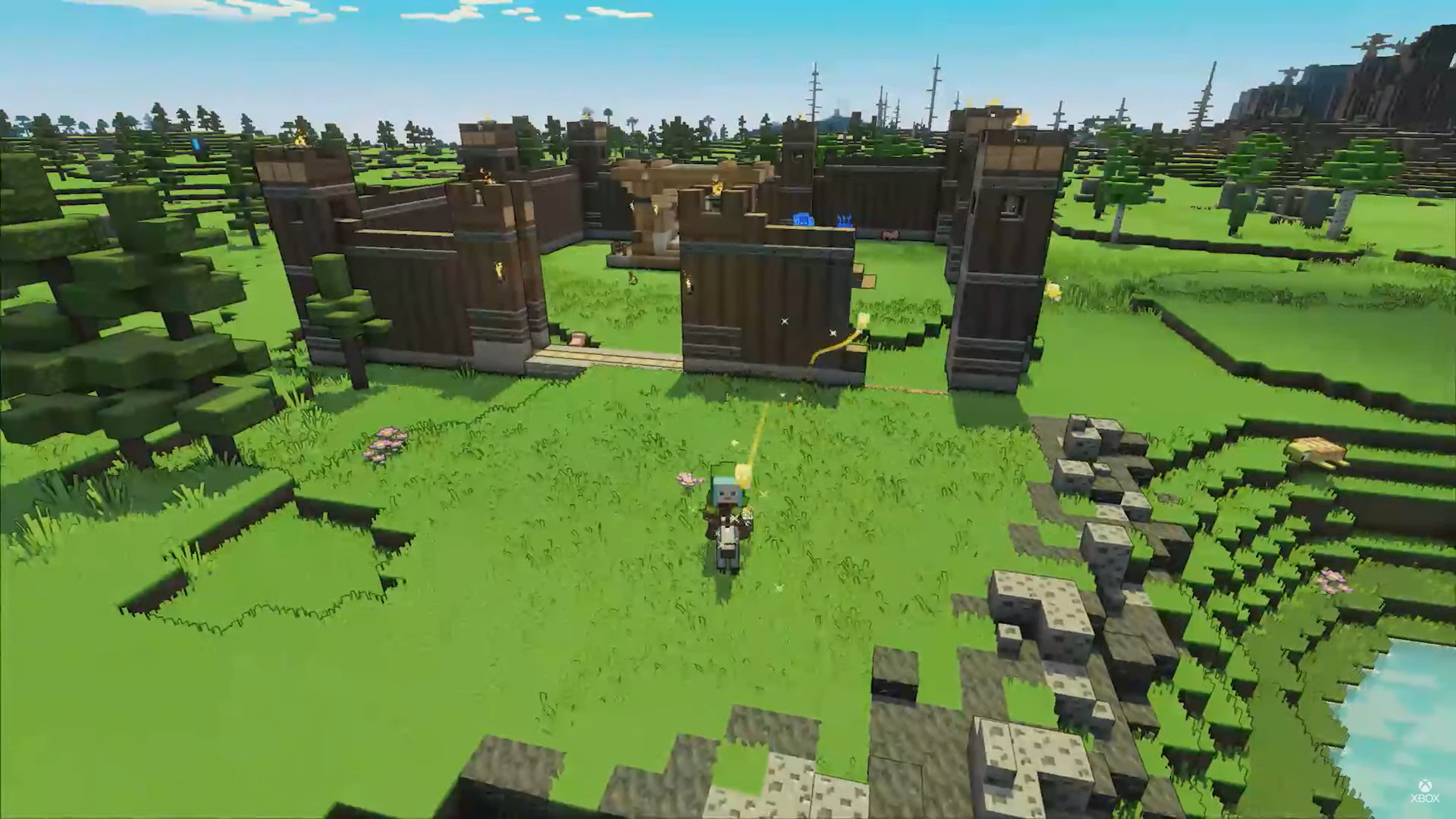 Minecraft Legend is taking center stage now, it's an action strategy take on the wildly popular sandbox game. It's being designed to appeal to new players as well as existing Minecraft fans. It'll have a narrative driven campaign, as well as future surprises that will come down the line. It's set to launch on PC and console next year.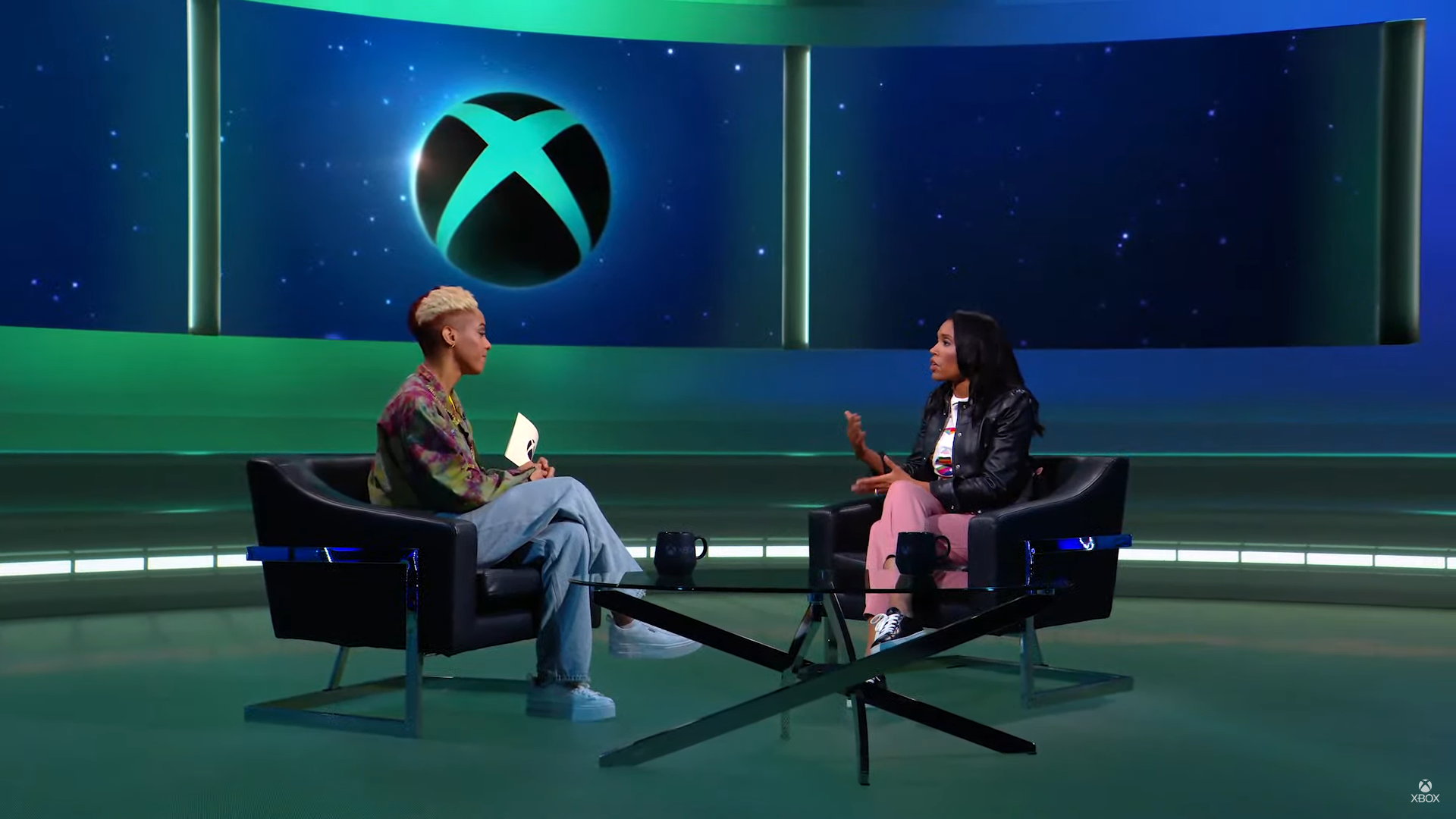 We're closing with an interview with Xbox's Sarah Bond, she's talking about the power of games but also the ongoing development of STALKER 2 which is being worked on by a team based in Ukraine.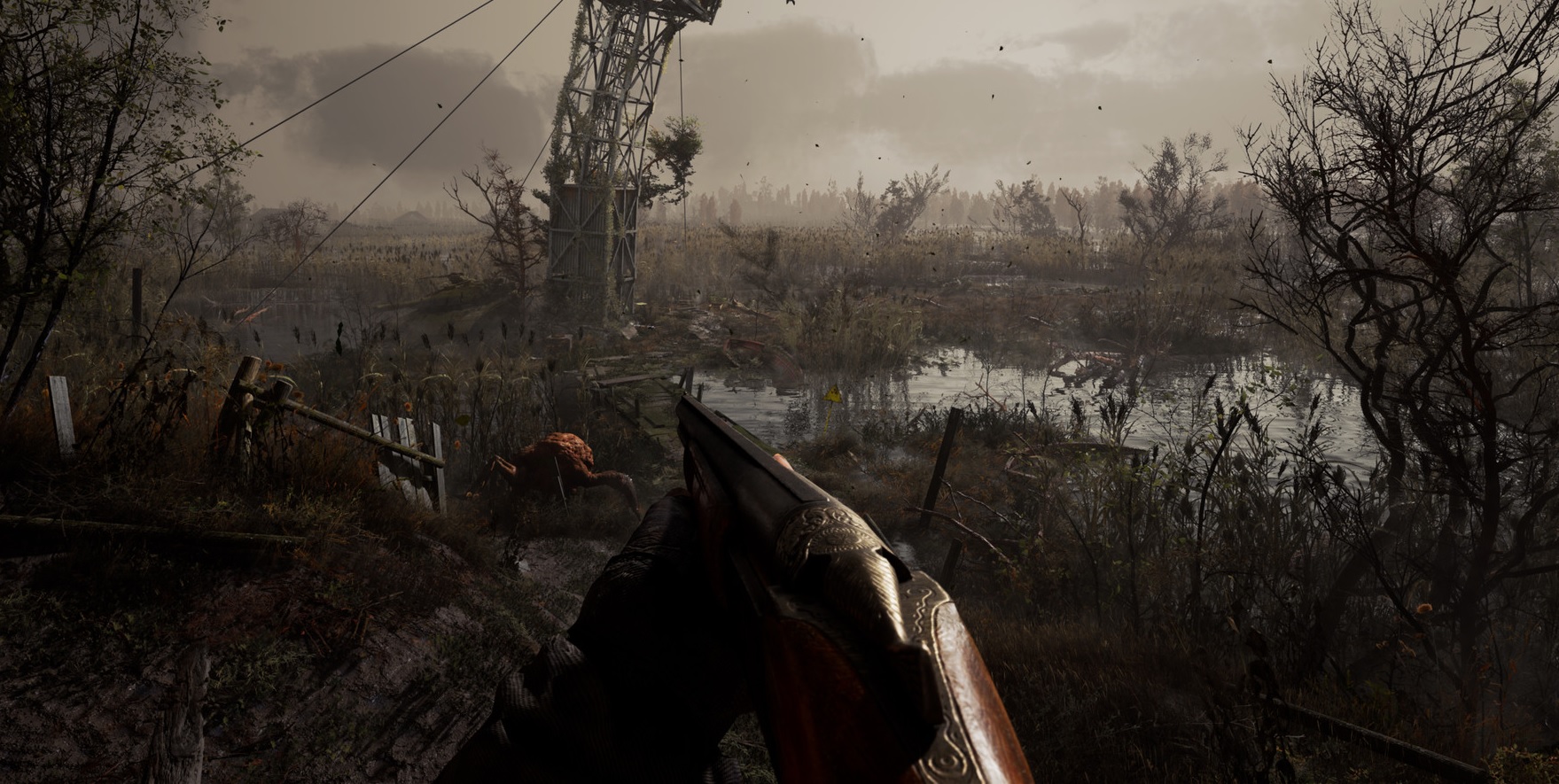 After an extremely poignant video showing how the lives of the developers at GSC Game World have been impacted by the war in Ukraine. The Xbox Games Showcase Extended concludes with a brief look at STALKER 2. It definitely looks visually stunning but it's hard not to feel like video games are unimportant in the wake of such harrowing footage.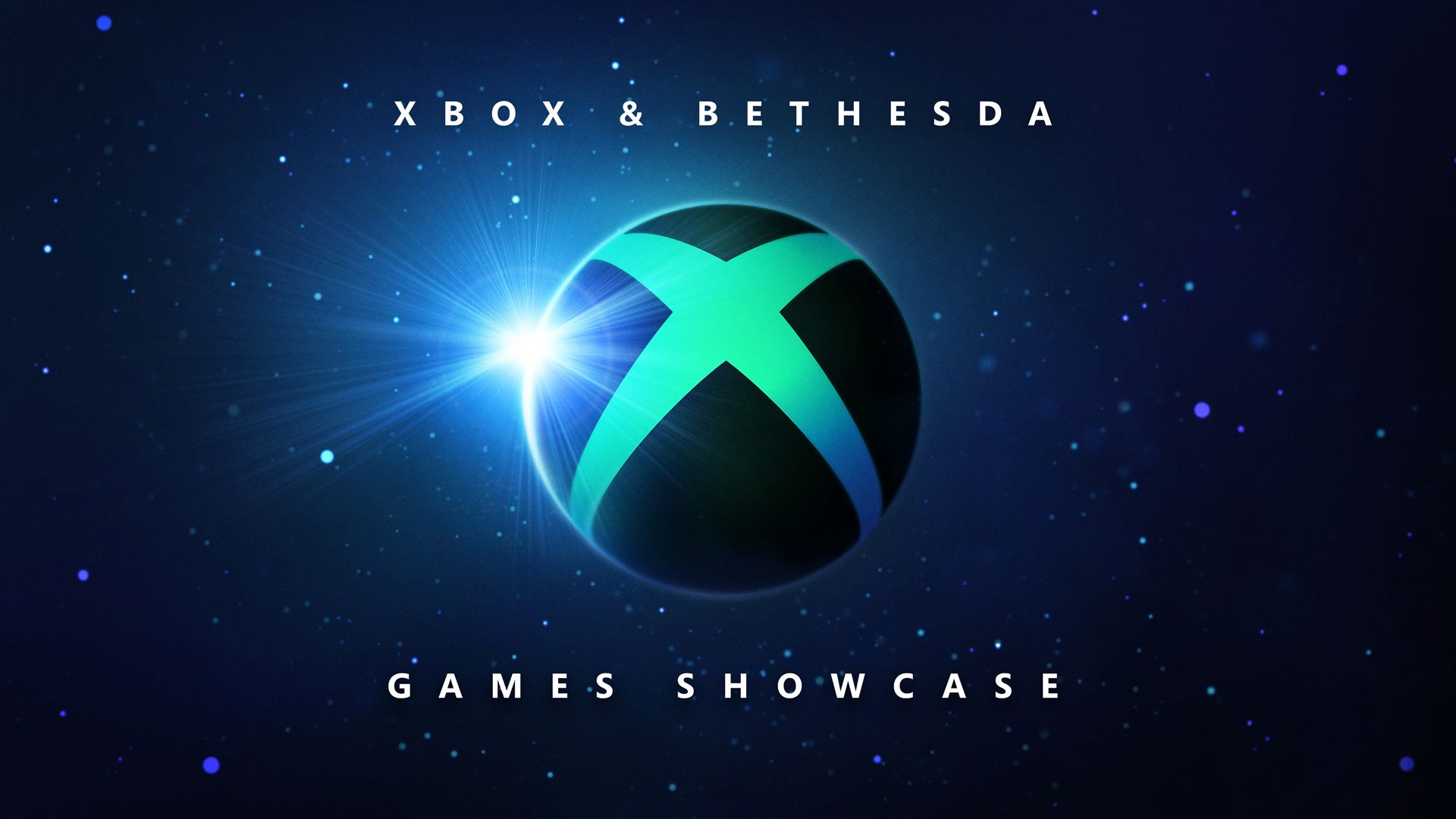 And that's all folks! Thanks for following our Xbox Games Showcase Extended live blog. My highlight had to be hearing more about Starfield. Until next time!
Get the Tom's Guide newsletter!
Instant access to breaking news, the hottest reviews, great deals and helpful tips.
Thank you for signing up to Tom's Guide. You will receive a verification email shortly.
There was a problem. Please refresh the page and try again.