Xbox & Bethesda Games Showcase 2022 recap: Starfield, Diablo 4, Overwatch 2 and more
Here are all the biggest announcements from the Xbox & Bethesda event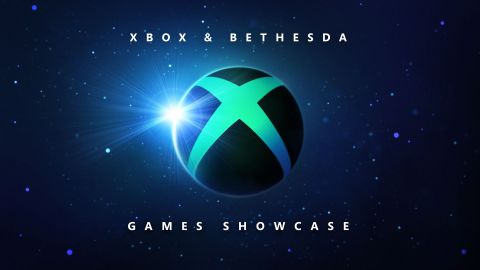 (Image: © Microsoft)
The Xbox & Bethesda Games Showcase 2022 is now over. Microsoft's faux-E3 2022 event made good on its promise of delivering almost wall-to-wall gaming news and game trailers. Though some of the heavy hitters shown at the event won't release until 2023, we saw a sizeable amount of titles expected in 2022.
The star of the show (no pun intended) was none other than the recently-delayed Starfield. Instead of more concept art or small gameplay teases, we got a full-blown trailer showing off the game's mechanics. Redfall is the other Bethesda game to get a brand-new trailer. This was a more lore-focused trailer that also revealed some of the game's characters.
Diablo 4 was another huge reveal, especially in light of the disappointment many felt toward Diablo Immortal. For the moment, this title seems to deliver everything fans wanted from a mainline entry.
Overwatch 2 was another big announcement. Though we only saw a bit of gameplay, it was good to see that the upcoming entry will introduce some new characters. We also can't forget about Forza Motorsport, which Microsoft promises is the most technologically-advanced entry in the long-running racing game series.
There were a ton of expansions coming to existing games, including Forza Horizon 5, Microsoft Flight Simulator, The Elder Scrolls Online, Fallout 76 and Sea of Thieves. Also, Grounded is leaving early access and becoming a full game in September.
One of the biggest surprises was that Persona games are finally coming to Xbox. This includes Persona 3 Portable, Persona 4 Golden Abyss and Persona 4 Royal. Staying on the Japanese games front, we saw none other than Hideo Kojima show up during the live stream to announce his collaboration with Microsoft Studios.
The future of Xbox is looking a bit brighter now after this showcase. Again, it will be some time before we see heavy hitters like Starfield and Diablo 4, but based on what we saw, the wait should be well worth it.
Refresh
Hello, everyone! Computing Writer Tony Polanco here to cover the big Xbox & Bethesda Games Showcase! Be sure to keep a window open to follow this blog for all the latest updates and spicy(?) takes. This should be a pivotal show for Xbox as we'll no doubt see what's in store for the rest of the year and the immediate future.
Today is for two things: gaming and gaming newsWatch the #XboxBethesda Showcase today at 10am PT: https://t.co/pW9yV5Rl20 pic.twitter.com/pj8YeRt7imJune 12, 2022
The official Xbox Twitter account isn't mincing words. "Today is for two things: gaming and gaming news," says the latest post. The show is expected to run for about 90 minutes. If the above claim is true, then we should see wall-to-wall gaming news and trailers.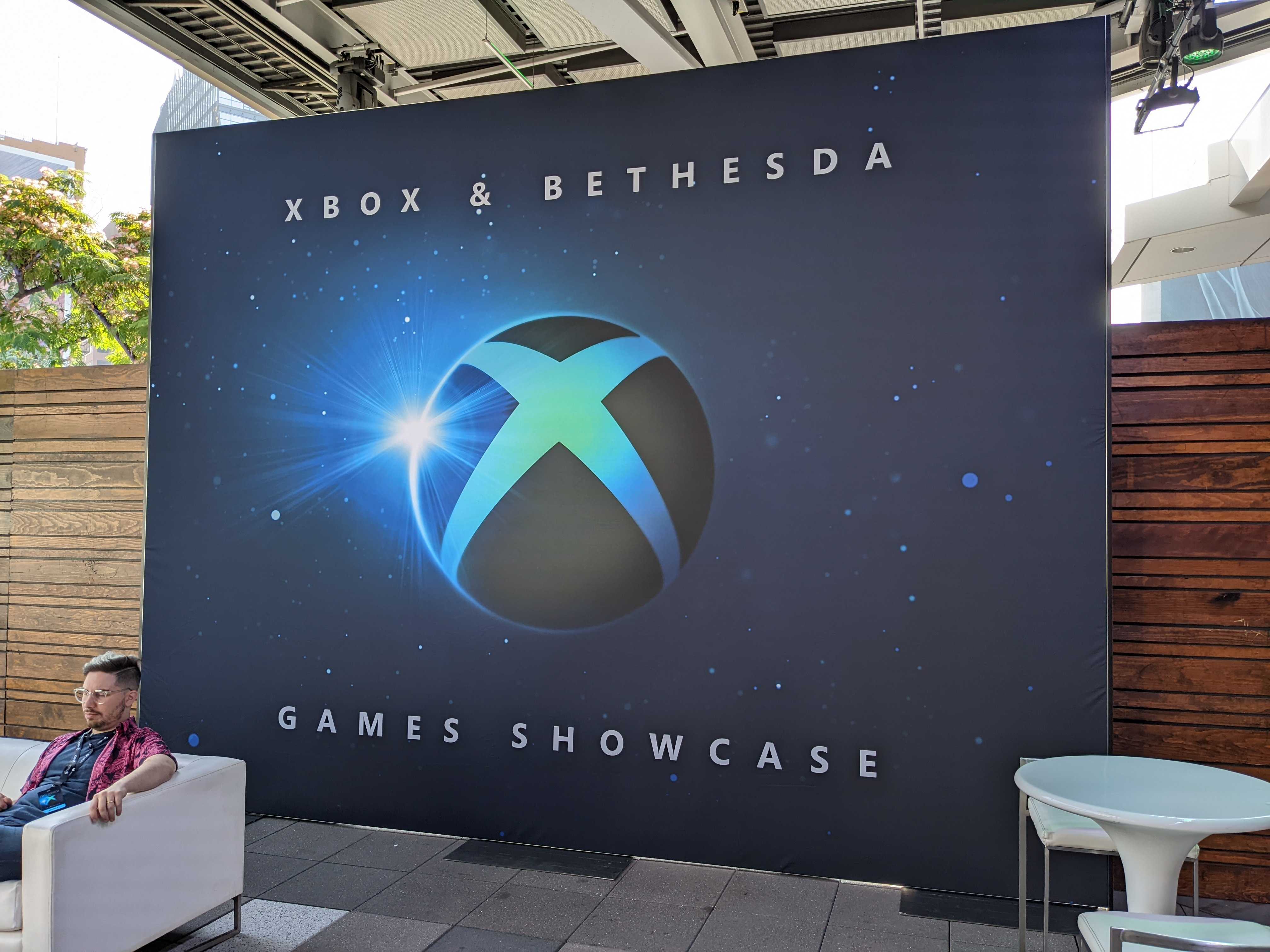 Tom's Guide Senior Editor Marshall Honorof is in L.A. covering the Xbox & Bethesda Showcase. He's on the line to enter the Microsoft Theater, where the show is taking place.
Be sure to visit Tom's Guide to read his hands-on impressions of titles he played during this week, including games seen at the Summer Game Fest and at Xbox & Bethesda private press events.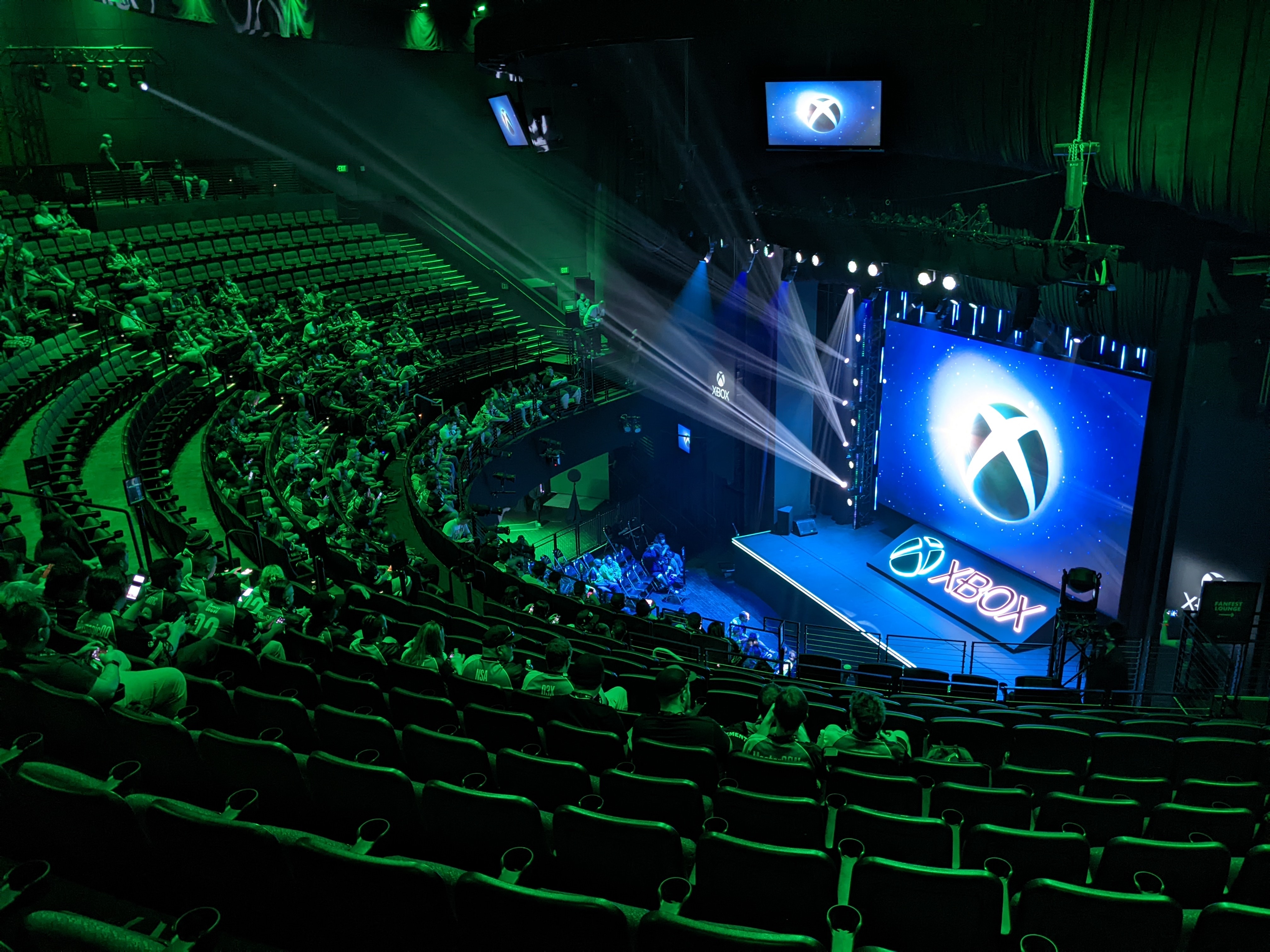 Here is a shot of the stage before the show. This shot doesn't convey it, but the Microsoft Theater is actually pretty massive. The theater is still filling up but expect it to get packed soon.
If you like this, you're gonna love the #XboxBethesda Showcase pic.twitter.com/uB329faINuJune 12, 2022
The Xbox Bethesda showcase will no doubt focus heavily on Xbox Game Pass. This makes sense given how Microsoft wants as many people to subscribe to the service as possible. What better time to talk what's coming to Game Pass than during a big Xbox event?
Of course, given all the recent delays, it'll be interesting to see how Microsoft promotes Game Pass in the coming months. One of the big selling points is getting first-party exclusives on day one. But if those are in short supply, what reason to people have to continue subbing to Game Pass? Old games are great and all, but what about new blockbuster experiences?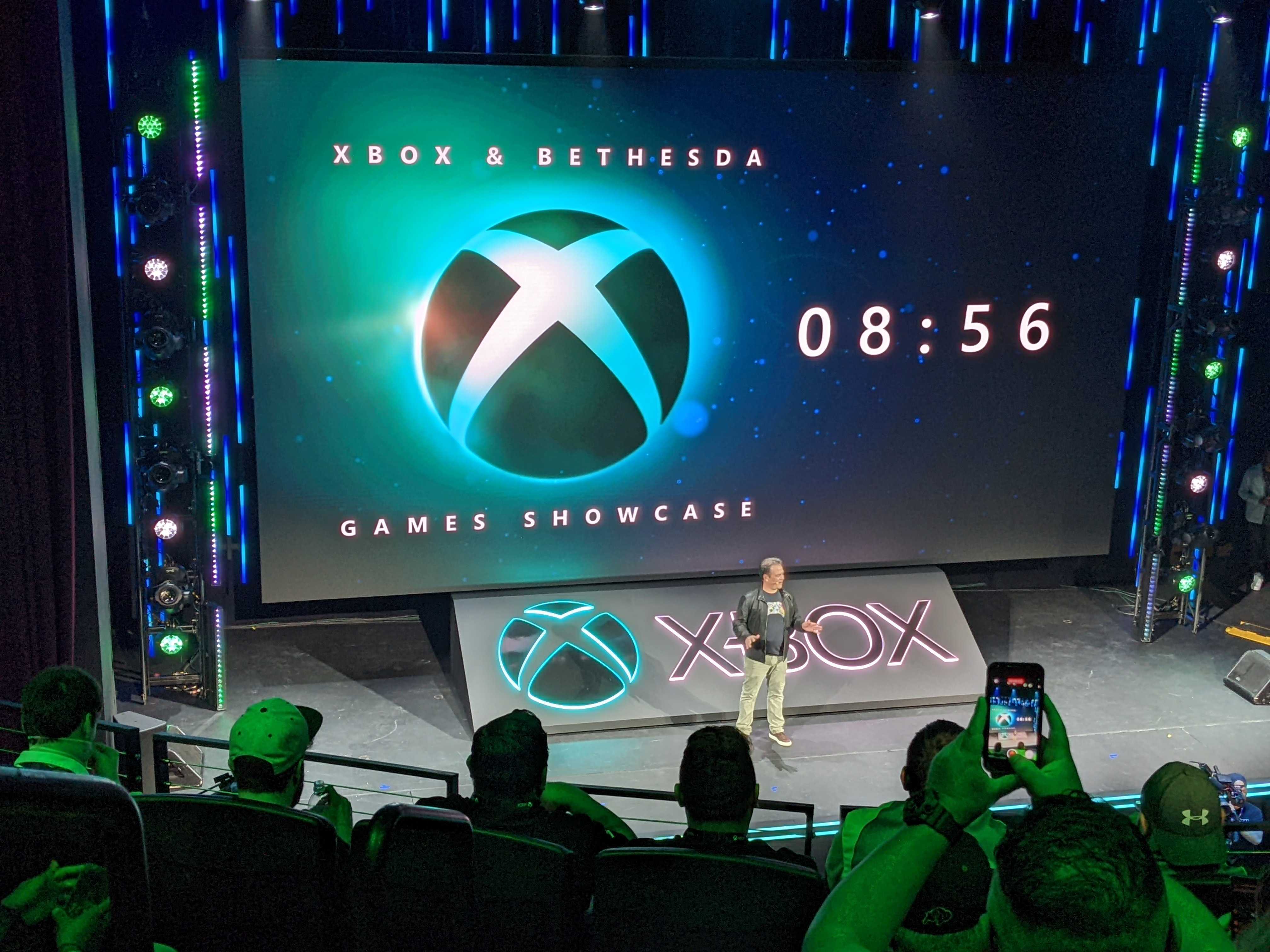 Xbox head Phil Spencer takes the stage before the main show to thank everyone in attendance. He said that the event will have "the most gameplay we've ever had in a show." That part is good to know considering how we've had many shows filled with a ton of CG trailers. I don't know about you, but CG trailers are just not that compelling to me.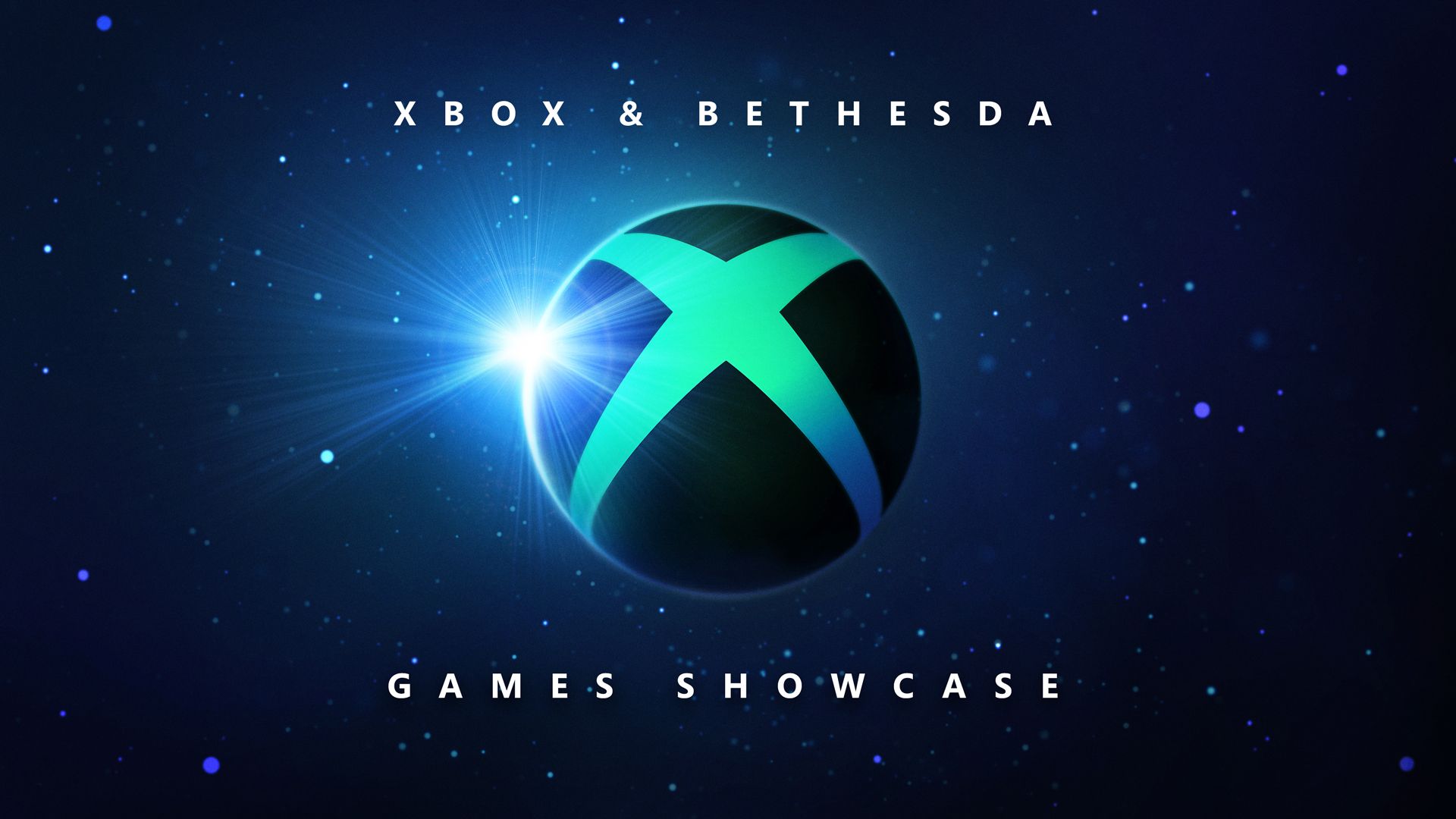 And we are officially underway! The Xbox & Bethesda Games Showcase starts now!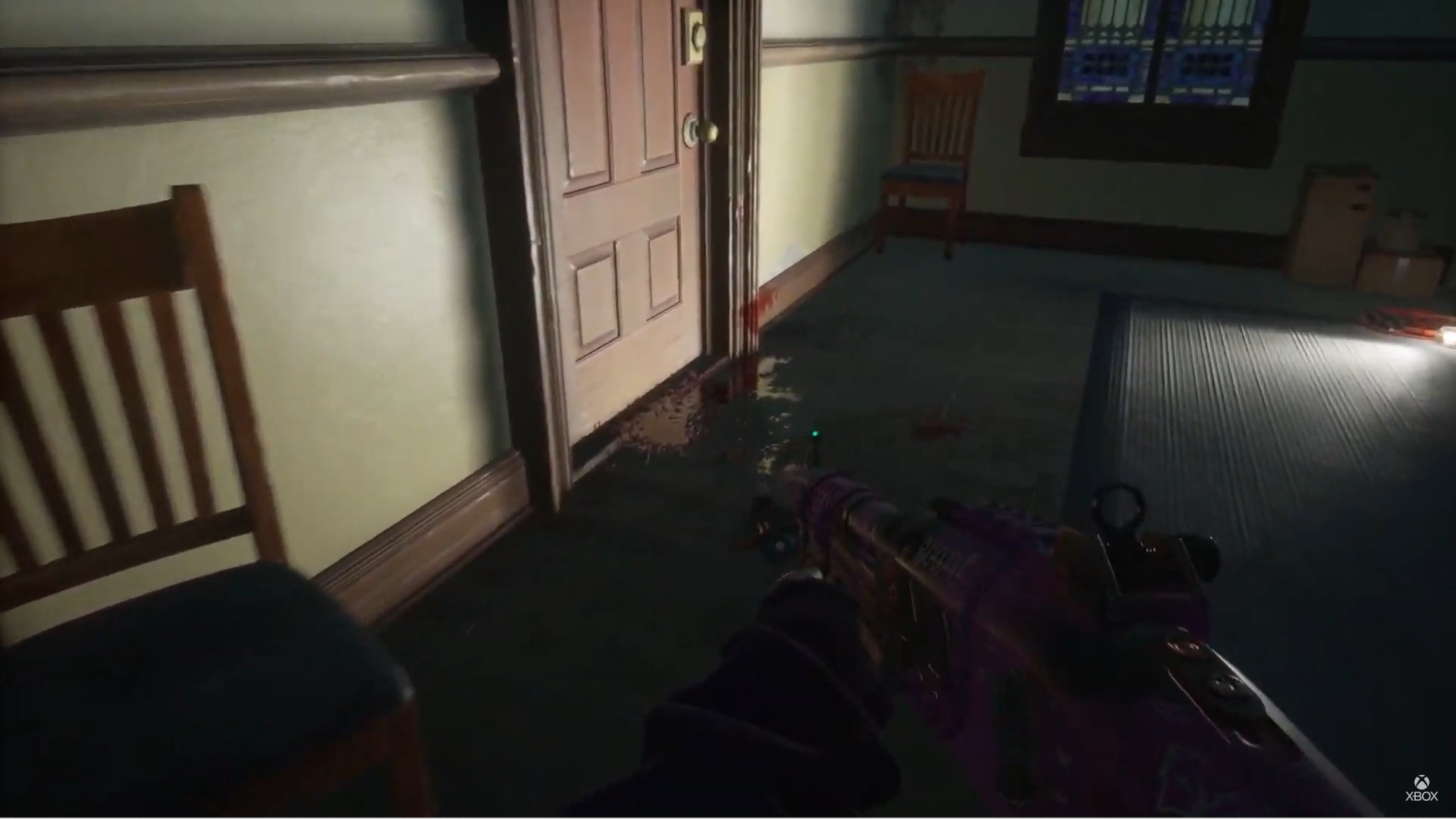 We have new gameplay footage of Redfall, which focused more on the story. We get to see a bit more of the game's cast and hear some of the backstory.
This game is effectively Bethesda's answer to Left 4 Dead, only it focuses on slaying vampires instead of zombies. This title should satisfy the multiplayer crowd.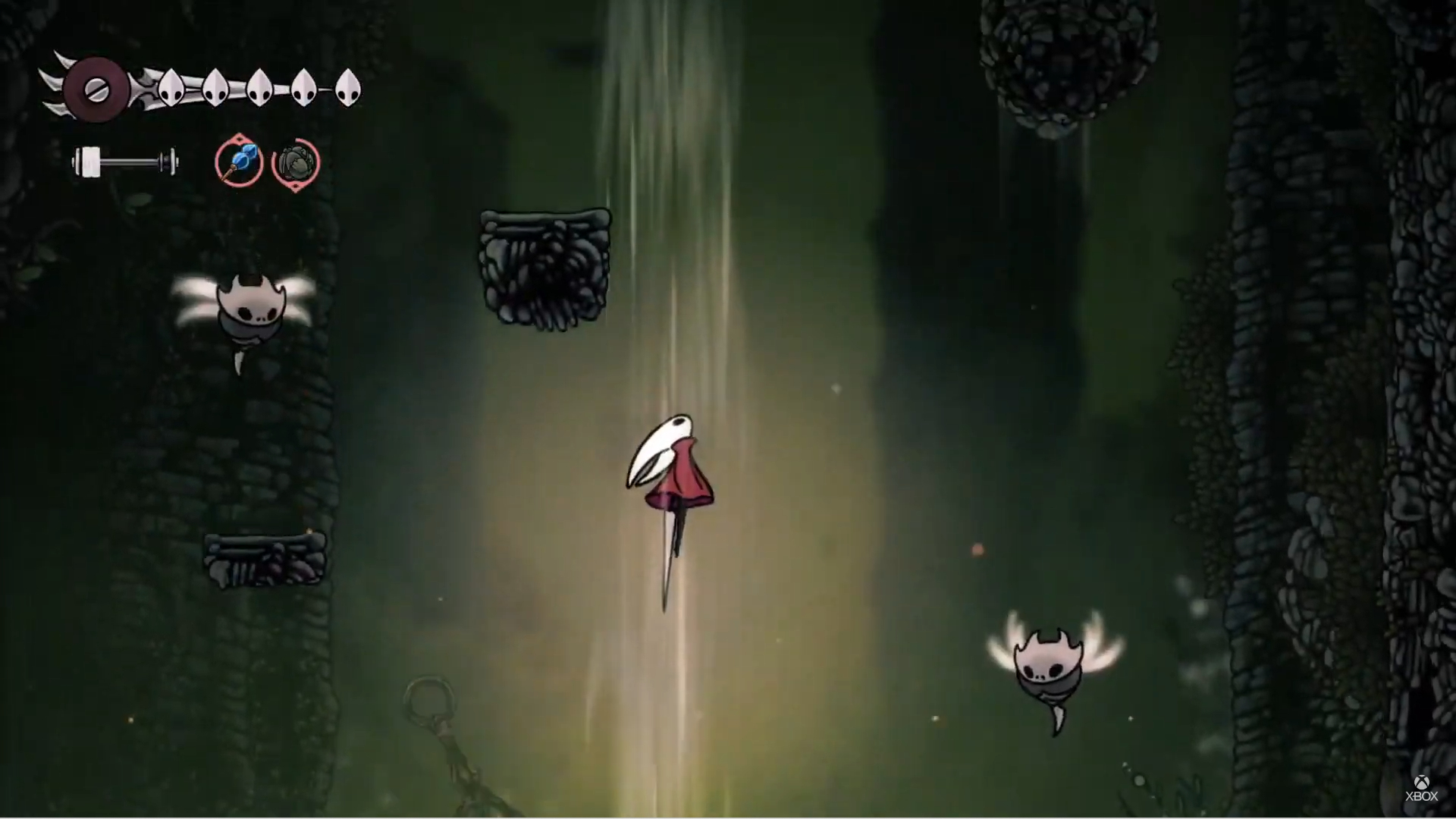 We get our first look at the new Hollow Knight content. Looks fun!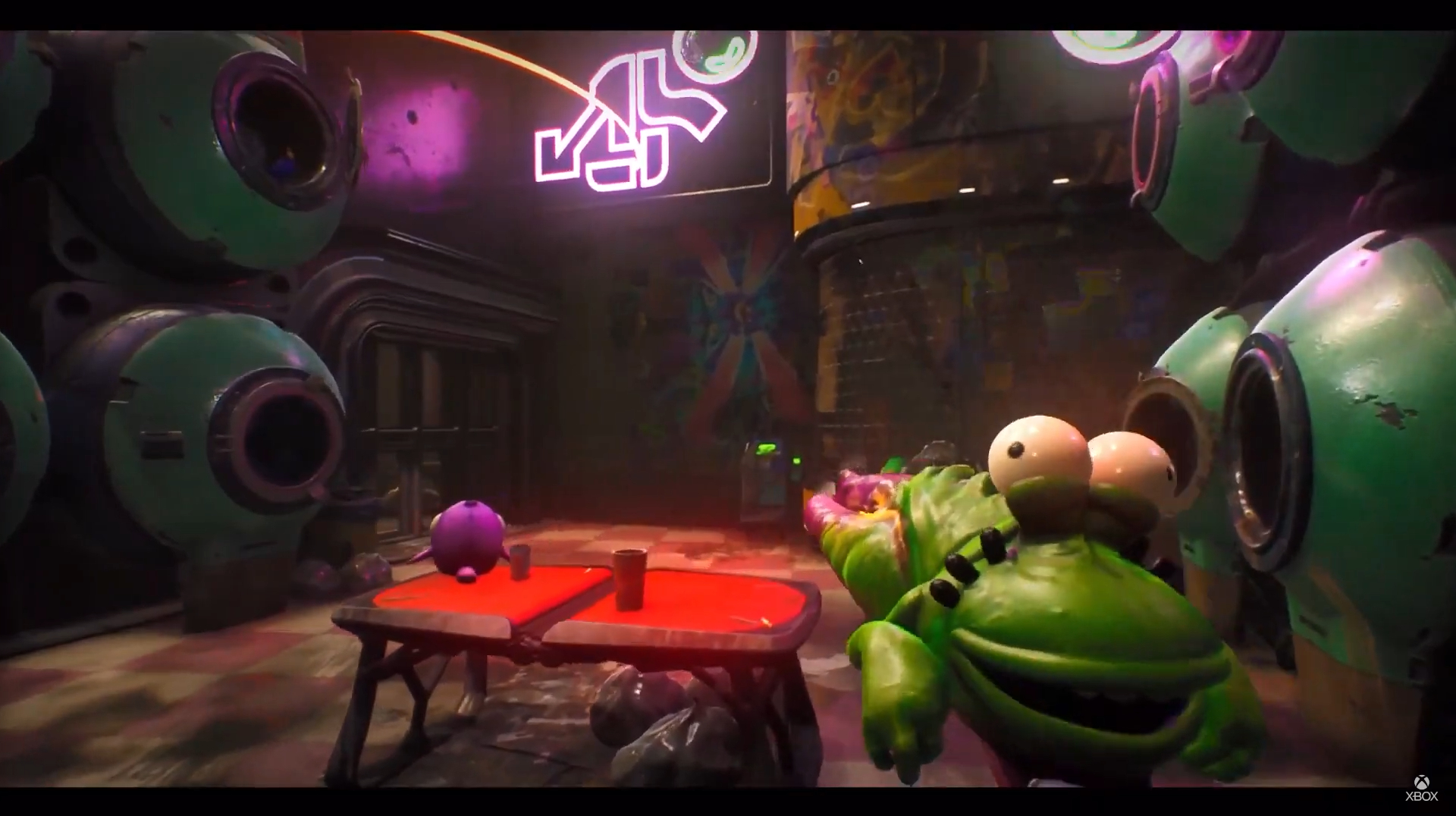 High on Life is another Xbox exclusive coming to Game Pass. Not sure what to make of this game but it looks fun.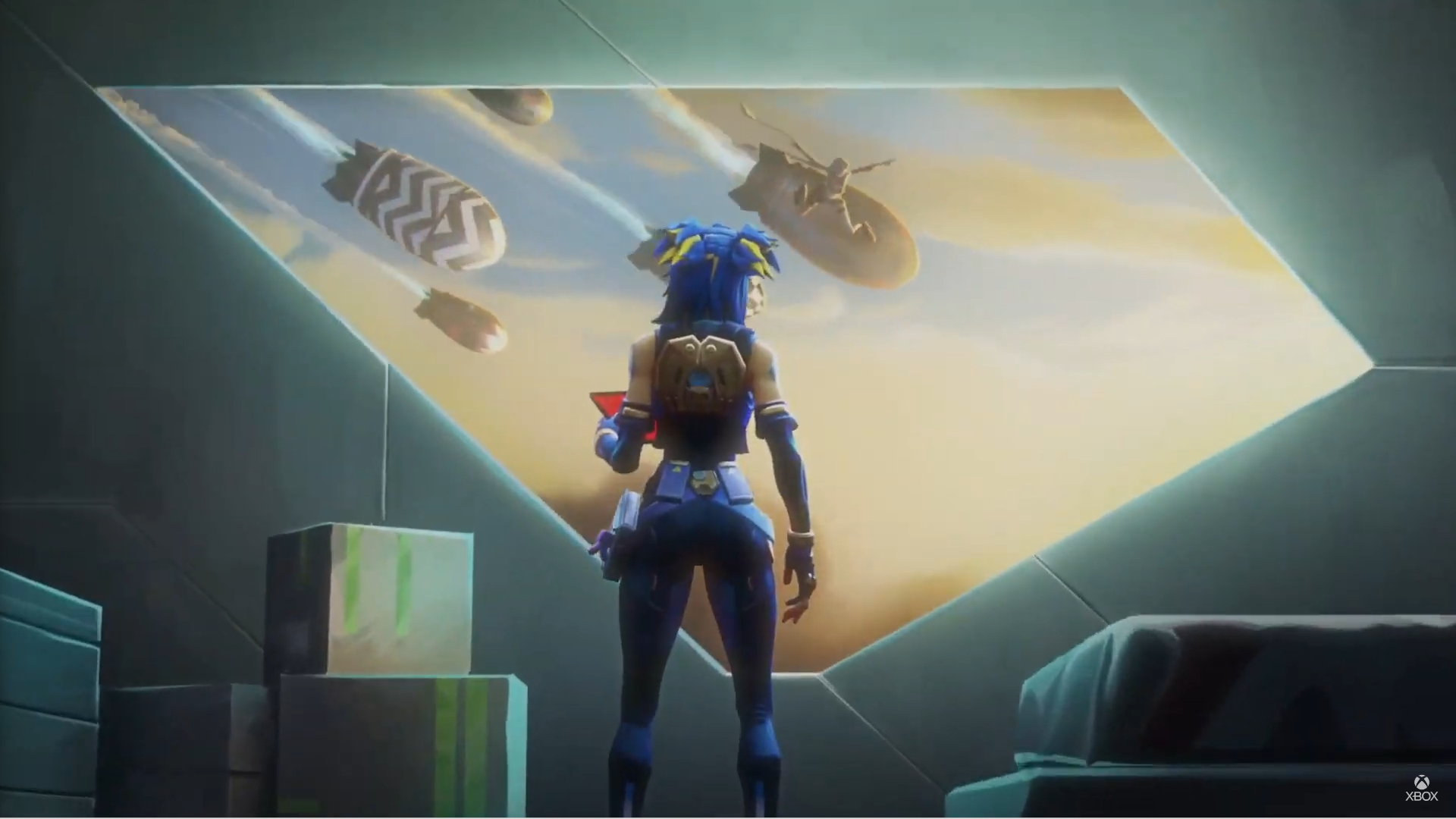 Riot Games is up next and we get to see a variety of the studio's games that are expected on Game Pass. You'll be able to play titles like League of Legends on mobile devices, which is certainly good for those who want to play the title on the go.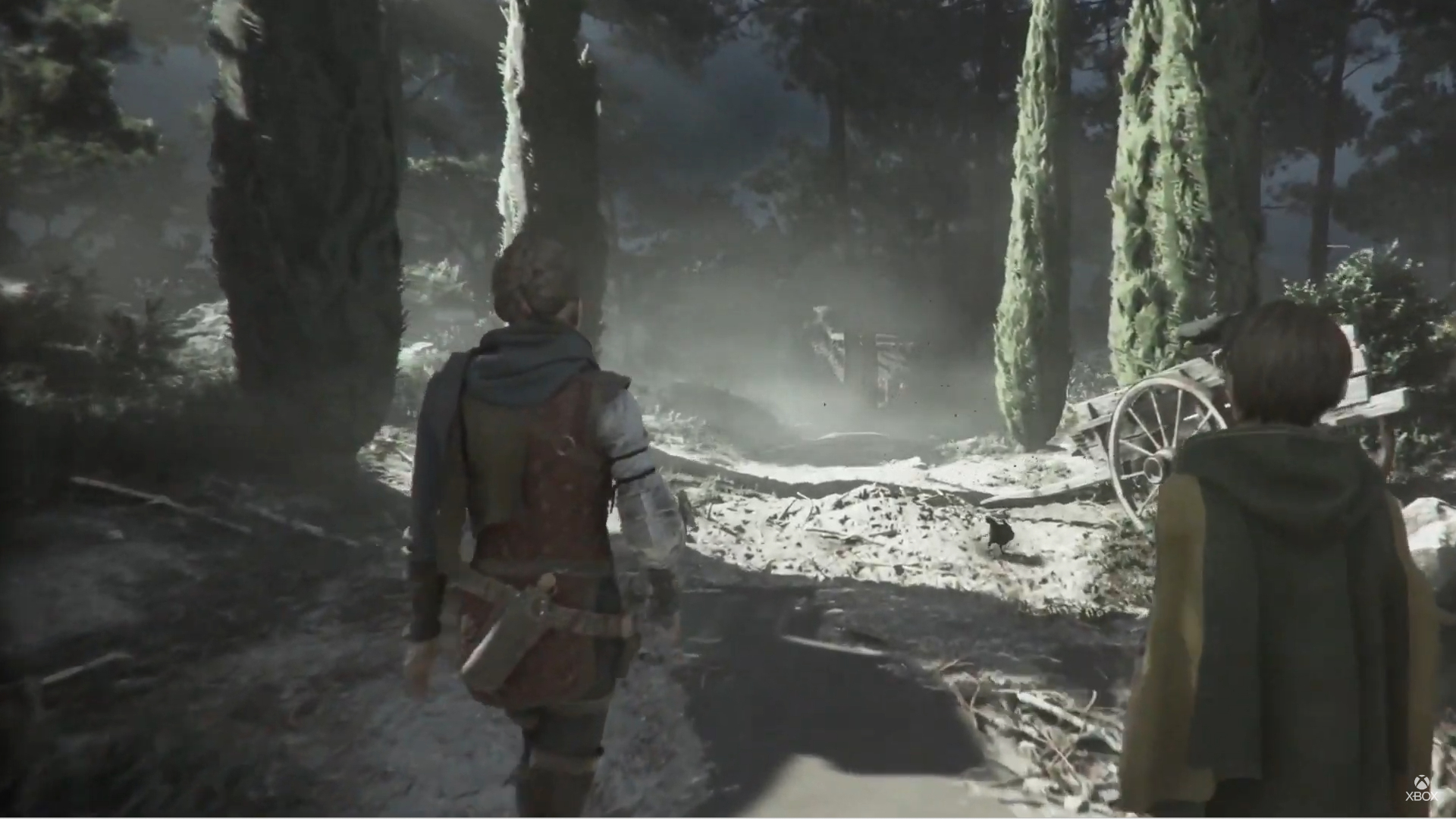 A Plague Tale: Requiem gets a new trailer. This franchise has been somewhat of sleeper hit since the first game so it's good to see it get a sequel so soon. Expect to see it on Game Pass in 2022.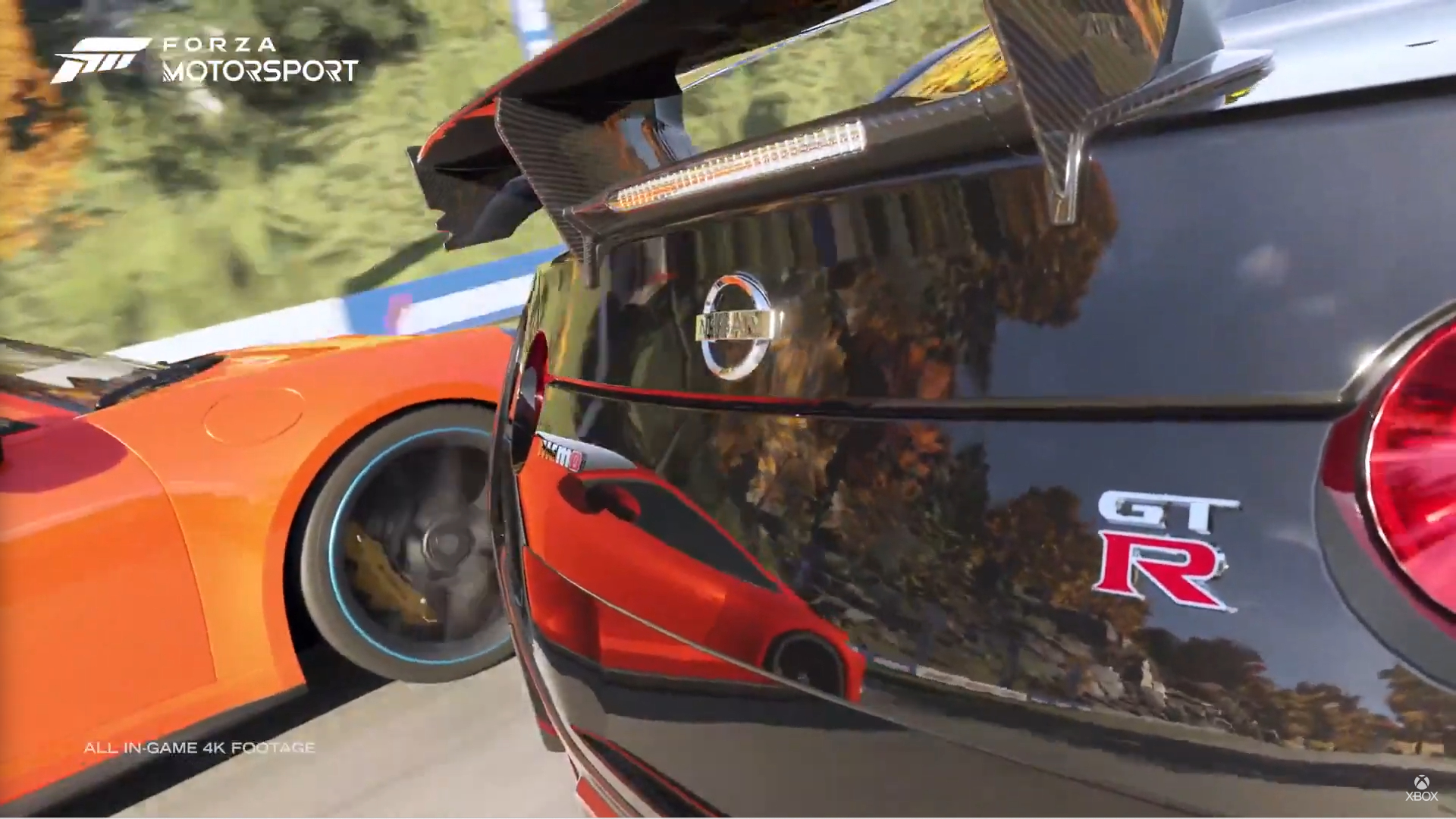 Surprise, surprise, but it's Forza Motorsport! This new installment promises to take advantage of the Xbox Series S/X to deliver what the developer promises is the most technically advanced entry in the series.
The Forza Motorsport series has always been graphically impressive so it's not shocking to see the latest is another stunner. This one is expected to land sometime in Spring of 2023.
Gather your vampire-slaying squad or go solo.Get your first look at @playRedfall's gameplay, available day one with @XboxGamePass: https://t.co/tLhWul7dbr | #XboxBethesda pic.twitter.com/QQ6HkTE57nJune 12, 2022
Redfall's new trailer looks slick!
The most technically advanced racing game ever made.Play @ForzaMotorsport day one with @XboxGamePass on Console, Cloud, and PC: https://t.co/ubmHfpWUPg | #XboxBethesda #ForzaMotorsport pic.twitter.com/yi9HdSVbxIJune 12, 2022
The upcoming Forza Motorsport looks phenomenal.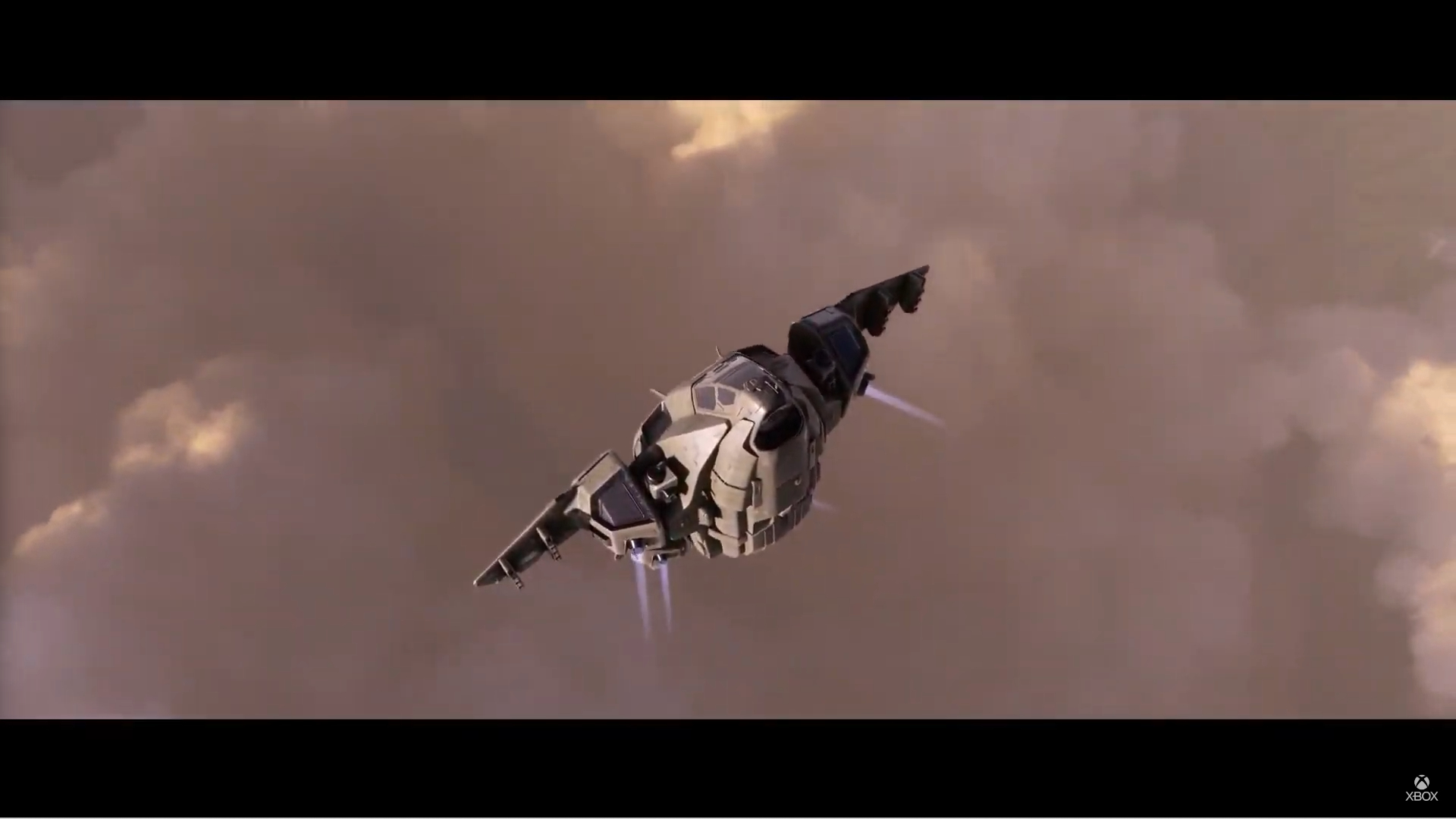 Halo Infinite content is coming to Microsoft Flight Simulator. The game is also getting a new batch of vintage planes to celebrate the franchise's 40th anniversary. Very cool stuff!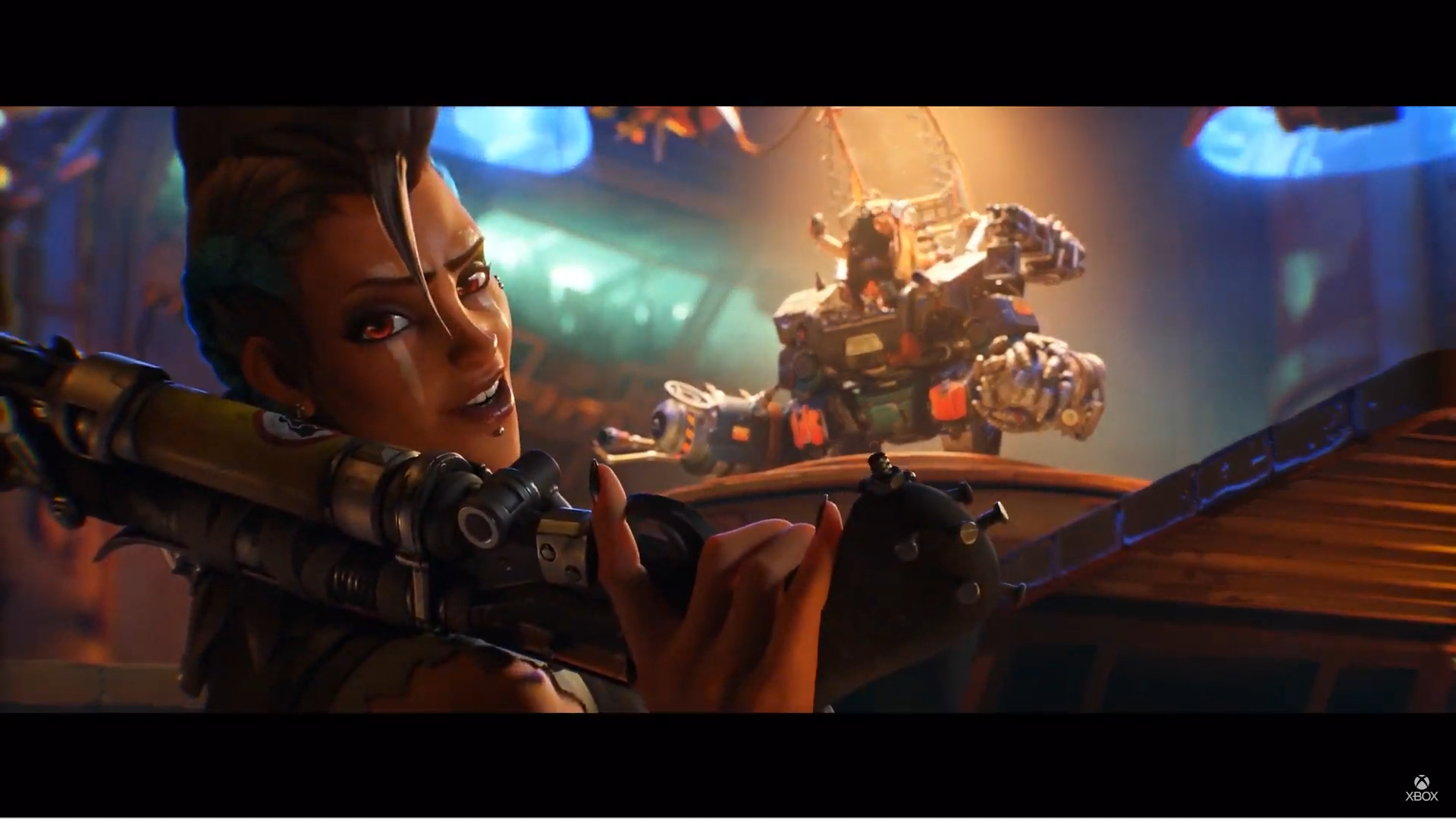 Overwatch 2 is coming on October 4. The new trailer shows the game's iconic characters doing what they do best i.e. blowing each other to bits! We also get a CG trailer that spotlights some of the new characters coming to the game.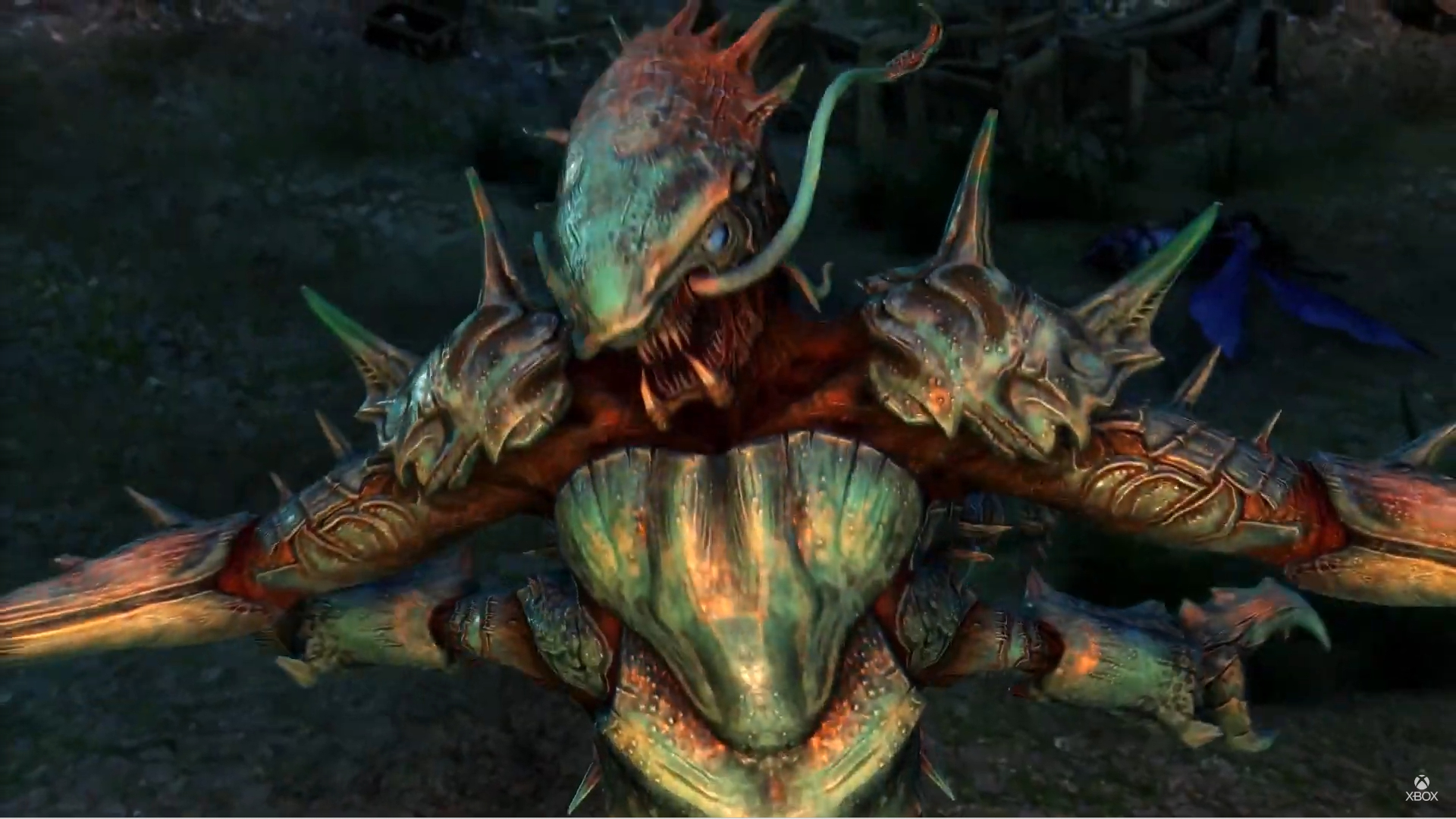 We get some updates on upcoming Bethesda Games releases.
The Elder Scrolls Online High Tide releases on June 21, while Fallout 76: The Pitt releases in September.
We're promised some new Starfield... something later during the show!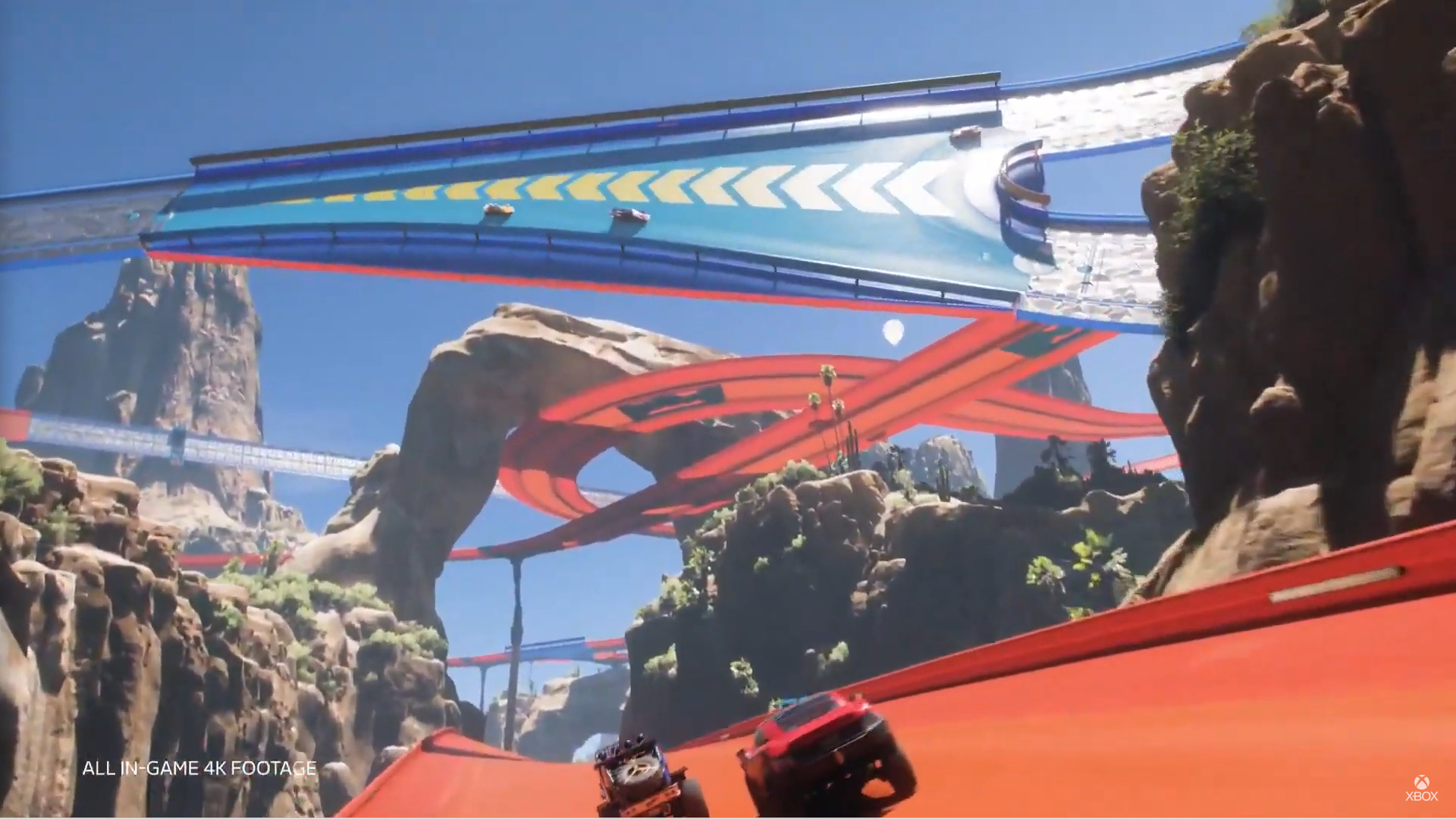 Another look at the Forza Motorsport 5 Hotwheels Expansion. This is a weird one!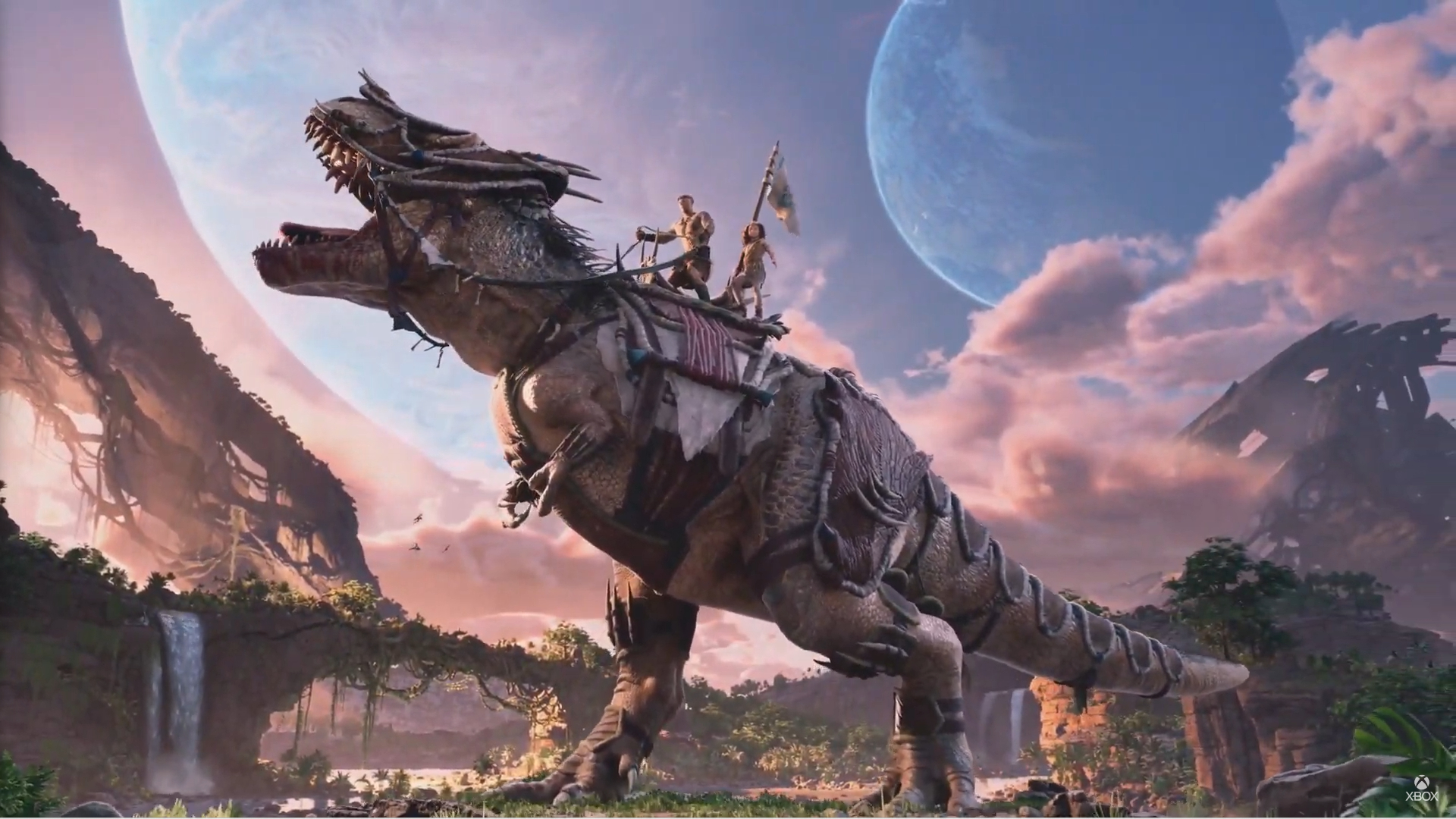 We get to see Vin Diesel in a new trailer for Ark. This one is expected to be an Xbox console launch exclusive.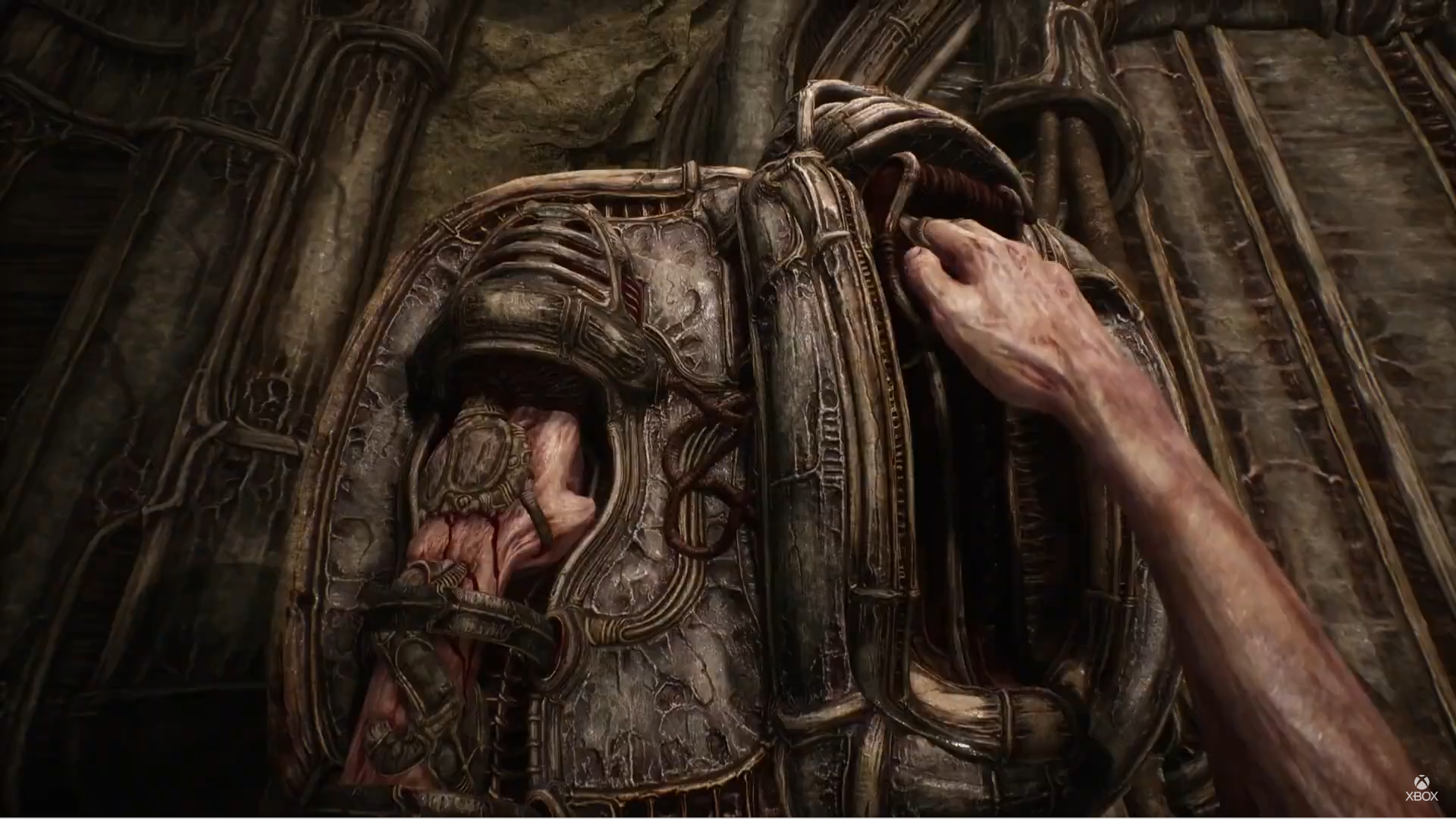 Scorn is finally coming out on October 21. This is a title I've been looking forward to since it's inspired by H.R. Giger.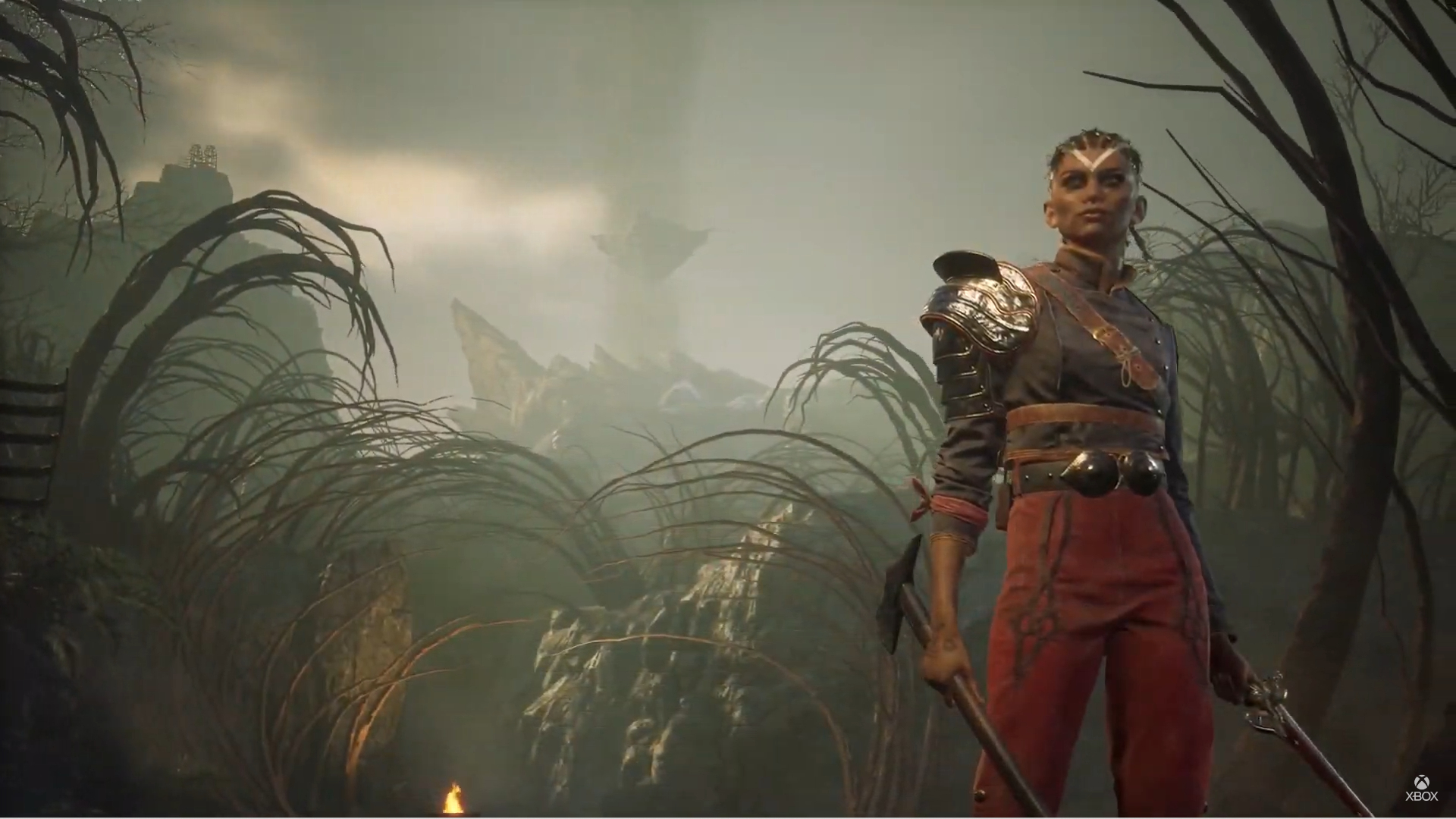 Flintlock: The Siege of Dawn isn't a game I've heard of but it looks pretty interesting, with solid graphics and pretty brutal melee combat. It comes to Xbox later this year.
Game Pass 🤝 Riot GamesWe're leveling up all Game Pass members' experience with some legendary PC & mobile games | #XboxBethesda @LeagueofLegends & @WildRift – All Champions ✅@PlayVALORANT – All Agents ✅@TFT – Select Little Legends ✅@PlayRuneterra - Foundations Set ✅ pic.twitter.com/vodVBoxuGgJune 12, 2022
Here's a look at some of the upcoming Riot Games offerings coming to Xbox Game Pass. A lot of these are focused on multiplayer and all will be playble on mobile devices.
Flesh. So much flesh.Play Scorn October 21 on Console, Cloud, and PC with @XboxGamePass: https://t.co/dLgHvJosSE | #XboxBethesda pic.twitter.com/NGmrz0Dma2June 12, 2022
Scorn looks like such a nasty game and I am all here for it. Again, I'm glad we're finally seeing a new trailer and getting a (hopefully) definitive release date. October 21 needs to get here soon.
Hungry dinos, legendary heroes, mysterious dark forces, oh my!Put your survival skills to the test in the primal world of ARK 2 day one: https://t.co/V4fcm9ah1L | #XboxBethesda pic.twitter.com/nSl7ESlmFZJune 12, 2022
Ark enjoyed a sizeable following on PC and last-gen consoles and the new game will likely offer more of the same. I want to know what Vin Diesel's involvement with the game will be. Is he a main character?
Which one's your favorite?Answer the call in @PlayOverwatch 2, with free-to-play early access on October 4 | #XboxBethesda pic.twitter.com/fmWT8UO6YUJune 12, 2022
Here's the new Overwatch 2 trailer. Free-to-play early access starts on October 4.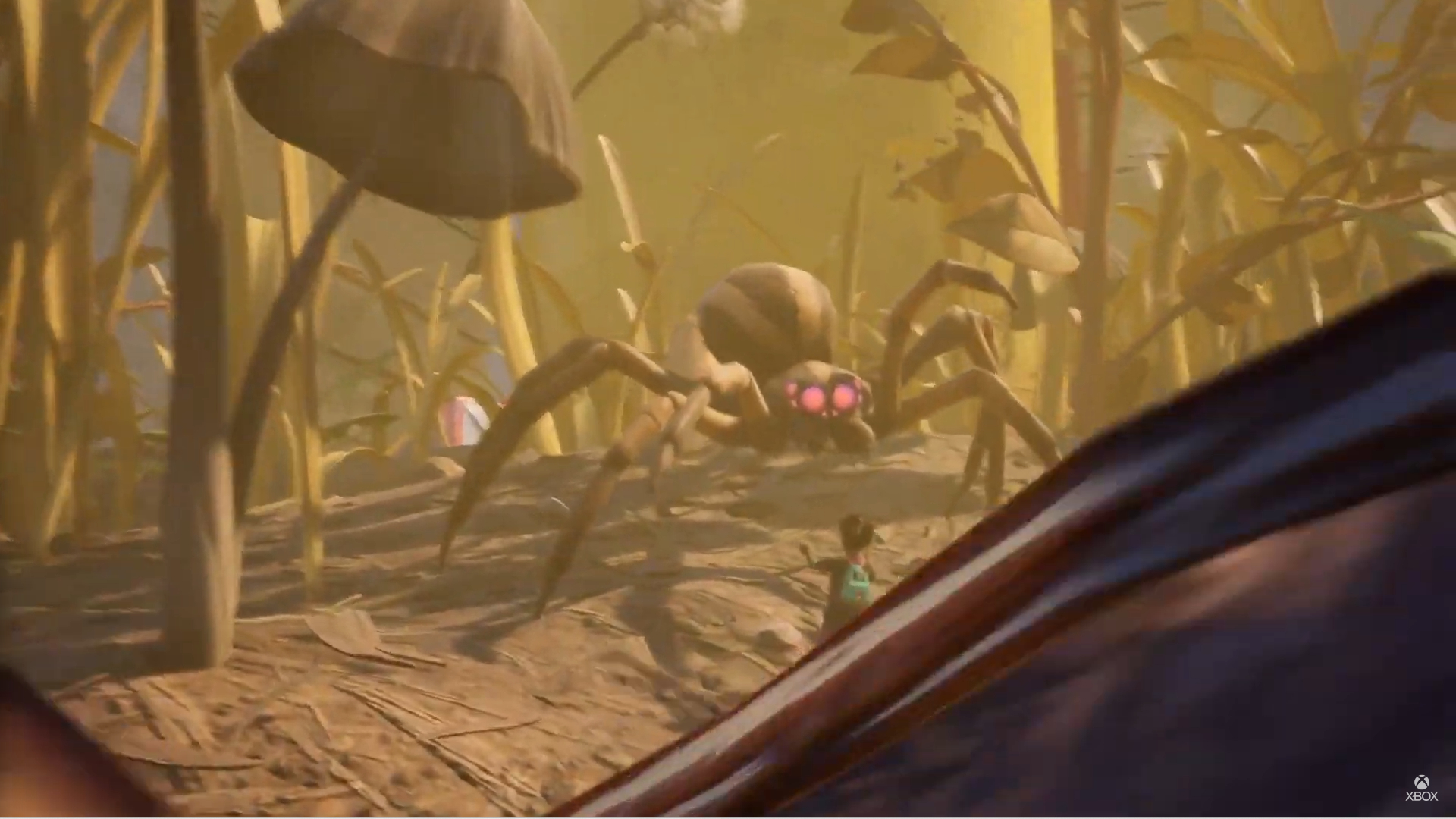 Grounded is leaving its long early access phase and becoming a full game. Expect it to launch in September. Fans of Honey I Shrunk the Kids, rejoice!
It'll be up to you to protect your Overworld friends in the mysterious land of Minecraft Legends 🛡️ https://t.co/jzoOlR6ufkJune 12, 2022
Here's the trailer for Minecraft Legends. I never understood the appeal of this series but it has millions of fans and must thus be doing something right.
In this world, no track is complete without a loop-de-loop.Hit the orange streets in the @ForzaHorizon 5 Hot Wheels DLC: https://t.co/52mURezlVH | #XboxBethesda #FH5HotWheels pic.twitter.com/x2JwNG8UnyJune 12, 2022
Forza Motorsport 5 Hotwheels trailer.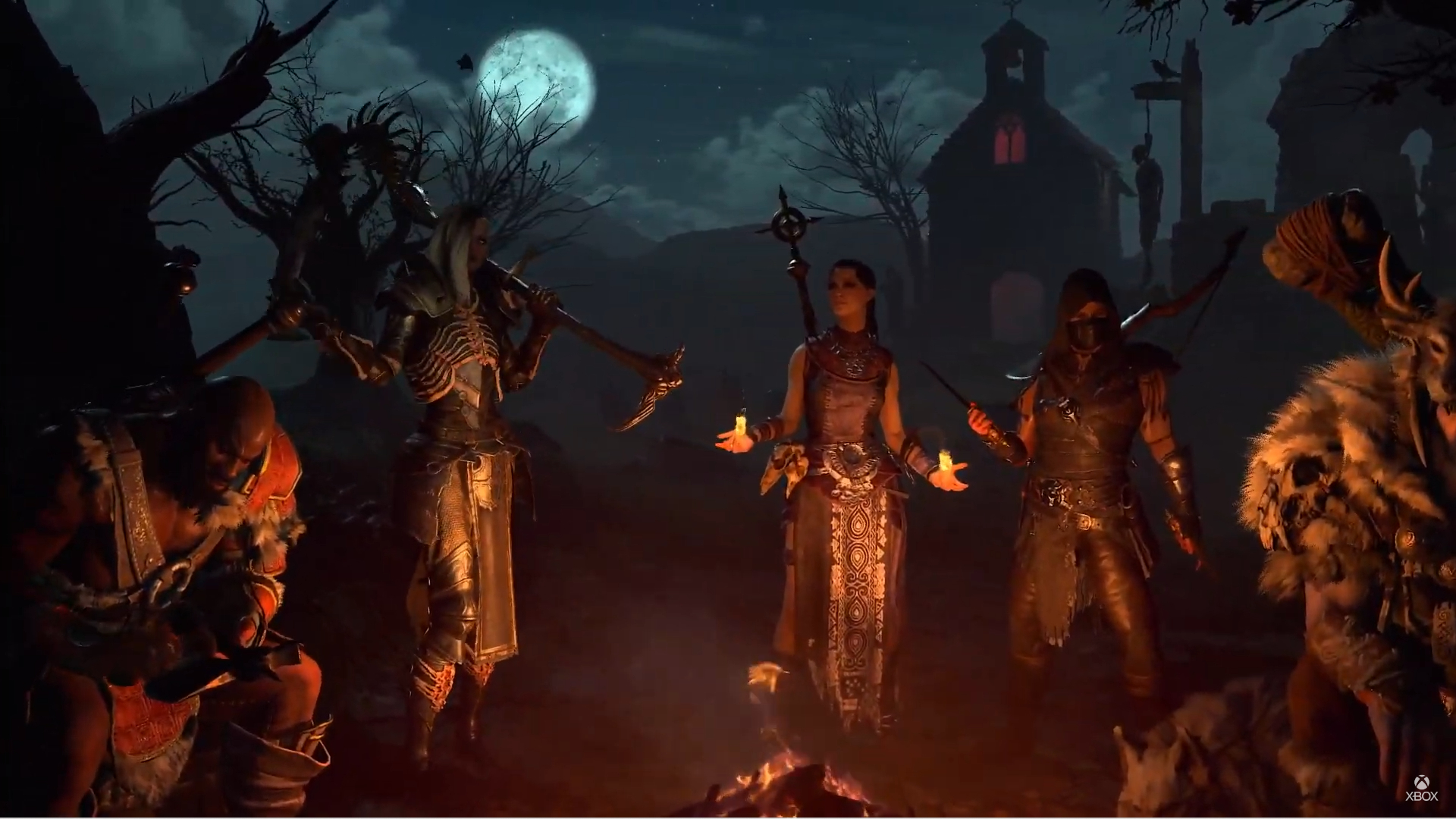 Those disappointed by the mobile Diablo Immortals will be happy to see Diablo 4 get a spotlight during this event. We learn about the new necromancer class an get to see the first gameplay on Xbox.
The trailer focuses a lot on multiplayer, including both co-op and PVP. There are specific zones for the latter, which sounds like hectic fun. The trailer says the game's endgame is where Diablo 4 really begins. Expect to see support for years to come.
This looks like more Diablo, which will no doubt make fans of the franchise happy. It'll be interesting to see what this game will have for those of us who have never given the series a second glance.
Diablo 4 should arrive sometime in 2023.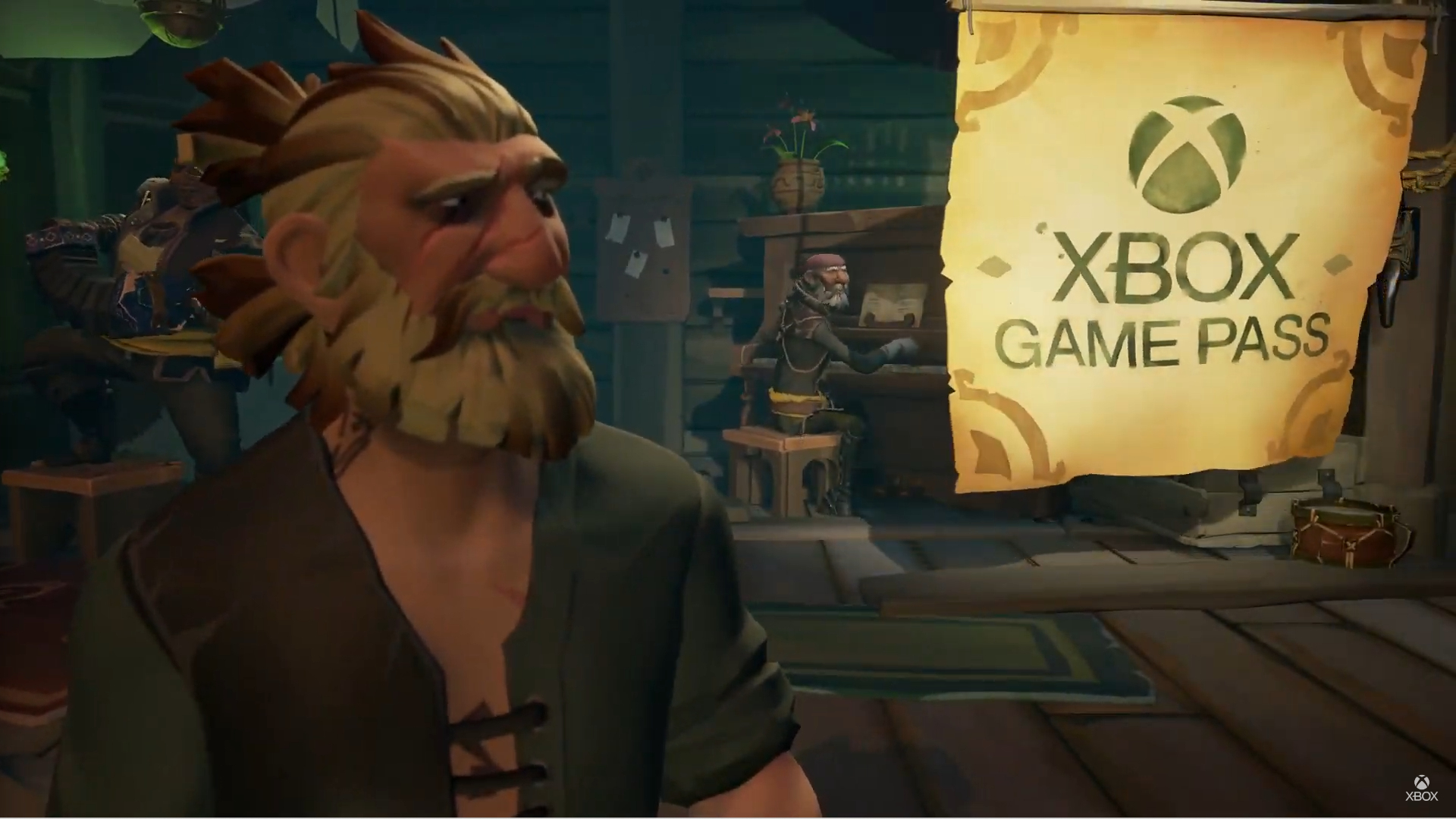 We get a fun teaser trailer for Sea of Thieves season 7. Expect new content on July 21. And best of all, Game Pass subs can play it at launch.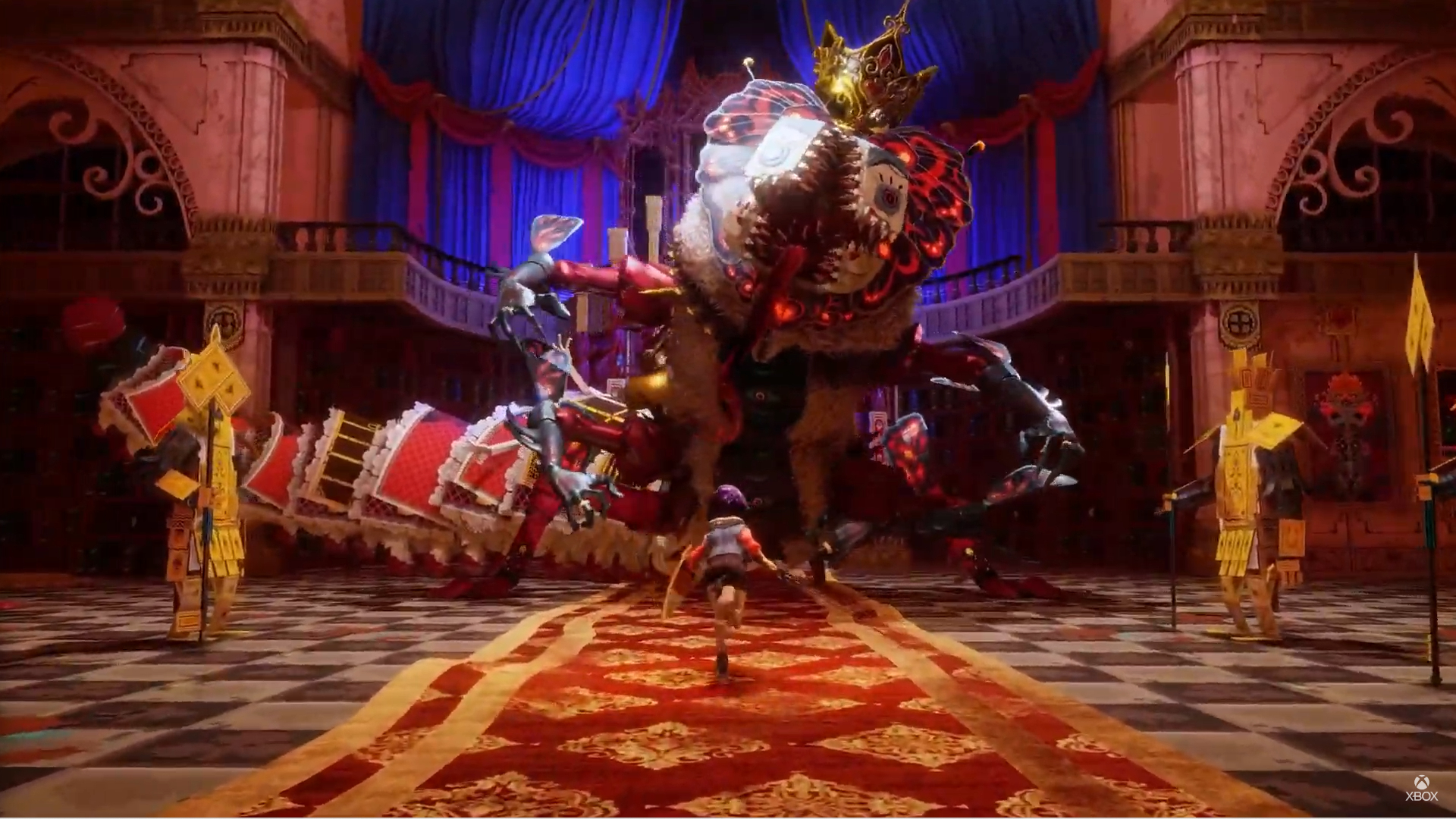 Some more indie games, including Ravenlok and Cocoon. Ravenlok seems like a cool action hack n slash game while Cocoon is a cute little isometric adventure.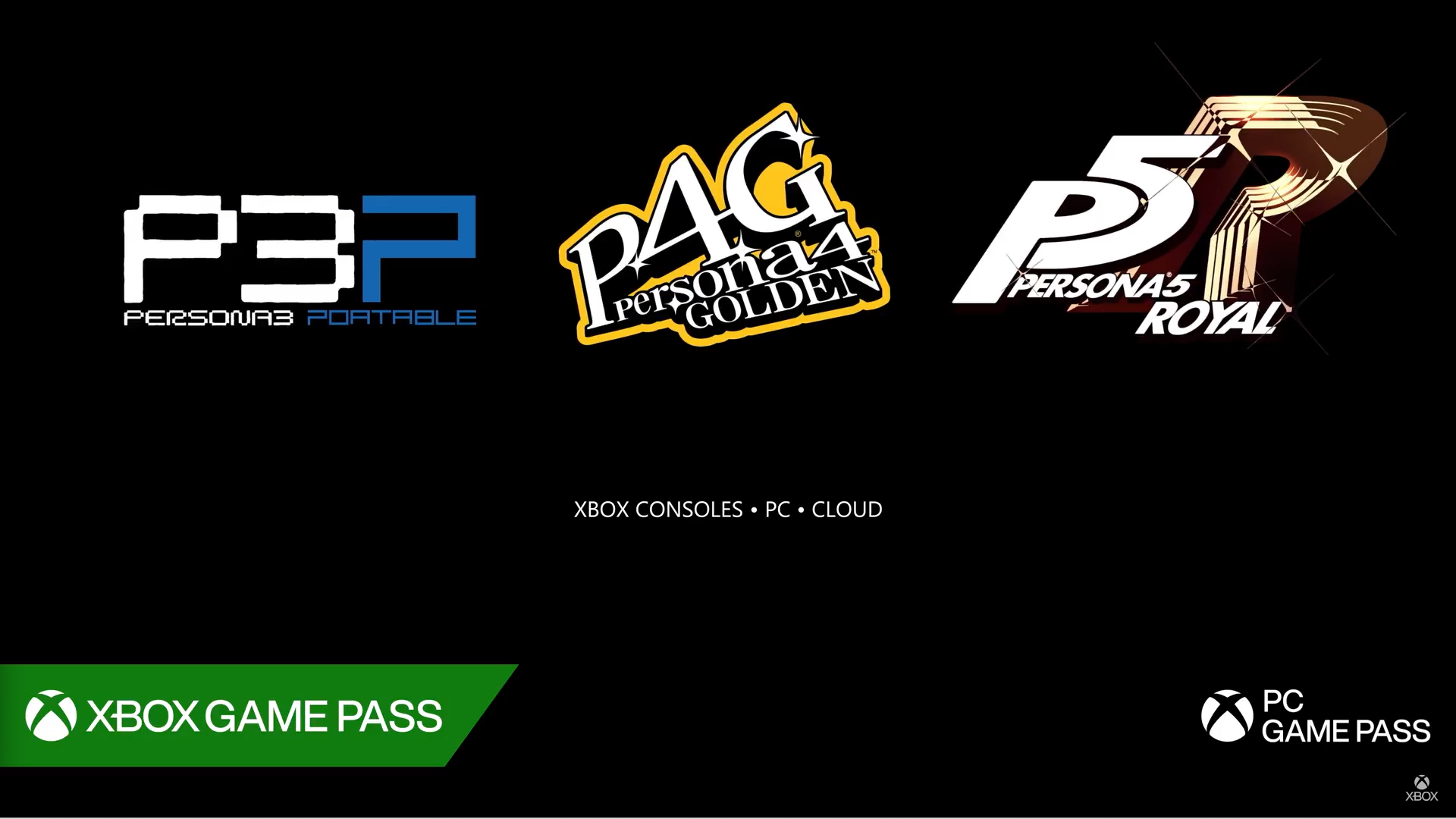 Now this is a big one. Persona games are finally coming to Xbox. We'll get Persona 3 Portable, Persona 4 Golden and Persona 5 Royal.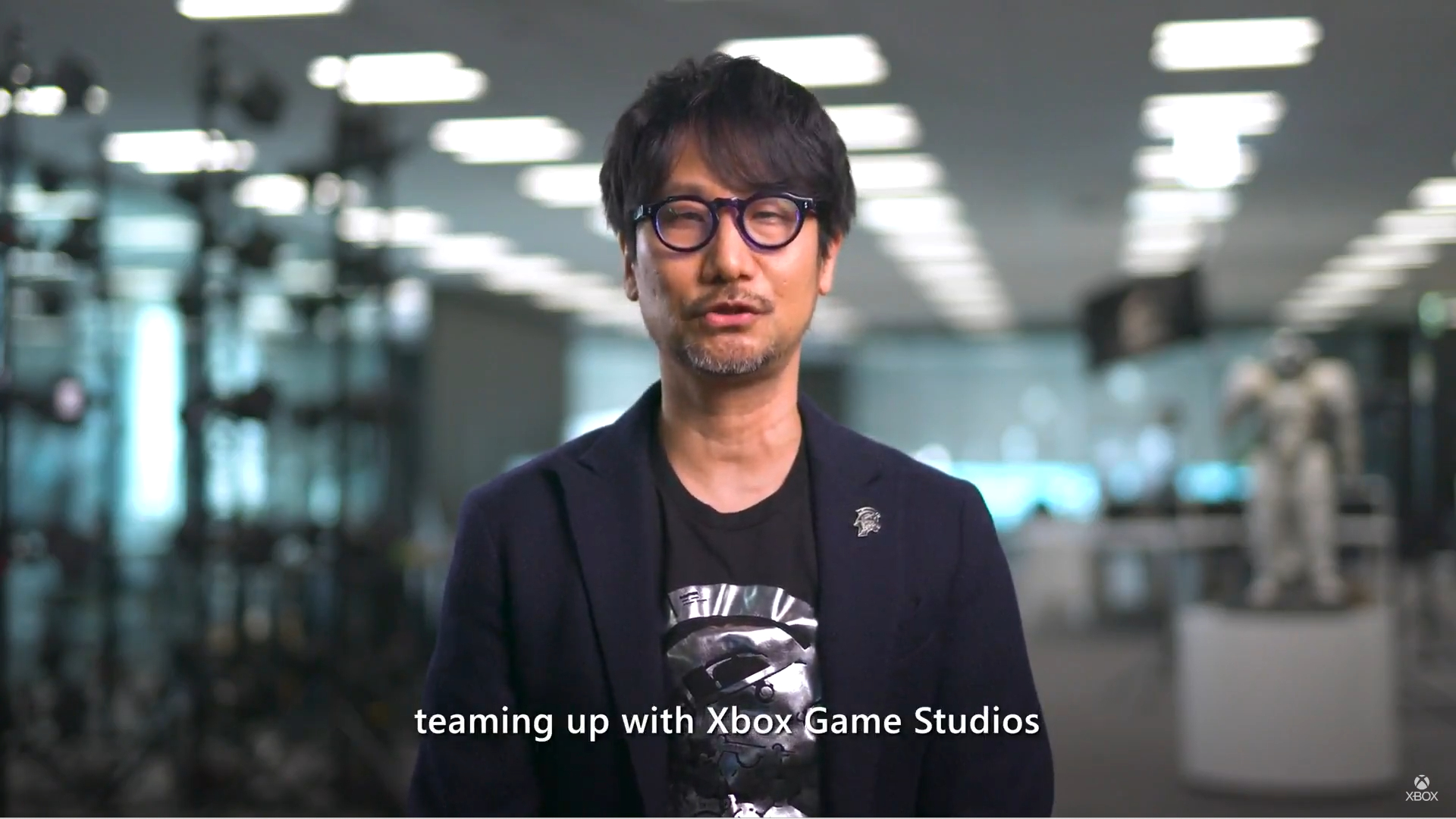 Talk about a bombshell announcement: Hideo Kojima will work on a (seemingly?) exclusive game for Xbox. Kojima has long been associated with Sony and PlayStation so this is certainly shocking news. But the creator has worked with Microsoft in the past so this is perhaps not too surprising.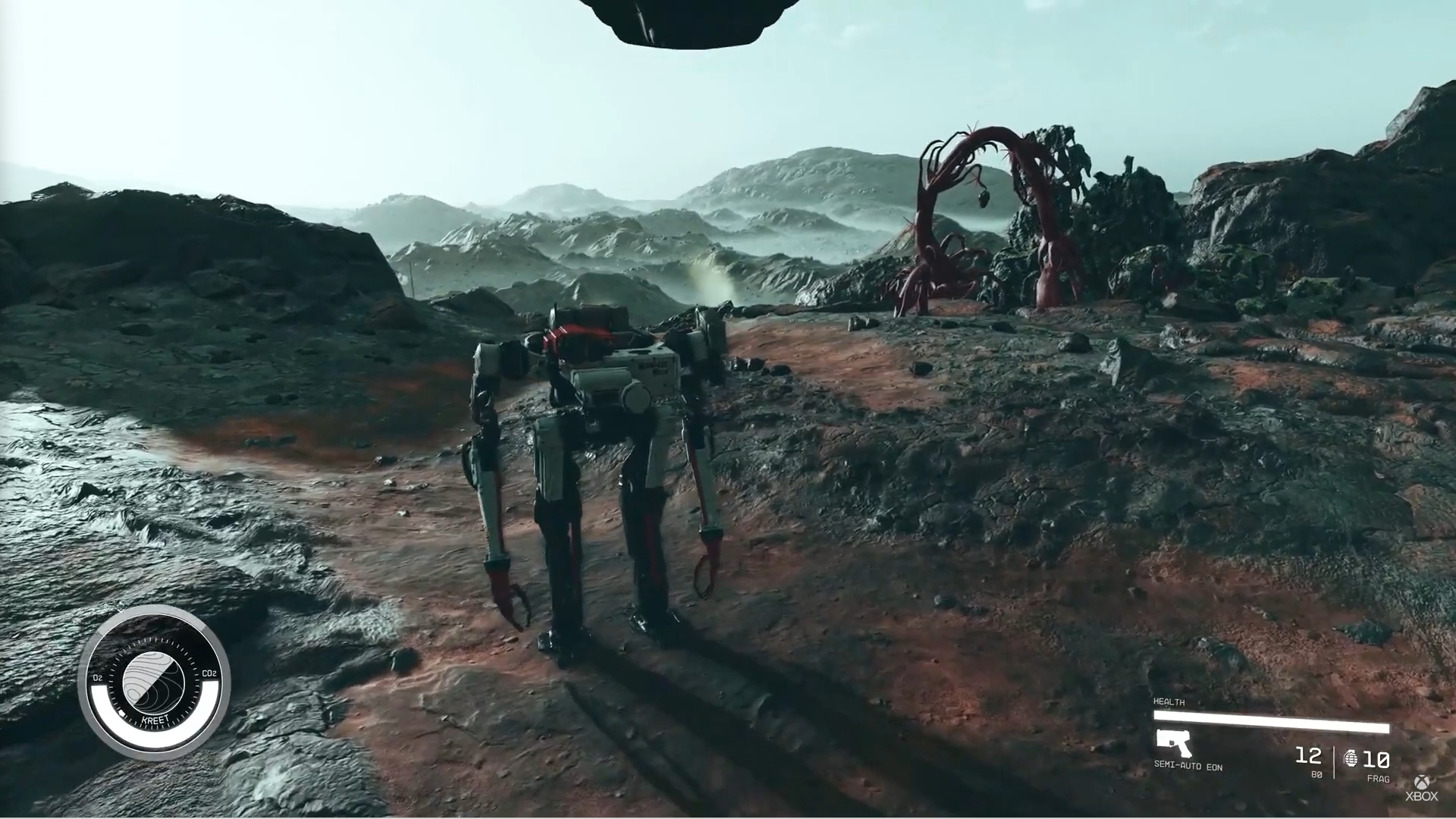 The show ends with an extended gameplay trailer for Starfield! This is a huge tease considering we're not getting the game this year as promised. With that said, it looks like it will deliver on its promise of being a Fallout or Elder Scrolls in space.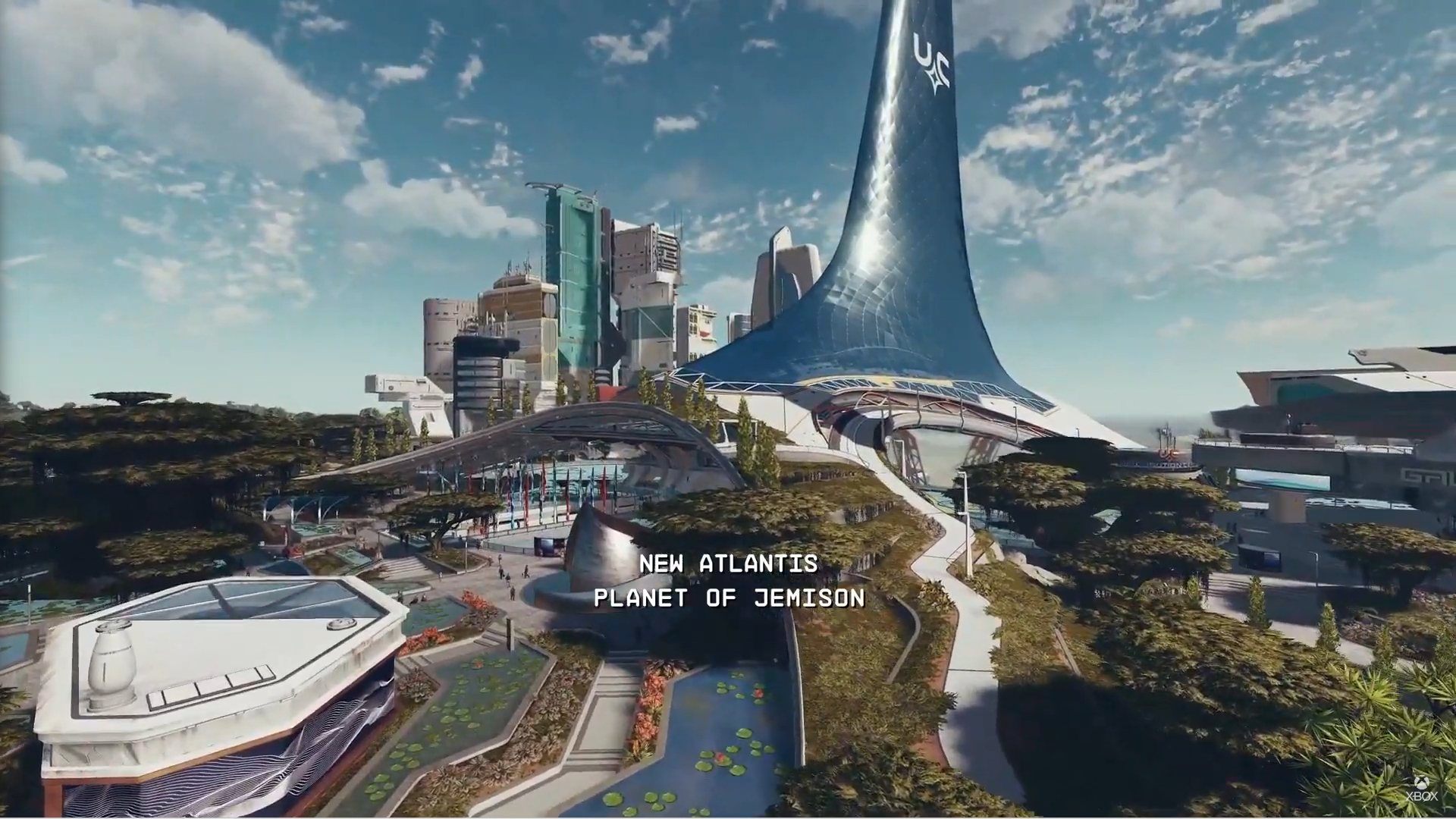 Perhaps it's just me, but Starfield seems to have a somewhat stylized look to it. The infamous Bethesda engine has definitely recieved an overhaul. So far, Starfield looks great. If it isn't riddled with bugs, it could be an incredible experience.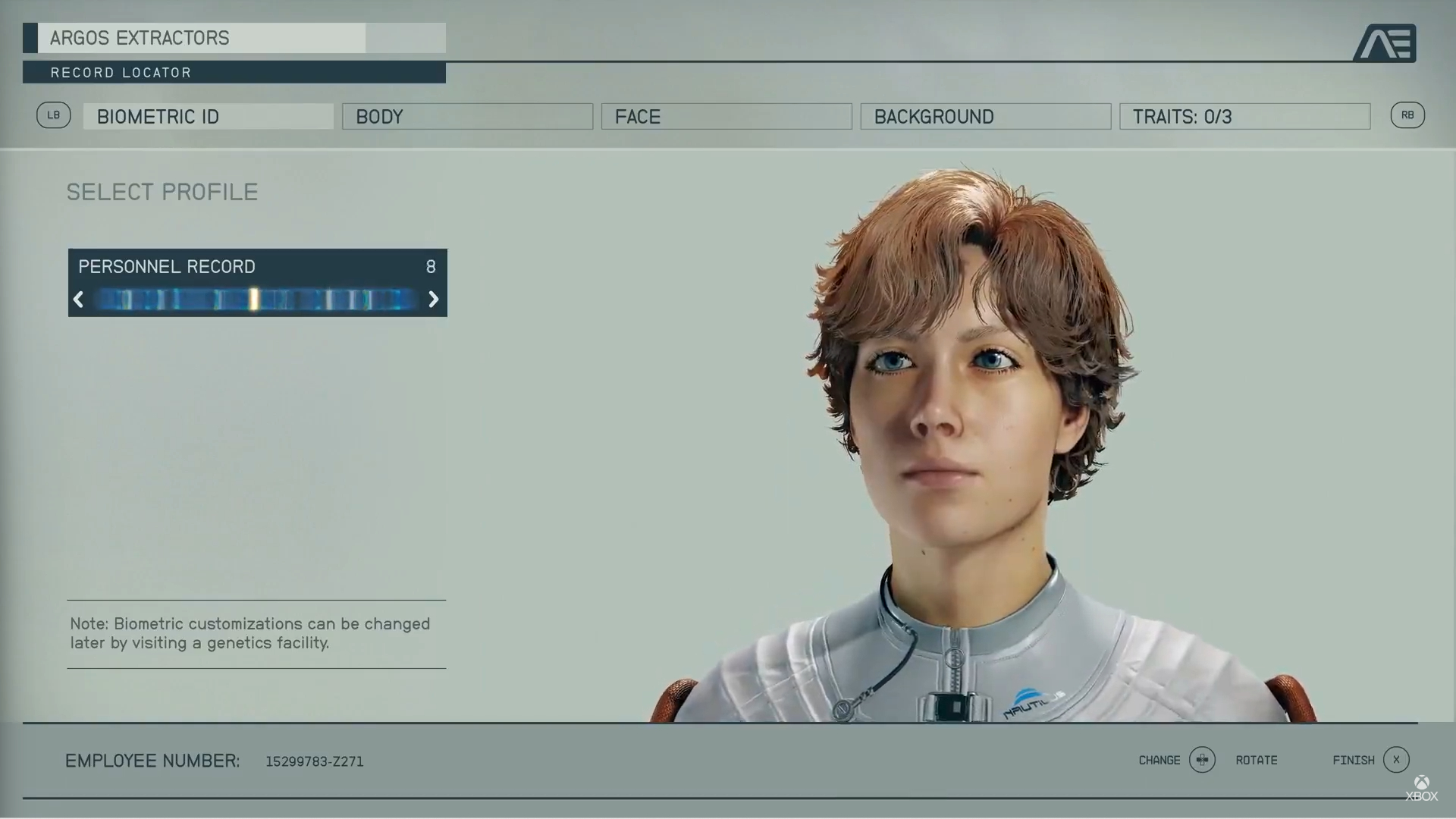 As expected, Starfield will have deep customization options. You can create the character you want, both in terms of appearance and skills. In addition, you'll be able to create your own base and even your own ship. I can see people spending hundreds of hours just on customization alone.
And in case you're wondering, yes, you can fly your ship!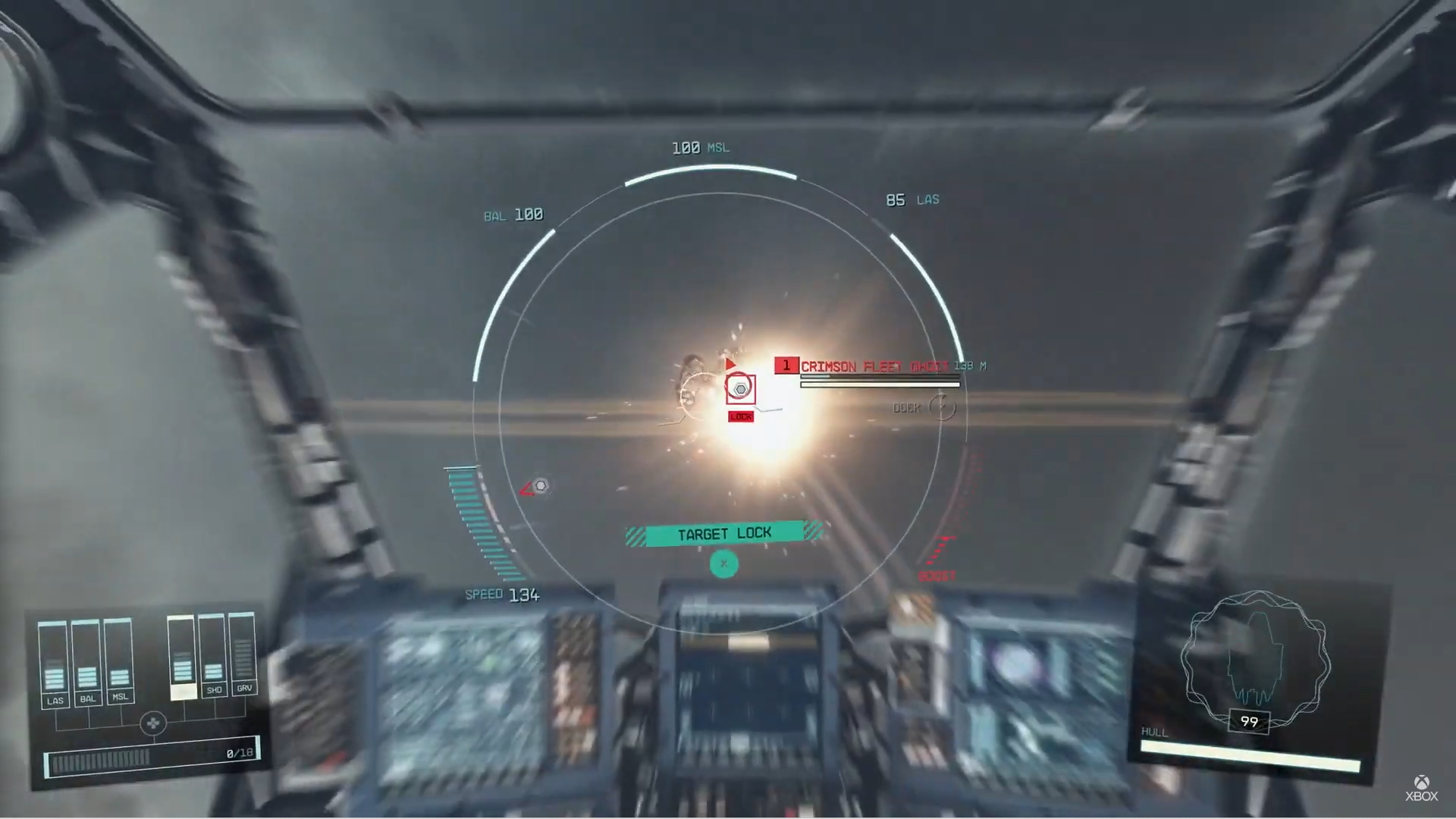 Space battles! I was on the fence before but I think I'm sold now on Starfield.
Also, it seems we can explore a vast array of planets on different systems. Over 1000 planets are promised to be explorable. This is going to be a MASSIVE game.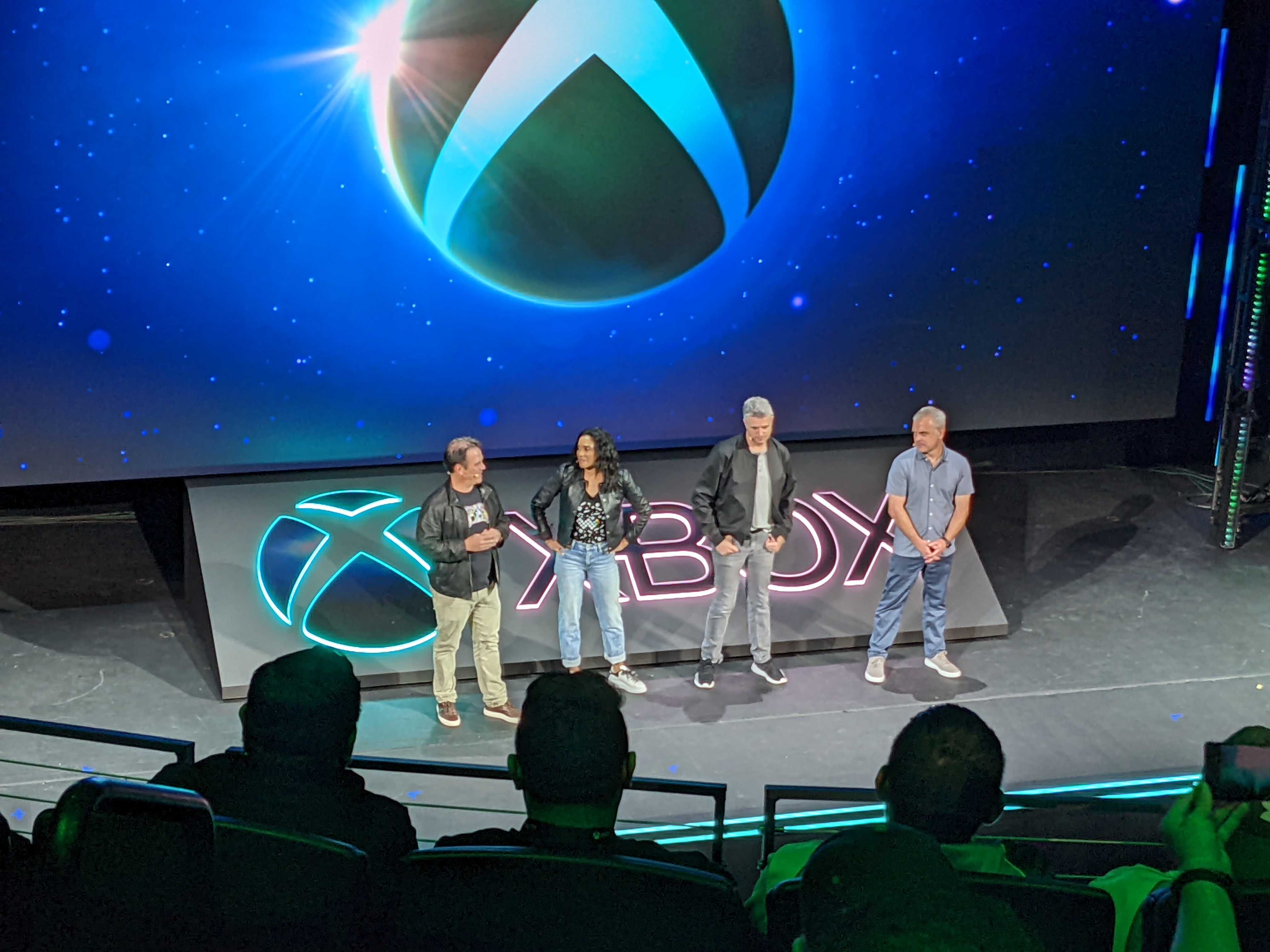 The Xbox Bethesda Games Showcase is officially over. Overall, it was a strong showing -- filled with blockbuster titles and indies. The best part is that we'll actually see some of these games released in 2022. Sure, heavies like Starfield and Redfall won't appear this year, but what we're getting now should keep Xbox fans happy.
Get the Tom's Guide newsletter!
Instant access to breaking news, the hottest reviews, great deals and helpful tips.
Thank you for signing up to Tom's Guide. You will receive a verification email shortly.
There was a problem. Please refresh the page and try again.