Threads is here — live updates and first impressions of Instagram's Twitter rival
Our first 24 hours with Threads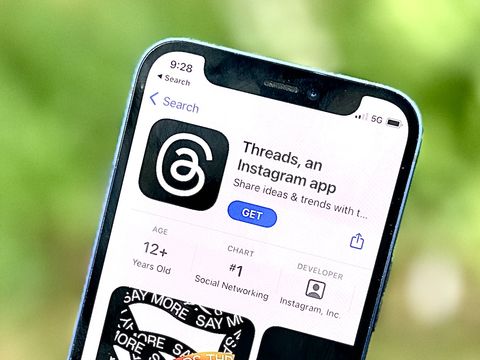 (Image: © Future)
Threads is less than 24 hours old, yet the new micro-blogging app has amassed over 30 million followers. But is it the ultimate Twitter alternative, or just another online fad? I've spent enough time on all sorts of social media platforms — successful and not — to predict Threads has some staying power, largely thanks to the app's definitive Instagram integration.
That said, we plan to pay close attention to all the news about Threads's first full day of availability. The more we explore the app, the more we're discovering its uses and quirks, among other initial impressions. We're also interested to see reception from both existing Twitter users and those Instagram users who maybe haven't embraced a short-form broadcast platform before.
Check out our guide on how to download Threads and sign up for your account so you can join us (@11548844) in discovering the ins and outs of the app. We'll be sharing all our early takeaways, tips and tricks to making the most of the Threads here on this Threads live blog, so be sure to stick around.
Download Threads now
Live Threads updates from
Live Threads updates from
My name is Kate, and I spend more time than I'd like to admit on social media (please don't ask to see my screen time report.) As a content creator, I know the ins and outs of Instagram, Twitter, TikTok and more.
Refresh
Welcome to our Threads live blog. At the time of this writing, Threads has been live for more than 14 hours and has welcomed more than 10 million users.
It's Kate Kozuch here, our managing editor of social and video. As my job title might suggest, I eagerly made a Threads account when the app became available at 7 p.m. ET. As a forewarning, I lost several precious hours of sleep to exploring Threads. Would I call it doom-scrolling? It's hard to say, considering a majority of the posts I've seen so far are sewing puns.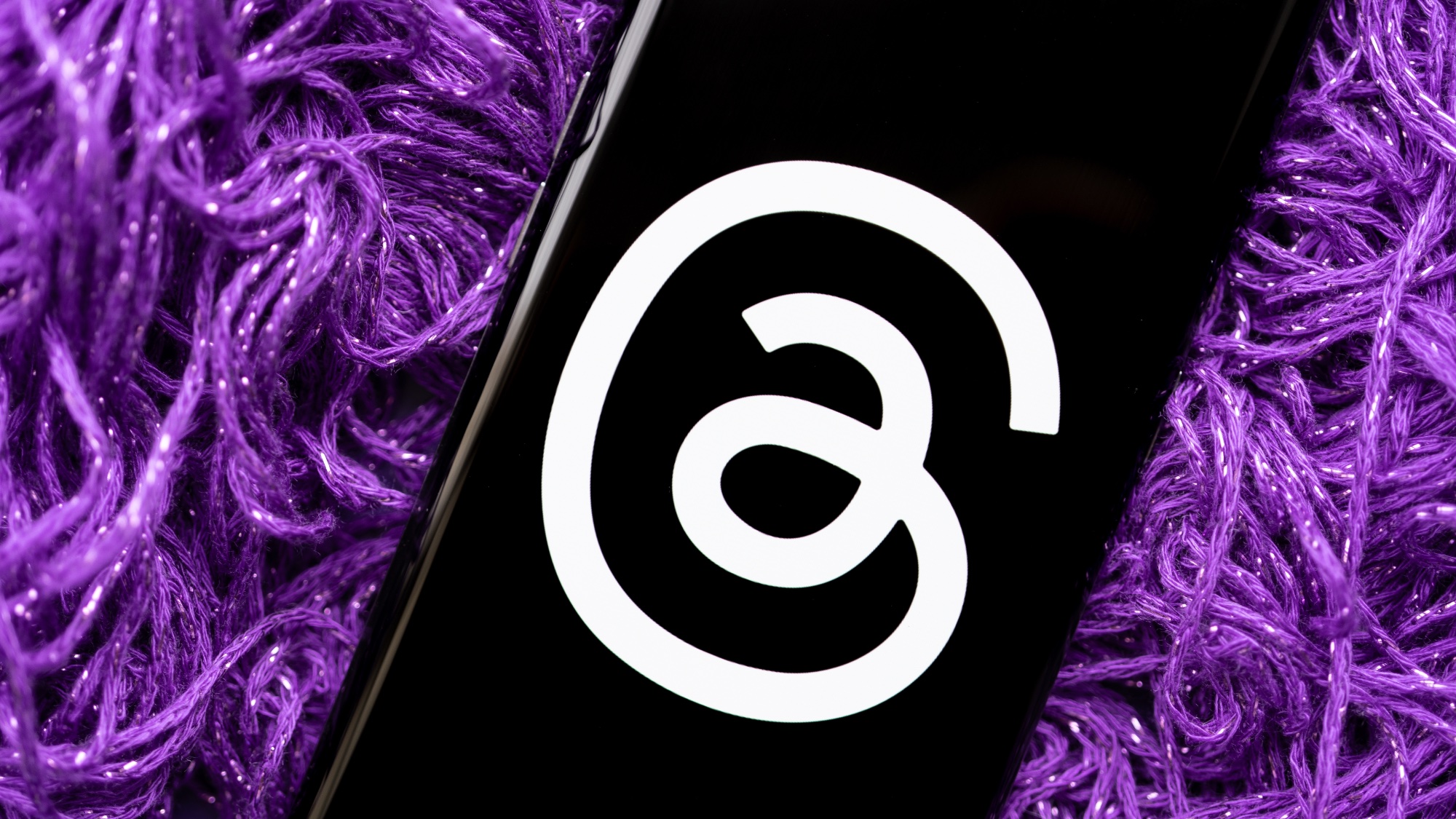 Wondering how to sign up for Threads? As long as you already have an Instagram account, it's a breeze. Once you've downloaded Threads from your respectives smartphone OS's app store (links above) you can simply log in using your Instagram account credentials.
Once you've logged in, you'll have the option to carry over your Instagram profile details and follow the same people you follow on Instagram who have also joined Threads. Of course, you could skip both of these if you want, tailoring your profile page to your liking and finding accounts to follow via the search tab.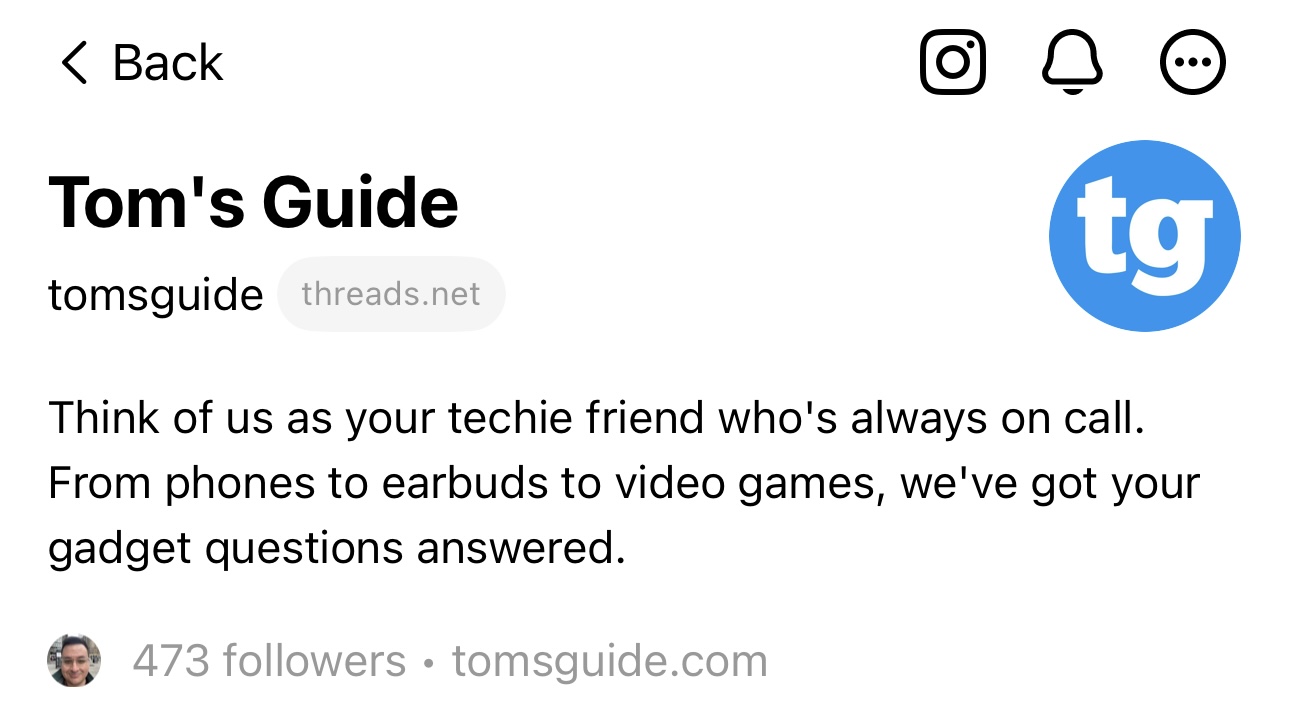 Tom's Guide is on Threads! For now, we're experimenting with the content we share on Threads. Check out our profile here and let us know which kinds of posts you're interested in by hitting the heart icons.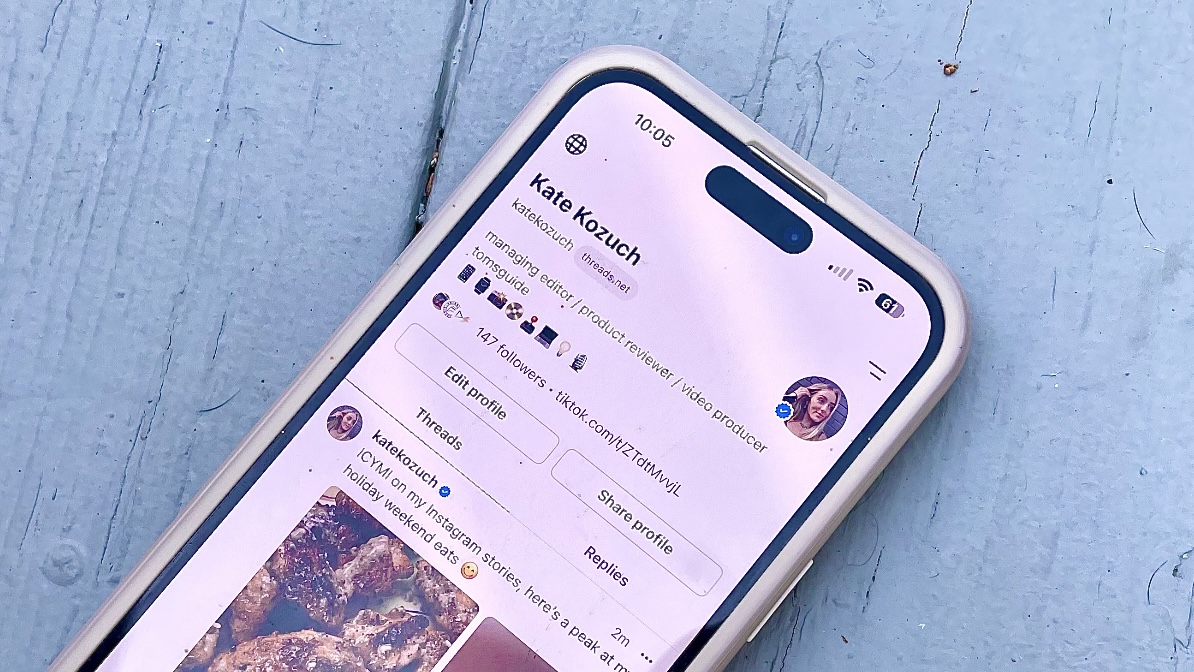 Time to talk about my first impressions. Over 12 hours as a Threads user later, I'm surprised to see a majority of my Instagram mutuals have also launched accounts and shared around their Threads handle (shameless plug, mine is @348634.)
From my understanding, friends who rarely or never used Twitter have hopped on the Threads bandwagon, suggesting the Instagram integration is helping the app's cause.
I'm excited to see people who are a bit more... calculated?... about what they share on Instagram show a bit more of their voice on Threads.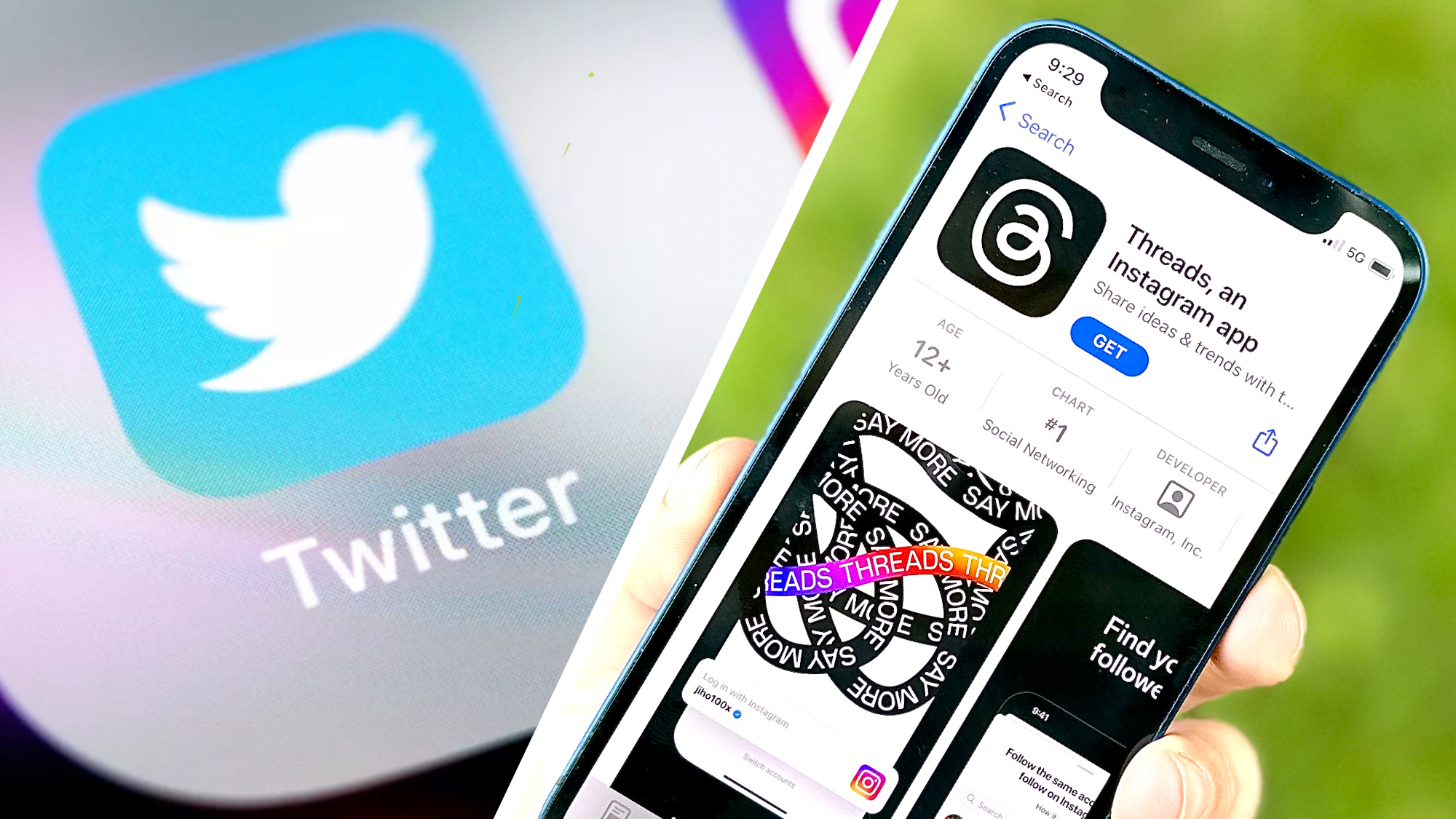 Threads vs. Twitter
Let's talk about the biggest differences between Threads vs. Twitter. ICYMI, Threads is arriving at a time when Twitter is undergoing controversial changes that are driving even long-term users to alternative micro-blogging platforms. If you're following Threads coverage, you might see the app dubbed a "Twitter killer." But do these apps truly serve the same purpose?
Account management: Twitter is an independent platform in the sense that's not tied to another social media account the way that Threads requires you to have an Instagram account. What's more, you'll need to delete your Instagram account in order to delete your Threads account, whereas your Twitter account can be shut down without impacting your other social media pages.
Content feeds: As for what you see, on Twitter you can curate your post feed rather thoroughly, controlling what it is you want to be served. On Threads, there's only one feed that seems to pull in a mixture of the accounts you follow as well as trending posts, almost like your main Instagram feed merged with the Discover page. You can only block accounts and mute words from your Threads feed at this time.
Search: In terms of search, on Twitter you can look up words or phrases to see all publicly-available recent and relevant posts. On Threads, you can only search for accounts. This makes Threads less of a destination for news or trending topics than Twitter.
Posting: What you can post on Twitter and Threads is virtually the same. You can share images, videos, articles and, of course, short messages. The key difference is that the Threads character limit is 500, while the Twitter character limit is just 280.
Engagement: Re: engagement, Twitter and Threads are actually pretty similar, too. Both have a like button, comment tool, repost and quote function, and share options.
Price: Threads is completely free to use, and as of now, is ad-free. Twitter, on the other hand, has some features locked behind the subscription-based Twitter Blue, with pricing starting at $8/month or $84/year.
Threads might be at the top of the app store charts, but that doesn't mean it's a perfect app. In fact, the more time users spend on Threads, the more they're likely to discover things they wish the app did differently.
Our very own Henry T. Casey, Managing Editor of Streaming and Entertainment (Follow Henry T. Casey on Threads) has some thoughts about Threads's early setbacks:
Right now, my biggest annoyance is about following back new followers. The menus are just failing to show you much, specifically your own 'followers' screen which doesn't have follow back buttons. Instead, you have to jump into each profile one by one.
Also, of course, Instagram filled the Threads timeline with stuff you didn't ask for. It's not a huge shock since the Instagram app already does this. Waiting for a "Following" tab at the moment.
I'm a little bit worried about the emphasis about 'creators,' a vague and nebulous group which often includes more spon-con than a NASCAR racer's uniform.
For the love of god, let us disable reposts for people who over-share.
But there is a silver lining:
The biggest thing Threads gets right is side-scrolling images. Perfect way to tell a story. Feels like a throwback to film reels.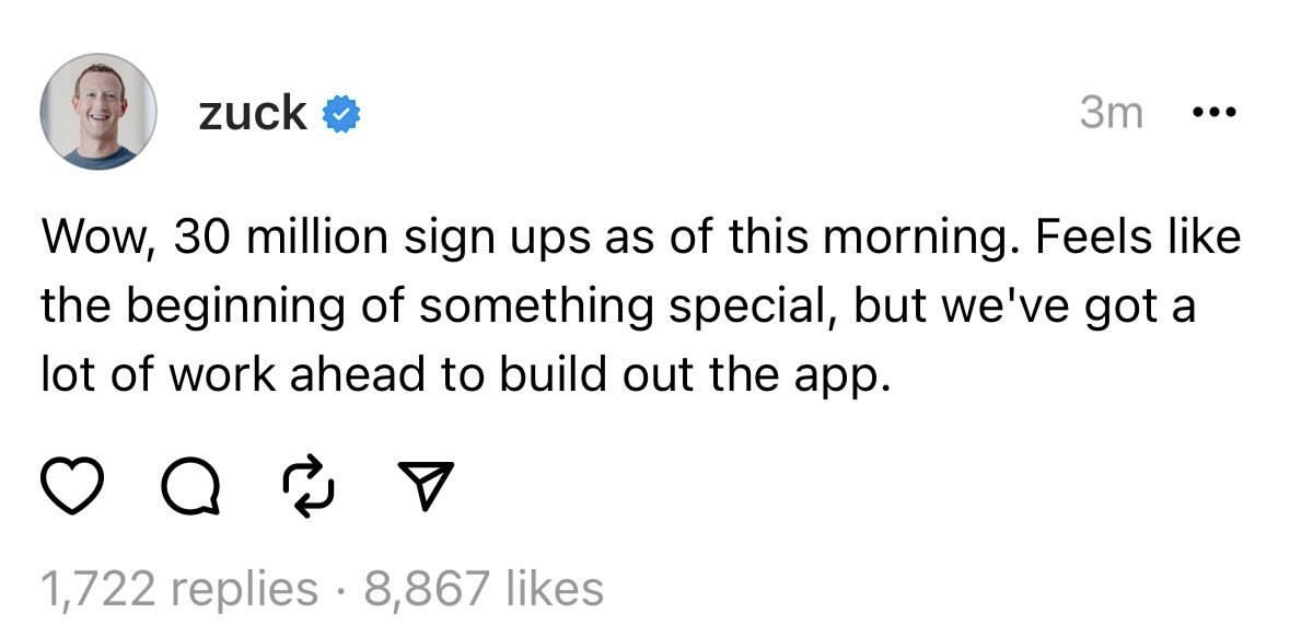 Threads has surpassed 30 million sign-ups, according to Mark Zuckerberg. In a thread of his own, the Meta CEO reported shared:
"Feels like the beginning of something special, but we've got a lot of work ahead to build out the app."

This makes it seem like some of the early woes and feature limitations won't last long.
One interesting question I've received: How do you get verified on Threads?
If you're scrolling through your Threads feed, you'll probably see some blue checkmarks next to account handles. These checkmarks mean the user is verified. Threads verification carries over from Instagram. So, if you're verified on Instagram, you'll be verified on Threads.
Want to know if you're eligible for Instagram verification? See Instagram's guidelines here.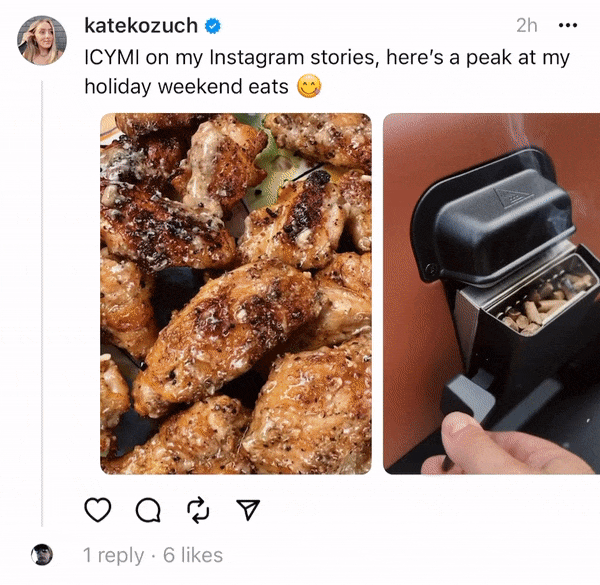 Inspired by the Threads impressions from my colleague that I shared earlier, I posted a collection of images and photos to my feed. The content, which I initially shared to Instagram stories, looked great side-by-side with Threads's intuitive scrolling feature. I have to say it, posting several images never looked this good on Twitter.
I posted four items (two images and two short videos) but Threads allows you to share up to 10 items in a single post. This is the same item limit for a standard Instagram post, for reference.
The biggest problem with Threads?
Though a number of minor qualms about Threads have surfaced, there's a major one that could frustrate users. As it stands, you cannot delete a Threads account once you've made it, without also deleting your Instagram account.
So what if you signed up for Threads, but realized it's not for you? Will you have to give up your Instagram account?
We're guessing that Meta will change this policy if it receives enough backlash. In the meantime, you can deactivate your Threads account or make it private so that it's unusable and unaccessible, essentially.
Who is using Threads?
When I launched my Threads account, the app greeted me with suggested accounts to follow. Most of them belonged to notable figures I either follow on Instagram or have interacted with online in some capacity before.
Whether you're looking for some inspiration on who to follow, or simply want to know who is using Threads, here are some that stand out, with their current follower counts:
Tom Brady, @tombrady, 295K followers
Gordon Ramsay, @gordongram, 420K followers
Khloe Kardashian, @khloekardashian, 732K followers
Jennifer Lopez, @jlo, 977K followers
Zac Efron, @zacefron, 518K followers
Chris Hemsworth, @chrishemsworth, 1.1M followers
Shaquille O'Neal, @shaq, 463K followers
A number of businesses, brands and news outlets have also joined Threads. You can search for them using search tab in the Threads app.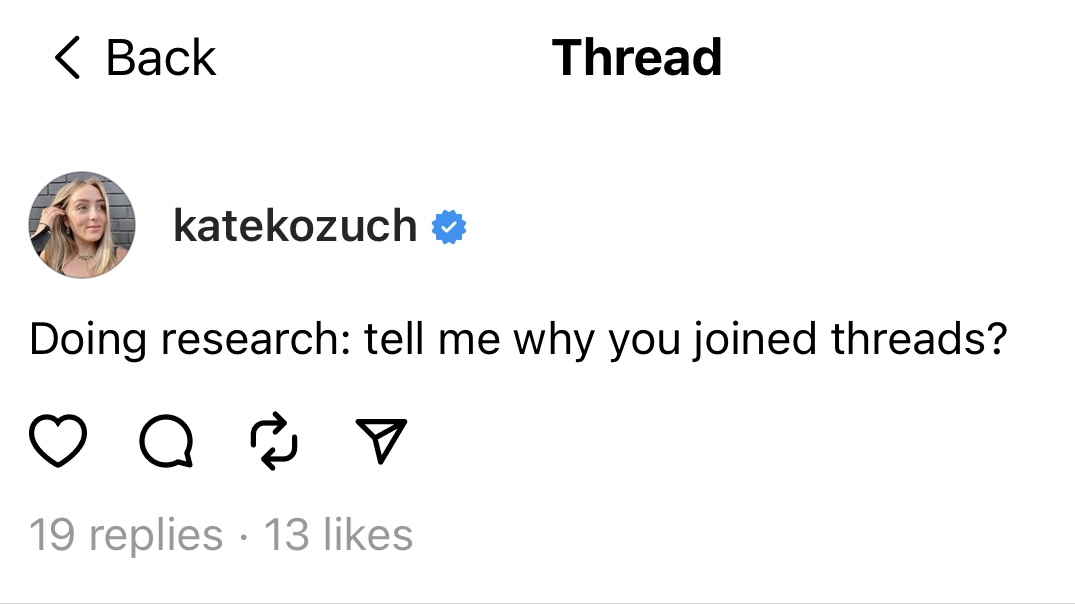 Why did you join Threads?
I ran a little poll on my Threads account last night — well, not a poll in the sense that people can select predetermined answers like you can on Twitter and Instagram stories, but you get my point.
Anyway, I asked users to tell me why they joined Threads. Here are some of their responses:
"Don't really like Twitter's new direction... Ready for something new with fresh voices."
"Just curious to try out the new platform as a long time Twitter user!"
"Trying all the apps to see what sticks."
"FOMO and hope that people who used to tweet more frequently back in the day will post here more."
I linked the Thread above if you'd like to chime in!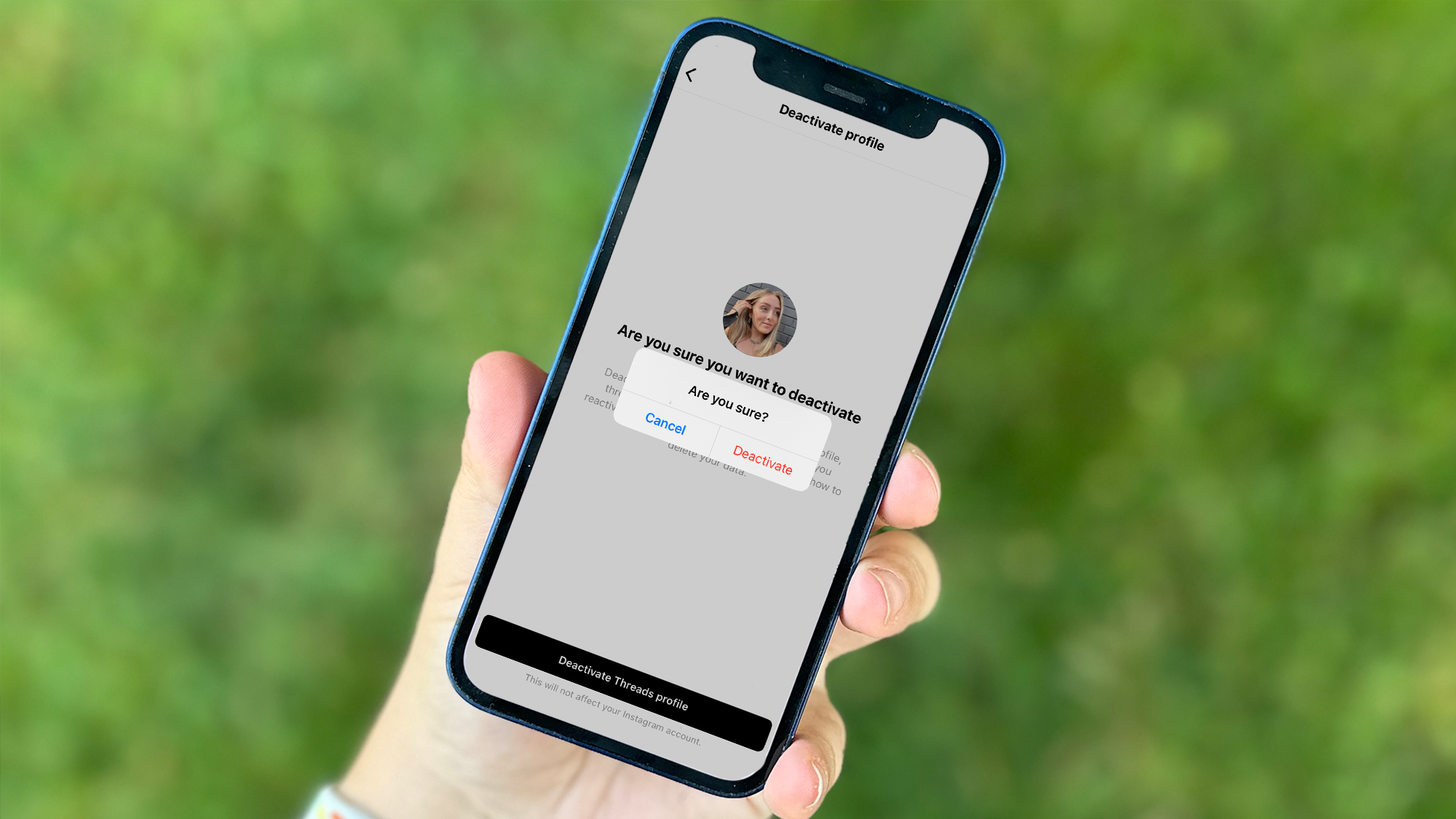 So, you already want to call it quits on Threads? If you're looking for how to delete your Threads account, you've come the right place.
Well, sort of. As we've noted in this live blog a few times now, if you want to delete your Threads account, you will also have to delete the Instagram account you used to sign up for Threads.
As stated in the Threads Privacy Policy in the Instagram Help Center, "You may deactivate your Threads profile at any time, but your Threads profile can only be deleted by deleting your Instagram account."
Instead, you'll want to check out our guide on how to deactivate your Threads account.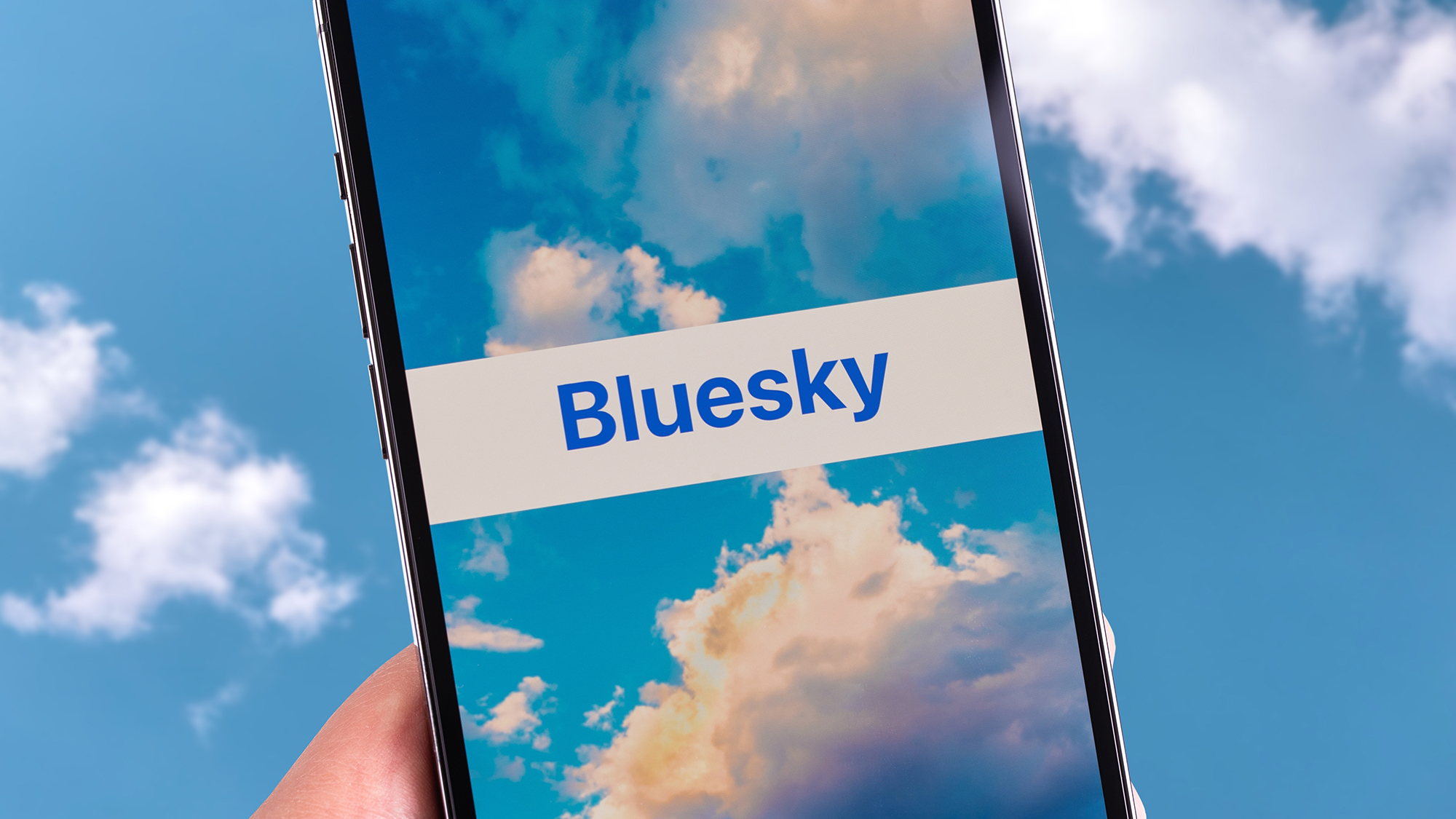 Even if you're enjoying Threads, you might find that it's not quite the Twitter replacement you hoped it would be. In that case, you might want to explore Bluesky Social, the open-source, decentralized social network from former Twitter CEO Jack Dorsey.
That said, Bluesky access is currently on an invite-only basis while the app is still in beta. To join the waitlist for an invitation, head on over to bsky.app and enter your email. If you receive an invite code in your inbox, you'll be able to create your Bluesky account.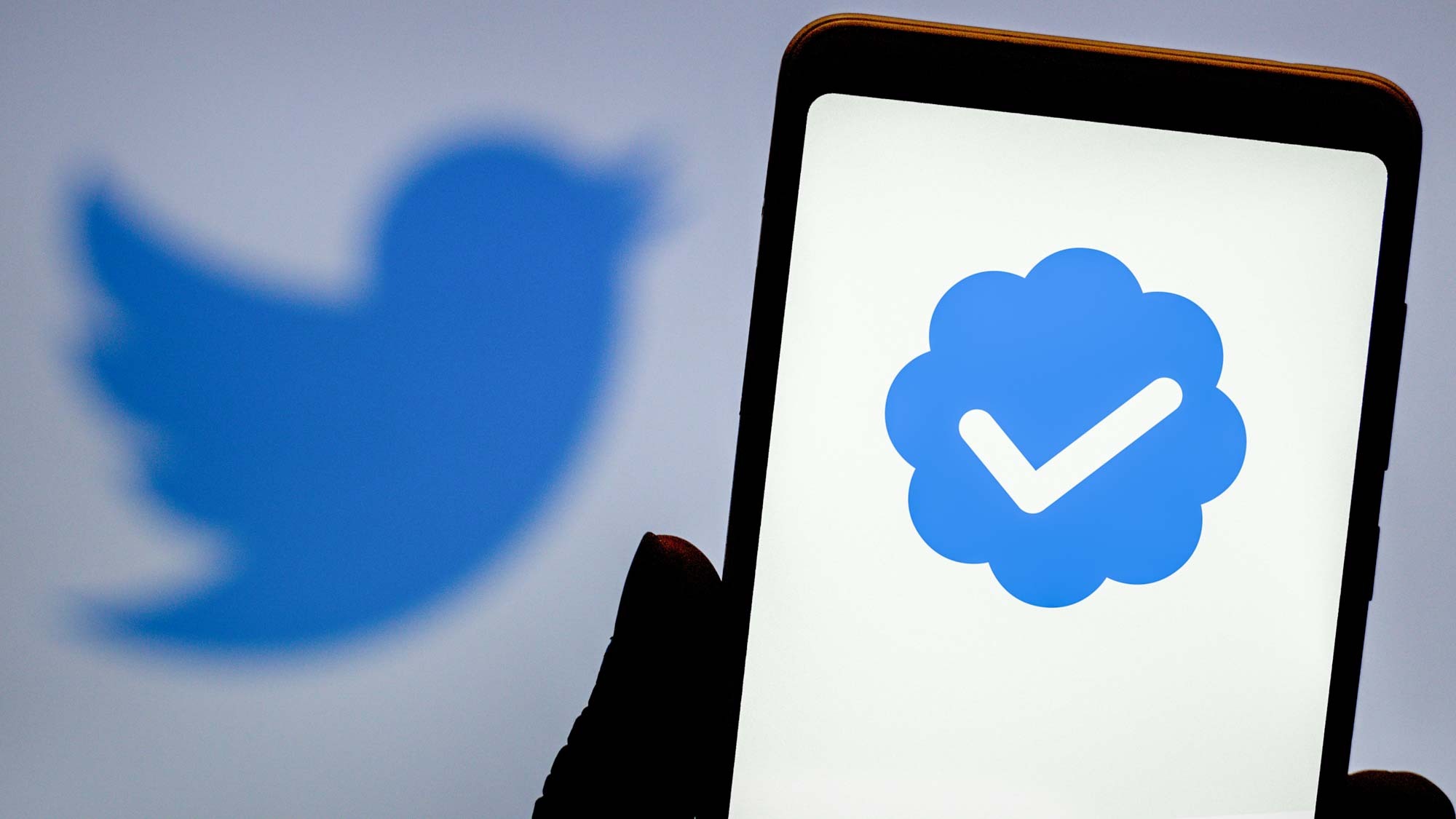 More differences between Threads vs. Twitter
The more time I spend looking between Threads and Twitter, the more differences I'm discovering between the platform. I shared the biggest ones earlier, but here are some features you get with Twitter that aren't available on Threads:
Pinned post: A pinned tweet lets you see a post that's important to a given account at the top of their account's feed.
Likes: On your profile page, you can see a history of the tweets you've liked, so that you can easily find them later. This is helpful for saving an article you want to read, for example.
Messaging: There's no sliding into the DMs on Threads. Twitter messaging, meanwhile, is a pretty established way to connect and share tweets with with other users.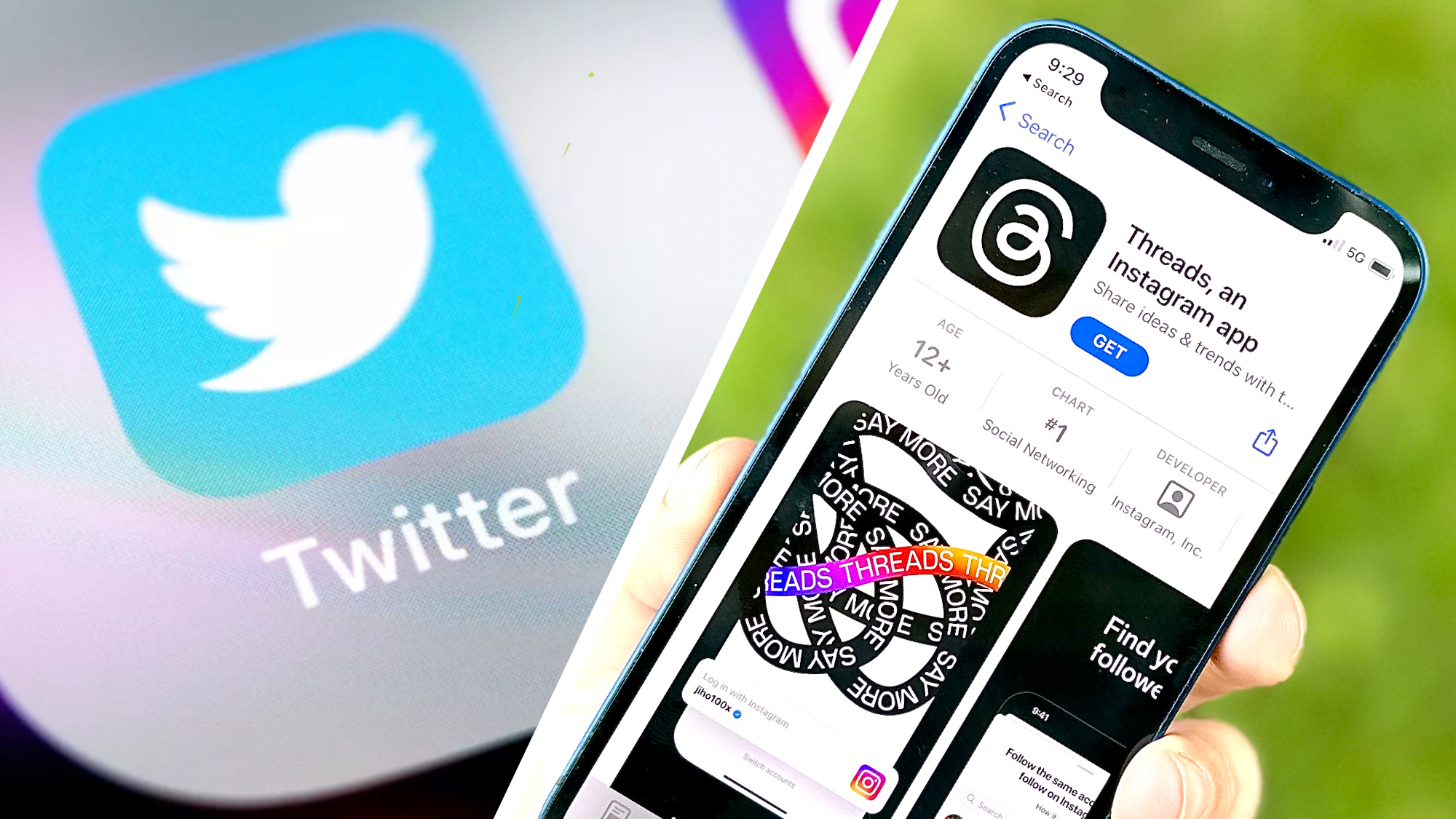 There's lots of people calling Threads a Twitter clone, but there's actually a fair amount of differences at this early stage. From availability and account management to premium features and messaging, our Threads vs Twitter comparison has everything you need to know.
Get the Tom's Guide newsletter!
Instant access to breaking news, the hottest reviews, great deals and helpful tips.
Thank you for signing up to Tom's Guide. You will receive a verification email shortly.
There was a problem. Please refresh the page and try again.