Live
The Game Awards 2021 recap — all the big winners and game reveals as they happened
Learn about the Game Awards 2021 winners in our recap
By Marshall Honorof published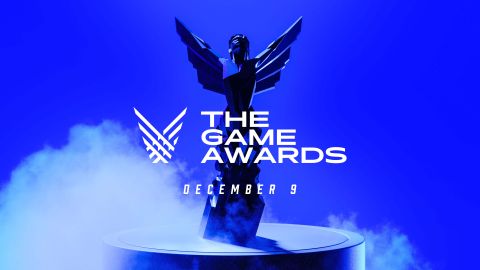 (Image: © The Game Awards)
The Game Awards 2021 are finally over, and Tom's Guide provided live coverage for the big event as it happened. For those who aren't familiar with them, the Game Awards are exactly what they sound like: a big, showy event where host Geoff Keighley recognizes the best PS5 games, the best Xbox Series X games, the best Nintendo Switch games and the best PC games from the past year.
Here are the highlights:
The Game Awards 2021 winners list
Games for Impact: Life Is Strange: True Colors
Reddit's Game of the Year: Resident Evil Village
Best Esports Athlete: Simple
Best Esports Team: Natus Vincere
Best Esports Coach: Kkoma
Best Esports Event: 2021 League of Legends World Championship
Best Audio Design: Forza Horizon 5
Best Independent Game: Kena: Bridge of Spirits
Best Debut Indie Game: Kena: Bridge of Spirits
Best Performance: Maggie Robertson, Resident Evil Village
Best Action: Returnal
Best Art Direction: Deathloop
Players' Voice: Halo Infinite
Best Role Playing Game: Tales of Arise
Best Score & Music: Nier Replicant
Content Creator of the Year: Dream
Best Multiplayer Game: It Takes Two
Best Mobile Game: Genshin Impact
Best Narrative: Marvel's Guardians of the Galaxy
Best Action/Adventure: Metroid Dread
Best Ongoing Game: Final Fantasy XIV
Best Community Support: Final Fantasy XIV
Innovation in Accessibility: Forza Horizon 5
Best Sports/Racing: Forza Horizon 5
Best Game Direction: Deathloop
Best Esports Game: League of Legends
Best Family Game: It Takes Two
Best Fighting Game: Guilty Gear Strive
Best Strategy Game: Age of Empires IV
Most Anticipated Game: Elden Ring
Game of the Year: It Takes Two
The Game Awards 2021 game reveals
The Texas Chainsaw Massacre
Homeworld 3
Telltale's The Expanse
Chivalry II: House Aberfell
Monster Hunter Rise: Sunbreak
Thirsty Suitors
Have a Nice Death
Persona 4 Arena Ultimax (PS4, Steam, Switch)
Wonder Woman
Alan Wake II
Star Wars: Eclipse
Final Fantasy VII Remake (PC)
Destiny 2: The Witch Queen
Slitterhead
Nightingale
Beat Saber: Lady Gaga
Cuphead: The Delicious Last Course
Sonic Frontiers
Warhammer Space Marine II
Dune: Spice Wars
Among Us VR
Star Trek: Resurgence
Rumbleverse
Halo (TV series)
Arc Raiders
For more details on the awards and games listed above, just search for the keywords in the live blog posts below. We've covered each one in more detail there.
The awards themselves are only part of the show's appeal. During the show, major publishers often announce big games, or provide updates on hotly anticipated ones. Highlights from previous shows included new information about The Legend of Zelda: Breath of the Wild, Ghost of Tsushima and Dragon Age 4, among other big titles.
Gamers who tuned in this year also saw performances from Imagine Dragons and Sting. Previous musical acts included Green Day, Chvrches and Eddie Vedder.
Finally, Keighley doesn't run a one-man show. Instead, celebrities often hand out awards, ranging from prominent game developers to Hollywood stars. Last year, presenters included Brie Larson, Stephen A. Smith, Nolan North, Reggie Fils-Aimé, Keanu Reeves and Christopher Nolan, just to give a quick cross-section. Tonight's show included Giancarlo Esposito, Carrie-Anne Moss and Guillermo del Toro, among others.
If you'd like to see a recording of the show, check out our tutorial on how to watch the Game Awards 2021. If you just need the basics:
The Game Awards 2021 took place at 5 PM PT / 8 PM ET on December 9, or 1 AM BST on December 10. You can watch recordings of the whole show for free on YouTube or Twitch. It's also embedded below, for your convenience.
Tom's Guide provided up-to-the-minute coverage of the event, complete with award winners, game announcements and performance highlights. We also included screenshots of new games, and trailers whenever possible. Just check below for all of our live blog entries, start to finish.
Refresh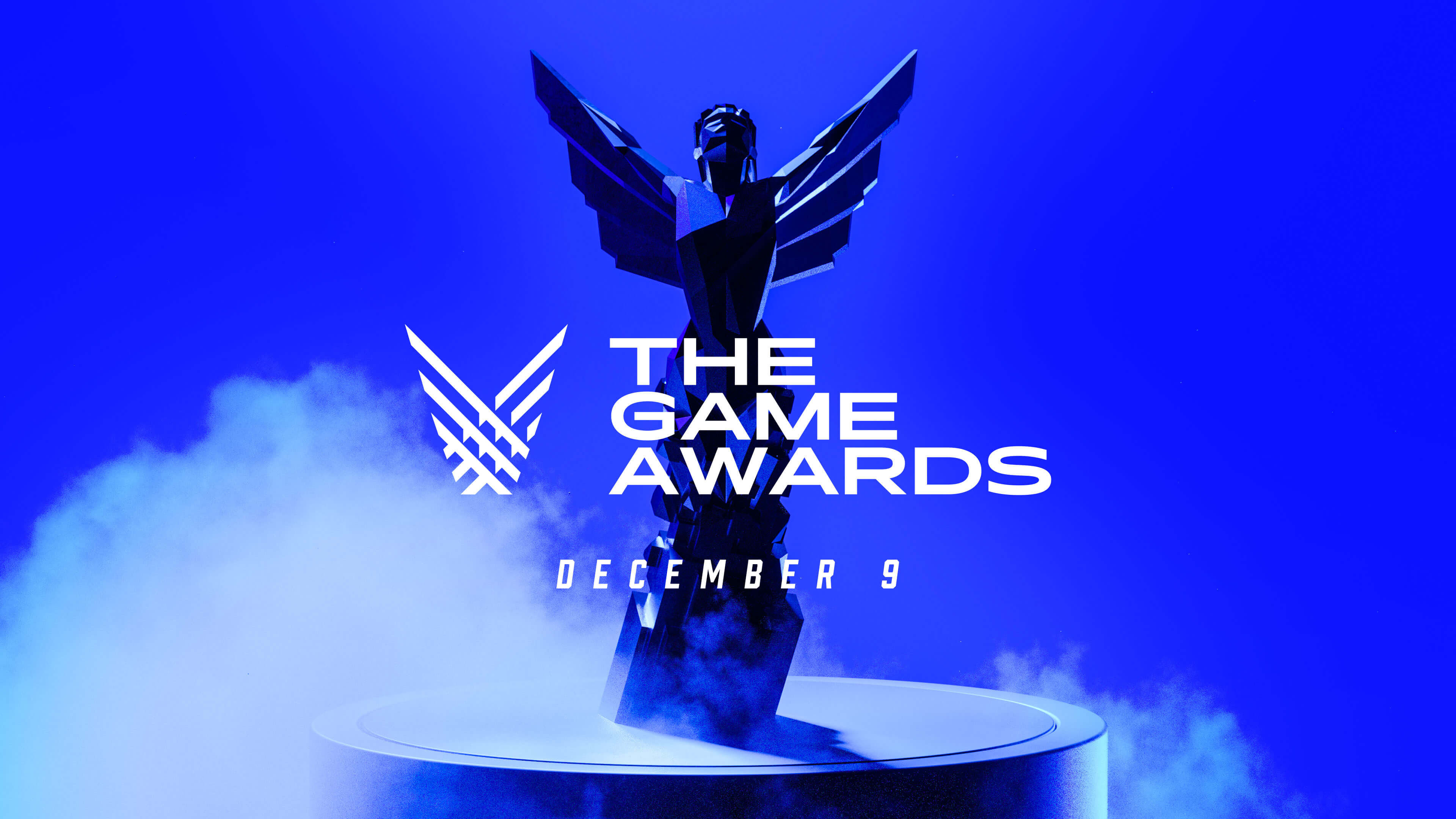 Good afternoon, faithful readers. I'm Marshall Honorof, a senior editor at Tom's Guide covering all things gaming. The Game Awards are just a few hours away, and we'll be providing constant updates on our live blog until the big show is ready to start.
First things first: If you want to know more about The Game Awards' categories and nominees, check out the official Game Awards Nominees list. There are 30 different categories with five nominees in each one, meaning that there are dozens of different games and personalities who could earn an award tonight.
Just be aware that voting in each category has already closed. If you didn't get your votes in early, all you can do is wait and see how the show shakes out. Complaining about the nominees on Twitter, however, has no expiration date.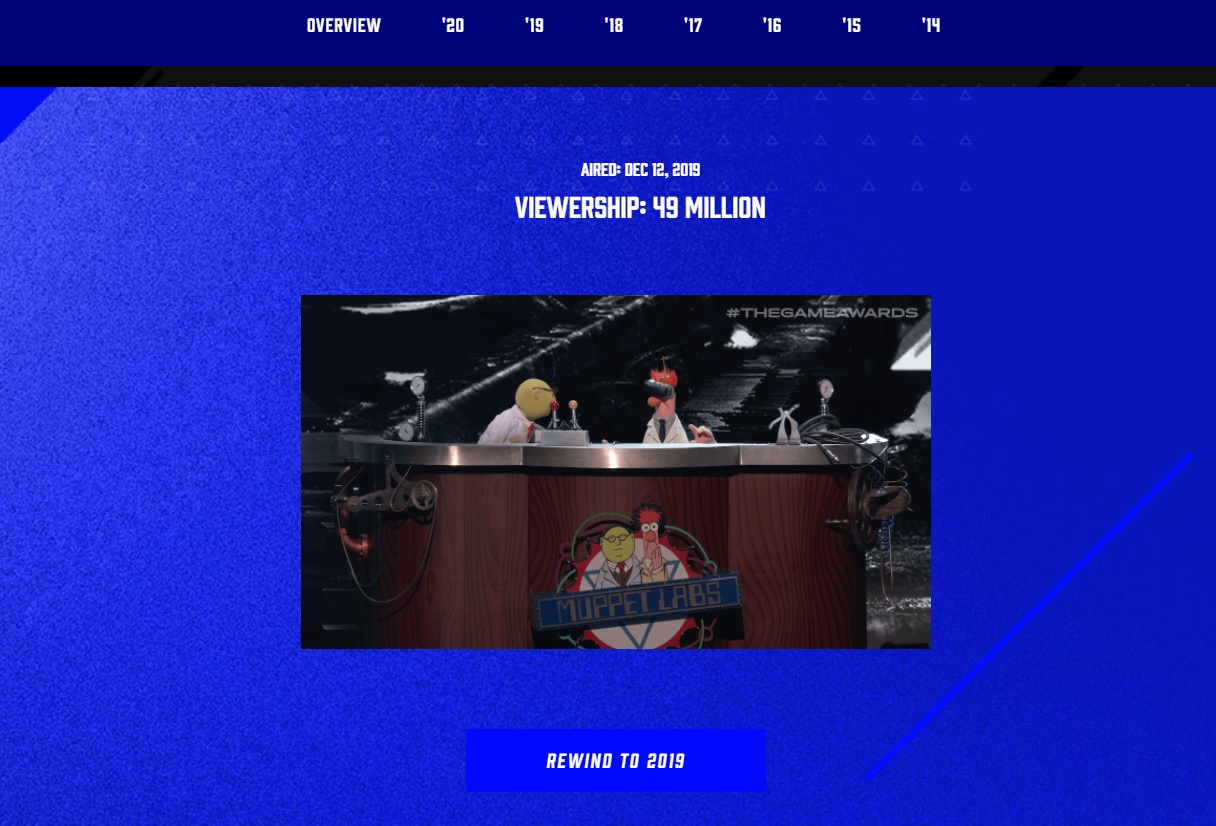 If you're looking for something to do while you wait for The Game Awards to begin, you could check out The Game Awards Rewind. This part of the official Game Awards website tracks viewership, winners and announcements from every past TGA show, dating all the way back to the very first event in 2014. This is where you can relive everything from the Breath of the Wild gameplay premiere to The Last of Us Part II sweeping a whopping seven awards.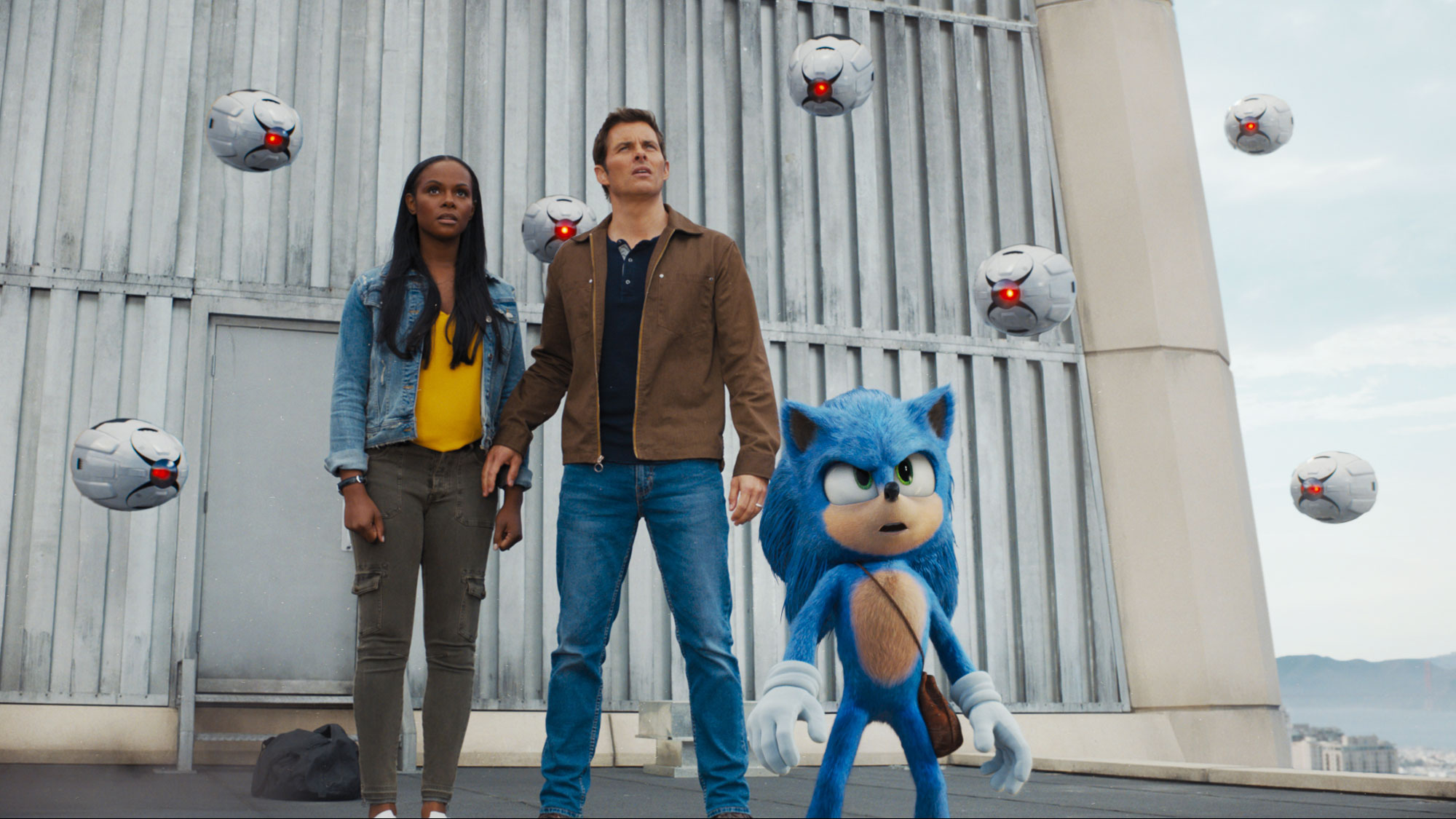 What will we see during The Game Awards 2021? The exact reveals are anyone's guess, and developers have been keeping their mouths shut on social media. However, we can take a few educated guesses, based on past shows.
First and foremost, Sega has hinted that we'll see Sonic the Hedgehog in some way, shape, or form. We'll definitely see a trailer for the Sonic the Hedgehog 2 film, according to Sega's official Twitter account. Does this mean that we'll get a new game announcement as well? It wouldn't be that far-fetched.
The first poster for #SonicMovie2 has arrived! And that's not all – The world premiere of the new #SonicMovie2 trailer drops tomorrow in @TheGameAwards at 8pm ET. pic.twitter.com/dDZzd8EoG5December 8, 2021
It's also been a while since we heard anything about The Legend of Zelda: Breath of the Wild 2. The Game Awards have a long history of premiering Breath of the Wild content, from its original gameplay trailer to revealing its DLC. If Breath of the Wild 2 is really slated for a 2022 launch, then this would be the perfect time to give us an official title — or a solid release date.
One other rumor is that Hideo Kojima, the idiosyncratic developer behind games such as Metal Gear Solid and Death Stranding, will show up to reveal his new project. Kojima and Keighley have a friendly relationship, so this one is not impossible. On the other hand, the past few years have wreaked havoc on game development schedules, so we may also have to wait a bit longer.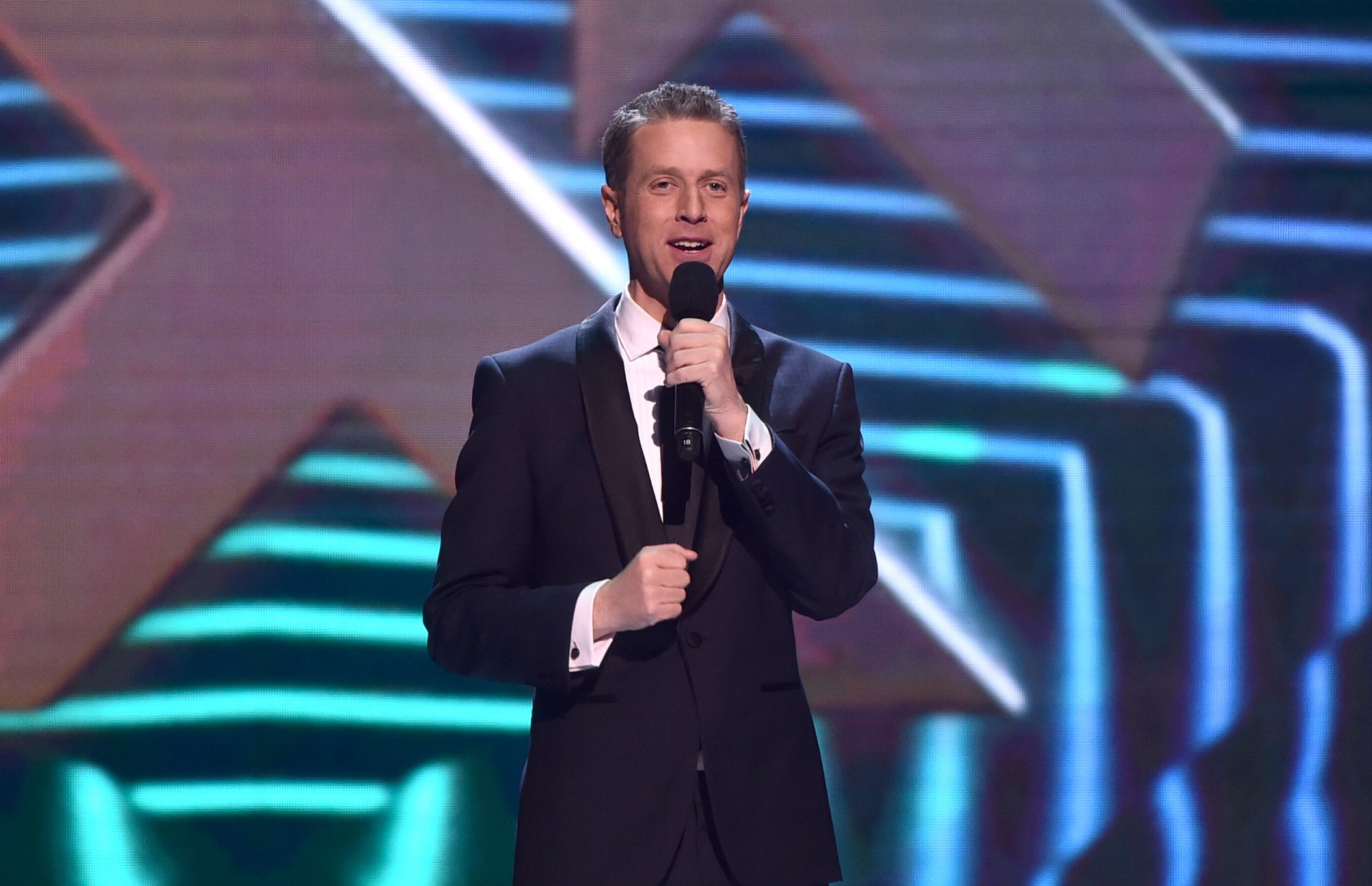 One fun aspect of The Game Awards is how many musicians and celebrities they bring in to participate. At The Game Awards 2021, we can expect to see some high-profile musical acts, as well as some famous presenters.
First and foremost, the musical guests this year will include Imagine Dragons and Sting. The Game Awards Orchestra will also be on hand to play some beloved video game tunes.
In terms of presenters, Jim Carrey, Giancarlo Esposito, Reggie Fils-Aimé, Simu Liu, Keanu Reeves and Laura Bailey, among others, will all take turns at the mic. Surprise guests are par for the course at awards shows, so we may even see an unexpected face or two.
Stay tuned over the next few hours as we stay current with all The Game Awards 2021 news.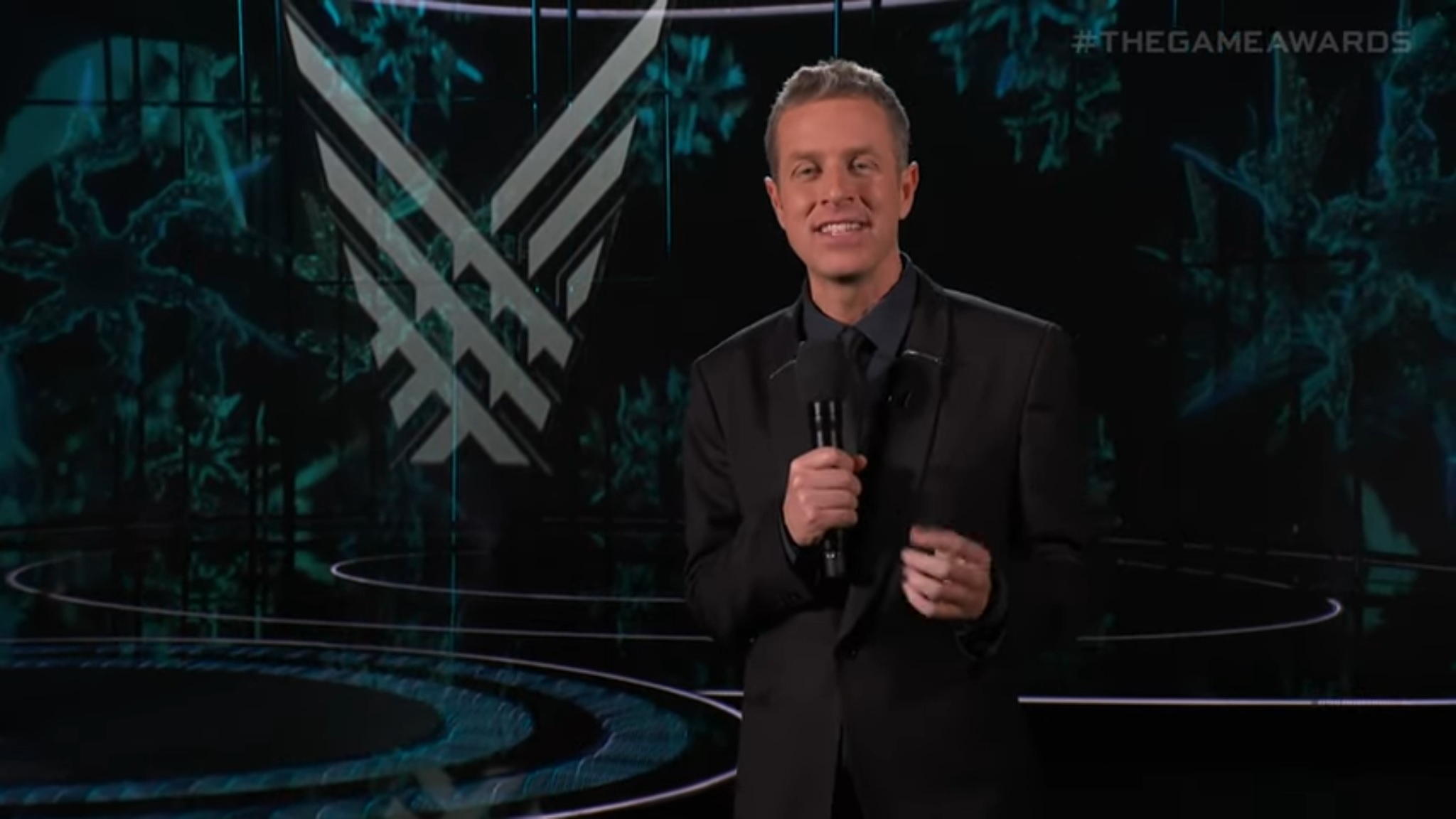 We now have a timeline for tonight's Game Awards show. Geoff Keighley took to Twitter to proclaim that the whole event will run for three hours, plus a 30-minute pre-show. That means the event will unofficially kick of at 4:30 PM PT / 7:30 PM ET / 12:30 AM BST, and run until approximately 8 PM PT / 11 PM ET / 4 AM BST.
It's a long show, which could mean we're going to get a ton of announcements. On the other hand, if past years are any indication, it could also mean that we're going to get a lot of advertisements and filler. Time will tell.
Tonight's #TheGameAwards will run approximately 3 hours plus our 30 minute pre show. There's a lot to show you!December 9, 2021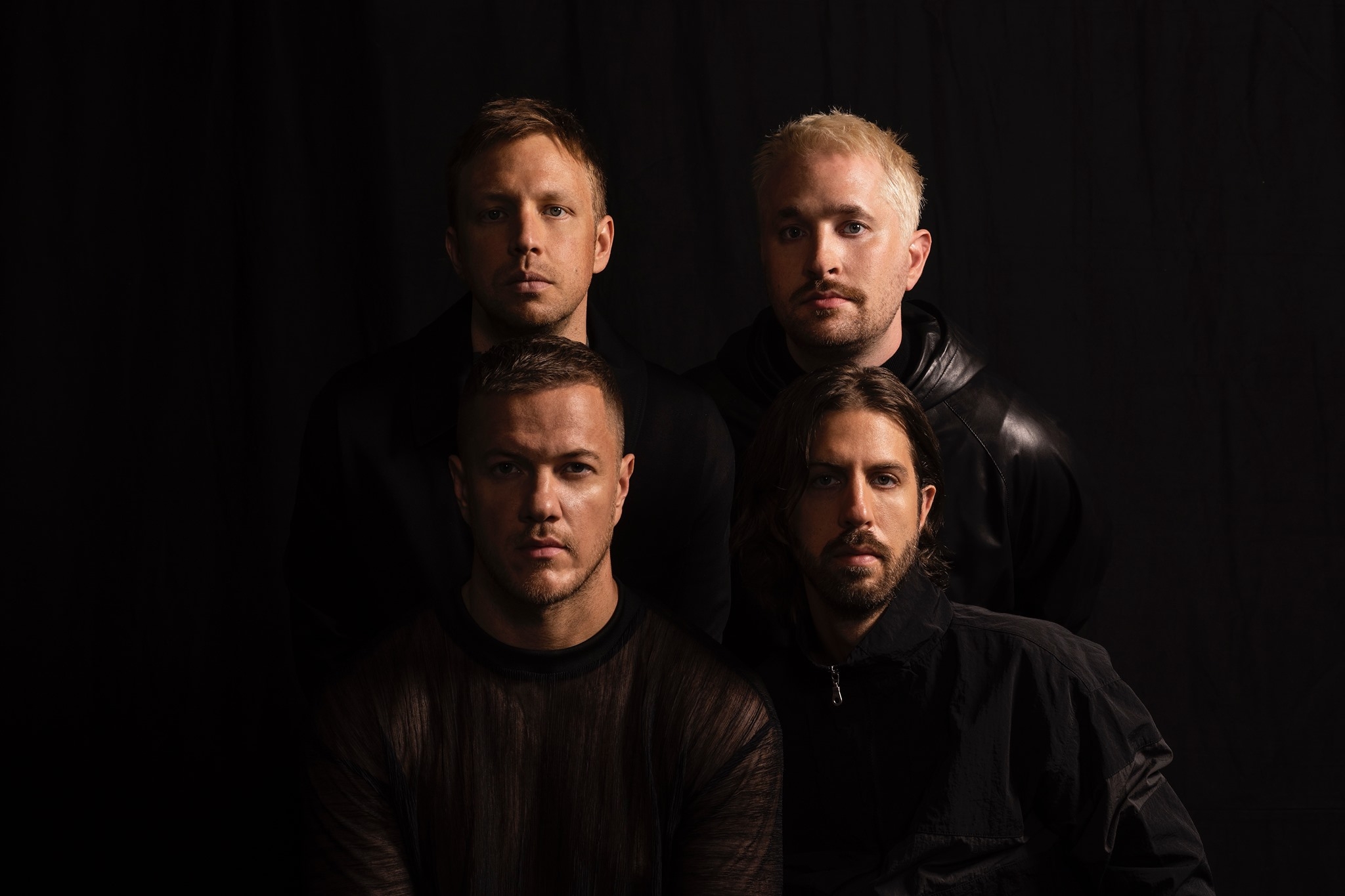 Within the last half-hour, Geoff Keighley took to Twitter to talk about tonight's musical guests. Earlier, he discussed a rehearsal with Imagine Dragons, and expressed his excitement over some special guests. Now, he's outside of Sting's dressing room, and memorialized the moment with a tweet.