Summer Game Fest 2022 recap: The Last of Us Remake, Gotham Knights, Aliens Dark Descent, Saints Row and more
The biggest game reveals and announcements from Geoff Keighley's big summer show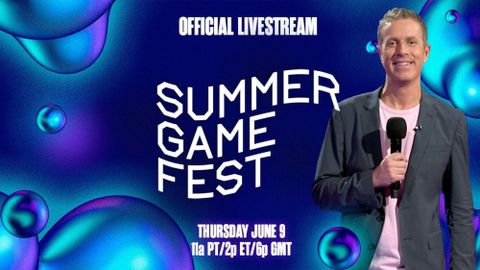 (Image: © Summer Game Fest)
Summer Game Fest 2022 happened today (June 9) and had the usual array of trailers for previously announced titles and world-premiere exclusive reveals. Since E3 was unceremoniously canceled this year, Geoff Keighley's event could be seen as the unofficial kickoff to what otherwise would have been "E3 week." To that end, Summer Games Fest 2022 served its purpose of getting game fans hyped for upcoming titles.
Some of the biggest reveals included seeing Guile debut as a "brand-new" character in Street Fighter 6, the leaked The Last of Us Remake trailer, another look at the upcoming Call of Duty: Modern Warfare II and more footage of Gotham Knights.
We got our first look at games like Aliens Dark Descent, Fort Solis, Routine, Stormgate, Goat Simulator 3, Midnight Fight Express, One Piece Odyssey, Honkai Starrail and several others. Though many of these games are of the indie variety, it's good to see we're getting some new titles in what has been an otherwise dry year for gaming.
FYI: How to watch the Future Games Show — get ready for world exclusive reveals.
While Summer Game Fest 2022 had its fair share of commercials (did we really need to see a trailer for Black Adam during a games show?), the ads didn't feel as blatant as they have in years past. Most of the focus was on game trailers and announcements. And even obvious commercials like the one for Mario Strikers: Battle League were tolerable since they at least announced new games or add-ons.
But the festivities aren't done yet! Upcoming summer events include Devolver Digital's "Marketing Countdown to Marketing" show, Netflix's Geeked Week gaming presentation, the Tribeca Games Spotlight, the Xbox + Bethesda Showcase, the PC Gaming Show, the Capcom Showcase and the MultiVersus Pro Player Showcase. A busy summer awaits.
Tom's Guide will cover all the biggest gaming reveals this summer so stay tuned for more!
Get the Tom's Guide newsletter!
Instant access to breaking news, the hottest reviews, great deals and helpful tips.
Thank you for signing up to Tom's Guide. You will receive a verification email shortly.
There was a problem. Please refresh the page and try again.