OnePlus 9 launch event recap — all the big news from the OnePlus event
OnePlus has taken the wraps off the OnePlus 9 Pro, 9, and Watch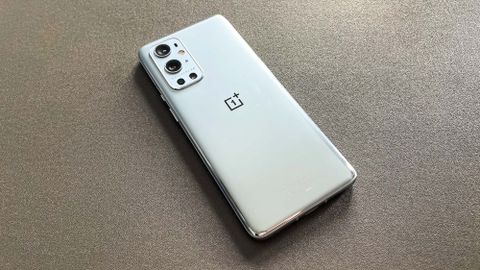 (Image: © Tom's Guide)
The OnePlus 9 series is here! Both the OnePlus 9 Pro and OnePlus 9 have been officially announced, and you can check out our reviews of them. The company also announced the OnePlus Watch, a new wearable that looks extremely interesting.
Below you will find our blow-by-blow account of the live event. It was full of camera talk, display announcements, and performance discussions. All in all, both OnePlus 9 series phones are very compelling. And we're very curious about the OnePlus Watch, too.
OnePlus 9 launch live blog
Refresh
Hello and welcome to our OnePlus 9 launch live blog. We'e only got a few hours before the event kicks off but get ready for a deluge of news when it does.
A leak from Amazon has seemingly revealed the key specs for the OnePlus 9R, the entry-level model of the 9 series. It's got some impressive features, but from what we know, the OnePlus 9R isn't coming to the U.S. or U.K.
OnePlus 9R listed on Amazon already?#Oneplus #Oneplus9R pic.twitter.com/kjNncg8aLaMarch 23, 2021
If you're struggling to decide whether to buy OnePlus' new phone, or its Samsung-made rival, here's how the OnePlus 9 vs. Samsung Galaxy S21 battle currently looks to be shaping up.
If you missed it, last week we got a look at the OnePlus 9's color options. Click the link to see what you'll be able to pick from should you buy one.
Curious about the OnePlus 9 Pro's photography capability? OnePlus founder/CEO Pete Lau showed off a nighttime shot taken on the 9 Pro, and how it compared to rival phones, on Twitter.
No. 3 is the OnePlus 9 Pro. Many of you in the comments noticed that, even though no. 2 is brighter, it's also noisier. (And besides, this is a nightshot, it's supposed to be dark). https://t.co/xaepFothaKMarch 22, 2021
We're keen to see what OnePlus has to say about the 9 series' display during the event. According to DisplayMate, it's "world-class" and "close to textbook-perfect", so it sounds like OnePlus has some pretty special features to show off.
The livestream starts in five minutes! We're as excited as you are.
The livestream has started! Be sure to tune in.
OnePlus is sharing user stories. We've been OnePlus fans for a long time, some of us since the original OnePlus One. The company has come a long way since then.
Pete Lau has taken the stage to introduce the OnePlus 9 series.
OnePlus is hyping up the camera performance of the OnePlus 9 series. There's a a lot of hardware and software advancements. The company is now discussing its partnership with Hasselblad.
The OnePlus-Hasselblad partnership starts off with color calibration and accuracy.
The VP of Hasselblad is now talking about its efforts to create the best mobile photography experience. He just introduced Hasselblad ambassadors who will now talk about their experience using the OnePlus 9 series cameras.
OnePlus is talking up its new photography prowess. It's talking about color accuracy right now. This whole partnership is a hardware and software endeavor to produce the best photos possible.
The ultrawide sensor is 50MP with the natural color calibration. This means a huge increase in ultrawide quality, especially in low-light. The larger sensor can offer better detail than other phones.
The OnePlus 9 Pro uses a free form lens to correct incoming light. This equals much less edge distortion in ultrawide shots. The sensor can also get as close as 4 cm for macro shots.
The OnePlus 9 uses Hasselblad's unique leaf shutter sound and the orange shutter button. The new watermark shows off the OnePlus-Hasselblad partnership.
The main camera uses a 48MP custom IMX789 sensor. This sensor was produced in cooperation with Sony and is unique to the OnePlus 9 series. The OnePlus 9 Pro main sensor can produce 12-bit RAW, which means a lot more colors.
OnePlus is showing off sample images from the main sensor, focusing on the Hasselblad natural color calibration. They all look really impressive.
The OnePlus 9 Pro uses a 3.3x telephoto lens. It can get to 30x digital zoom with OIS. There is also a monochrome sensor for better depth in color.
The front camera is 16MP.
The OnePlus 9 series has the Hasselblad Pro mode, which lets you adjust everything like white balance, ISO, etc. It also features an advanced sensor calibration for better color calibration to make post-editing easier.
OnePlus is highlighting the video capabilities of the 9 series. The 9 Pro supports up to 8K 30 FPS and 4K 120 FPS. It also supports DOL-HDR for better dynamic range. It also supports ultrawide time lapse and Nightscape Video.
OnePlus is now showing off a sample video taken with the OnePlus 9 Pro.
OnePlus is launching a photo competition in April. It encourages people to use the new color calibration.
The OnePlus 9 Pro is a gorgeous device, as we've seen in previous leaks and announcements.
OnePlus is focused on providing a "burdenless" user experience. The 9 Pro continues the curved legacy of the 7 Pro and 8 Pro. The 9 Pro comes in three colors: Morning Mist (grey mirror), Pine Green, and Stellar Black (sandstone).
The OnePlus 9 Pro uses LTPO to improve power efficiency with a high refresh rate.
The OnePlus 9 Pro uses Hyper Touch, which reduces touch latency to improve gameplay responsiveness.
The OnePlus 9 Pro takes all of OnePlus' advances in displays to improve the overall experience.
The OnePlus 9 uses the Snapdragon 888, Wi-Fi 6, and Bluetooth 5.2. The OnePlus 9 Pro uses OnePlus Cool Play. This is a new heat dissipation to draw heat away from the processor and your hands.
The OnePlus 9 Pro comes with a 4500 mAh battery. It uses 65T Warp Charge. It can fully charge the phone in 30 minutes.
The OnePlus 9 Pro uses 50W wireless charging, which is faster than a lot of wired charging.
The OnePlus 9 series runs OxygenOS 11. There are some extra features, like Turbo Boost (open more apps in the background). It uses RAM compression and virtual RAM.
The OnePlus 9 has a flat 120Hz display, but the back is still curved for the best ergonomics.
The OnePlus 9 comes in Artic Sky (Blue), Astral Black, and Winter Mist (reflective purple-ish). The OnePlus 9 uses the same ultrawide sensor, but a different main sensor.
OnePlus is showing off a comparison shot between the 9 and the 9 Pro.
The OnePlus 9 comes with Cool Play, the 4500 mAh battery, and 65T wired charging.
OnePlus just announced the OnePlus Watch.
The OnePlus Watch is meant to tell time and inform you of notifications, track sleep and fitness. It features a sleek, minimal design to stay out of the way. The frame is made from steel.
The watch case is 46mm. It comes in two colors: black and silver. It'll also come in a cobalt limited edition with a sapphire glass display. That display is a 1.3-inch AMOLED.
The OnePlus Watch comes with 50 watch faces. The strap is easily removed.
The OnePlus Watch comes with a lot of sensors, like HR and blood oxygen, and can track sleep. It'll also remind you to stand up (like other smart watches). It also supports over 110 workout modes.
The OnePlus Watch has built-in GPS and an IP68 water- and dust-resistance.
The OnePlus Watch can get a week's power in just 20 minutes.
OnePlus is talking up accessories, like cases and triggers for gaming.
OnePlus has announced prices.
OnePlus 9 Pro: Starts at $1069
OnePlus 9: Starts at $729
OnePlus Watch: Classic - $159, Cobalt - TBA
The OnePlus 9 launch event has concluded. Be sure to check out our reviews!