Nothing event recap — Nothing Phone 1 first details and one big tease
Nothing teased the upcoming Nothing Phone(1) and talked about Nothing OS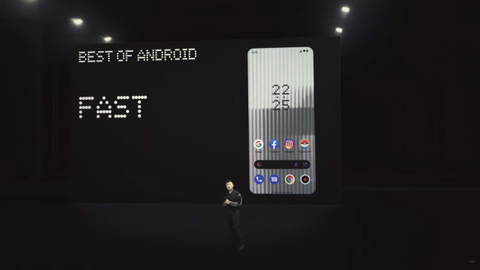 (Image: © Nothing)
The Nothing live event promised something, which ended up being a teaser for the Nothing Phone 1 and the new Nothing OS Android skin. We learned some details, but there's still a lot we don't know about this new phone.
What the phone will look like and what specs it'll have aren't clear yet, though Carl Pei did say it'll use a Snapdragon chip. Pei's smartphone heritage, having co-founded OnePlus and then leaving in late 2021, means that the Nothing Phone 1 could be a big deal.
The big question is whether the Nothing Phone 1 will aim to be a flagship Android killer as OnePlus phones used to be before they slowly moved into the flagship arena themselves, or if the Nothing phone will target the budget sector in a bid to take on the likes of the OnePlus Nord 2 and Google Pixel 5a.
Pei also talked about Nothing OS, a rendition of Android that aims to load apps faster and learn from your usage. Nothing has promised three years of platform updates and four years of security patches, lagging behind Samsung. The Nothing launcher will be coming in April.
Nothing OS will use the dot matrix font that we've seen Nothing adopt so far and offer some throwback retro-futuristic design elements, like a tape recorder design for the voice recorder. Nothing OS also aims to provide seamless support for third-party products like AirPods and Tesla vehicles.
We have slightly fewer questions now that the event is over, but Nothing certainly left us with plenty more to mull over.
Refresh
Good morning, and welcome to Tom's Guide's live blog for Nothing's The Truth event. We don't know exactly what we'll be introduced to later, but we're excited to find out.
Bookmark this page and we'll keep you updated on any pre-event leaks and the announcements as they happen.
So far all we've really heard about the Nothing phone, which some are dubbing the Phone (1), is a photograph of what appears to be a concept handset in Nothing founder Carl Pei's hands, captured at MWC 2022 and posted by leaker Evan Blass' evleaks Twitter account.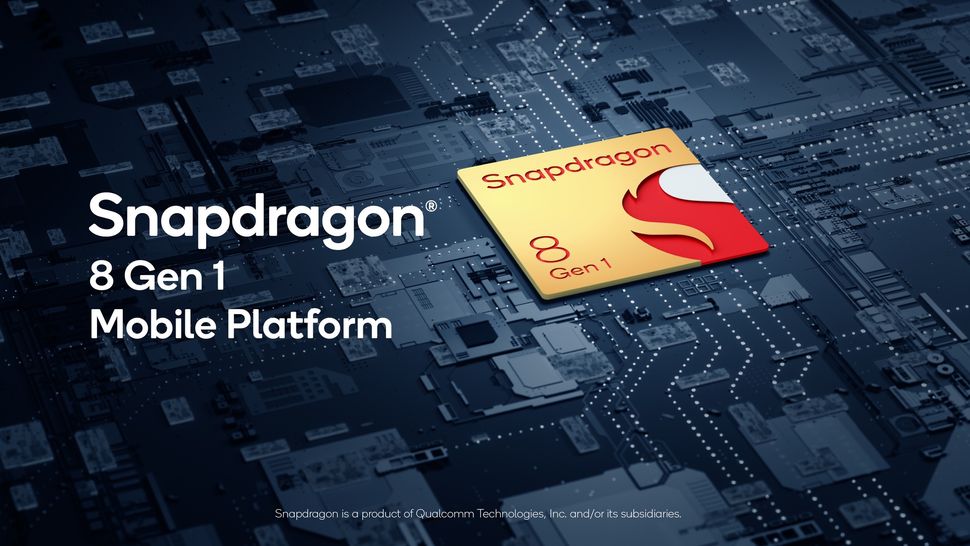 While we can't really see the phone in the image, what's interesting here is that Pei is speaking to Cristiano Amon, Qualcomm's CEO, which would suggest a Qualcomm chipset will power the phone.
Whether it'll be the mighty Snapdragon 8 Gen 1 or a less powerful chip is unclear — but presumably we'll find out soon.
The speculation is nearly over.Press "Set reminder". You're getting a peek at our next product tomorrow.#Nothingevent23 March 14:00 GMT.March 22, 2022
Most of what we know about today's The Truth event (which admittedly isn't much) comes from Nothing's own announcements and Tweets about it.
It's said that it will "share news about our 2022 roadmap + a new opportunity for community investment," and in a series of posts on Twitter has also revealed that it will definitely be showing off a new product of some kind.
What if we told you 2021 was just a warm up?Nothing (event): The Truth.23 March 14:00 GMT.Sign up to get notified.https://t.co/FEJL4Jb2Aw pic.twitter.com/0jV22wRnRzMarch 9, 2022
Nothing has also rather excitedly promised that "2021 was just a warm up" and that "It was always about 2022."
That teases the possibility that whatever it shows off today will be of a magnitude bigger than its first product, the Nothing Ear (1) wireless earbuds.
Nothing's only product to date is the Nothing Ear (1) wireless earbuds. While these earbuds won't win critical acclaim on pure audio quality, they put in a solid performance for their $99 price.
In our Nothing Ear (1) review, James Archer summarised: "The Nothing Ear (1)'s transparent design will grab your attention, but it's the comfy fit, balanced sound, useful features and low price that will hold it."
We're curious if this transparent design and budget focus will follow through to other Nothing devices; a see-through smartphone body would certainly be eye-catching.
Let's get transparent.While we're getting ready for the #Nothingevent on 23 March, we invite you to come behind-the-scenes of the shoot.Watch the new Nothing Updates here.March 18, 2022
In recent tweet, Nothing posted a short behind the scenes video for the today's event, noting "Let's get transparent."
This would again suggest to us that the company could indeed have a phone that's transparent allowing you to see its innards. That would be pretty neat, but arguably a gimmick. What would be very cool is if the phone could be opened up for DIY repairs and tweaks, introducing some for of modularity to it. Google's Project Ara tried to do something similar but unfortunately failed, so this could be very wishful thinking on our part.
The Nothing Phone 1 is official... well kinda. In an interview with Wired, Carl Pei told the publication that today's event will see the reveal of Nothing's first smartphone. What it will looks like and what specs it will have aren't clear yet. But it will run a custom operating system on top of Android.
And it's Pei's ambition to create a Nothing ecosystem of products. "We want to partner up with the leading brands of the world and help them create products, and, in the process, connect them to Nothing's ecosystem," Pei told Wired. "We're also building support for third-party products that we believe our users might need, like the AirPods Pro or a Tesla, so then they're able to control parts of the Tesla through Nothing OS."
We'll have to wait for the main event to see how this will play out and get a proper idea of Nothing's ambitions.
So with the Nothing Phone 1 confirmed but not revealed, this has us wondering what we'd like to see it have.
"A big screen in a light design," said Mark Spoonauer, Tom's Guide global editor-in-chief. "Too often you need to trade real estate for a lot of bulk."
"Passable cameras. Fast updates. Clean software," phones editor Jordan Palmer said succinctly.
"Transparent casing, like the 90s," quipped our automotive editor Tom Pritchard.
All good points, let's see if Nothing can deliver on those.
In the meantime, check out the YouTube video above which shows off a concept design of what a phone from Nothing could look like, created by Povilas Grigas. If the Nothing Phone 1 is anything like this design, it'll definitely be eye-catching.
Speaking of Noting Phone 1 concepts, you'll want to take a look at these ones from Yanko Design. They envision a transparent phone with easily visible components, notably a big wireless charging coil.
The big red button is meant to be the fingerprint sensor and the cool sea green colored object is the rear camera module. For people who love seeing how things are made, this concept is pure tech porn.
But the harsh reality on manufacturing and component packaging may mean this concept is simply that and the Nothing Phone 1 will look more like a traditional smartphone than a see-through handset.
Nothing founder Carl Pei has been pretty quiet on Twitter today. But he did tweet "Tell me the truth" roughly an hour ago. Does this mean his keynote will be a tirade against other tech companies and smartphone makers that make bold claims about their devices yet don't always deliver?
We'll have to wait and see. But it looks like Pei is positioning himself as the person to deliver a breath of fresh air in the arguably stagnant phone world. That's ambitious, given the stellar phones available right now like the Samsung Galaxy S22 Ultra and iPhone 13 Pro Max.
I wasn't before but I'm a little hyped about the Nothing Phone 1. Whereas many phones have become very iterative, such as the iPhone 13 and Samsung Galaxy S22, there's a chance the Nothing Phone 1 could mix things up.
Ideally, I'd like to see Nothing adopt the old OnePlus model of making one or two really good phones a year that have near-flagship specs but undercut them by a significant amount. OnePlus used to do this but arguably started losing its way with the OnePlus 8 Pro and OnePlus 9 Pro, which were both flagship-grade phones with a hefty price to match. The upcoming OnePlus 10 Pro doesn't look to buck that trend.
OnePlus still makes affordable phones, like the OnePlus Nord CE 2, but they are no longer the flagship-killers of yore. So Nothing has the scope to step into the gap OnePlus has seemingly left.
Nothing received $70M in Series B financing earlier this year. This means that Nothing got a second round of investing, which means that the company must have provided something compelling to investors. That $70M probably won't have too much of an impact on the Nothing Phone 1 — at least not in the R&D — but we could see it snowball into Nothing's future products as the company works toward Series C financing.
OnePlus is a very different company from the one that Carl Pei started all those years ago. Some might even say it's lost its way from the flagship killer days. The OnePlus 9 Pro was an excellent phone, but it was also the most expensive OnePlus handset ever.
With the OnePlus 10 Pro right around the corner, the Nothing Phone 1 could make a big splash. In an age where the flagship killers have given way to the so-called "affordable flagships," we're left to wonder where the Nothing Phone 1 might fit.
There's not a lot of info out there right now, but we've gathered everything we know about the Nothing Phone 1.
The Nothing event is about to start!
It appears as if Nothing is running through praise for its Ear (1) earbuds with a few minutes left to go before the keynote.
The Nothing The Truth keynote has started off with a bizarre retro-futuristic skit.
Nothing hopes to change the face of tech, to make people excited again. Carl Pei makes a good point: we've grown jaded to tech. That's pretty true for me.
Carl Pei says that Nothing is ready for what's coming, and even has some major partners. Nothing will build its ecosystem on the Snapdragon platform.
Nothing wants to build an alternative to the Apple ecosystem. This diverse and open ecosystem aims to give consumers choice.
The Nothing Phone(1) is official!
Carl Pei just teased the phone, but is now talking about Nothing OS. It's a stock-style version of Android, exemplifying the best of the operating system. It features Nothing's design language and minimalism. For example, the clock stays in the same spot in the AOD, lock screen, and home screen. The dot matrix font is spread throughout the OS and there are some interesting sounds.
There's also 3 years of security updates and 4 years of security patches. Nothing OS is the heart of Nothing's new ecosystem, opening to AirPods and such. The Nothing OS launcher will release later this year.
The Nothing Phone(1) will arrive this summer.
And that's a wrap on the Nothing event. That was rather anticlimactic and we're feeling a bit letdown. It was all just a teaser for something coming later this year.
We'll see if Nothing succeeds in its vision.
Here's Mark Spoonauer's take on today's Nothing product tease: Long on hype, short on details and something definitely worth watching, if it breathes new life into the smartphone market.