Nintendo Direct recap: All the big news from the games showcase
Follow all the news from the Nintendo Direct Mini Partner Showcase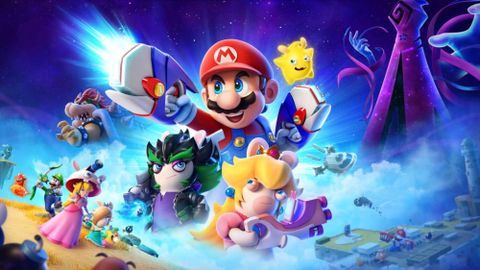 (Image: © Ubisoft)
Nintendo Direct Mini Partner Showcase gave us a look at what to expect from the Japanese games giant over the next 12 months or so, including some big hitting games.
As this event was focused on third-party developers, we got no mention of the likes of Breath of the Wild 2. But there was a lot more to chew over from the show. Here are the highlights.
Person 5 Golden is coming to the Nintendo Switch on October 21, with Persona 4 Golden and Persona 3 Portable are also "coming soon" to the Switch.
Mario + Rabbids Sparks Of Hope got a gameplay showcase and a release date of October 20. And Bowser is joining the team.
Valve's Portal Companion Collection will bring Portal and Portal 2 to the Switch later today.
Sonic Frontiers had a gameplay video that showed off the nature of the open-world as well as the game's cyberspace elements. It's coming this "holiday."
NieR: Automata is coming to the Nintendo Switch. Pre-orders start today and the game will be released on October 6.
The Monster Hunter Rise: Sunbreak expansion is coming to the Switch on June 30.
For a full breakdown of the Nintendo Direct Mini Partner Showcase as it happened read on.
Refresh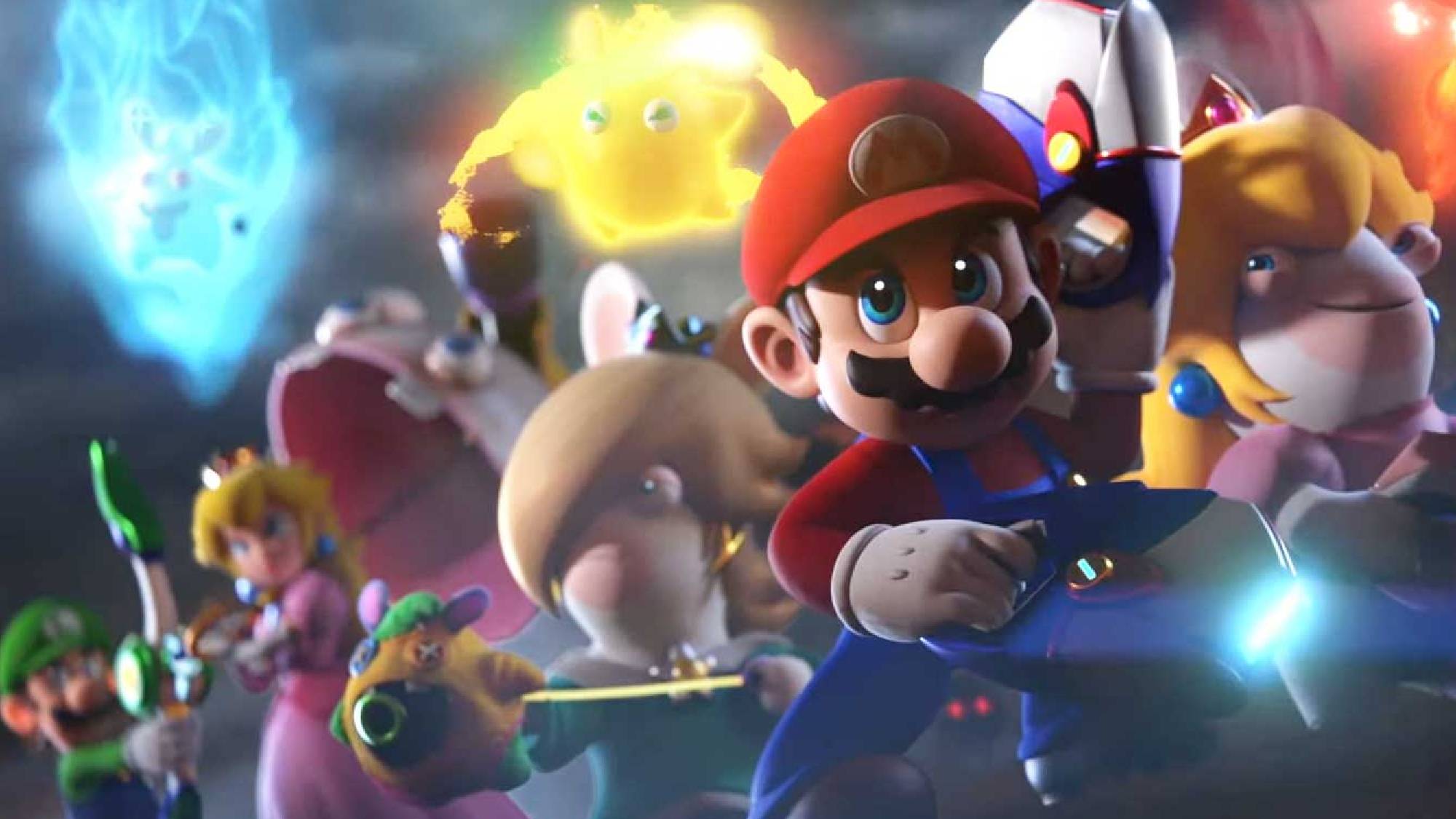 It looks like we've already got a good look at one major game that's likely to be shown off at today's Nintendo Direct. That's because Ubisoft appeared to put the publish date of October 20 on its official store for Mario + Rabbids: Sparks of Hope, as spotted by our sibling site T3.
The page appears to have been removed now, but this gives us a pretty clear idea that we'll get to see at least a gameplay trailer for Mario + Rabbids: Sparks of Hope at the Direct today.
"A new Nintendo Direct Mini Partner Showca—"me: a'ight cool. *sleeps* pic.twitter.com/2oxqdAow3KJune 27, 2022
It doesn't seem like there's a lot of people getting hyped for today's Direct. Some appear to have been put off by the "Mini" suffix.
If you're only interested in Mario and Zelda than perhaps this won't be the Direct for you. But we are cautiously predicting that the Direct will feature some interesting games from smaller developers that showcase their creativity and how the Switch is a great platform of indie games.
Nintendo fans after seeing the Nintendo Direct mini announcement: pic.twitter.com/6Zww1SvktUJune 27, 2022
Venga, a disfrutar mañana del Direct. Empezamos a las 15:30 con @AlvaroMortem, como siempre. https://t.co/j1q3fWT3xa pic.twitter.com/ZAU5stBxbjJune 27, 2022
So some more last minute rumors have arrived in the form of Square Enix's action RPG NieR: Automata potentially coming to the Nintendo Switch.
Spanish games journalist Nacho Requena claims that "there will be another game that has been available for some time on other platforms… it's been available for four years now." And that was followed up by him sharing a Gif of Nier director Yoko Taro; check out our interview with the elusive game director. So we can posit that NieR: Automata could be announced for the Switch today.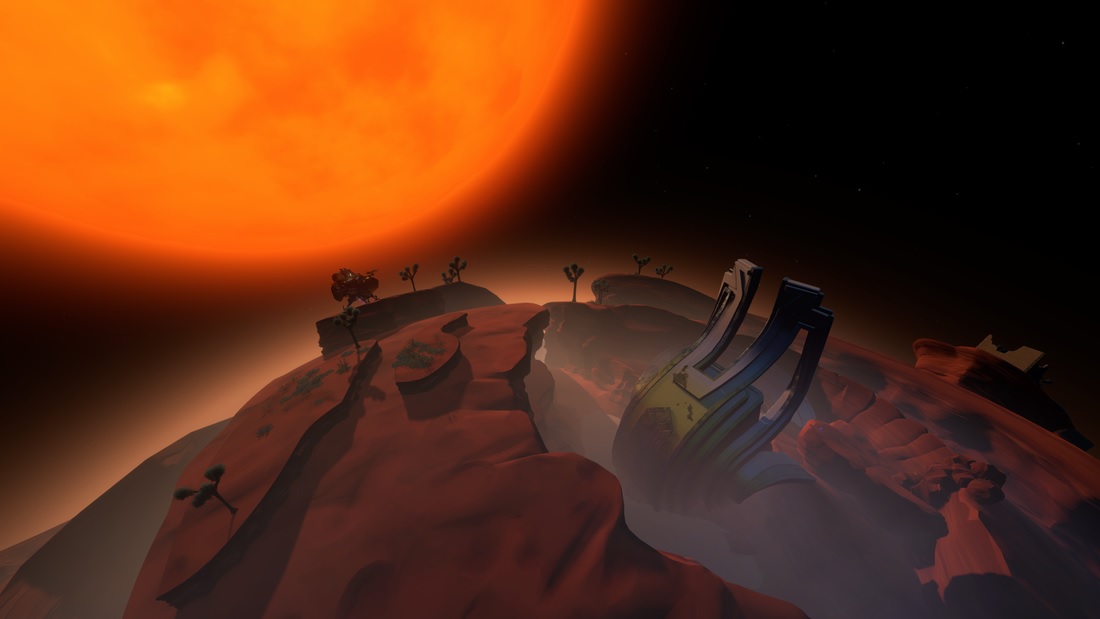 We're expecting to see a good suite of indie games get announced today or ported over from other consoles to the Nintendo Switch.
Getting the Outer Wilds on the Switch would be something we'd like to see, as that space-based time loop title blend of puzzling and exploration would work very nicely on Nintendo's hybrid console. Fingers crossed.
Dear UK friends,GoldenEra is Now Available on Digital and OnDemandPRIMARY OBJECTIVES: Check out @primevideouk @iTunes @GooglePlay @skytv and @Rakuten to Learn More.@N64Memories @N64Today @n64thstreetgifs @n64lifepodcast @N64Vault @n64 pic.twitter.com/L8FJRDtQYdJune 27, 2022
So a new GoldenEye 64 documentary is in the works, exploring the iconic James Bond Nintendo 64 game. So this has got me (Roland Moore-Colyer) thinking about whether we'll hear about more third-party N64 games getting added to the Nintendo Switch Online service.
GoldenEye 64 was developed by Rare, a developer now under the banner of Xbox Game Studios. But I see no reason why Goldeneye couldn't be ported over to the Switch, along with other Rare N64-era games like Banjo-Kazooie. Maybe this is wishful thinking, but I guess we'll see pretty soon.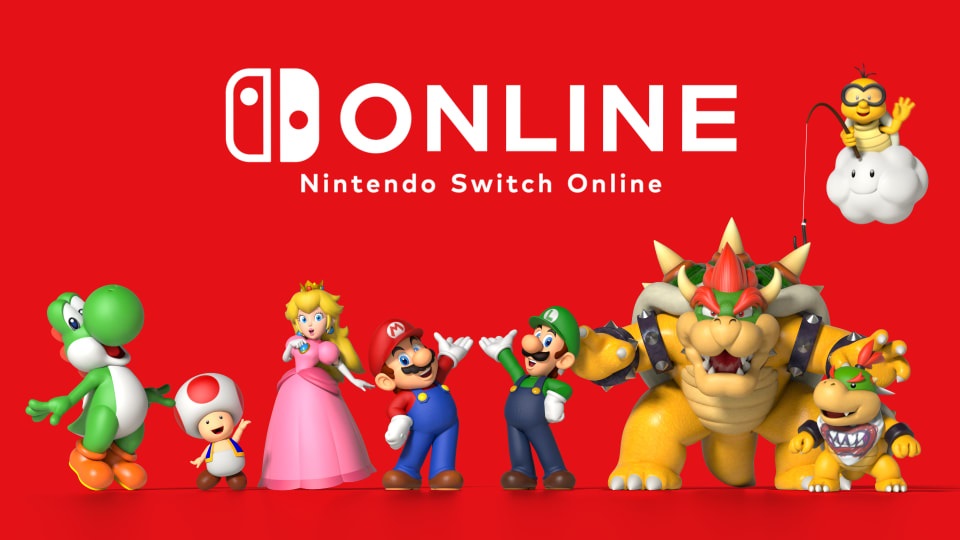 Hmm... it all seems quiet on the leaks front for the time being. Looks like after the initial information seepage, Nintendo has kept today's Direct news under wraps.
So it's time for some more predictions. I'm seeing some chatter on Twitter about retro remakes being featured in the Direct, with third-party developers working on porting and rejigging their older games to work on the Switch. If that is the case, I hope we'll see these as standalone games, as well as those bundled into the Nintendo Switch Online service.
Wishlist:-Persona 5, 4 golden- Mario + rabbids(release date)- Bayonetta 3(release date)- Resident evil revelations 3- final fantasy pixel remasterJune 27, 2022
Looks like folks have a wishlist for what they'd like to see at the Nintendo Direct. Some are after Persona 5 and a Bayonetta 3 release date, while others want more classic games.
I'd like to see a bit of everything. I want an easier route to playing older Nintendo games that don't involve dusting off older consoles which require difficult workarounds to run on modern TVs. But I also want a suite of new Nintendo Switch games to look forward to.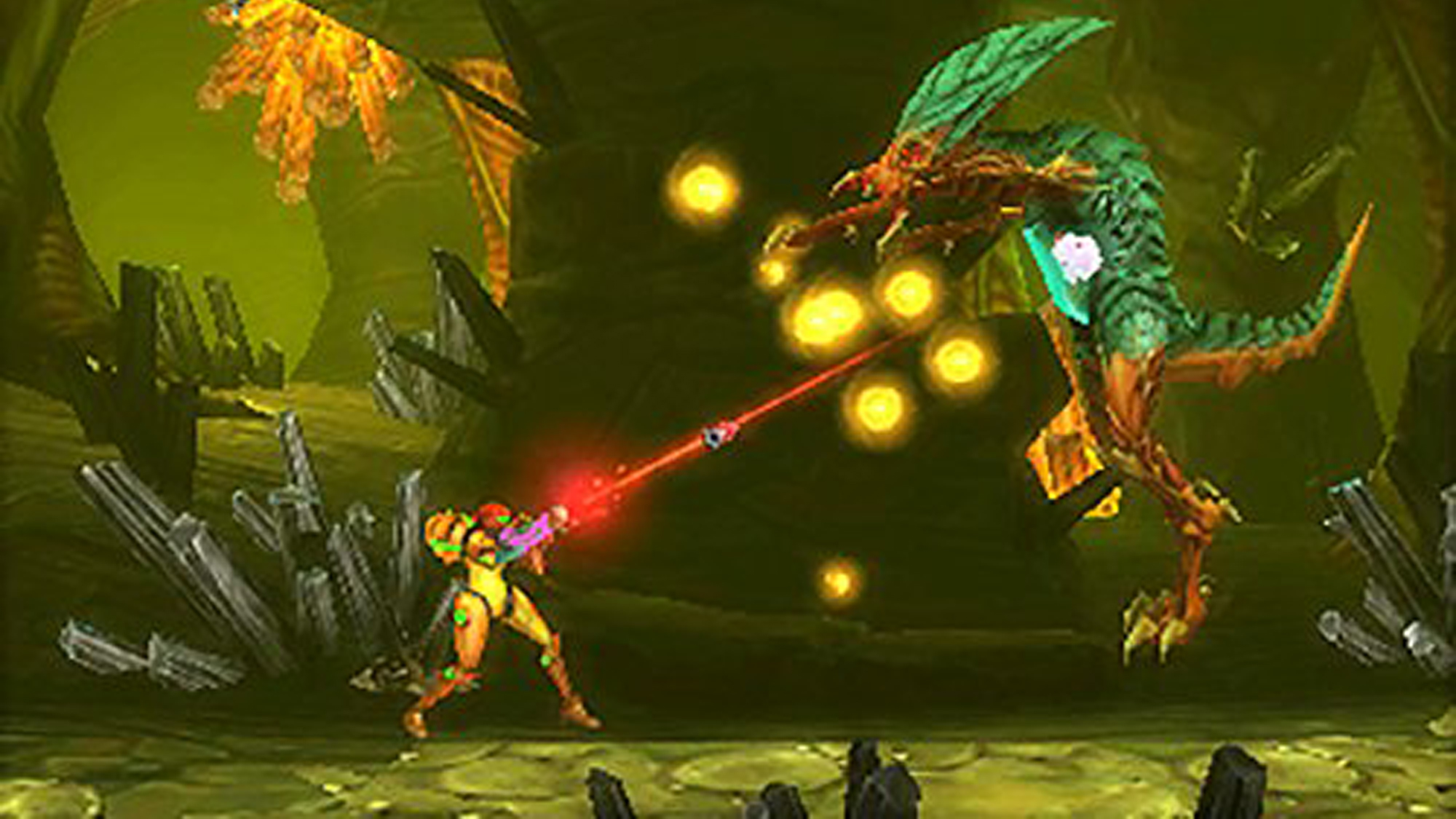 Are there any retro remakes you'd like to see on the Nintendo Switch? I'd like to see a version of Super Metroid. Sure there's Metroid Dread, but a reworking of the game that spawned the "Metroidvania" genre would likely go down well.
I'd also like to see some Game Boy games get ported over to the Switch, such as those available on the Nintendo 3DS' Virtual Console. It would seem like such an easy way for Nintendo to bring its back catalogue of games to its super-selling console.
And we're off! The Nintendo Direct Mini live stream is err... live!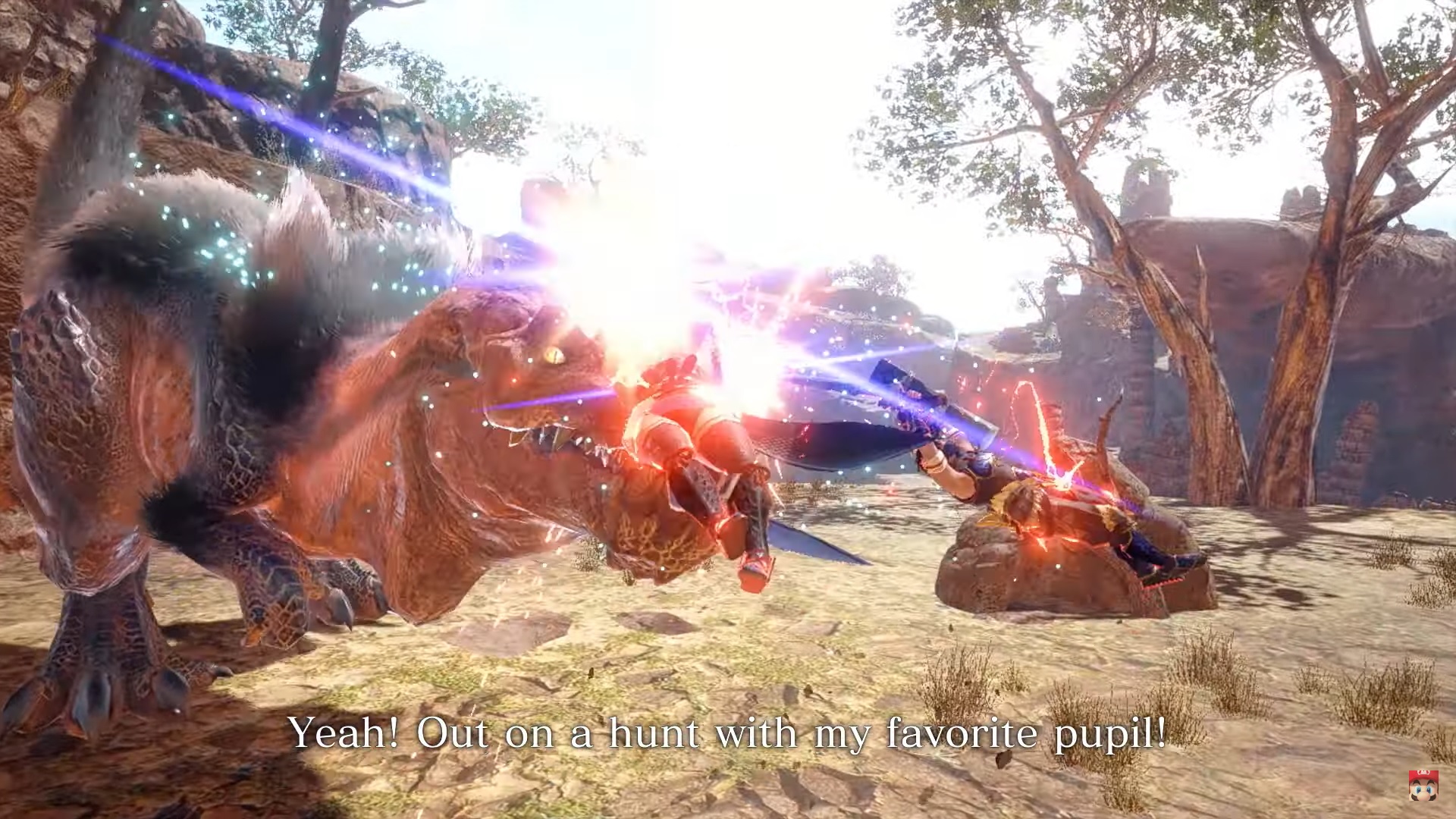 So here's Capcom. And it's just shown off Monster Hunter Rise: Sunbreak. This is an expansion for Monster Hunter Rise coming to the Switch.
It's launching June 30, so in two days time.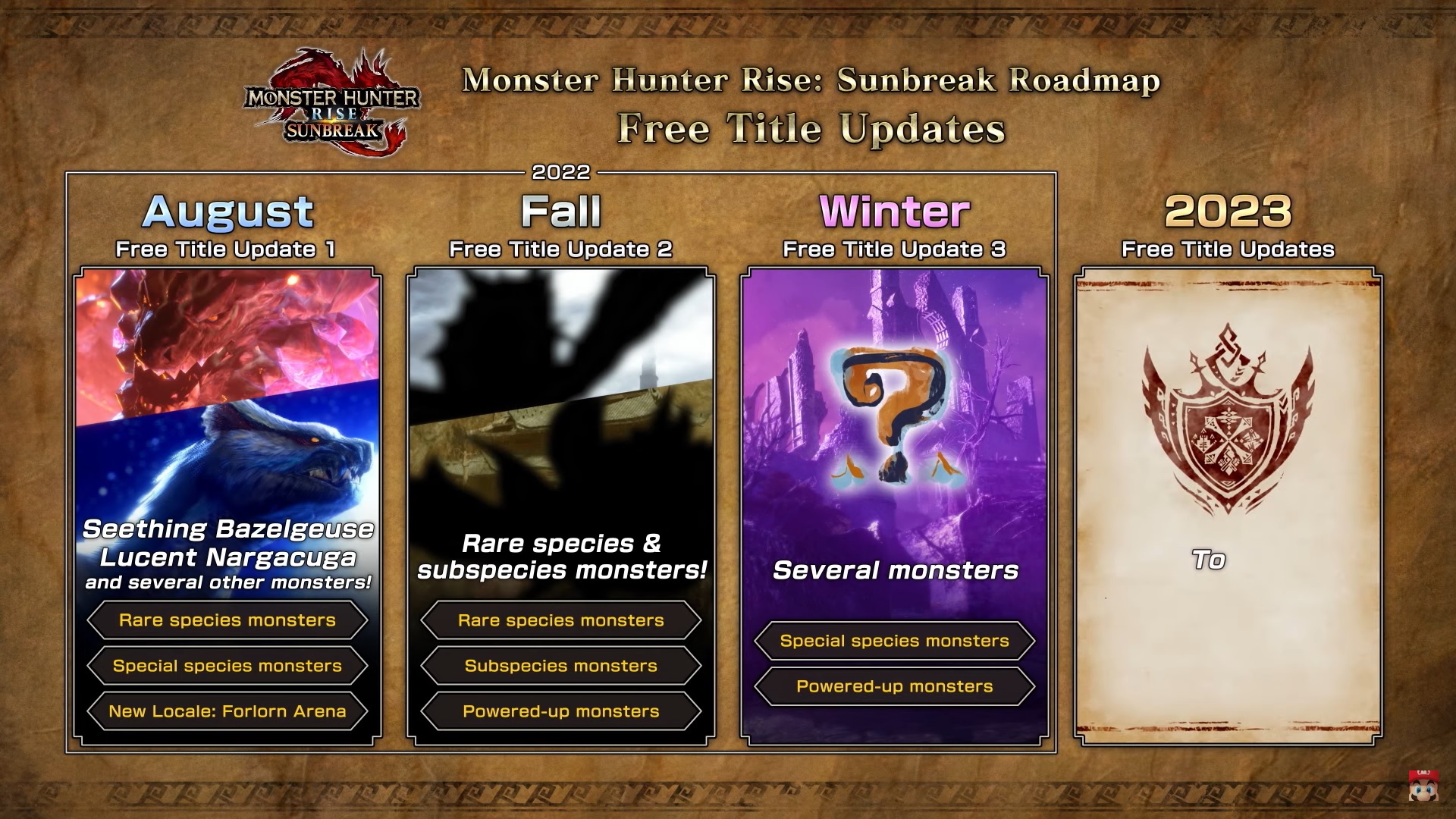 There's a whole roadmap for Monster Hunter Rise: Sunbreak, with free title updates coming in August, the fall and Winter, as well as 2023.
These will add in new monsters and rare species.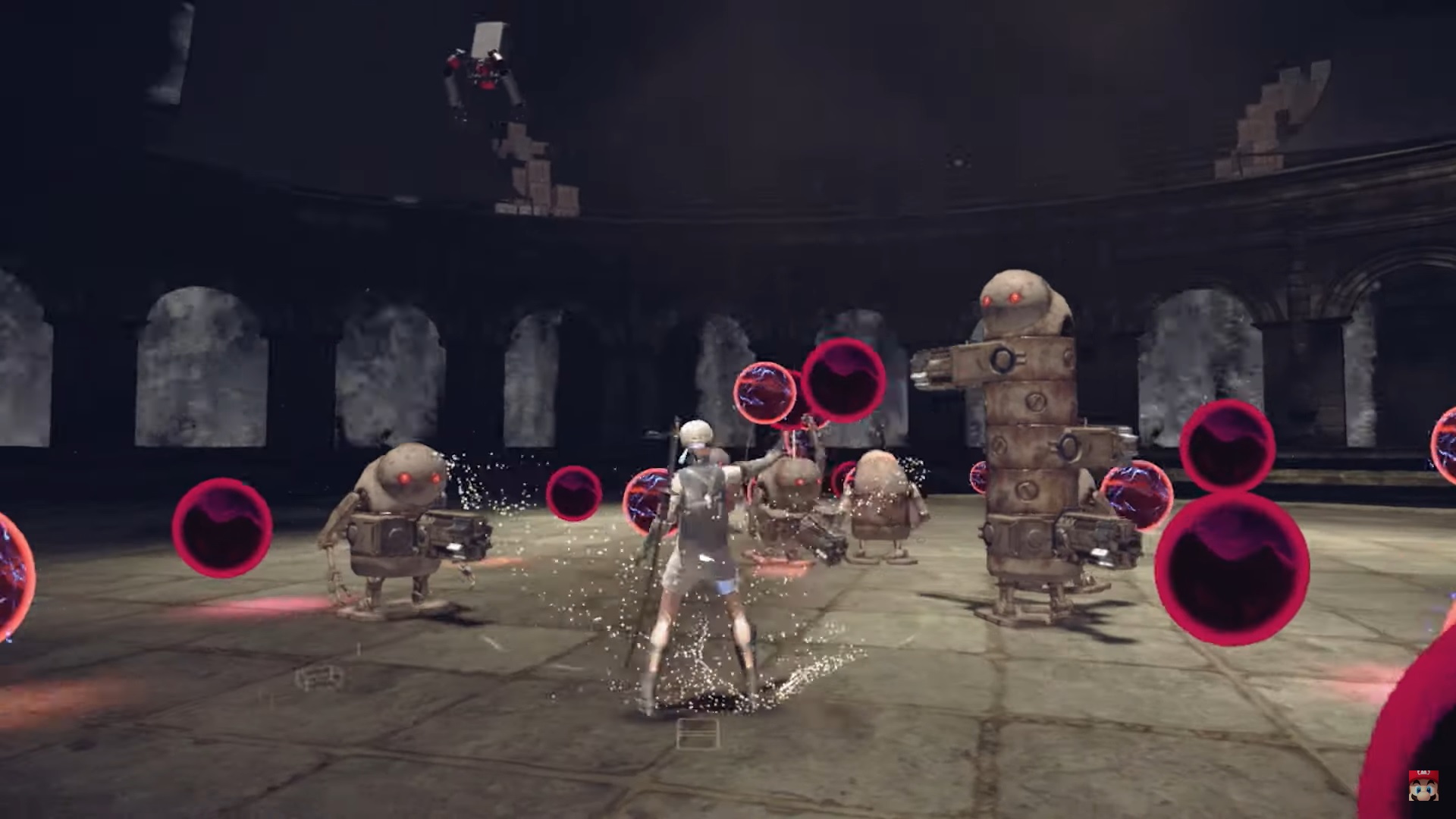 And as rumored, NieR: Automata is coming to the Nintendo Switch. There'll be additional modes and new consumes exclusive to the Switch.
Pre-orders start today and the game will be released on October 6.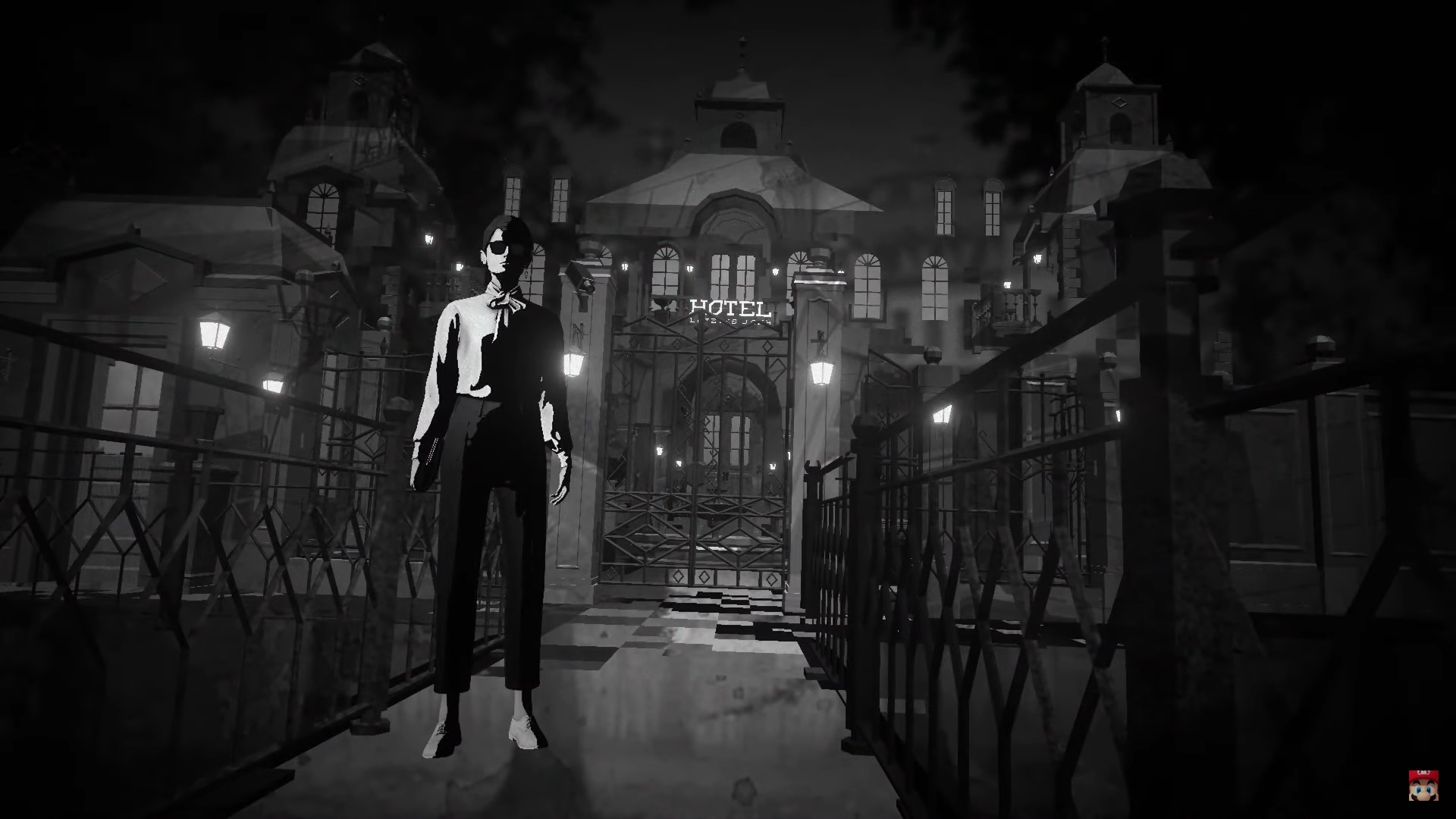 Now we have "a modern take on puzzle and adventure games" in the form of Lorelei and The Laser Eyes.
The semi cell-shaded and film noir look of the game is certainly eye-catching. It's slated for a 2023 release.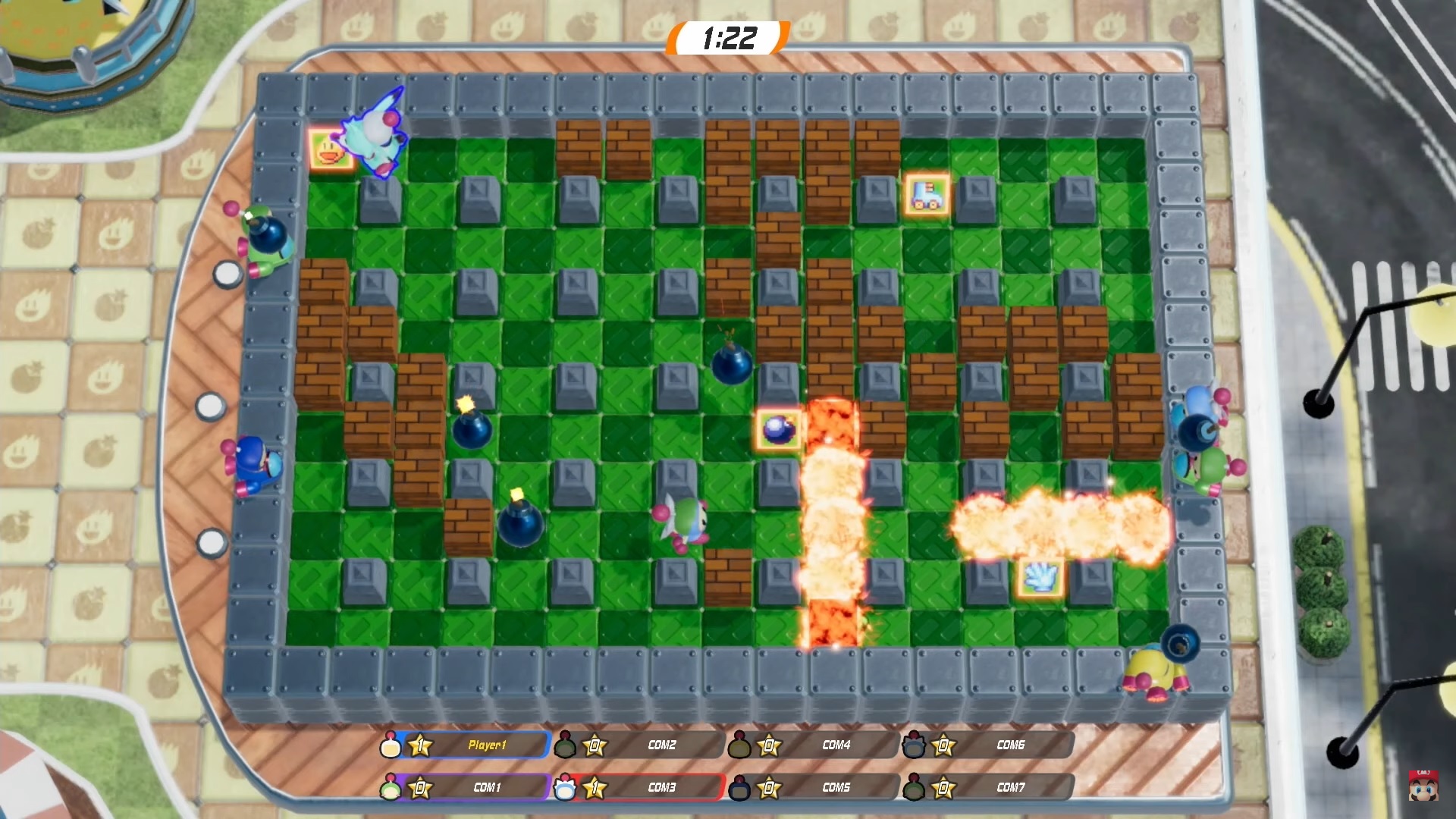 A new Bomberman game is coming to the Switch, this time in the form of Super Bomberman R 2. It has a new Castle mode where 15 players need to assault a castle defended by one. It's coming next year.
On top of that, 10 Megaman Battle Network games, originally released on the Nintendo Game Boy Advance are coming to the Switch. The Megaman Battle Network Legacy Collection is coming next year.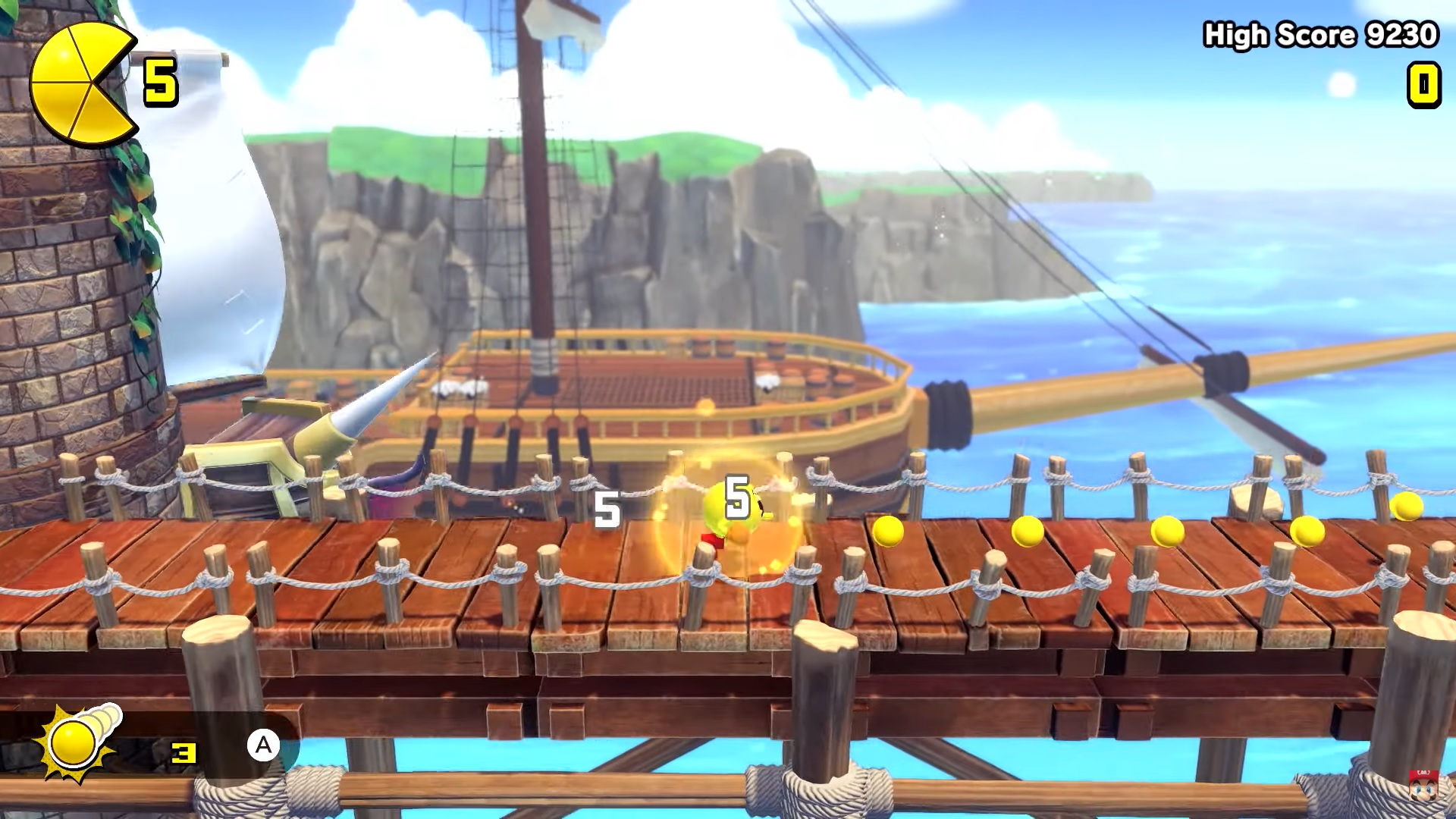 Now we have a remake of Pac-Man World for the Switch. Pac-Man's family has been kidnapped and he needs to rescue them in a platformer that not only involves eating dots but also dispatching enemies in a variety of ways within a mix of levels.
Pac-Man World Re-Pac is coming August 26.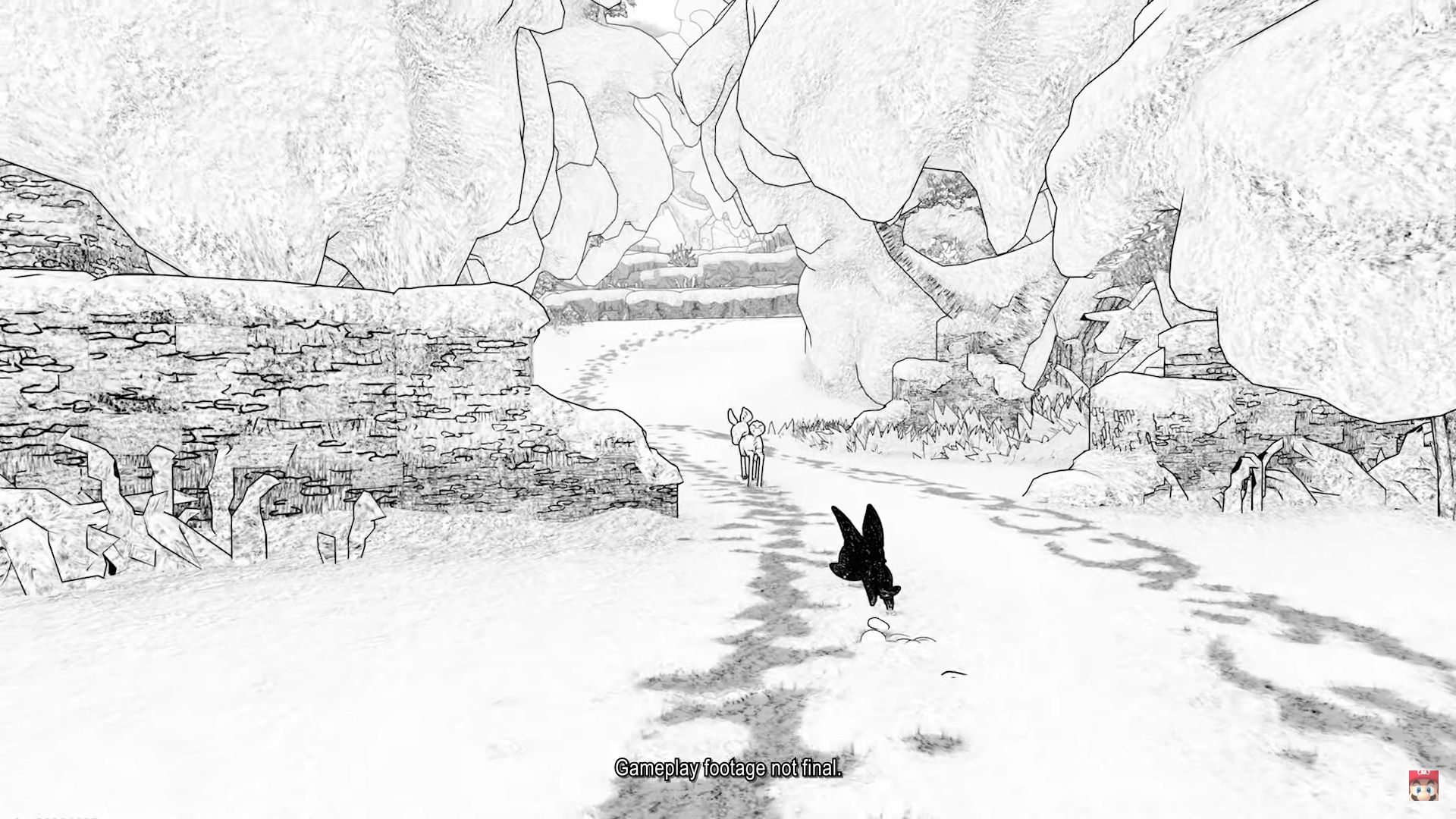 The next game up involves a fawn and a wolf cub working together to find a way home across the snow-covered world of Blanc.
It's a text-free story with local and online co-op play, meaning you and a friend can figure out the story through what's happening on the screen alone. It looks low-key beautiful. Blanc is coming February 2023 as a Switch exclusive.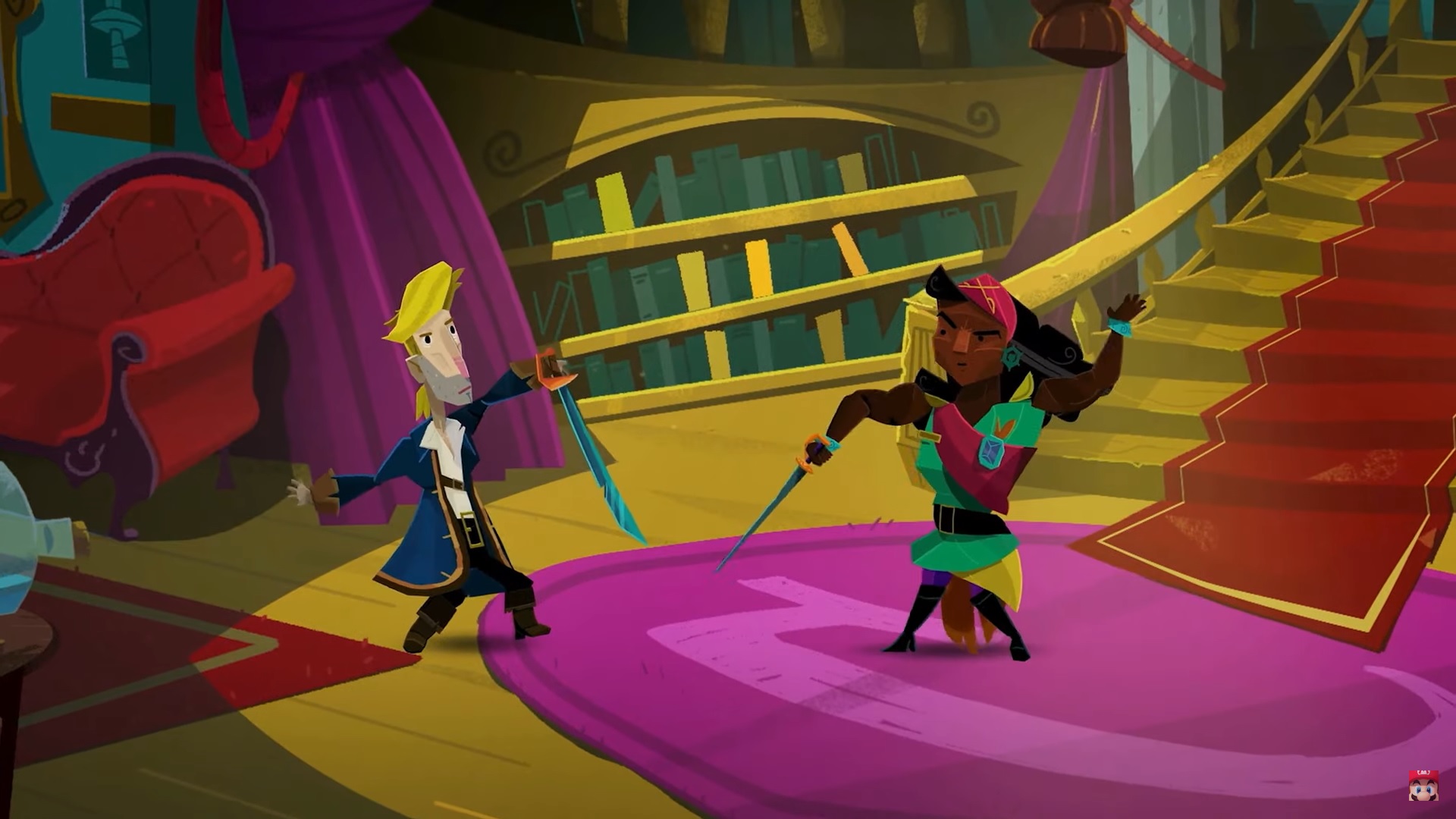 Now we have Return to Monkey Island for the Switch, a follow up to the legendary Secret of Monkey Island.
Made by Devolver Digital, Return to Monkey Island looks perfectly crafted for the Switch's mix of traditional and touchscreen controls. And it's about time a Monkey Island game came to the Switch. It's coming this year, but no set date was announced.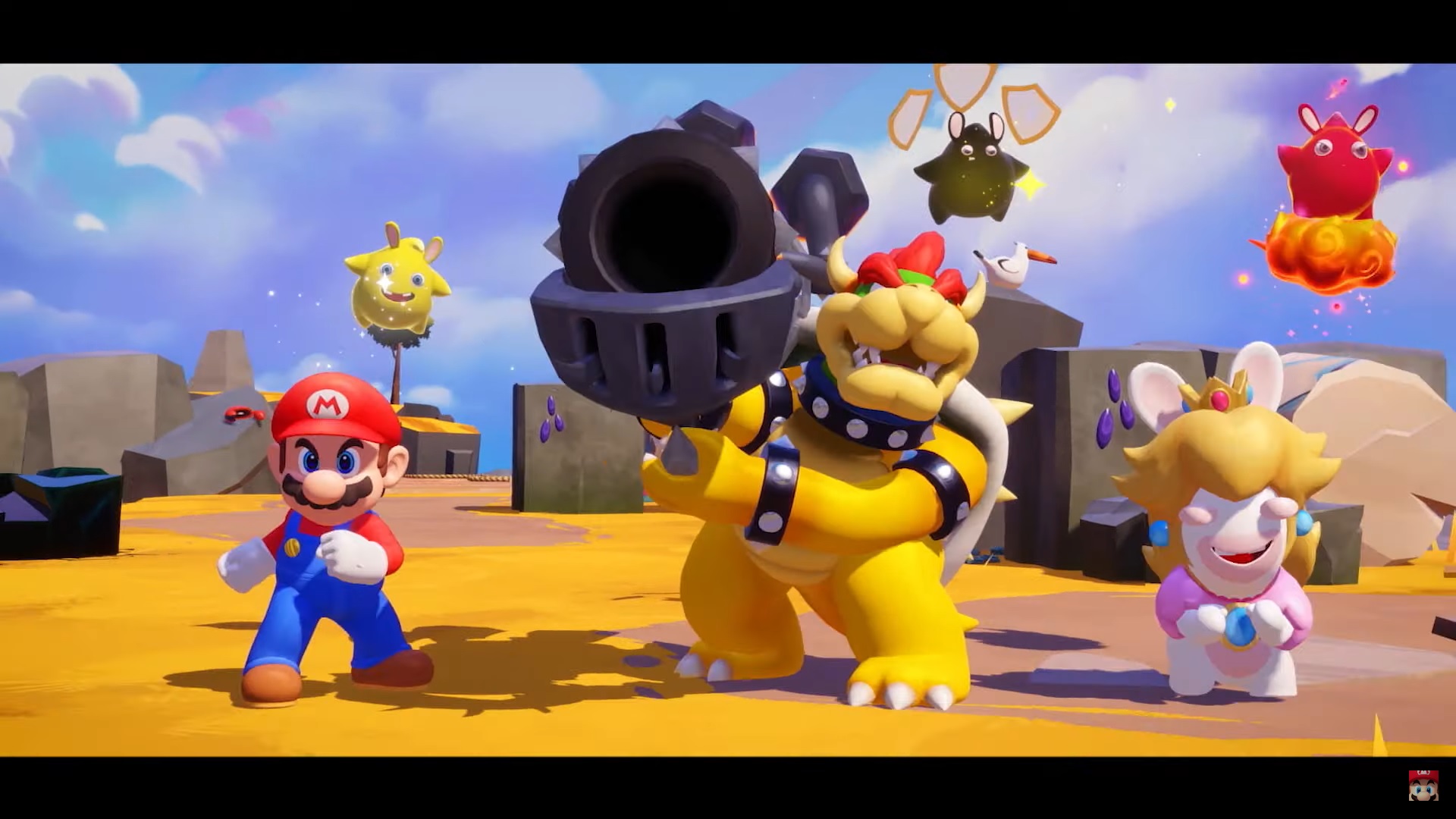 Now we're getting a look at Mario + Rabbids: Sparks of Hope as rumored. It looks a lot like the previous game but with some extras, new abilities and characters.
And Bowser is joining the team; that was unexpected. Mario + Rabbids: Sparks of Hope is coming October 20.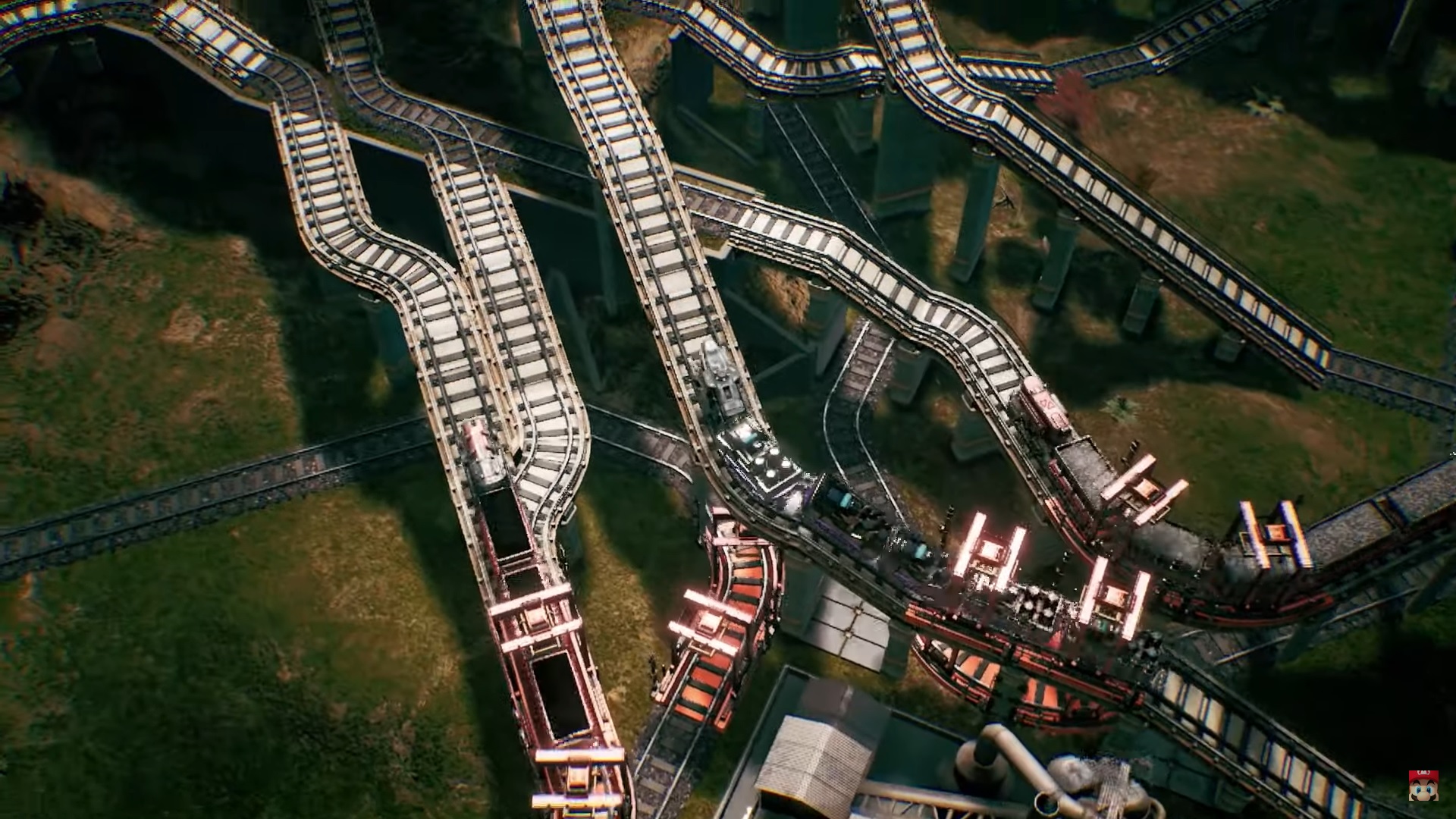 Now for a roundup of new games.
There's platformer Little Noah: Scion of Paradise, in which you can recruit allies to help you tackle enemies, and it's launching on Switch later today.
Railgrade from Epic Games is a management sim where you build railway systems to transport cargo to a industrial colony. It's coming this fall for the Switch.
The Legend of Wright is an adventure game where you have to draw, erase and solve puzzles within a 200-page-plus notebook. It's coming August 18, with pre-orders live today on the Nintendo eShop.
Now we have Sonic Frontiers. Here we get a look at how the open-world nature of the game will work. And it looks bizarre, as if the bleak open areas of Elden Ring have been combined with the whacky, speedy moves of Sonic.
I'm not sure who asked for this, but either way Sonic Frontiers is coming this "holiday."
Disney: Dreamlight Valley combines Disney and Pixar characters in a once idyllic land. But that's now been turned into a nightmare thanks to the "Forgetting." This requires players to help iconic characters recover their memories by exploring, talking to characters and immersing themselves in this "life simulation adventure."
Disney: Dreamlight Valley is coming to Nintendo Switch on September 6 as an early-access title.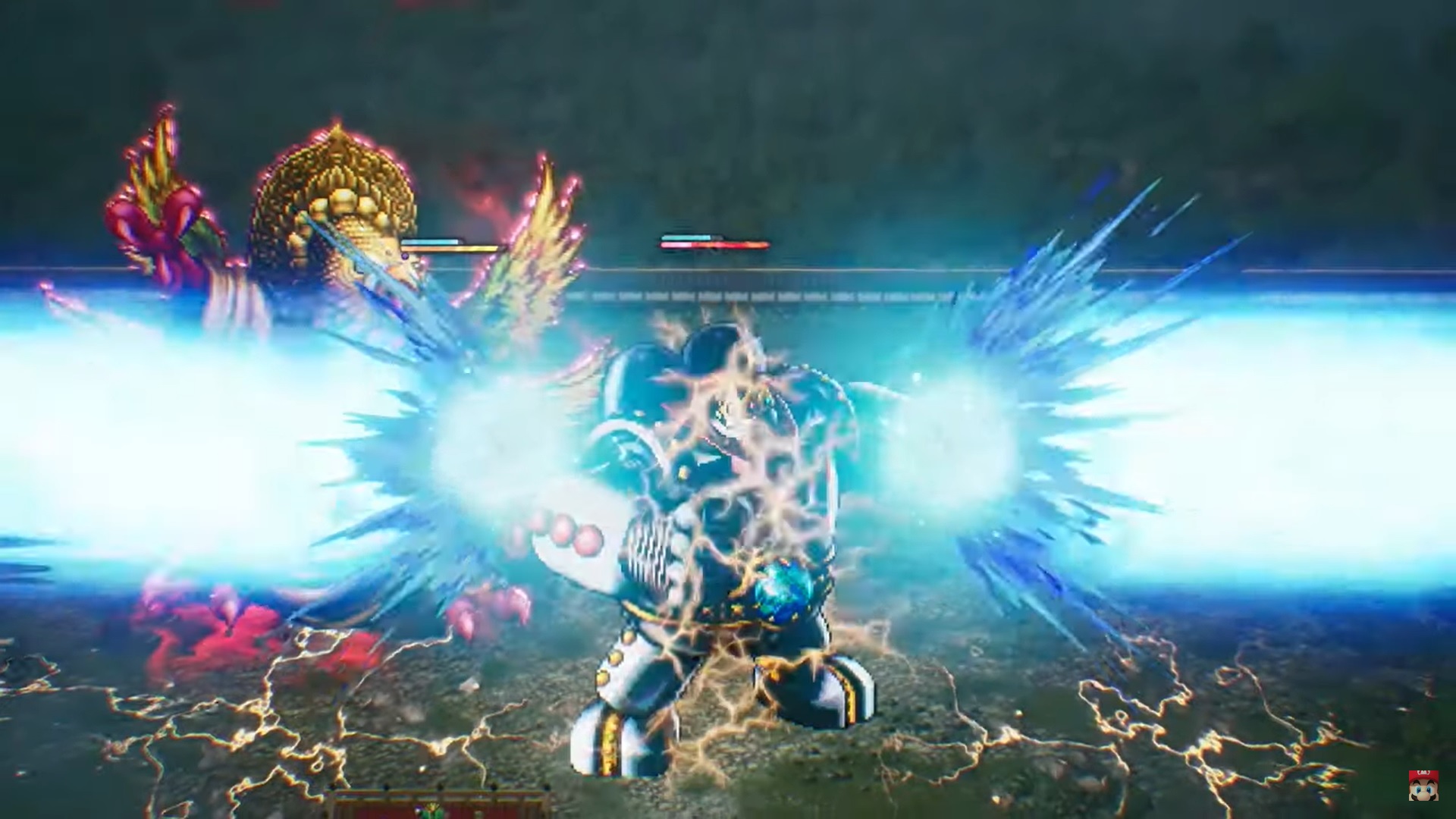 Now we have a suite of retro-remake adventure games coming to the Switch.
Live A Live comes July 22, while Imperial China, Twilight of Ido Japan, and The Distant Future will be available on the Nintendo eShop later today.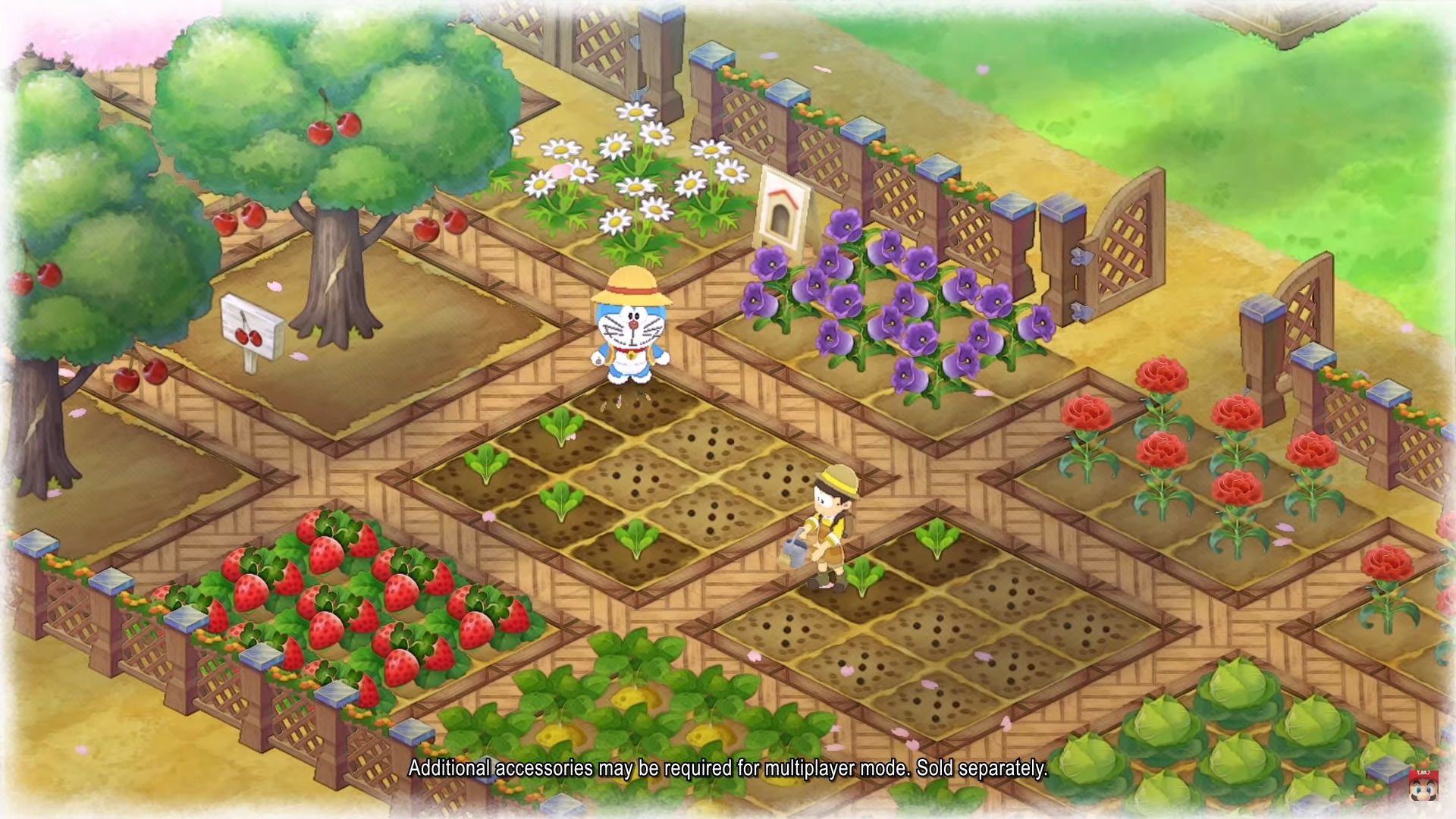 Doraemon Story of Seasons: Friends of the Great Kingdom follows a group of friends landing on an unknown planet and help a "new friend" to fulfil their dreams by farming.
Yeah, this is another pseudo Animal Crossing/Stardew Valley game. It's coming to Switch this year.
And now a few more quick news bits. Minecraft Legends is coming to the Nintendo Switch next year.
Dragon Quest Treasures sees two siblings adventure to collect treasure from around the world; this Dragon Quest spin-off is coming December 9.
Fire Emblem Warriors: Three Hopes is now available, yes, right now.
No Man's Sky is coming to the Switch October 7.
A Plague Tale: Requiem is also coming October 18 but as a cloud streamed version of the game.
Captain Velvet Meteor: The Jump+ Dimensions is coming July 28.
Oh this is cool. Valve's Portal is teleporting over to the Switch, with the Portal Companion Collection coming to the Switch later today.
Portal is a fantastic game from the makers of Half-Life and looks set to be a brilliant addition to the Switch.
Harvestella is another "life simulator" game that appears to have farming, crafting and exploration at its core.
The game will span multiple seasons, until hitting a season of death called "Quietus" where crops wither and life is threated, meaning players will need to find a way to stop it from causing havoc. It's coming to the Switch on November 4.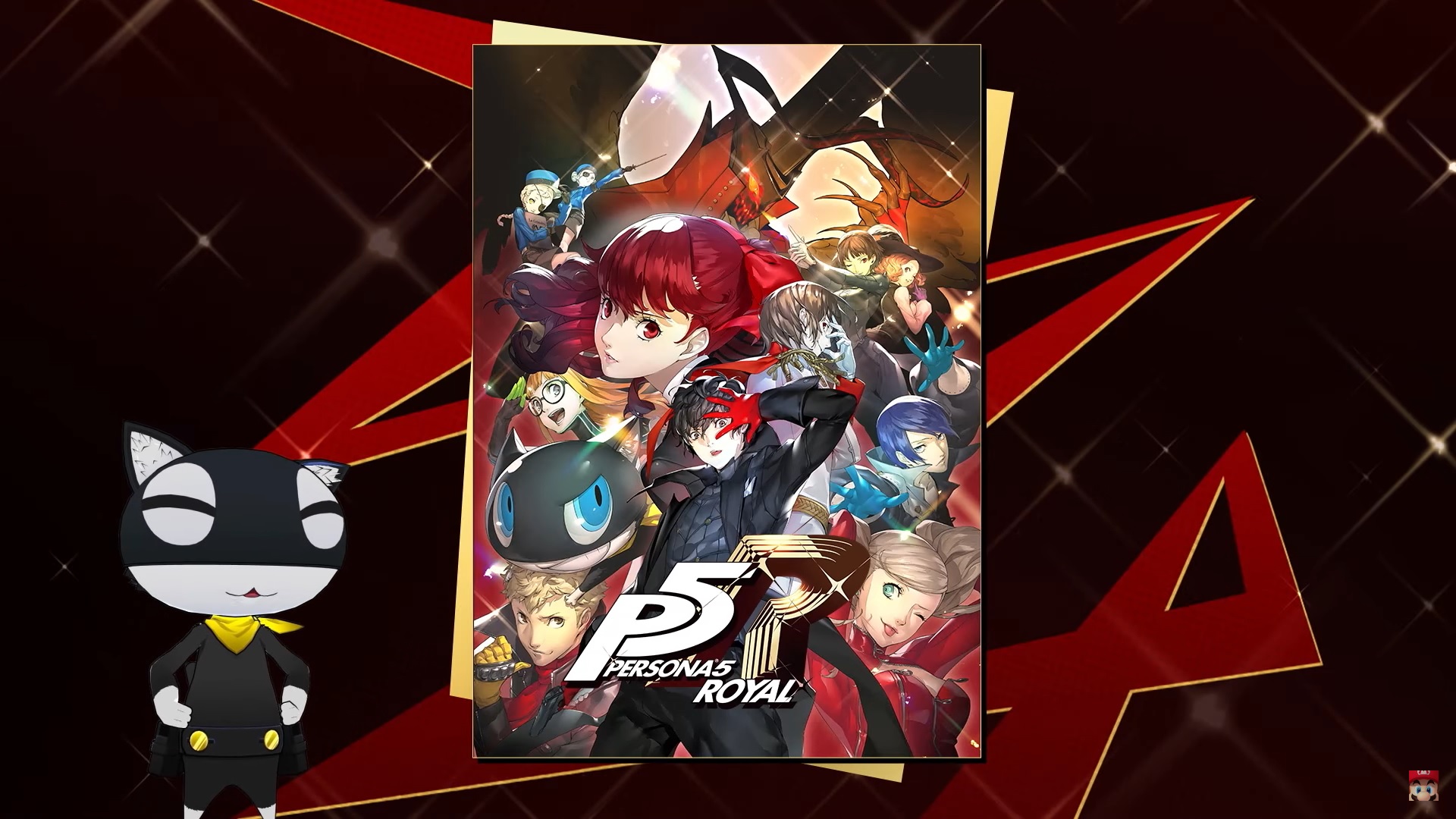 Here we have it: Persona 5 Royal has a Switch release date, and it's coming October 21. This'll put a smile on a lot of Persona fans' faces.
Oh and Persona 4 Golden and Persona 3 Portable are also coming to the Nintendo Switch; no release date for these other than "coming soon."
And with that, it's the end of the Nintendo Direct presentation. A heck of a lot was announced or given release dates/windows, so expect the next 12 months to be packed for Switch fans.
Get the Tom's Guide newsletter!
Instant access to breaking news, the hottest reviews, great deals and helpful tips.
Thank you for signing up to Tom's Guide. You will receive a verification email shortly.
There was a problem. Please refresh the page and try again.