Software's always the spotlight whenever WWDC comes around, so it should come as no surprise that we'll be hearing a lot about iOS 17 features at WWDC 2023. Developers and testers won't have to wait long either to check out all of the new stuff, since the iOS 17 beta is slated to be made available soon after the announcements at Apple's WWDC 2023 keynote. In fact, anyone signed up for Apples $99 per year Developer Program should have first dibs to the iOS 17 beta.
As for the rest of us (waiting for the freebie), you'll want to sign up for Apple's free Beta Software Program — which should likely be available sometime in July. It'll be your opportunity to test out the iOS 17 features ahead of time before its official rollout later this year. Some features change the way people use their iPhones, much like how the Dynamic Island gave fewer distractions with notifications with iOS 16's release, while others have less of an impact on the everyday experience.
Nevertheless, it won't be long before iOS 17 comes around, but here are all the rumored features we've rounded up so far.
Smart display-esque lock screen mode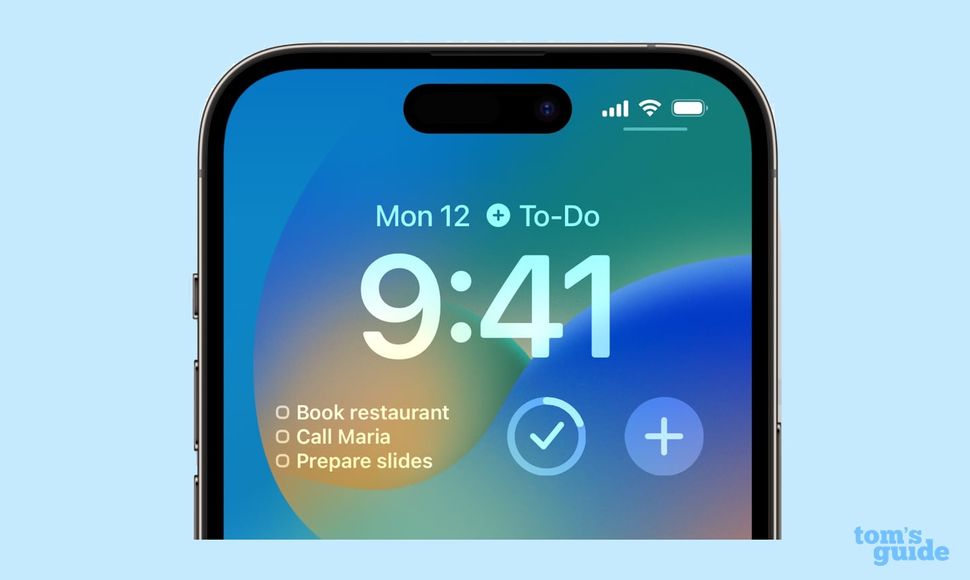 The biggest iOS 17 feature that's been rumored is a revamped lock screen mode that'll display more stuff beyond your notifications and time. Bloomberg's Mark Gurman alluded to a smart display-like lock screen mode for the iPhone, which would show details like the weather and calendar appointments.
What's notable about this new mode is that it'll be accessible when the iPhone is positioned horizontally and locked. This is an interesting iOS 17 feature because your iPhone could very well prove even more useful if it's by your deskside while you're working. There are already plenty of MagSafe chargers that charge the iPhone vertically and horizontally, but this pairing would give the iPhone an additional layer of utility while it's charging.
Given how the upcoming Google Pixel Tablet effectively transforms into a smart display when it's placed into its Speaker Dock, Apple's potential lock screen feature with iOS 17 makes perfect sense at getting even more out of the iPhone.
Revamped Wallet app
You may soon get informative details, like credit card balances on your Apple Card with a revamped Apple Wallet app on iOS 17 for your iPhone. Bloomberg's Mark Gurman said that the native Wallet app will receive "significant" changes, including a Goldman Sachs backed Apple Card savings account and financing options with Apple Pay Later.
Millions of people often get into serious debt with credit card companies, but this new revamped Wallet app should help people become more financially responsible with their actions. People don't realize how they could be hurting themselves with credit card charges, but having some of these details in the Wallet app could be helpful.
Mental health focus with Journal app
Earlier this year, The Wall Street Journal reported that Apple was working on a journal app to nudge iPhone users to write more. There has been research on how writing helps boost memory and our overall mental health, so this potential iOS 17 feature (codenamed Jurassic internally) would promote iPhone users to write more with daily achievements on their writing activities.
Emotion tracking with the Health app
Much like how some fitness trackers can monitor your mood, you may soon be able to do the same thing with iOS 17's roll out. Specifically, iPhone owners would answer questions about their mood throughout the day, and over time, will give them results about their mood and emotions. From the sound of it, this iOS 17 rumored feature would be bolstered by algorithms that could monitor speech patterns and other data to do this.
New Apple CarPlay experience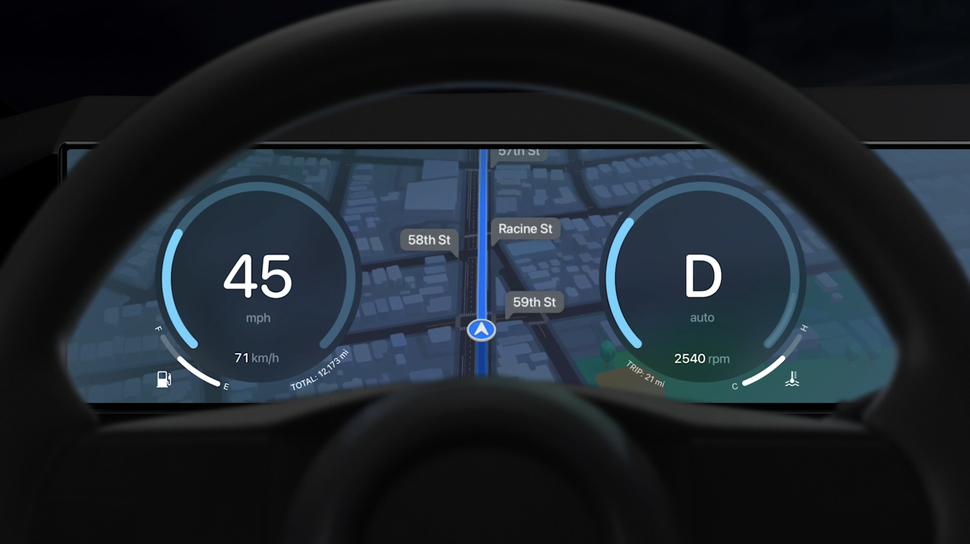 Teased at last year's WWDC, we may finally get access to the newest version of CarPlay with the iOS 17 beta. Apple promised that the next generation CarPlay experience would become available to select automakers in late 2023, which brings a slew of enhancements that extend CarPlay beyond just a single screen.
Most notably, CarPlay would be integrated in other instrument panels in these supported vehicles. For example, turn-by-turn directions of a map would be accessible through the car's dashboard — making it less of a distraction for drivers. Essentially, CarPlay's presence will be felt everywhere on multiple displays throughout the vehicle.
Broader AirPlay access
Apple's AirPlay continues to be a marquee feature often used by iPhone users to easily stream content wirelessly to compatible devices, but it looks like it'll be getting some enhancements with iOS 17.
One of the biggest challenges with AirPlay is that you could only stream to devices you own or authorized to access. According to Gurman, this may change with iOS 17 because he said that Apple's been in touch with public venues and hotels to expand AirPlay access to these places. It's a welcome addition if it's indeed confirmed at WWDC 2023, which would make it easier to do things like stream music from your iPhone to an Apple TV while you're vacationing.
Sideloading apps (for the EU)
If it wasn't enough to submit to the EU's demands for switching to USB-C, it looks like iOS 17 will also give iPhone owners in the EU the ability to sideload apps. It could be a possibility with the EU's new Digital Markets Act, which paves the way for third-party app stores. While most people wouldn't necessarily have the need to sideload apps, since of the potential risk of security compromises, there are situations when sideloading could be helpful.
More from Tom's Guide