The Google Pixel Fold is a different breed of foldable phone, and that's a good thing at a time Samsung has become synonymous with the category. The Pixel Fold has a wide front display, the thinnest design yet and, of course, Pixel-grade cameras.
But as you'll see in our Pixel Fold review, it's not perfect — and it has the same high $1,799 price as the Galaxy Z Fold 5. At Google I/O 2023, I had a chance to sit down with George Hwang, product manager for Google Pixel, about what makes the Pixel Fold stand out, the size of those bezels and whether Google is working on a Pixel Flip.
Mark Spoonauer: What are the three things in your mind that make the Pixel Fold stand out?
George Hwang: I think about it quite a bit and there's so much we're proud of, but if I had to choose three, it's really the design, which is led by the thinnest foldable out there. It's then durability and our focus on durability and ensuring that it's robust and people can use it like they use anything else every day. And then the last one is around the cameras, ensuring that we brought all of that great Pixel camera goodness to this.
So what about the thinness of the Pixel Fold? It's just 0.2 inches thin. How were you able to do that?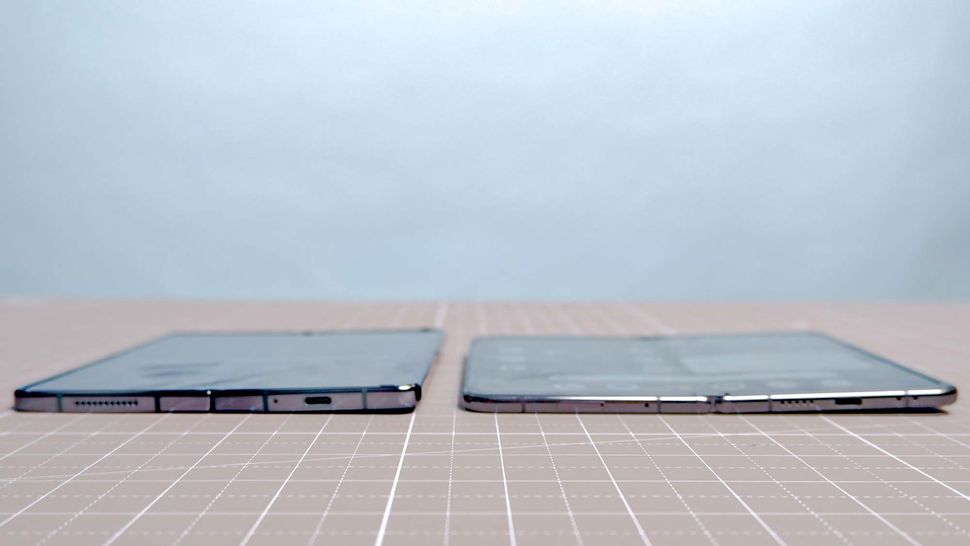 It's a great question and one that we spent a lot of time on. We had to rethink how we architected a phone, how we laid out a phone and even all the components. So even things from the haptics modules, the speakers and particularly the camera had to be all redesigned from the ground up to really ensure that we brought the great user experience that you would expect from us.
The key thing that enabled that was our 180-degree fluid friction hinge. It really does enable us to actually go that thin and still balance all of the other aspects.
One thing that really stands out vs the Galaxy Z Fold is the exterior display and the wide aspect ratio. How did you decide on that?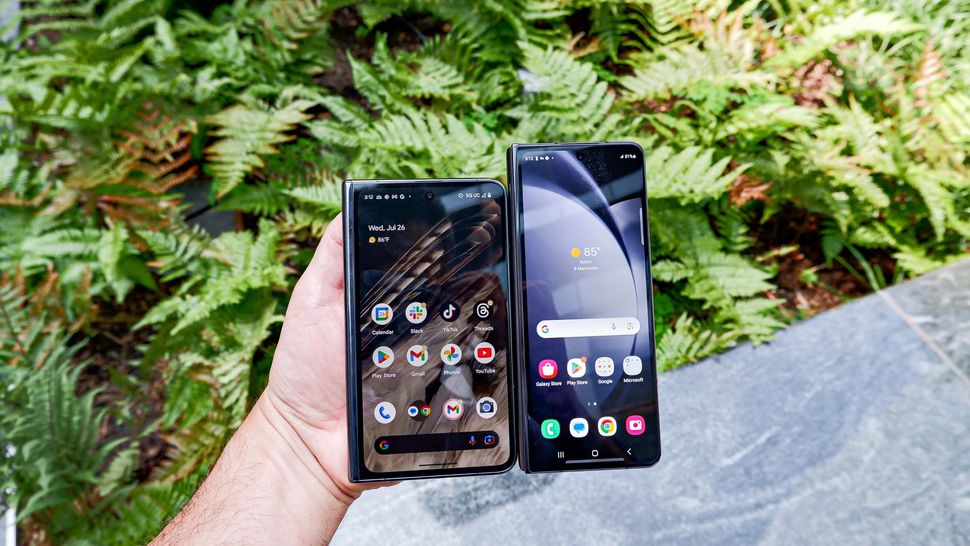 The first thing is we actually looked at data. We were trying to see how often do people use their phones and really what do they do on their phones to try to make some decisions? We saw that the 99th percentile of users unlock their phone and uses their phone about 200 times per day.
And the majority of those are actually quite short interactions. Sending a quick text message, changing the song or the volume, and then maybe setting an alarm clock. So it's really cumbersome to have to change the way that you do that.
So we really focused on giving a phone-first type of design that's very similar to the phone that I'm sure you have in your pocket. And then the benefits of that is actually when you unfold it, it gives you a large 7.6 inch display. That's really beneficial for things like media consumption as well as multitasking, which are key use cases if you think about how people use tablets.
What can you do with the various Pixel Fold modes like tent and tabletop?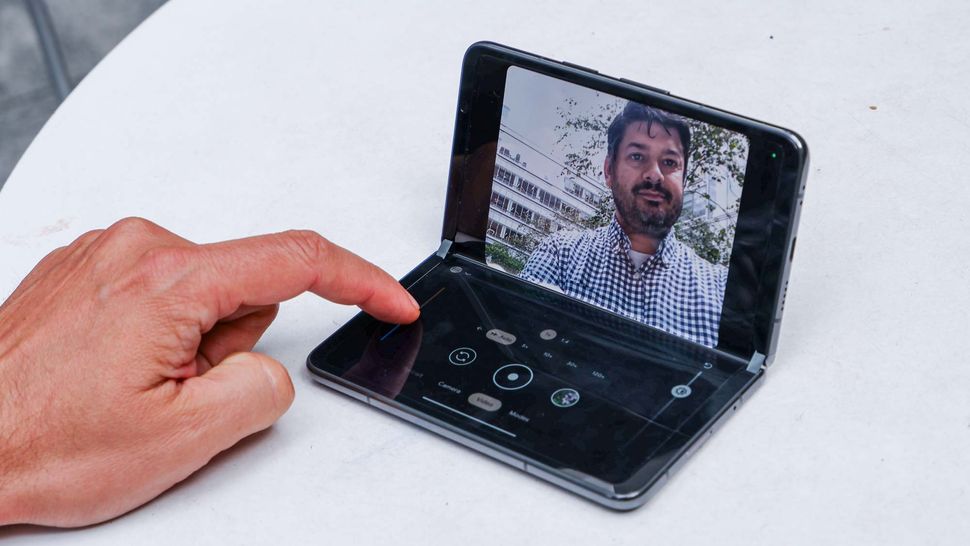 We've worked with our friends in Android as well as the Play Store and our developer partners to really show what we could optimize for. I'll be watching a YouTube clip on a recipe. And because I have my hands dirty, I'll just be watching the clip in tent mode while making the food. Or we also use it for astrophotography, which is because you want to have a hands-free tripod. And so you set it into astrophotography mode when you go camping you get a really great view of the starry sky.
And then on this side (in tabletop mode), we have optimized several apps and continue to expand on that as well. YouTube's a great one. Peloton's another great one where you have the content on top, and then additional information on the bottom like stats, comments and playlists.
Or the thing that I like to do, if I'm on a Google Meet call and I'm going to pay attention to the Warriors game, I'll have the box score go on the bottom using a split screen.
Some people have been commenting on the size of the bezels and how prominent they are. What's your take?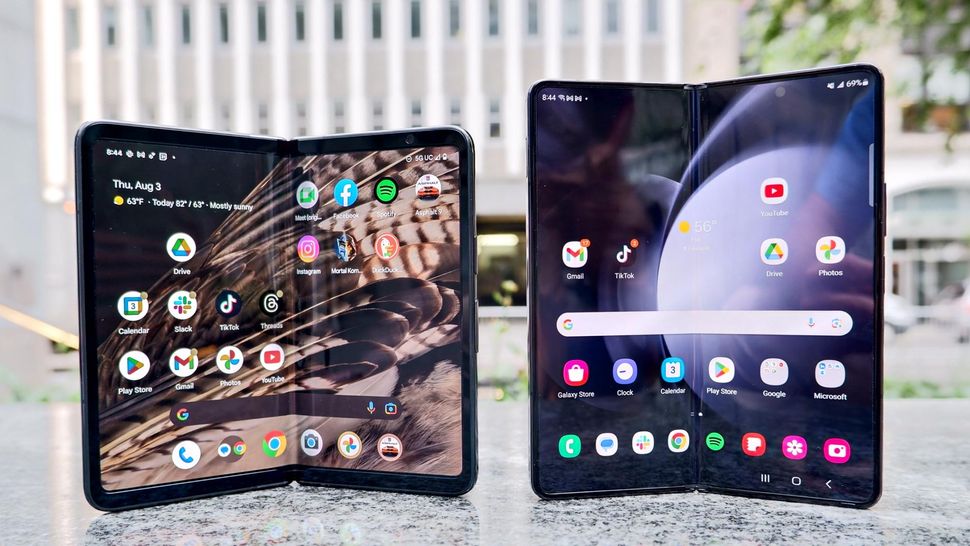 So I talked about the thinness of this device and a lot of that being driven around the hinge. Generally most hinges are made so that the hinge mechanisms are actually behind the display. And so that adds to the thickness of the device, right? Because if you just think of a stack, you've got to add things on top of that stack.
And so what we did to really drive thinness is we actually took those hinge mechanisms out to the corner. That drove what you call these bezels, but that actually gave us two benefits. It allowed us to improve the durability of the hinge as well as put the selfie camera into the bezels such that you have a perfect large display.
Google says that the Pixel Fold has the most durable hinge on a phone. How do you come to a claim like that?
A lot of testing. A lot of devices being dropped. Worked closely with the engineering and the reliability teams to be quite rigorous in this. But it's something that you actually have to start from the get-go.
You can't just be like, oh, and we're going to test it later on, right? We were really thoughtful about this, making sure that when people buy this, they have confidence in the device. And so we put that into our design from the get-go. And then we obviously validated that through rigorous testing.
How have you taken AI to the next level with the Pixel Fold?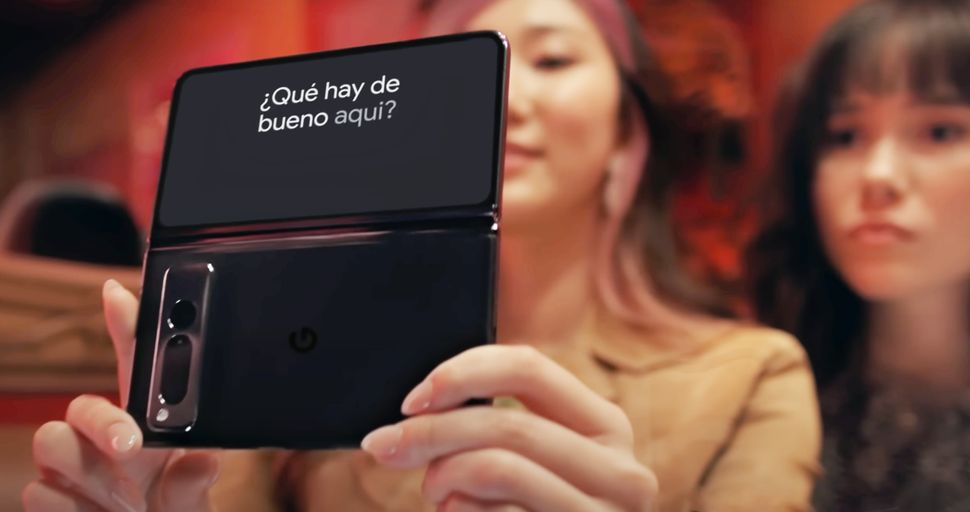 One feature that's really special to Pixel Fold will be that dual screen interpreter mode. If you're in another country and then we can have a much more fluid conversation because you can be quite creative with this type of device. You know, you have screens on both sides of the display, you have cameras everywhere and you've got this really interesting hinge that holds its state. It unleashes the capabilities that power our AI capabilities and allows you to think through new use cases, new experiences for our users.
What about the $1,799 price? Google is known for undercutting the competition. Did you think about going lower?
We really wanted to make sure we brought the best of Google and the best that we could forward. And so we kind of balanced that, everything from the design to the camera, many of the hinge things. And so I think our focus was ensuring that we brought the best overall device all around. And we really feel like we did a great job with that, ensuring that we could actually deliver on the promise that we wanted to and bring the greatest experience for a foldable phone to our users.
What do you think about flip style foldable phones? Is it a category that you're investigating?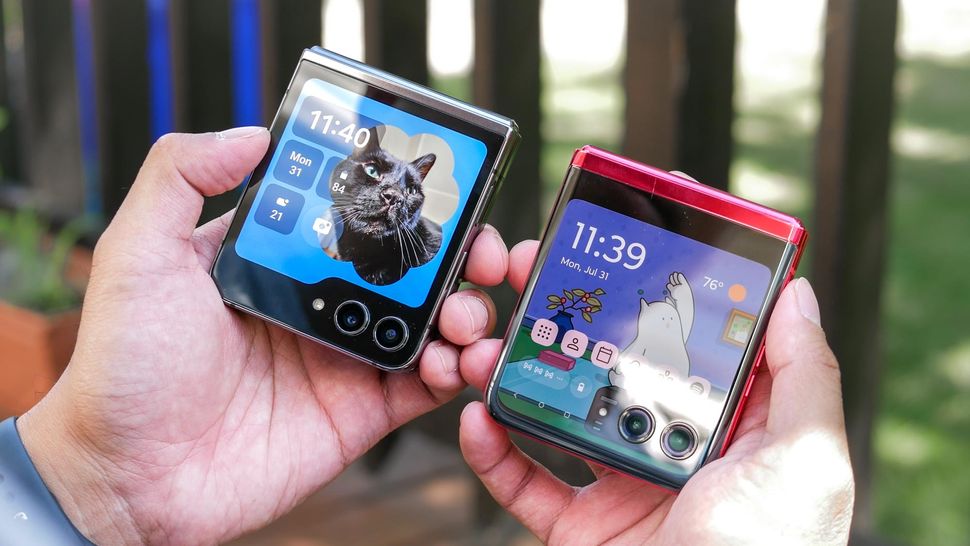 We're always looking at different types of devices, different types of technologies, and it's really interesting. We're definitely looking at it. The thing for us is we do want to focus specifically on this form factor [Pixel Fold] because everything we can kind of bring to it and ensure that we could solve some key user issues from the design to the apps as well as the, as well as the camera. So we're quite confident in what we're doing with this, but we're always exploring other other types of devices and other types of technologies.
---
That's our interview with George Hwang on the Pixel team. Be sure to check out our full Google Pixel Fold review and our Galaxy Z Fold 5 vs Pixel Fold face-off.
More from Tom's Guide