A Samsung Galaxy Z Fold 5 vs Google Pixel Fold comparison is just what you need if you're looking to see how the best foldable phone battle is shaping up. The Google Pixel Fold is expected to arrive by this summer, finally offering Samsung some serious competition in the U.S.
The Samsung Galaxy Z Fold 5 will be the sequel to the foldable phone to beat, and is expected to sport a new hinge design along with a lot more power. Meanwhile, the Pixel Fold will be a first attempt, but it should bring some Pixel magic to a foldable device — and hopefully be much cheaper than Samsung.
Here's what we know about both devices so far, and how the Samsung Galaxy Z Fold 5 vs Google Pixel Fold battle may play out once both phones are released.
Galaxy Z Fold 5 vs Google Pixel Fold: Price and availability
We haven't heard much in the way of rumors where the Galaxy Z Fold 5's price is concerned, but it's fair to assume it'll come in at a similar price-tag to last year's Galaxy Z Fold 4. Samsung has already frozen U.S. prices for the Galaxy S23 series and the Galaxy A54, which would mean the Z Fold 5 should cost $1,799/£1,649/AU$2,499.
The latest Pixel Fold rumors suggest that the phone will undercut Samsung by a significant amount. According to leaker Yogesh Brar, the Google foldable will cost between $1,300 and $1,500. That means the Pixel Fold could be as much as $500 less expensive than Samsung's offering. Not that it's an impulse purchase at that price.
Brar also claims that the Pixel Fold will debut at Google I/O 2023 on May 10, and will launch in select regions. He doesn't specify which regions or when it might go on sale. We assume that the U.S. will be one of them.
The Samsung Z Fold 5 will no doubt launch sometime this summer, likely in mid to late August. That's typically when Samsung holds its second Unpacked event of the year.
Galaxy Z Fold 5 vs Google Pixel Fold: Design and display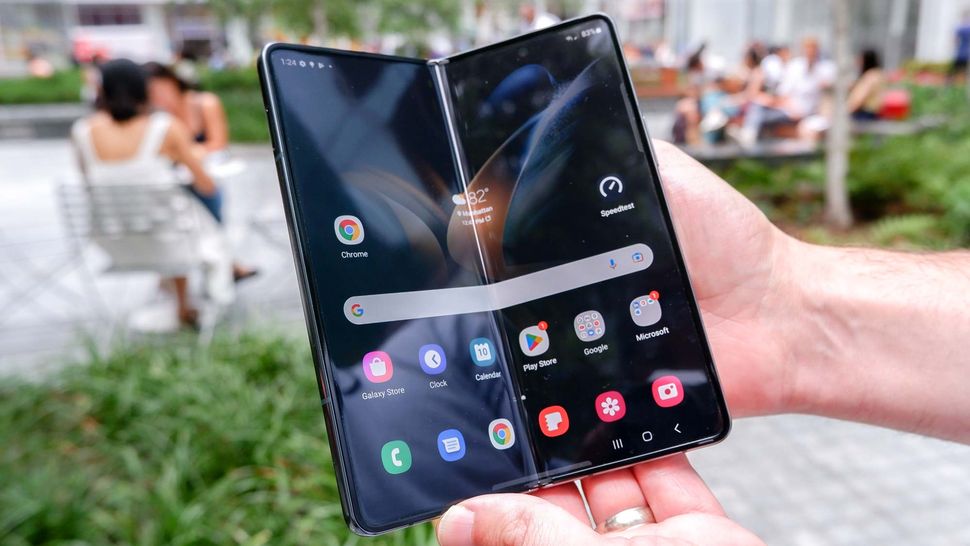 It's safe to assume Samsung will be following the same formula as previous Z Fold devices. That means the device will likely be the same fold-out book design that opens up to reveal a large 7.2-inch tablet-style display.
That'll presumably be accompanied by a 6.2-inch cover display, which is rumored to be staying the same size and should retain the 120Hz refresh rate and OLED panelling from the Z Fold 4. The rear triple-lens camera layout will also likely stay the same.
Rumored upgrades this time around include a lighter design, the possibility of a built-in S Pen, and a new "waterdrop" hinge design. That new hinge is apparently designed to reduce creasing and durability — with the new phone now rated for 300,000 folds.
Various rumors suggest that the Pixel Fold will be mimicking the Z Fold's bookish design, albeit with a shorter and wider 7.69-inch internal screen. That will reportedly be joined by a 5.79-inch cover display, both of which are expected to offer a 120Hz refresh rate.
Leaked renders also show off the Pixel Fold with a camera bar, similar to those found on the Pixel 7 series, and a triple lens camera. An interior selfie camera is present, living inside the bezel at the top of the screen — rather than adopting a hole-punch or under display camera like Samsung's foldable.
Galaxy Z Fold 5 vs Google Pixel Fold: Cameras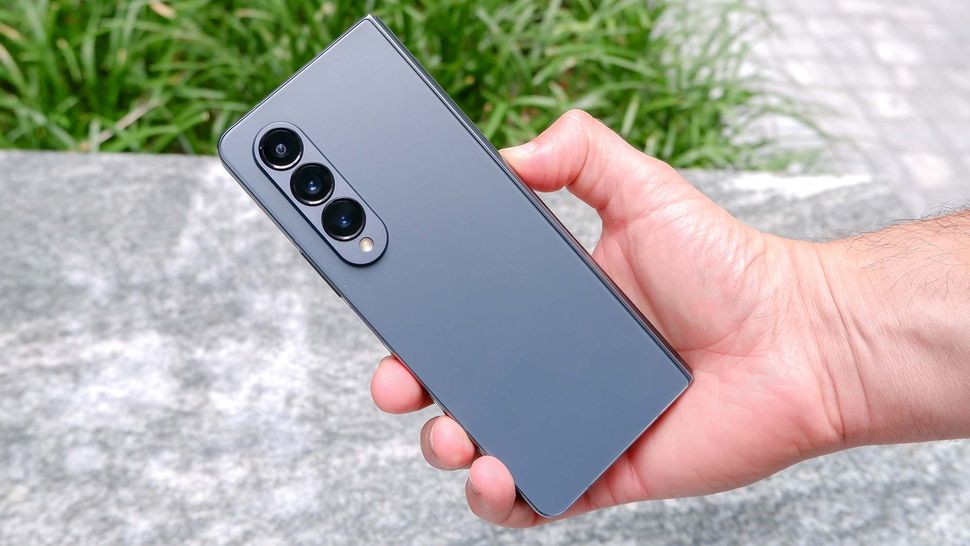 The Galaxy Z Fold 5 may be getting a hefty upgrade in the camera department, with one rumor claiming the phone could feature a 108MP main camera lens. That would be the same camera featured on the Galaxy S22 Ultra, and it could be accompanied by a 64MP telephoto lens (with 2x optical zoom) and a 12MP ultrawide shooter.
But it's not all been good news. Another rumor claims the camera will be unchanged from the Z Fold 4, which had a 50MP main camera lens, 12MP ultrawide and 12MP telephoto with 3x optical zoom. It's been claimed that it's impossible to add the Galaxy S23 Ultra's 200MP main camera to the Z Fold 5.
Rumors haven't divulged any specs for the Z Fold 5's selfie cameras, but we expect something equal to those found on the Z Fold 4. That phone offered a 12MP hole-punch camera in the cover display and a 4MP under-display camera on the interior. Here's just hoping the under-display camera has had some significant improvements, should it make the cut again this year.
The Pixel Fold reportedly doesn't go to the same extremes, and will reportedly keep its camera resolution in double digits. Rumors disagree on what sort of cameras to expect, though one claims the Pixel Fold will have the same setup as the Pixel 7 Pro — 50MP main lens, 12MP ultrawide and 48MP telephoto camera.
That's what we hope to get, at any rate, since other rumors speculate that the main lens may be a pathetic 12MP. We sincerely hope that isn't the case, even if Google's computational photography prowess can more than make up for seemingly weak camera specs.
Details on the Pixel Fold's selfie cameras are equally unclear, with one rumor claiming that a pair of lenses will come with 9.5MP resolution. That's one lens each for the cover and interior displays. However, the cover display camera may be the only one to come with face unlock technology, something hinted at in the Android 14 Developers Preview 2.
The camera specs are probably the hardest thing to compare ahead of release, because numbers only tell us so much. Pixel phones have long been some of the best camera phones around, despite the fact the hardware appears lacking compared to the competition.
Samsung also has a reputation for producing great shots, especially with the Galaxy S23 Ultra, though historically its post-shot processing has been lacking. The question of which company will do better is therefore not something we can answer until we can go out to take photos for ourselves.
Galaxy Z Fold 5 vs Google Pixel Fold: Performance
Performance is one of the things we can be pretty sure about between the Galaxy Z Fold 5 vs. Pixel Fold. Primarily because we've already seen phones with chipsets that should be powering both devices.
The Z Fold 5 will likely come with the Snapdragon 8 Gen 2 for Galaxy, the same custom overclocked chipset that powers the Galaxy S23 lineup. While we won't know the exact Z Fold 5 scores until after launch, the Snapdragon 8 Gen 2 for Galaxy has proven to have the best benchmarking scores of any Android chipset — and is almost enough to give Apple's A16 Bionic a run for its money.
We're also expecting UFS 4.0 storage to make an appearance in the Z Fold 5, as it did in the Galaxy S23. That means the Z Fold 5 will have significantly faster read/write times than it would with UFS 3.1, making it much faster to get things done.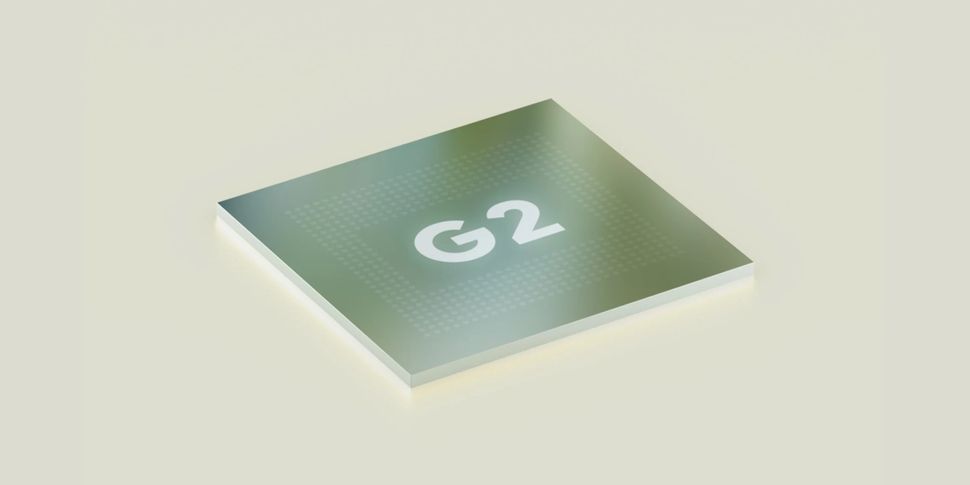 Should the Pixel Fold launch before the Pixel 8, then it's likely to come with the Tensor 2 — the same Google-designed chip that debuted in the Pixel 7. The Tensor can't match the Snapdragon 8 Gen 2 on raw power, let alone the Galaxy variant, but that's not really the point of the chip.
Instead, the Tensor is designed to power AI, improve computational photography and ensure better security — three things that we all need regularly whether we realize it or not. It may not be a powerhouse, but the Tensor 2 has already unlocked features like Photo Unblur, faster Night Sight shooting and other unique abilities.
Galaxy Z Fold 5 vs Pixel Fold: Battery and charging
One thing is for certain. Both Samsung and Google will need to step up their game where battery life is concerned. The Galaxy Z Fold 4 only lasted 8 hours and 20 minutes during our testing, which is pretty far off the 11.5 hours achieved by devices that make our best phone battery life list.
Thankfully, Samsung has already shown its capability of improving phone battery life, with the Galaxy S23's battery clocking in at 10 hours and 17 minutes — 2.5 hours more than the S22. Whether that increased power efficiency came from the Snapdragon 8 Gen 2 or better optimized software isn't clear — but it bodes well for the Z Fold 5.
The only word we've had about the Pixel Fold's battery is that it's reportedly larger than the 4,400 mAh battery in the Z Fold 4. How that will translate to real-world battery performance isn't clear, but Google doesn't have a particularly good track record with long battery life.
The Pixel 6 lasted 8 hours and 13 minutes in our battery testing, while the Pixel 7 clocked in at 7 hours. The Pro models came out even worse, and it's fair to say those scores are truly horrendous. It doesn't bode particularly well for the Pixel Fold, and that would give Samsung a strong upper hand.
We've not heard anything where charging speeds are concerned, but we suspect both phones will offer something equal to its predecessors. That means at least 25W charging for the Z Fold 5, matching the Z Fold 4, and around 20-23W for the Pixel Fold.
Galaxy Z Fold 5 vs Google Pixel Fold: Software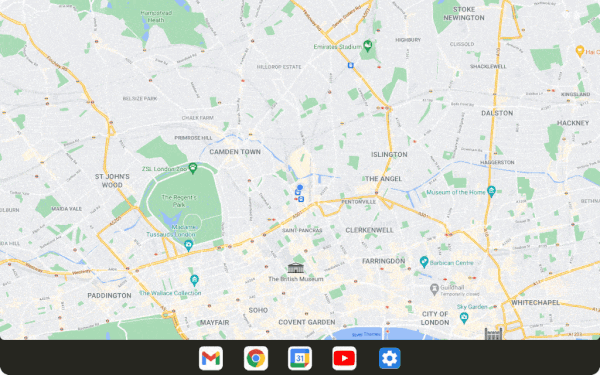 Both foldables will no doubt be coming with foldable-optimized versions of their respective Android software. For Samsung it's OneUI 5.1, and for Google it's the Pixel Launcher, and curiously they may not end up being all that different. That's thanks to Google and Samsung working together to better optimize Android for foldable devices.
Google has been adding better foldable support to Android ever since the release of Android 12 — culminating in the dedicated big-screen Android 12L being rolled into Android 13. Android 12L features aren't exclusive to foldables, by any means, but has included features like a taskbar and better multi-window support that the Pixel Fold will no doubt be able to take advantage of.
How that software will differ compared to the standard Pixel-flavor of Android isn't clear. If the Galaxy Z Fold 4 is anything to go by we may not have much in the way of exclusive new features, but we certainly expect the Z Fold 5 to continue to offer S Pen support for those who want to use a stylus. We don't expect Google to follow suit.
It's often said that the Pixel phones showcase a vision of what the Android software experience should be, and we hope that the Pixel Fold follows in those footsteps — but for the foldable market.
Galaxy Z Fold 5 vs Google Pixel Fold: Outlook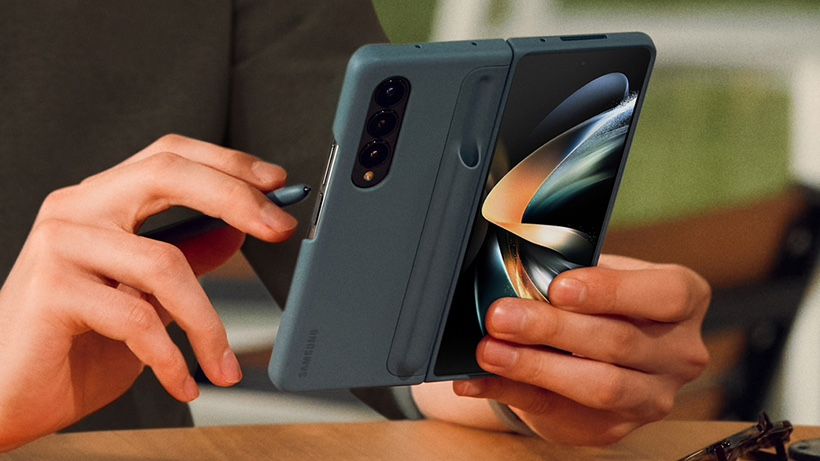 Right now there's a lot we still don't know about the Samsung Galaxy Z Fold 5 and the Google Pixel Fold. However, the fact that another major player could be entering the foldable space is exciting in itself. The only other company to release a foldable in the U.S. is Motorola, and the Motorola Razr 3 has so far failed to materialize.
Whether Google can match up to Samsung's years of experience is another matter entirely — especially given its habit of offering extremely poor battery life. But if Google can seriously undercut Samsung on price as has been rumored it could undercut Samsung and give it a true foldable phone rival.
Stay tuned to our Galaxy Z Fold 5 and Google PIxel Fold hubs for more info as we get closer to launch.
More from Tom's Guide